Portland Green Urban Farm and Nursery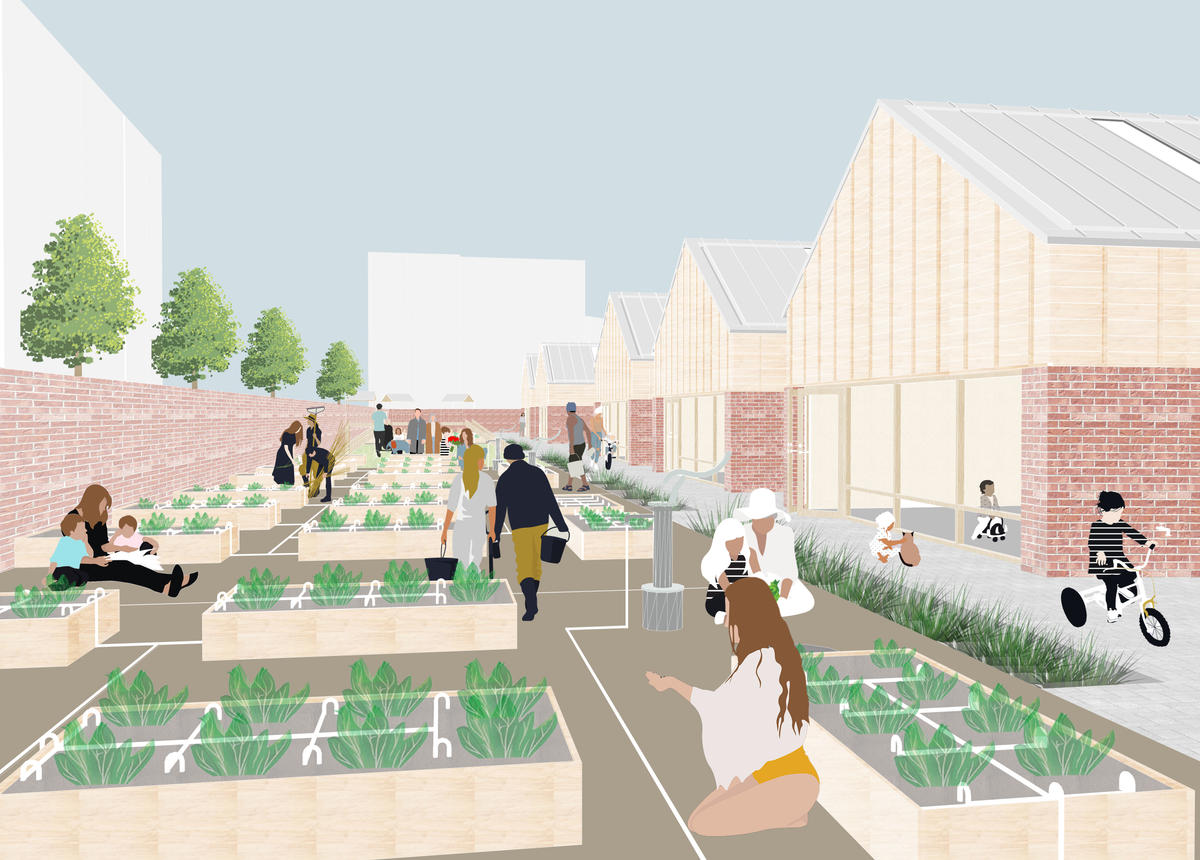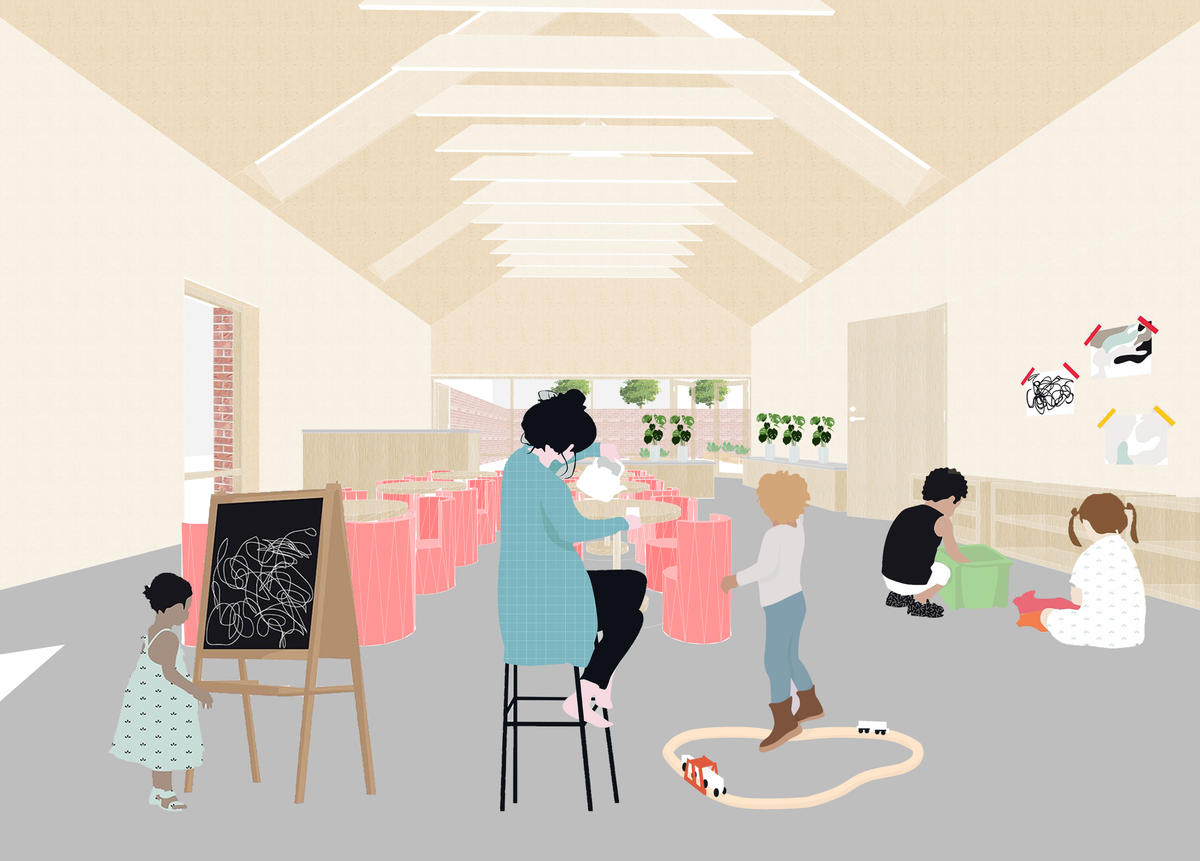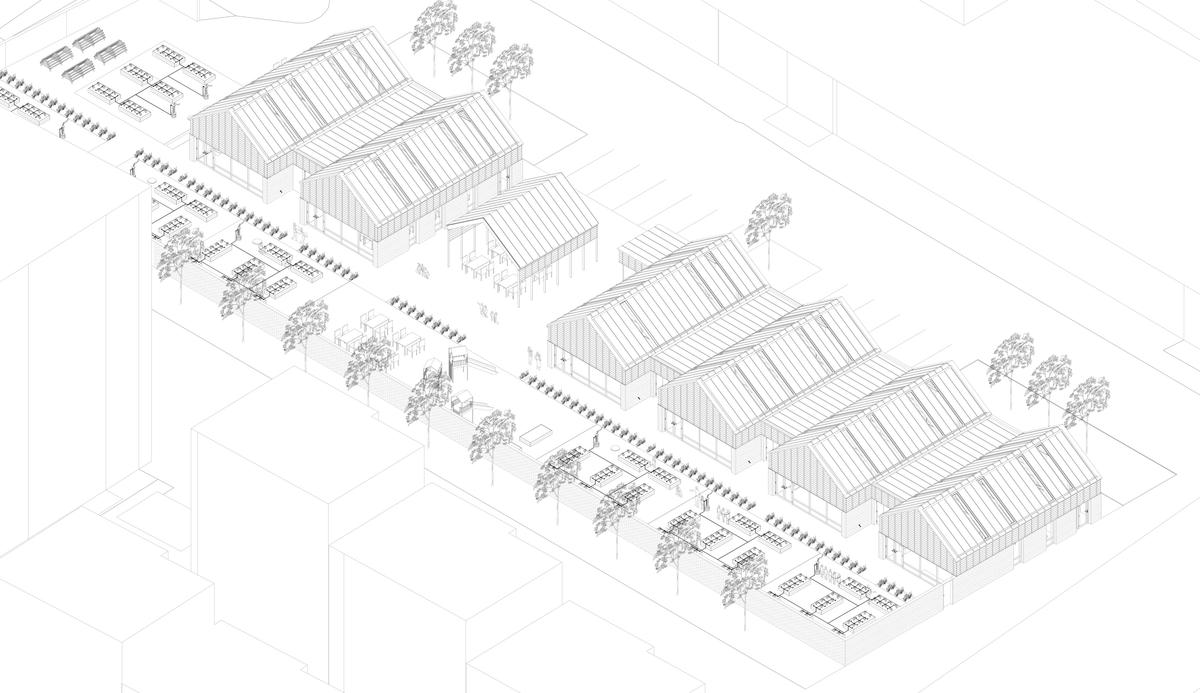 This Project involved in applying the CPUL framework within a wider scale masterplan regeneration in order to explore and articulate the benefits of integrating CPULs into unsustainable communities.
School/Level
Category
Year
Continuous Productive Urban Landscapes (CPUL) is a termed coined by Architects Katrin Bohn and André Viljoen in 1998 as a coherent strategy for the introduction of interlinked productive landscapes into cities bring new sustainable urban infrastructure into fruition whilst supporting a redefinition of open urban green spaces. The concept emerged out of studies and research involved in exploring the role of Urban Agriculture with primary interests in creating an infrastructural urbanism, reducing the environmental impact of Architecture which was influenced by ecological footprint print and revised discussion of Public open spaces. Urban Agriculture is slowly blossoming as a driver for developing new types of urban spaces and buildings by Architects and Designers due to its environmental benefits and, such as reducing the energy to produce and distribute food, whilst preserving bio-diversity; closing waste cycles and improving social spatial aspect of urban spaces. This research project applies the CPULs into the Urban fabric of Newcastle to address the cultivation of socially and environmentally unsustainable communities within Newcastle, as a result of de-studentification. The CPUL will be applied within an area in Newcastle that has been inflicted by de- studentification, essentially becoming a blueprint for other communities which bare similar difficulties.

This project proposes the integration of a urban farm and nursery as part of ths CPUL in a Masterplan regeneration in the student village of Portland Green. The project seeks to articulate why urban agriculture must be embedded as as a essential driver for architects and designers due to its ability to address both social and environmental aspects.