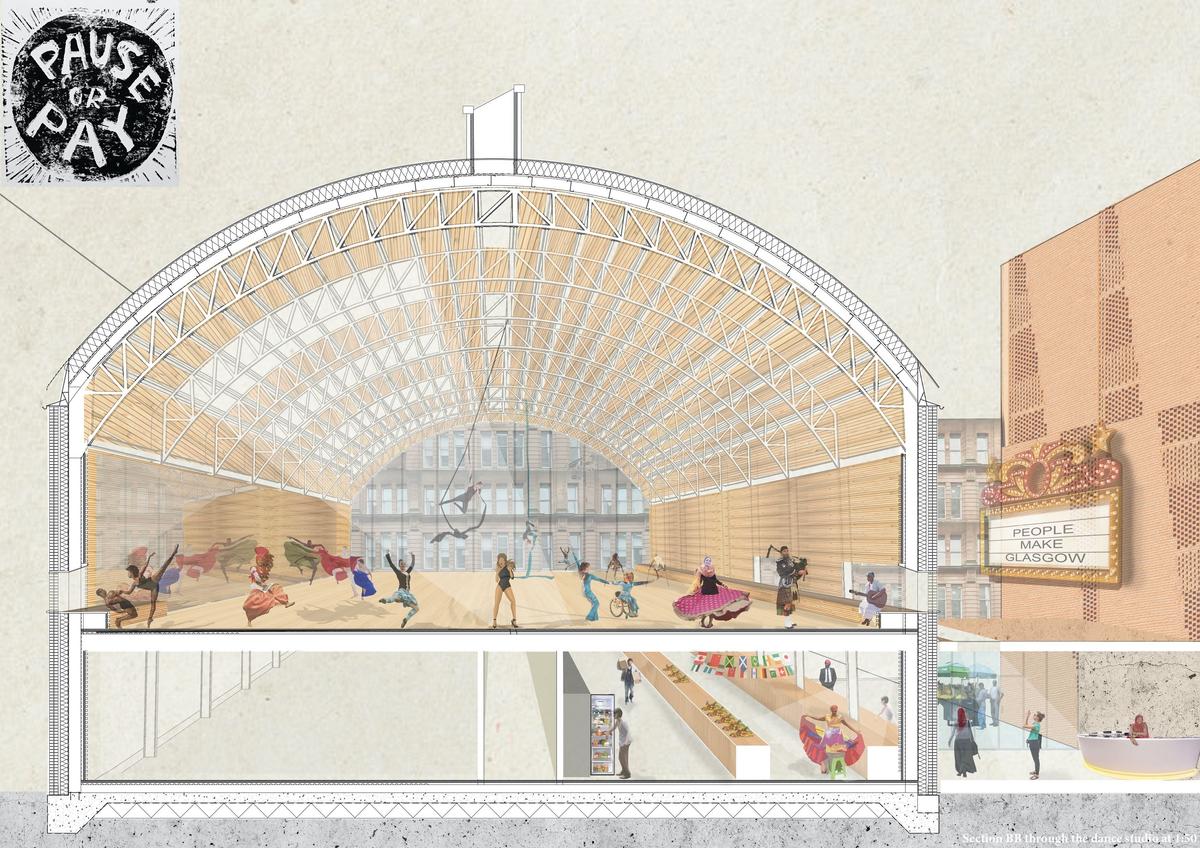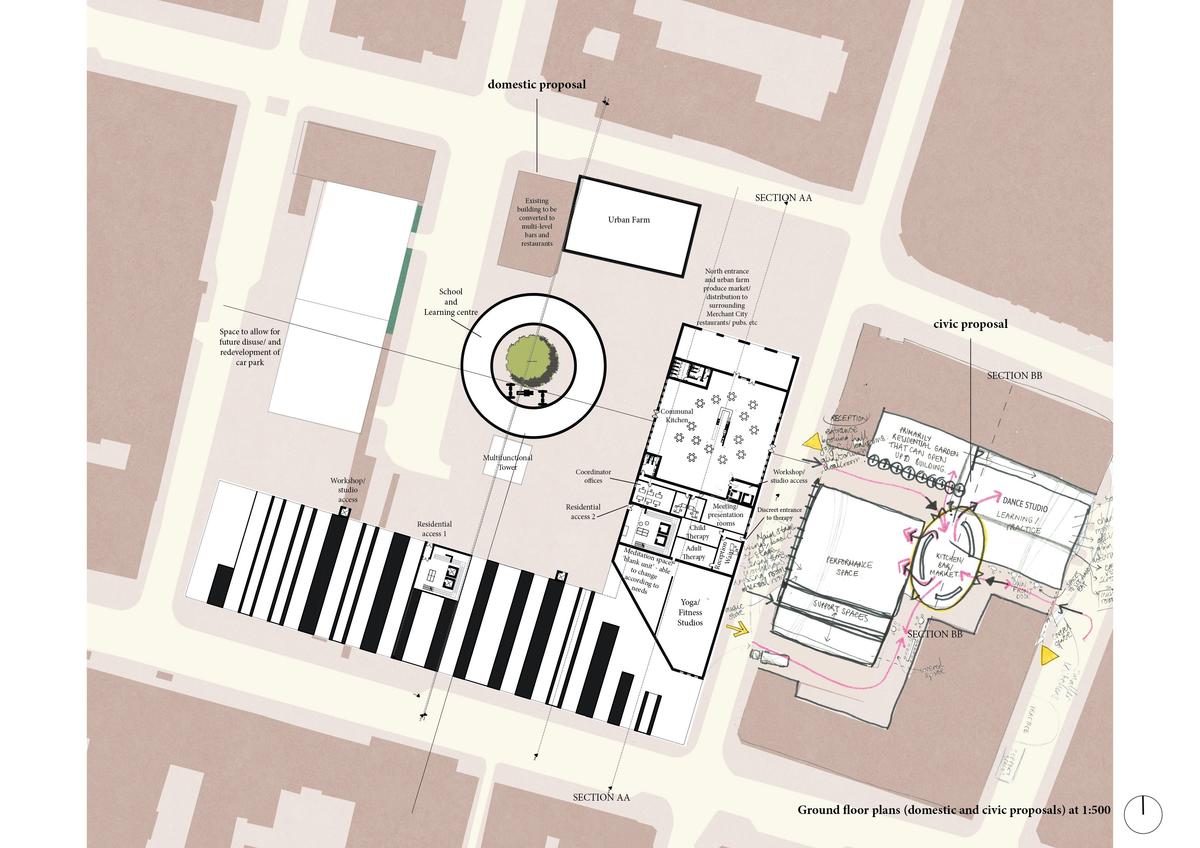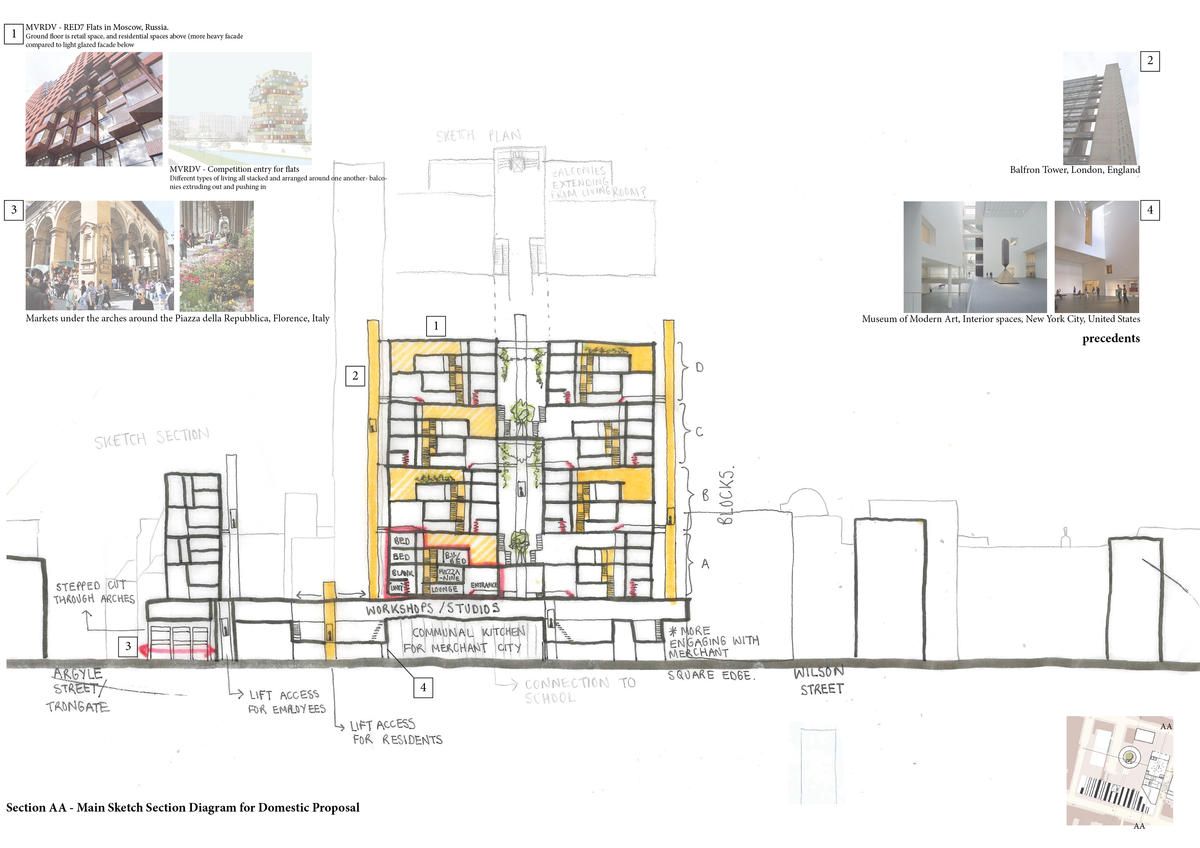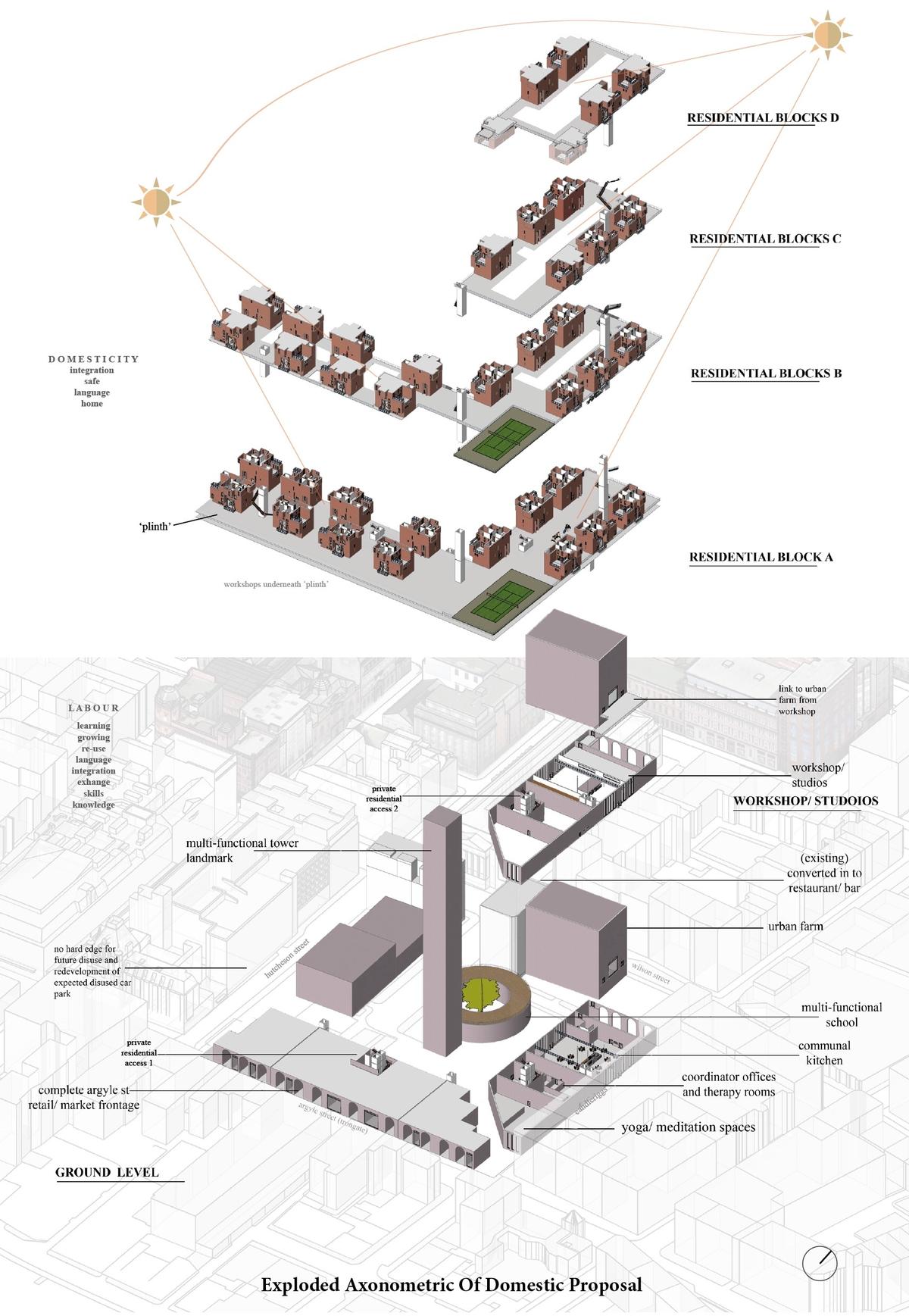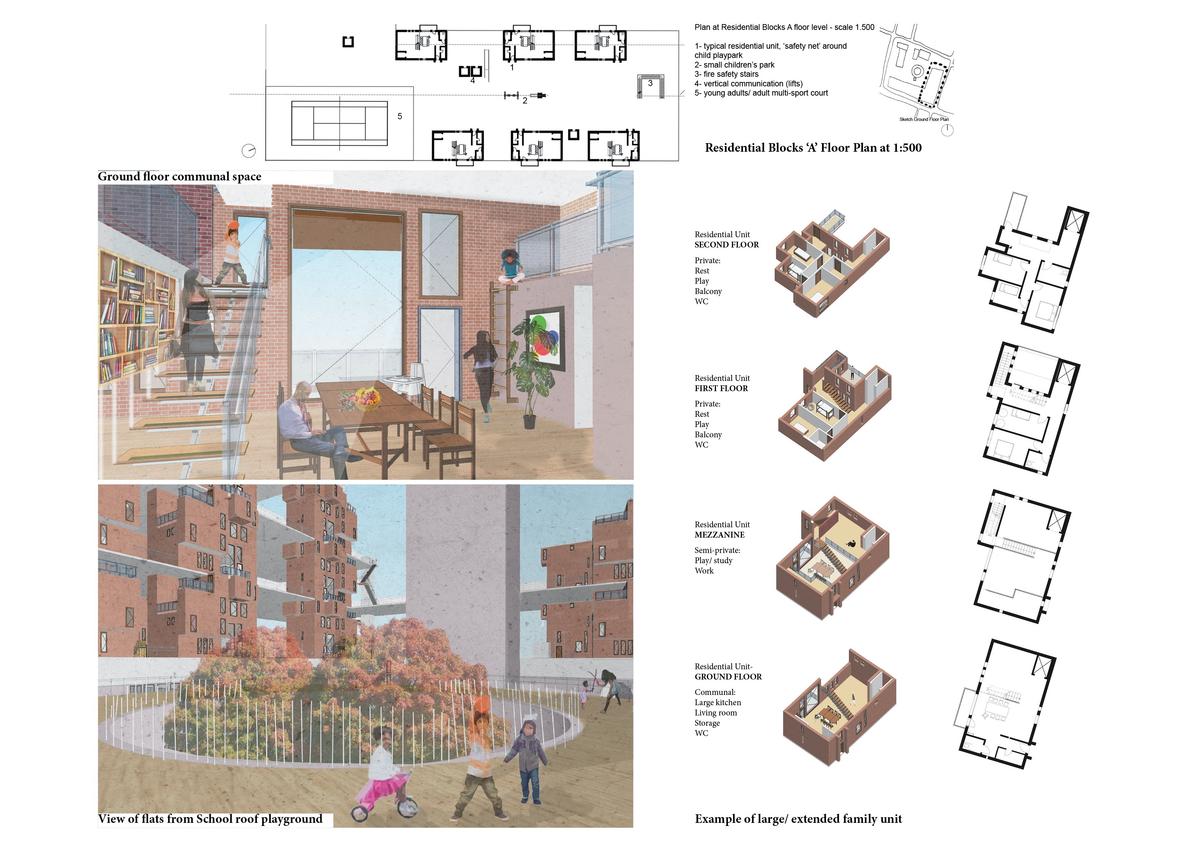 This year, our investigation centred on domesticity, labour and urban form. We explored this relationship at the domestic and civic scales. Our site for investigation: Glasgow's Merchant City.
School/Level
Category
Year
There is a responsibility for host countries, such as Scotland, to create systems that respect and accommodate refugees, not only into the physical place, but the social, economic and educational fabrics of these places.

At the domestic scale, my solution was to create a model that could become a place of community for refugees and Glaswegians alike, sharing their skills and culture with one another, by coming together through work and living. The proposal aims to empower the individual and the wider community.

At the civic scale, I have designed a hybrid building that focuses on integrating celebrations from different cultures, specifically celebration through dance. Like music, dance is a universal language and often displays the positive feelings of joy. Inspired by Mela's (Southall (London)/ Glasgow) and Notting Hill Carnival (London), my proposal creates spaces that enhances this feeling of joy. It is inclusive by encompassing a flexible theatre space, dance studio, music studio, food court and gym that is welcome for all.