Rebirth - Brownfield Restoration in Oslo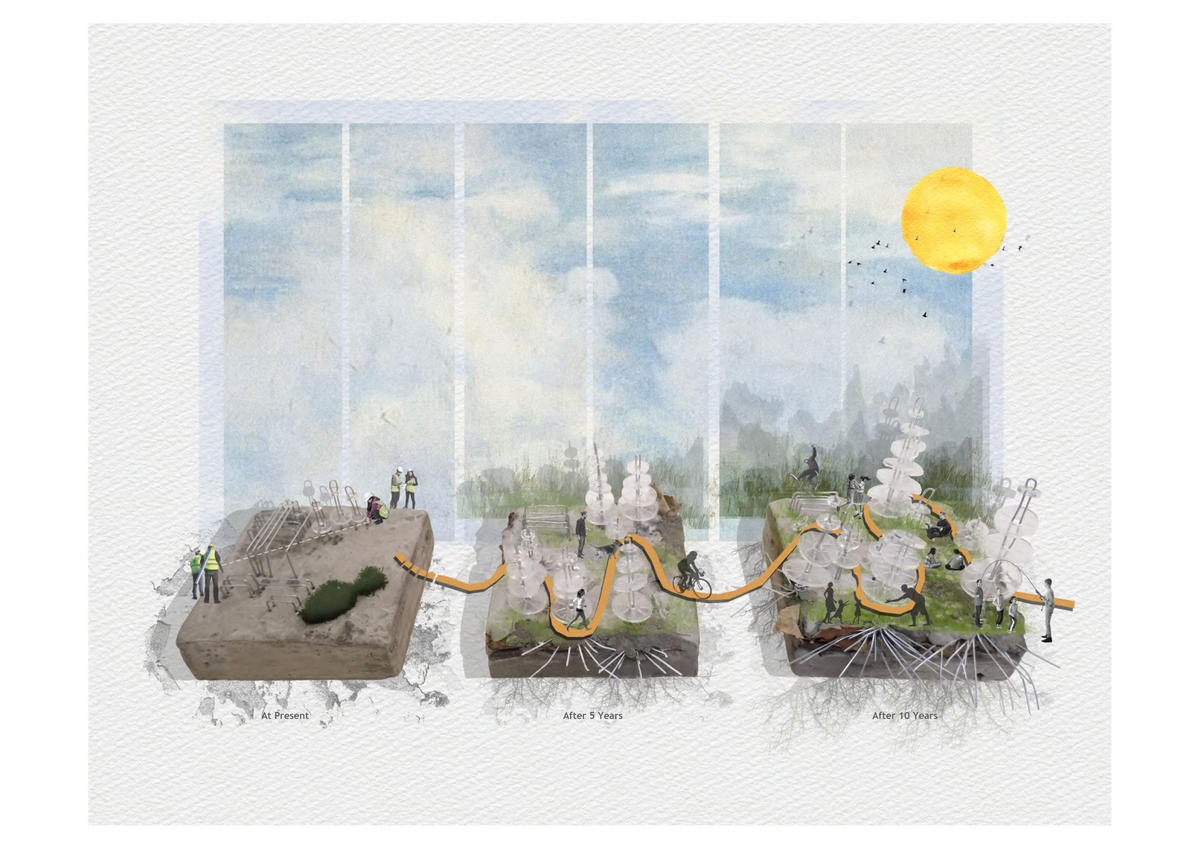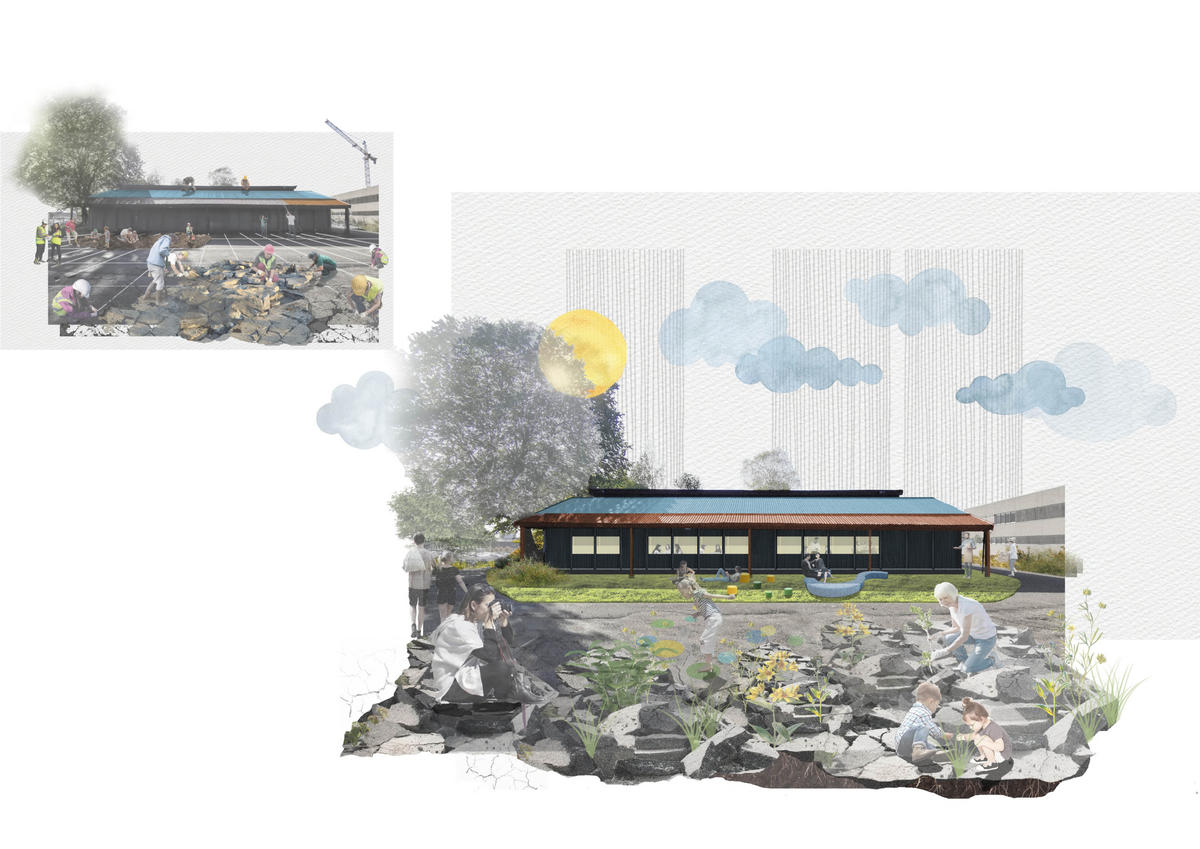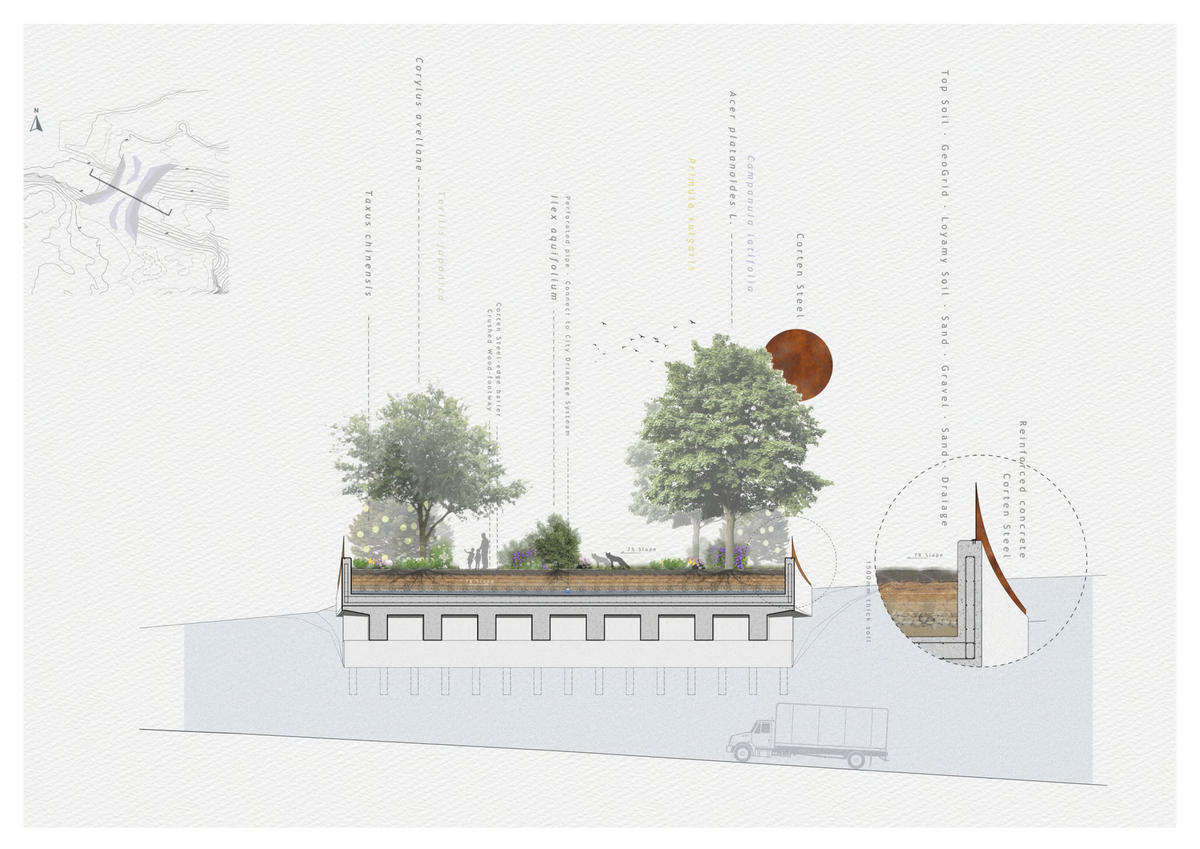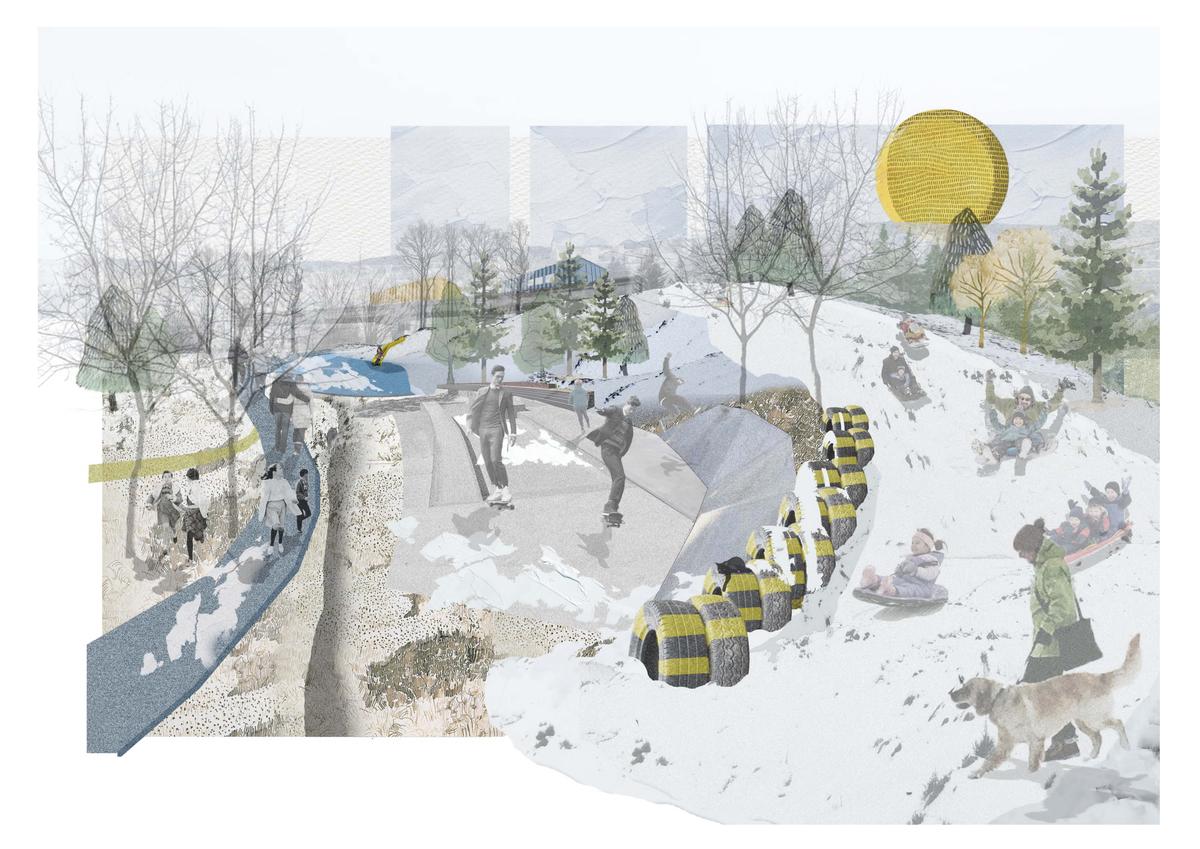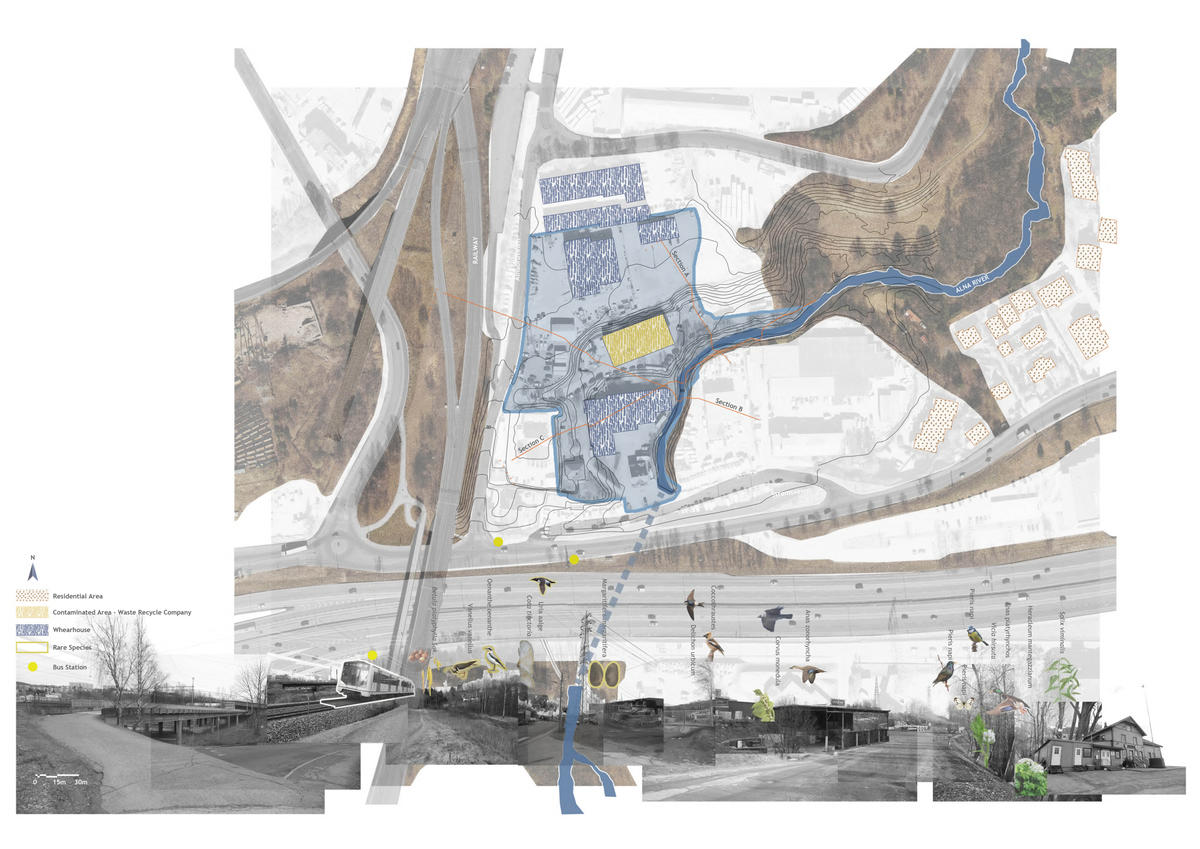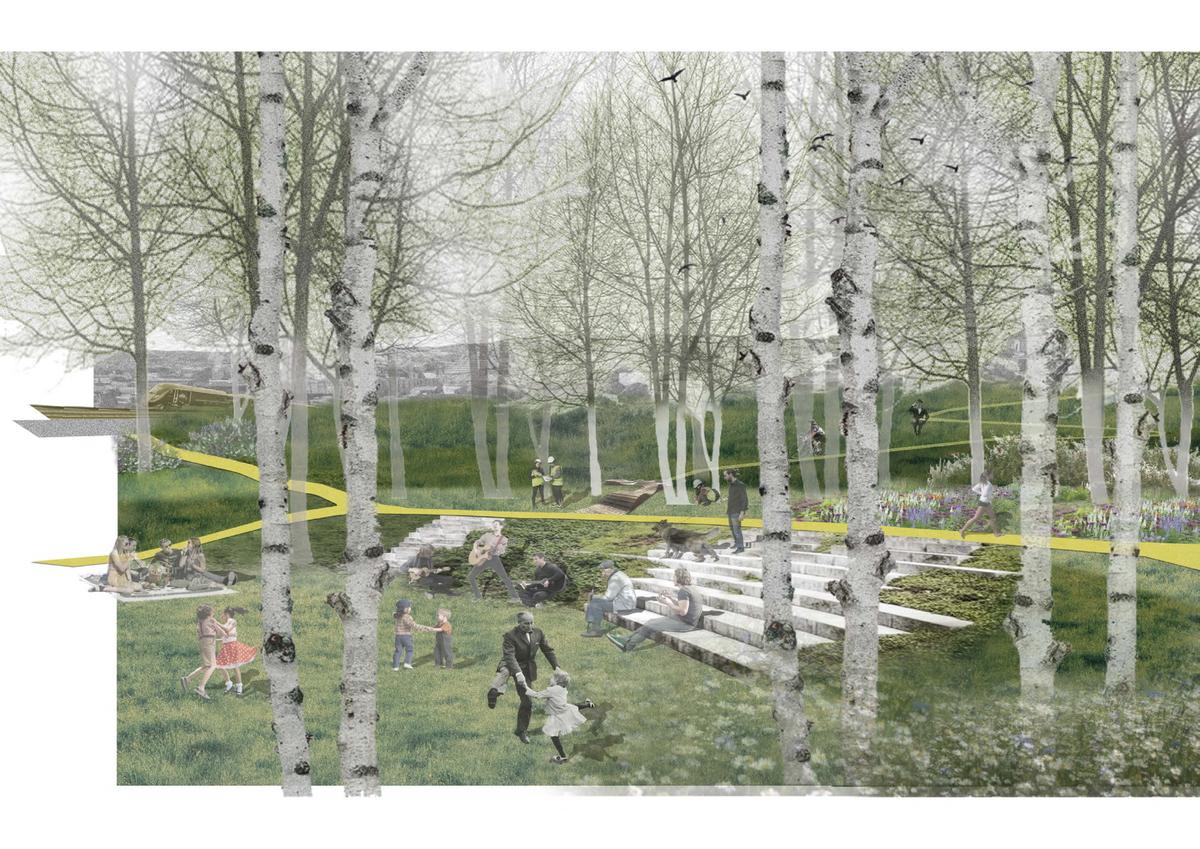 The project aims to restore the existing brownfield of Oslo, which will transform them into biodiverse habitats. Also will be the places of human activity while respecting the historical memory.
School/Level
Category
Year
Public spaces in urban Oslo are well designed. They extend from the forest to the fjord, forming a relatively continuous ecological corridor, which provides a suitable environment for wildlife. In contrast, public space in the suburbs is very scarce. For example, in the Haraldrud area in eastern Oslo, the broad railway and large industrial areas have caused obstructions of the ecological corridors. Habitats and ecological networks have been destroyed and broken into patches. Brownfields are a waste of land resources.

Four brownfield sites were chosen for restoration and reuse. Once the broken ecological corridor is reconnected, it will service residents and wildlife. The site whose soil is not polluted becomes a comprehensive park dominated by urban farming. The users are mainly residents of the surrounding area. The park satisfies the need for different activities and provides users with free spaces for planting that improves the interaction between them and the landscape. On the other three sites where soil is contaminated, phytoremediation is first used to restore the quality of the soil. The park designs respond to the status quo of the sites, for example a ski and grass slope in a very steep slope. It can be used not only in summer but also in winter, providing possibilities for different seasons.