The Manahttan Studiolo: A Coalesed Landscape of Manhattan's Narratives & Unbuilt Potentials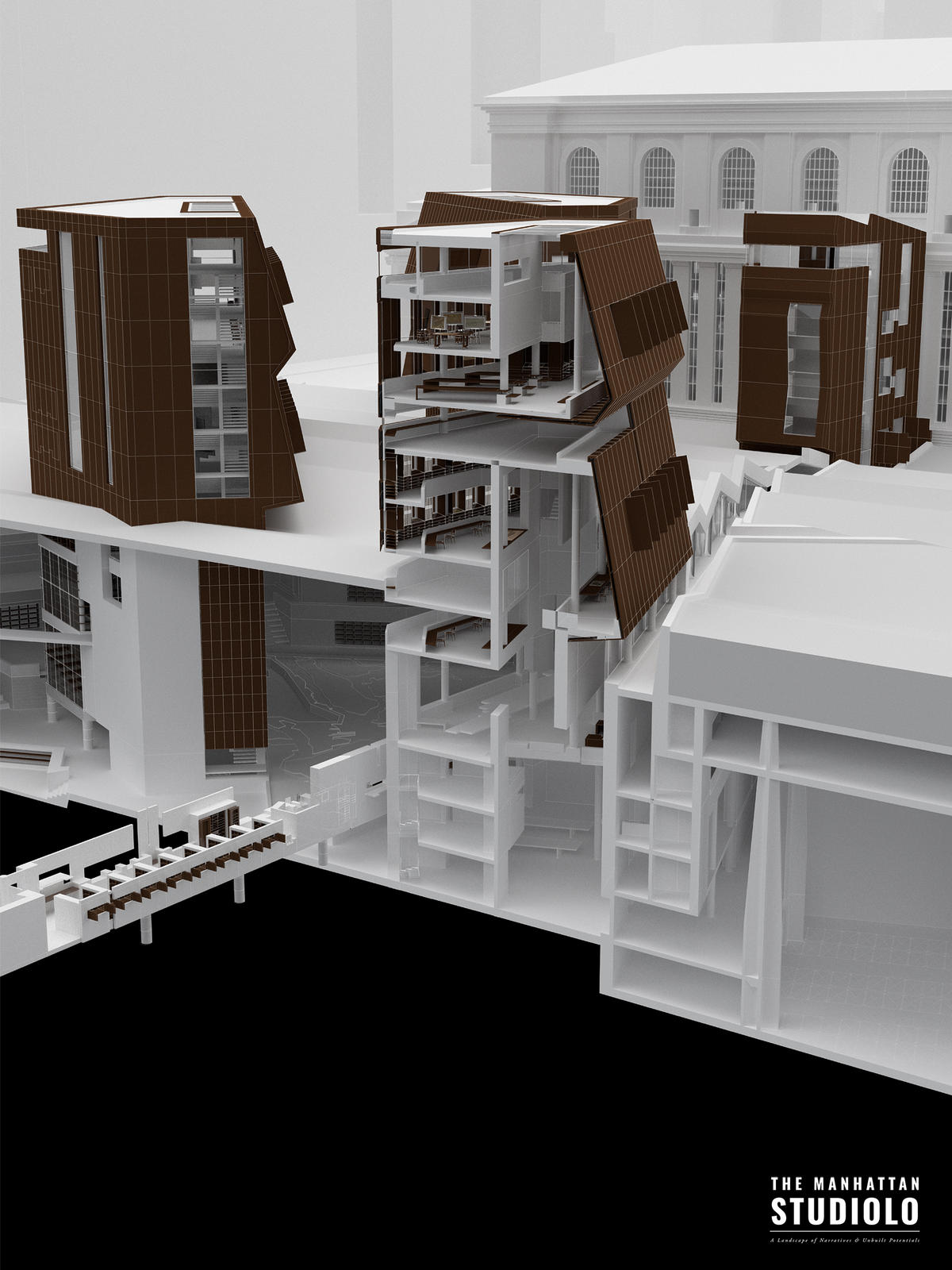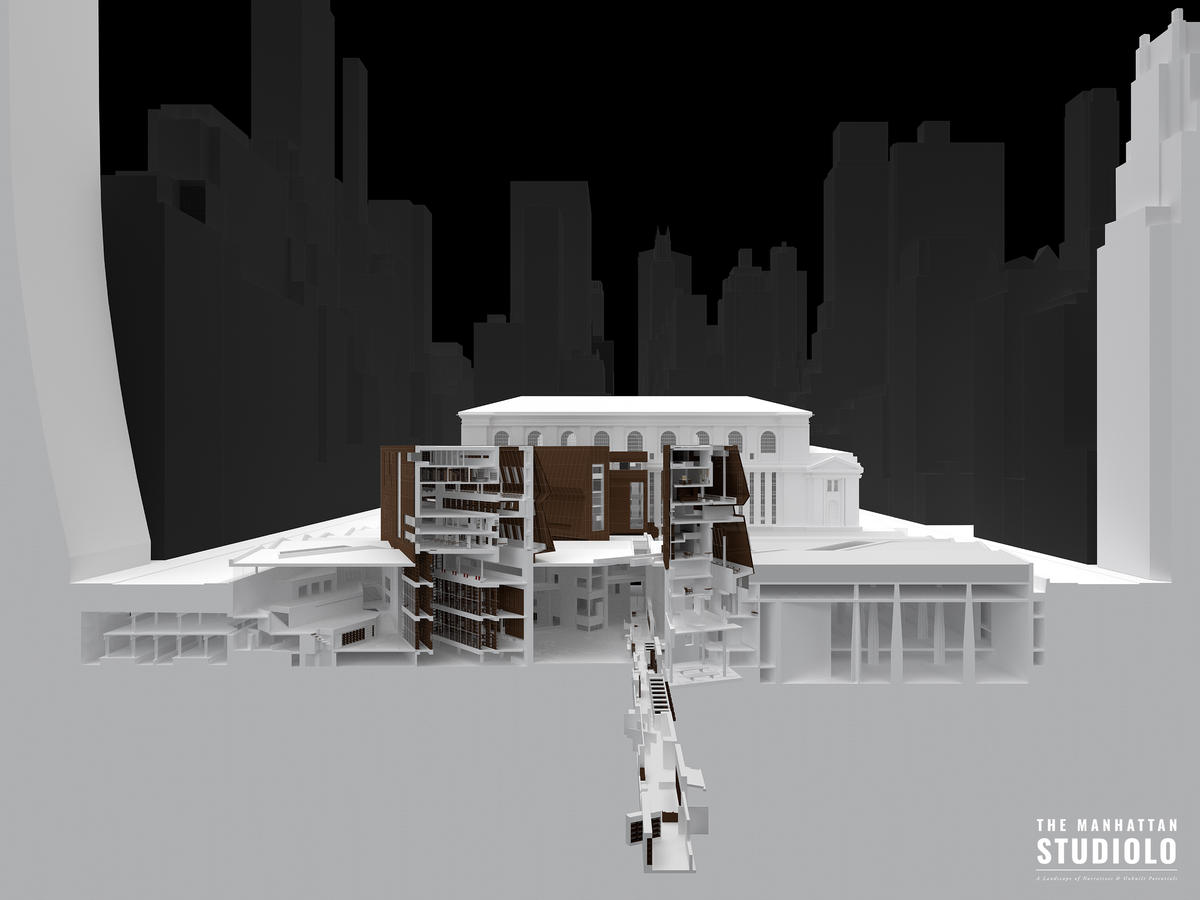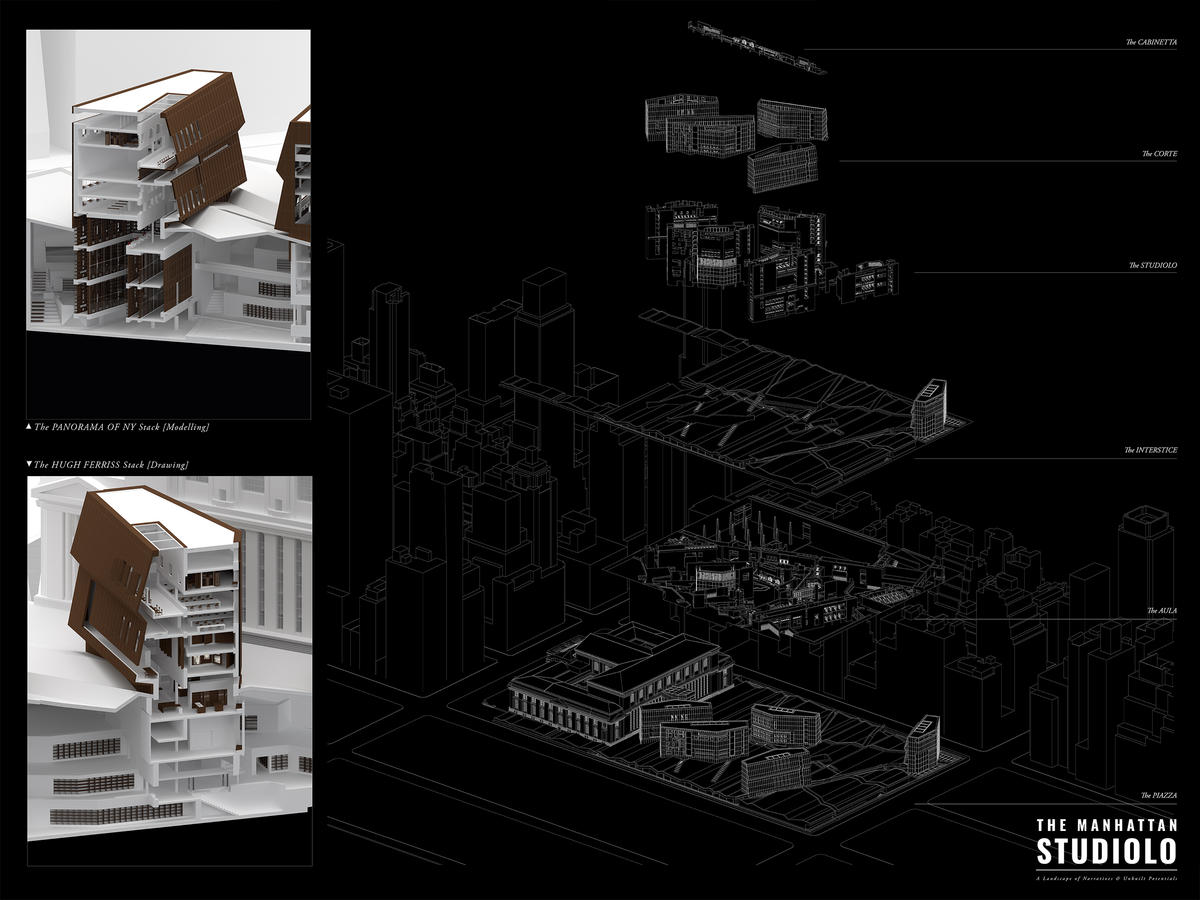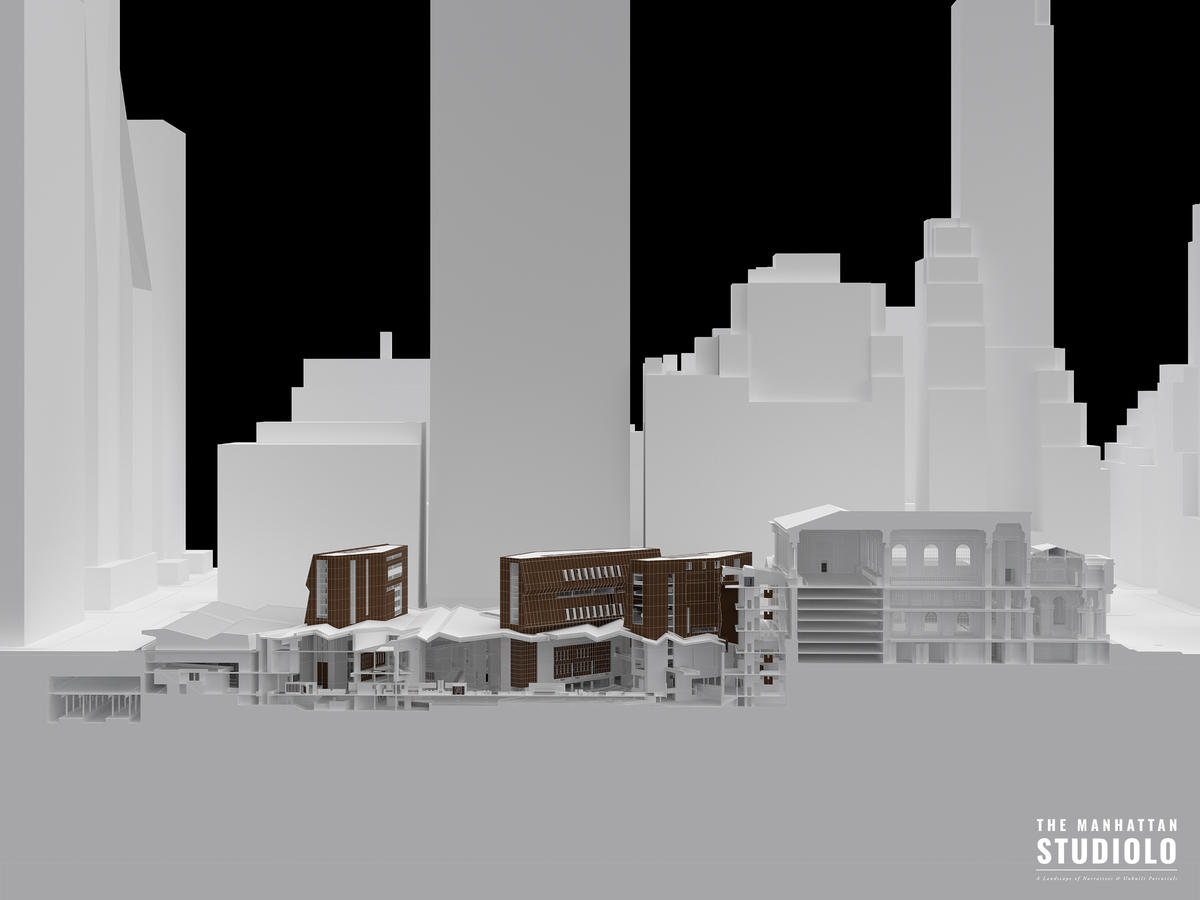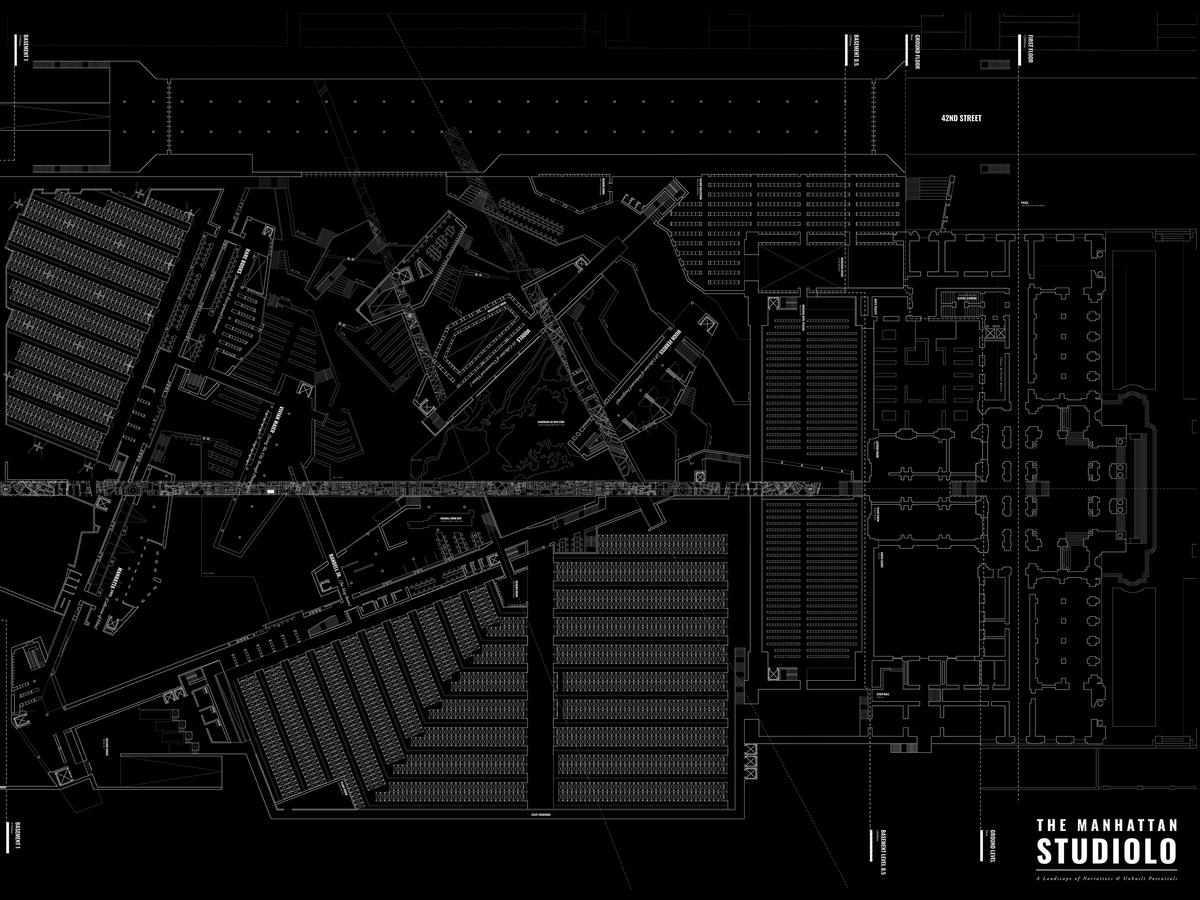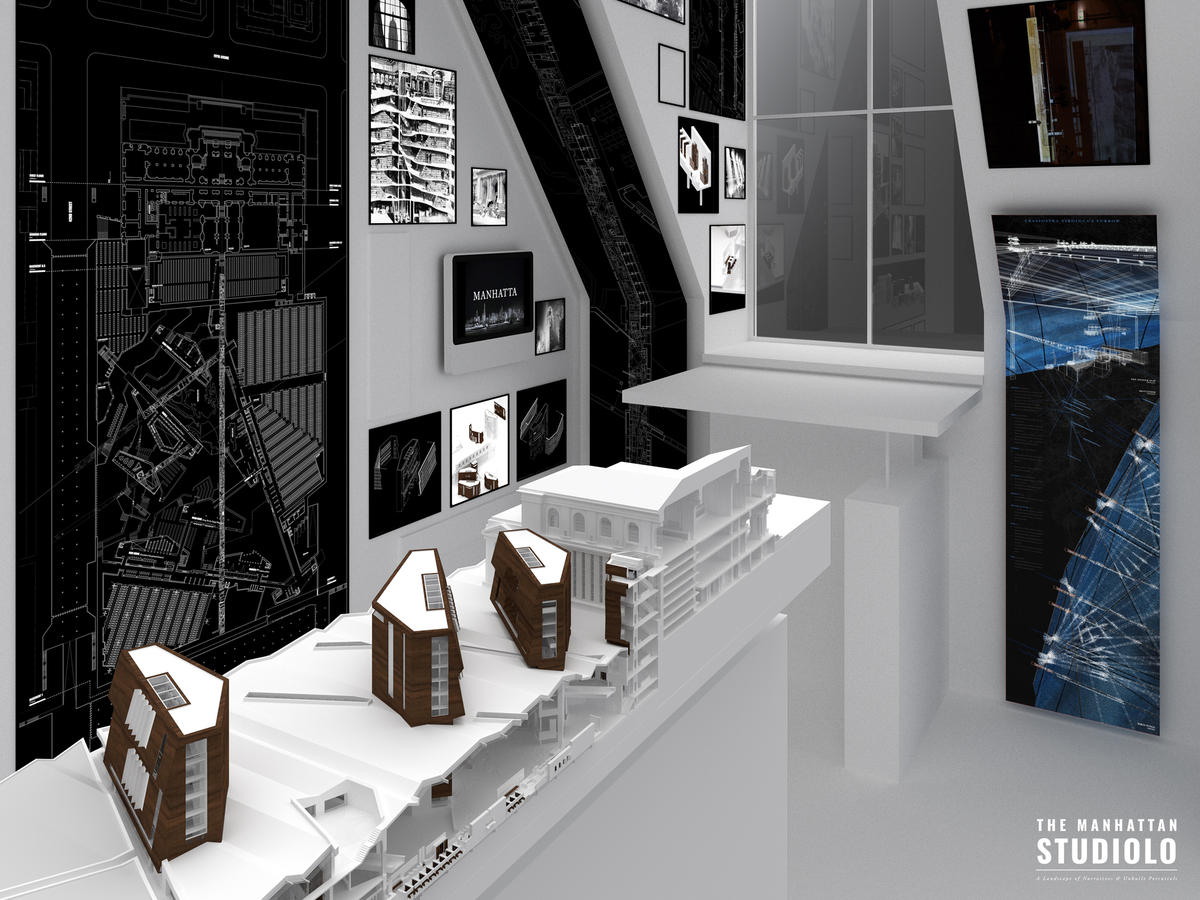 Imagining a re-organised NYPL, THE MANHATTAN STUDIOLO coalesces the island's unbuilt potentials with a topography of books, documents and records that recite the famous city's stories.
School/Level
Category
Year
In his 'retroactive manifesto' Delirious New York, Koolhaas explores how Manhattan became a mythical laboratory for invention as a result of the simultaneous growth of urban density and new technologies. Arguing that each block contains multiple layers of realised buildings existing in parallel with past occupancies and other potentials, Midtown can be understood as an intense archipelago, with the Commissioner's Grid of 1811 providing the bounding body to a series of individual islands.

The proposition itself, THE MANHATTAN STUDIOLO, situates itself in the block that now holds the New York Public Library and Bryant Park, but previously hosted the Crystal Palace and Latting Observatory, asserted by Koolhaas as the birthplace of 'Manhattanism'. Built for the 1853 "Exhibition of the Industry of All Nations", the Crystal Palace coalesced different imaginations for the future under one roof, and the observatory revealed the extent of the here and now. Continuing this philosophy, the Manhattan Studiolo imagines an alternative landscape for this famous block. A library re-organisation places the books, documents and records that recite the city's stories into a topography of books. Within this sea of Manhattan narratives, vessel-like stacks house all the models, drawings and imagined futures of unbuilt Manhattan and provide a forum for the island city's future. It will act as an ecotone, mediating the concerns of archiving, preservation and research with the creative cultivation of future visions for the city through a continual process of re-curation.