Human-Machine Interaction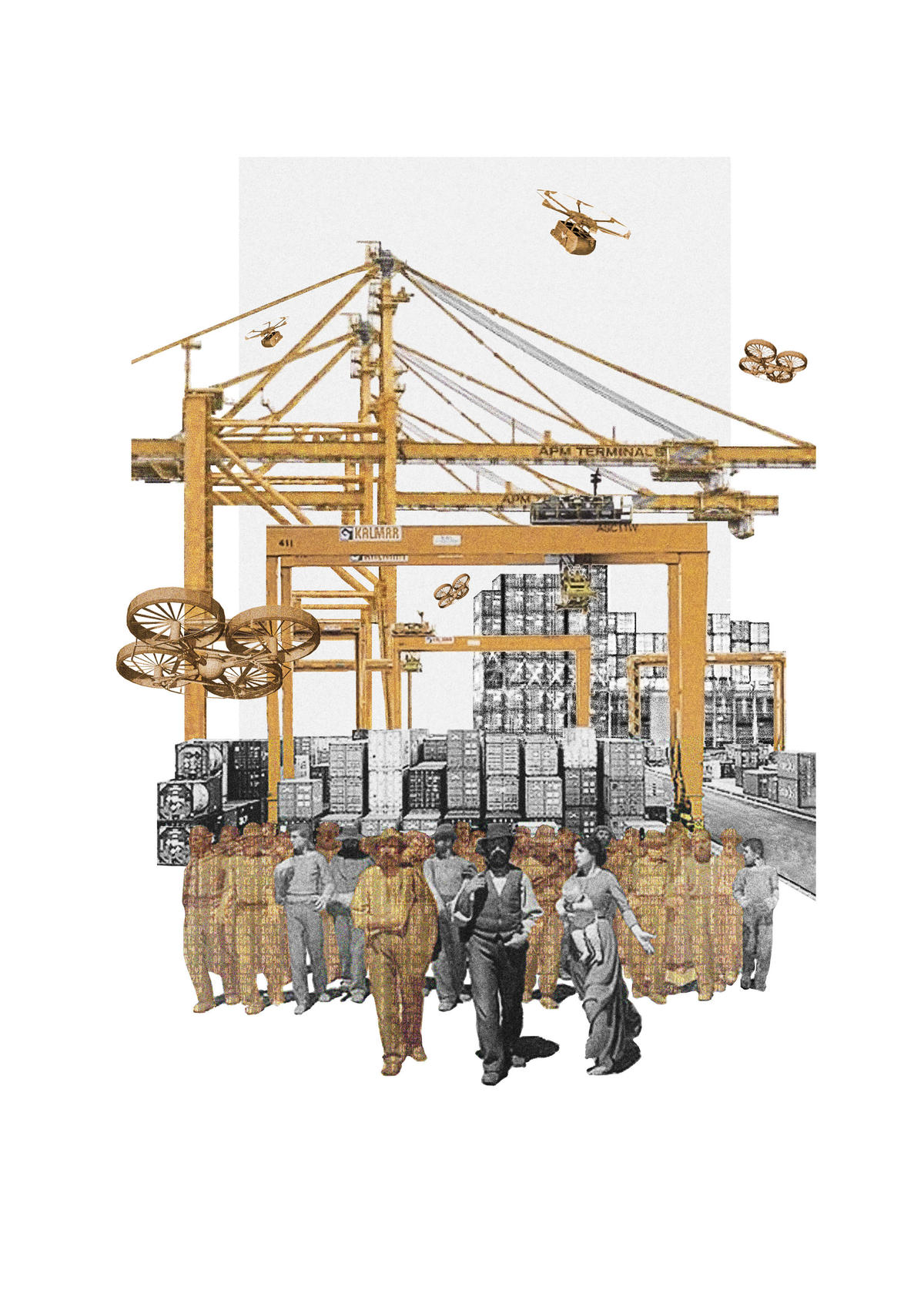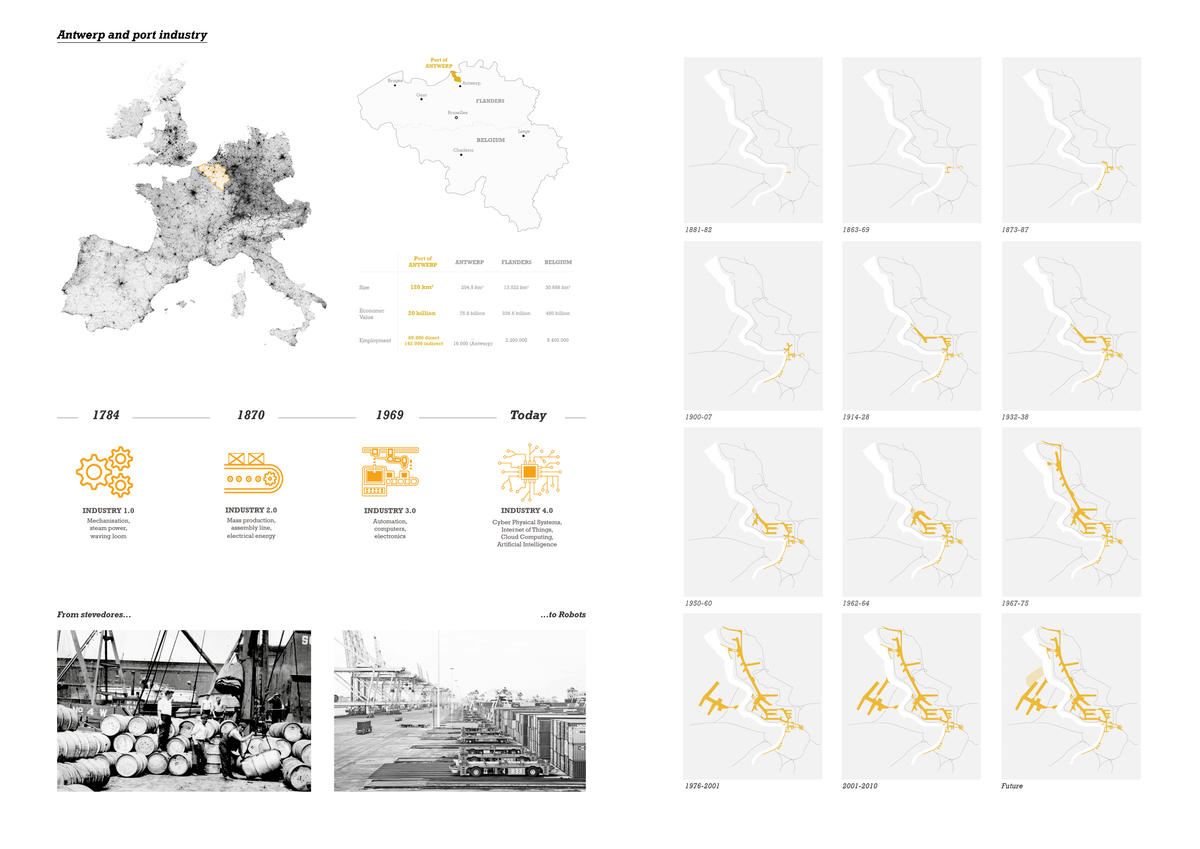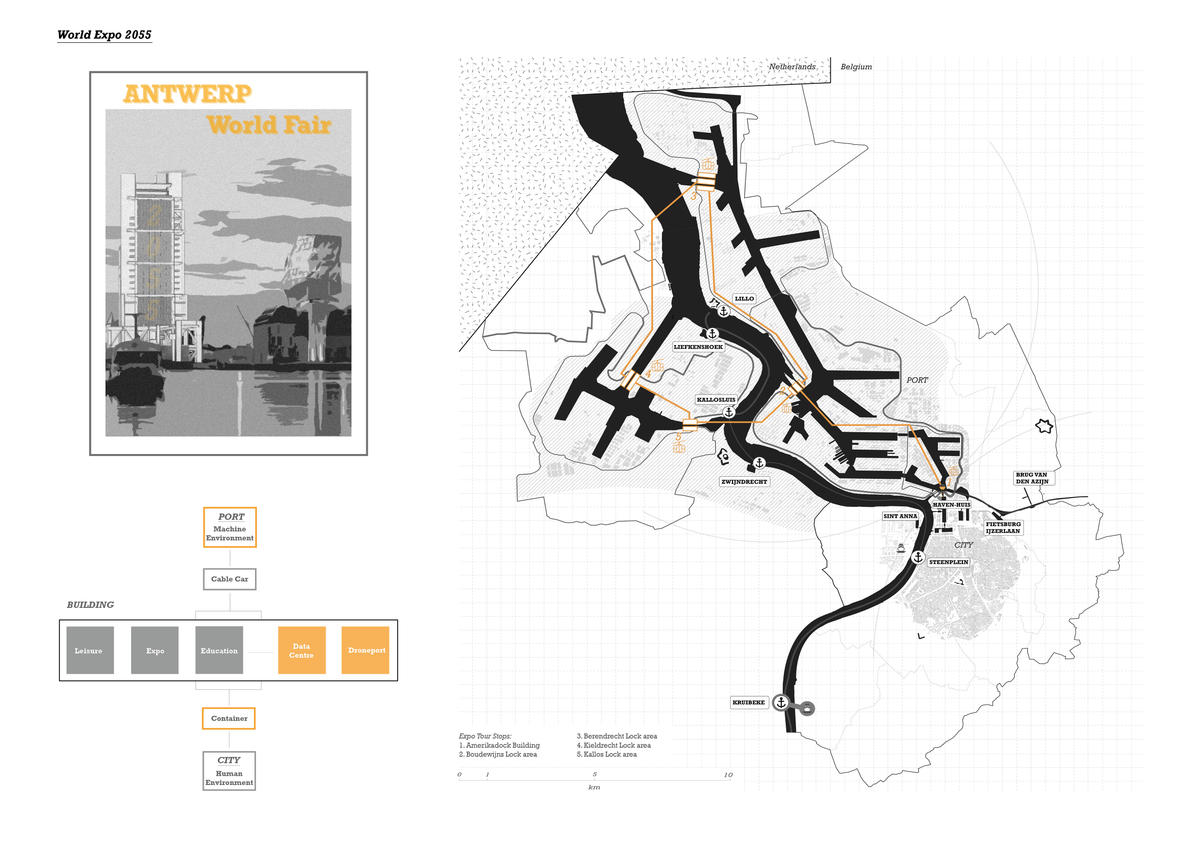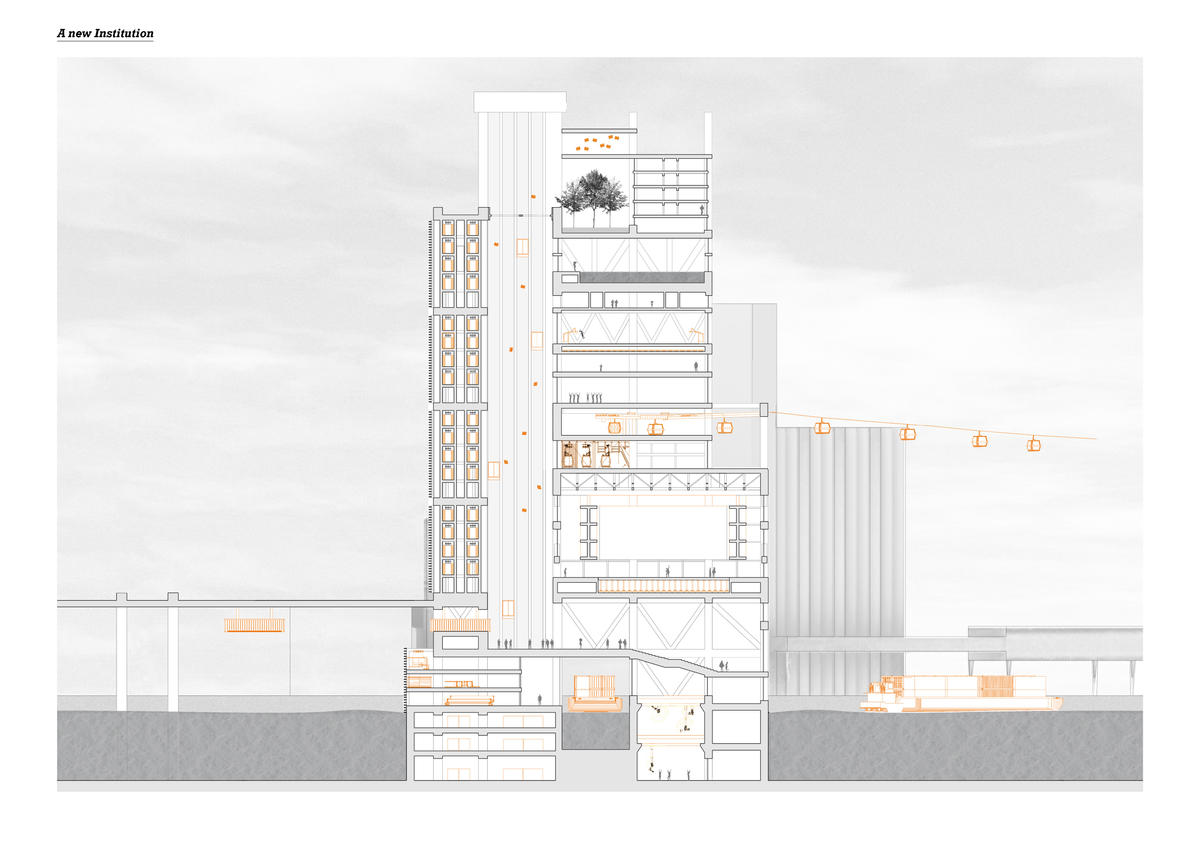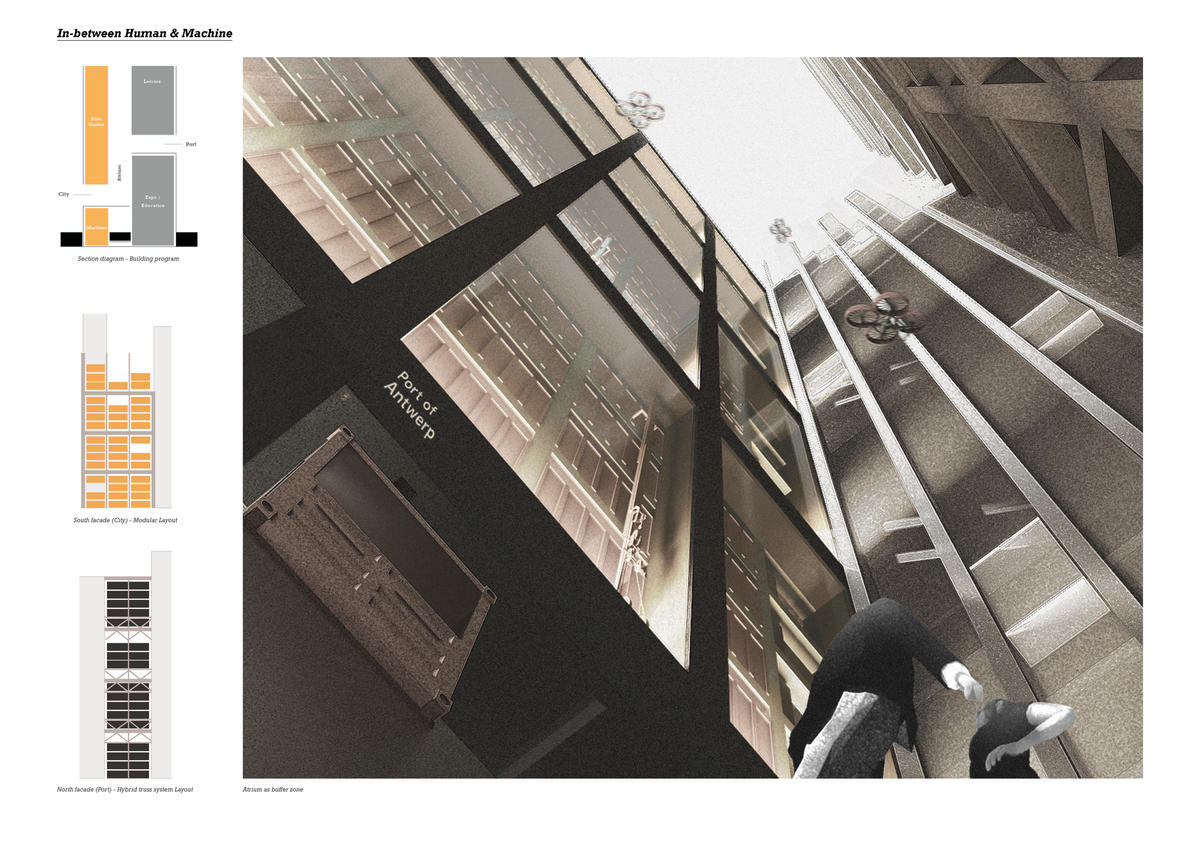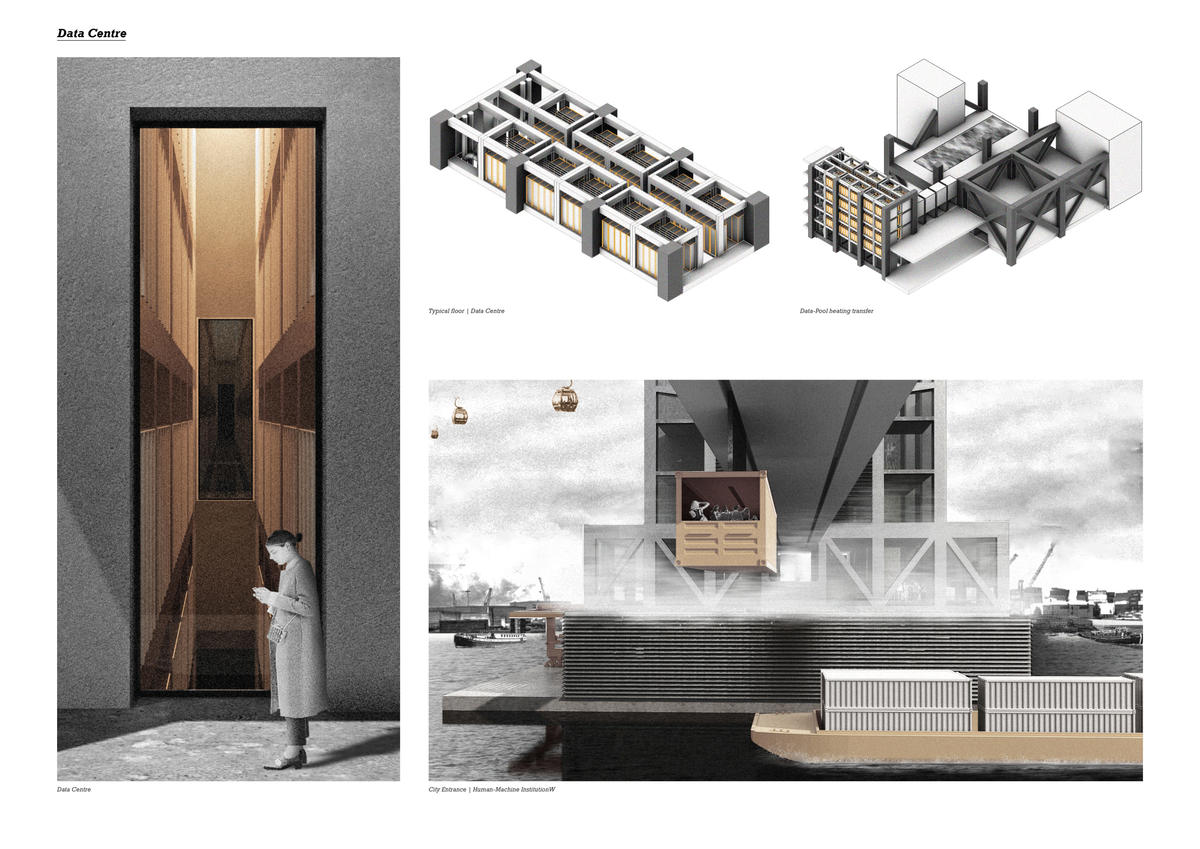 'Human-Machine Interaction' speculates on the impacts of AI and the robotization of labour market through the design of a new building typology combining human and machines
School/Level
Category
Year
The Thesis Project critically explores how ArtficiaI Intelligence, the robotization of labour market and the growing inclination towards automation and replacement of human jobs by machines is affecting the current society, and seeks to define new parameters for a post-capitalist society through the design of a new typology building which combines a 'human' and 'machine' programme.

The proposal is set in a future scenario (2055) where Antwerp, the second largest port in Europe, will be hosting the World Expo, an international exhibition designed to celebrate the achievements of the future automated Port of Antwerp. The event will lead to the construction of a new institutional building located on the strip of water that separates the city and port, establishing a new dialogue between the machine and human environment.

The project reflects on the changing role of production in relation to society and what that might mean for an urban scenario and built environment perspective.