(New) London Wall. Last Mile Logistics & Land-Gateways of the City of London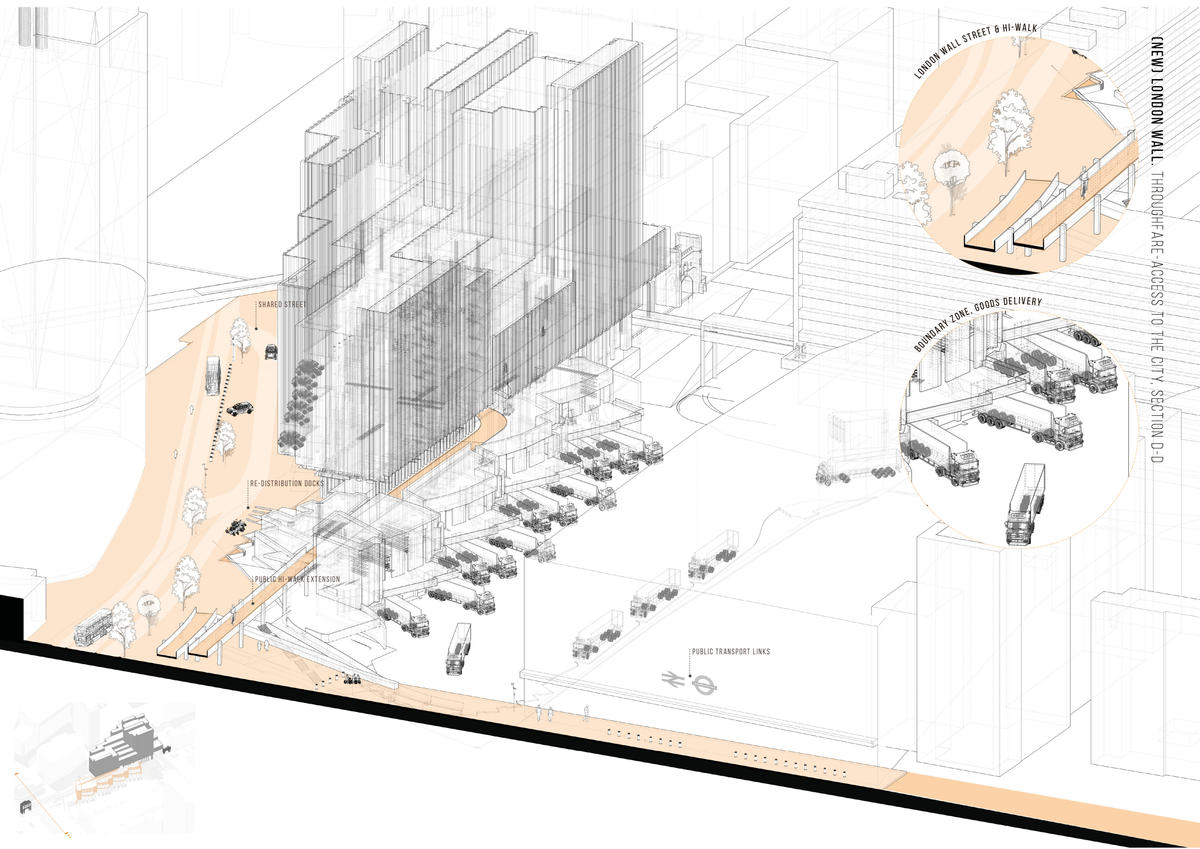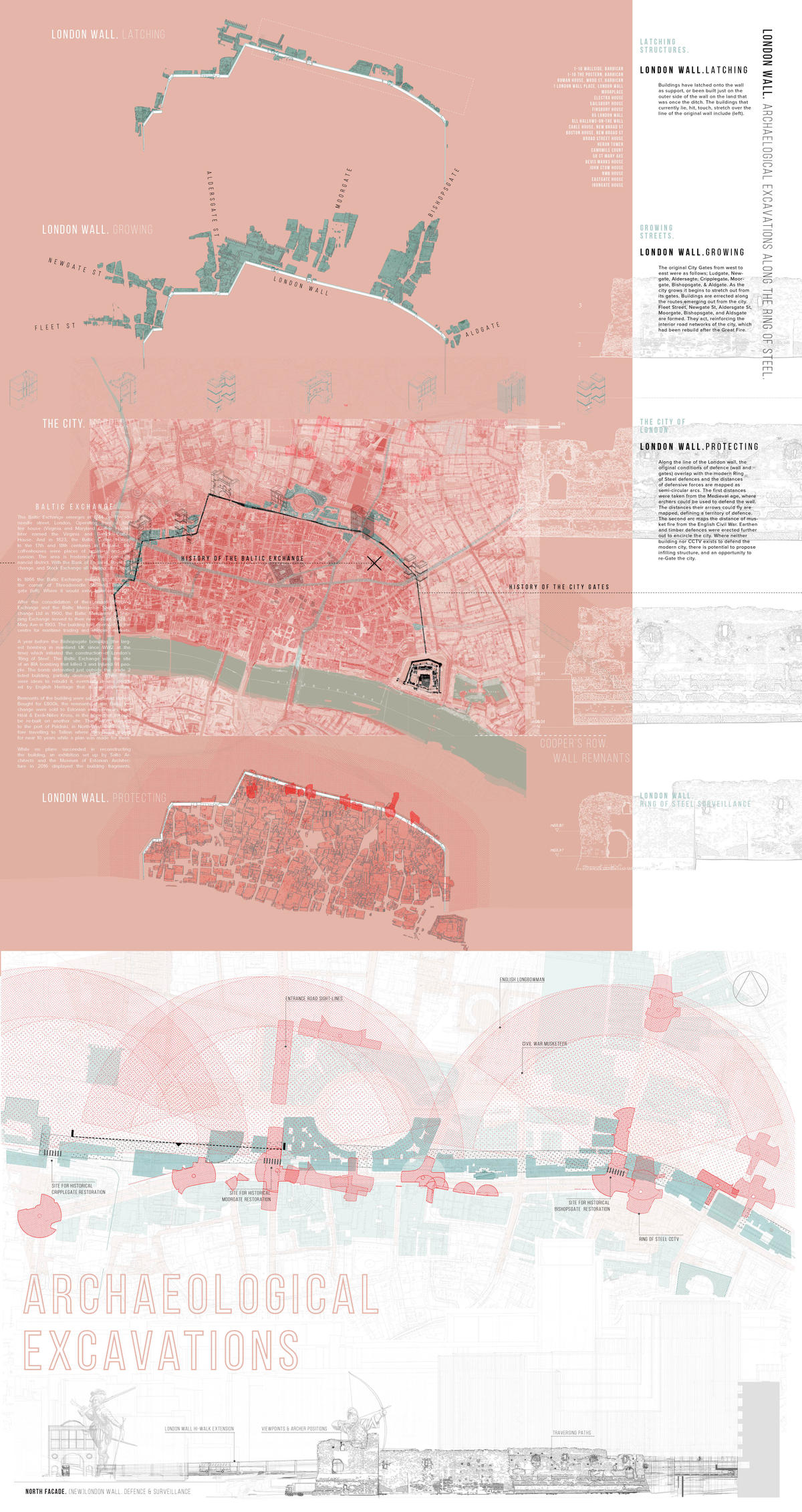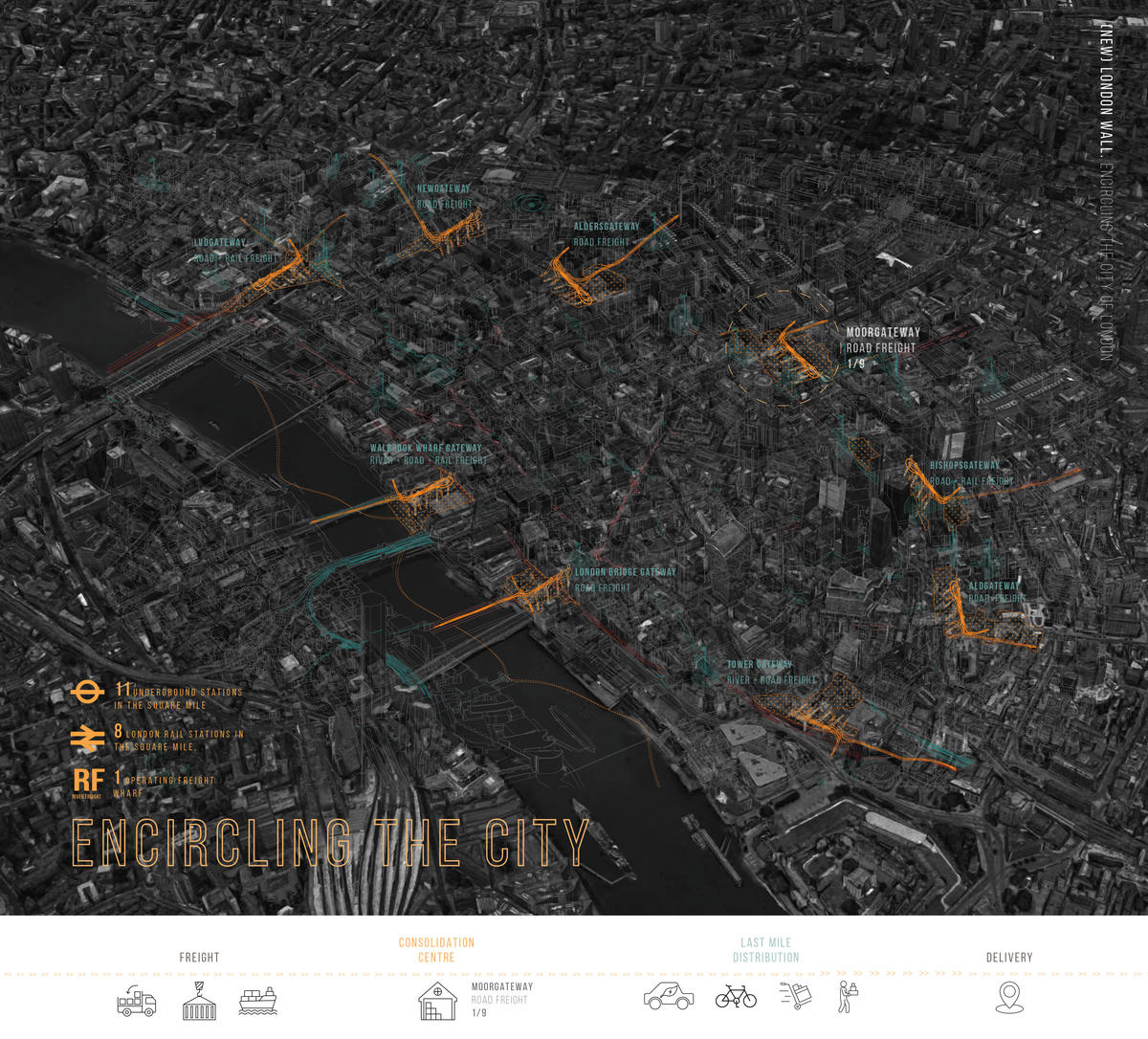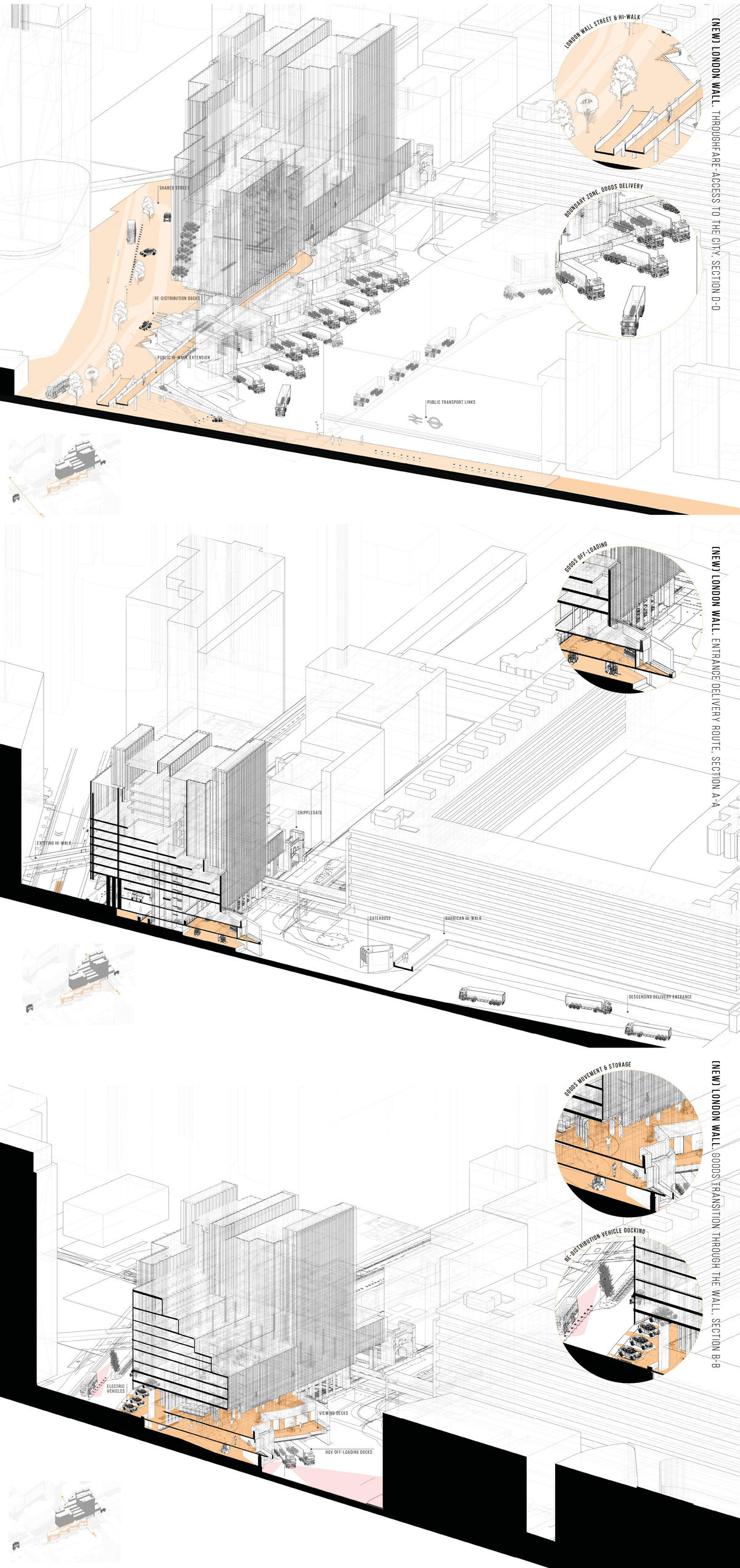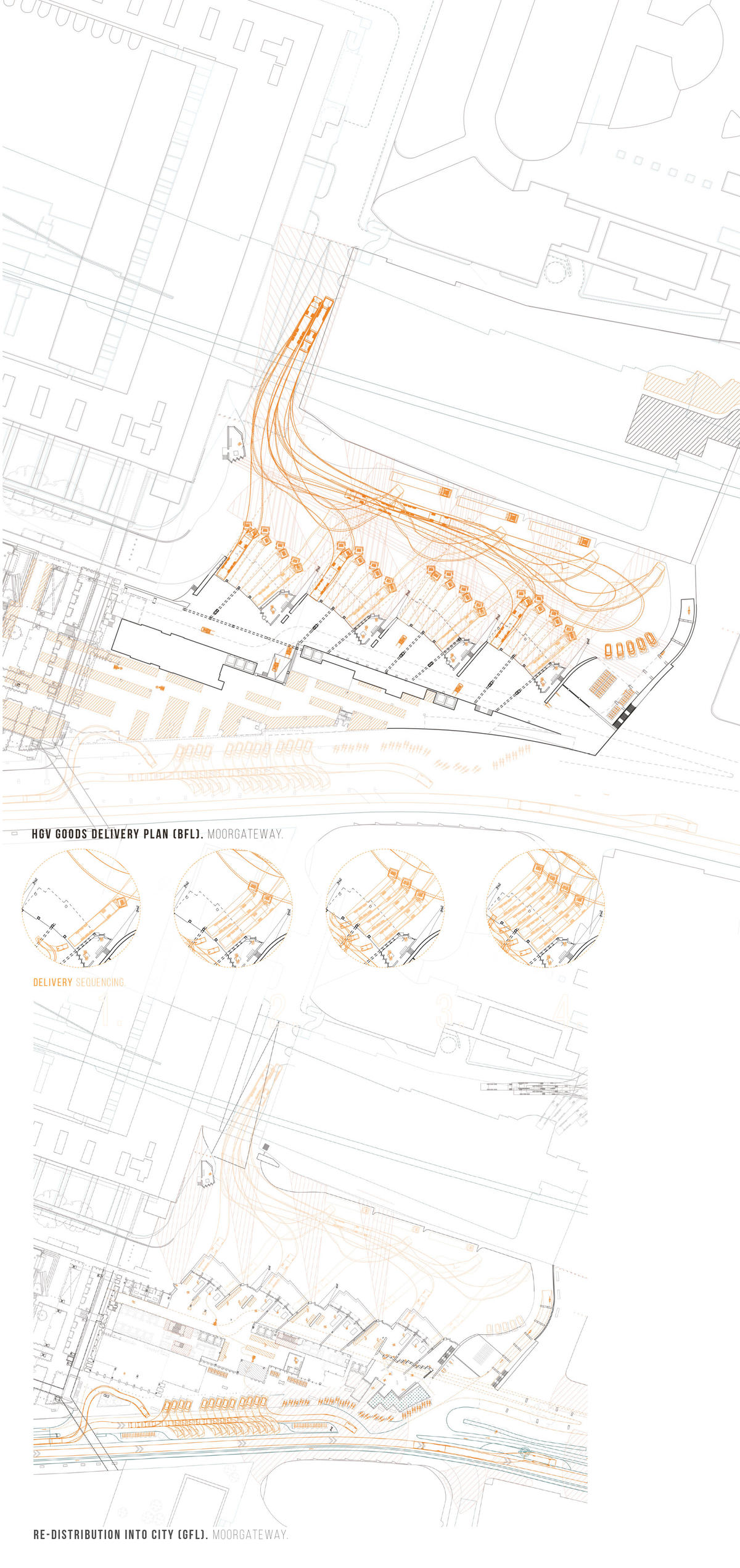 Re-imaging London Wall as a defensive boundary around the City of London, this project looks at Last Mile Logistics goods delivery and proposes 'Land-Gateways' as points of entrance to the City.
School/Level
Category
Year
London was the subject of a campaign of attacks by the IRA, (most prolific
during the 1980s-90s) whose aim was to weaken the UK economy. The Baltic Exchange, centre for maritime freight trade in the City of London, was the target in 1992. The bombing of the Baltic initiated plans to defend the City. Construction of London's 'Ring of Steel' began a year later after another devastating attack, a network of increased policing, surveillance and road controls in and around the Square Mile built to defend against future attack.

This proposal addresses the contemporary condition of goods and services transfer in a future zero emissions city working with TFL's City Streets Plan(TFL, 2018). Using Last Mile Logistics*, the network of land-gateways encircle the City along the line of the Wall, providing the points from which the last mile of goods transfer into the City can be completed via electric and zero carbon emitting forms of transportation.

The proposal builds on the successive defensive strategies of the City, echoing the defensive measures taken throughout the City's history; from the City Walls and its Gates that prevented the spread of fire, to bastion defences, military patrol routes controlling riots, and CCTV surveillance. (New) London Wall means to defend the City of London from the emissions heavy sector of goods delivery.

*The term 'last mile logistics' is used in distribution and refers to the last (and often most difficult) section of goods travel from distribution hubs to final destination.