(Un)doing Thresholds; Door / Ways to New Neapolitan Practice(s)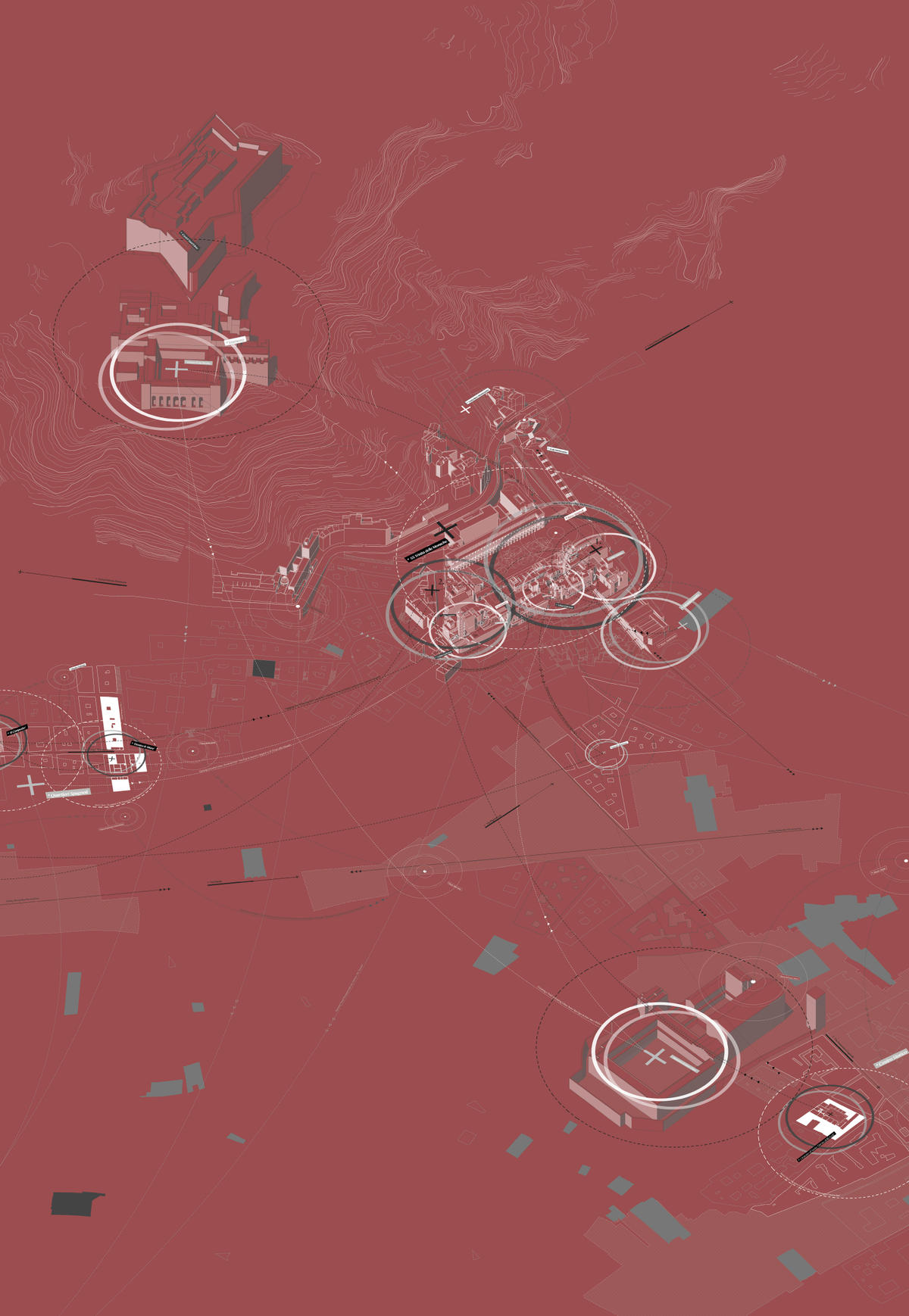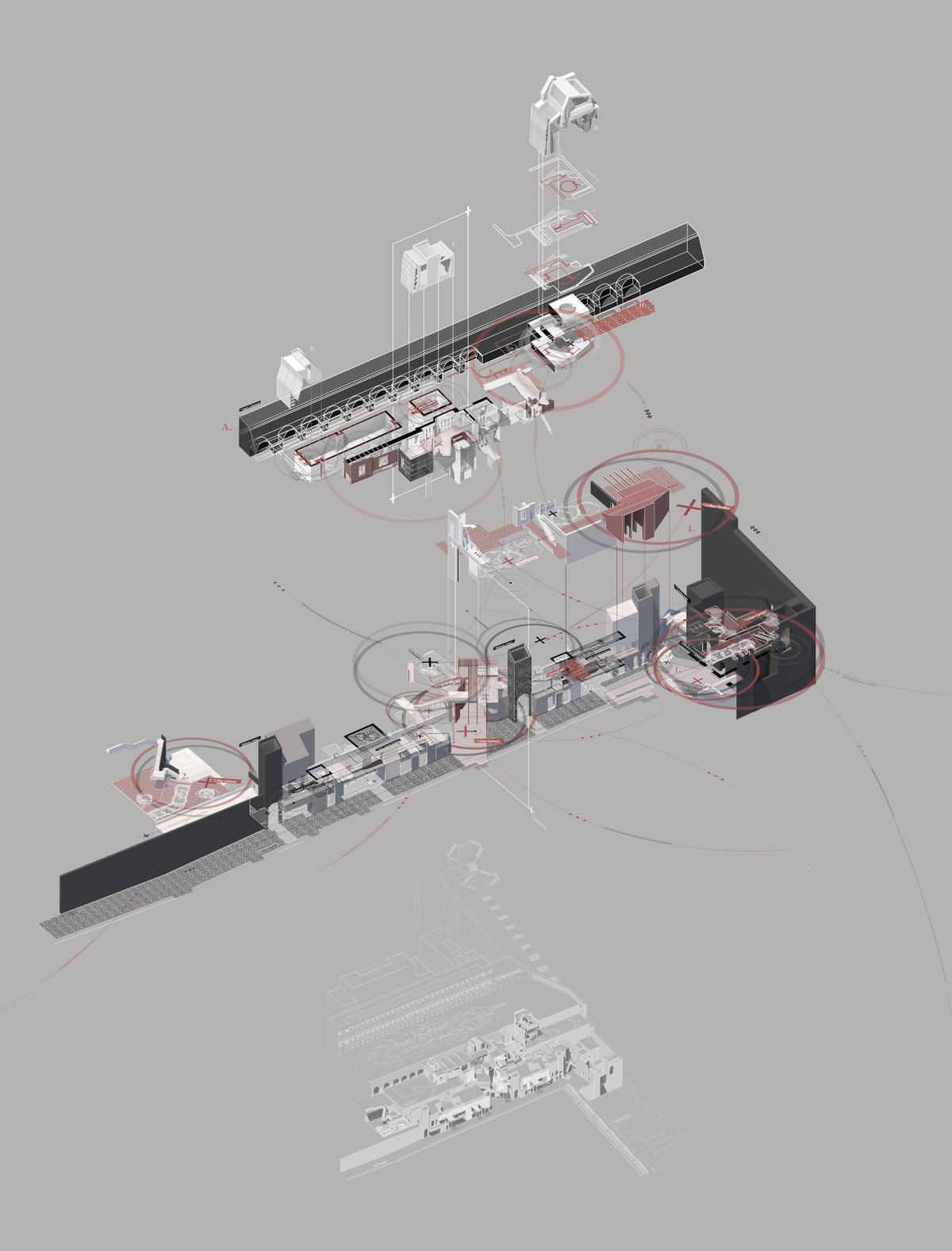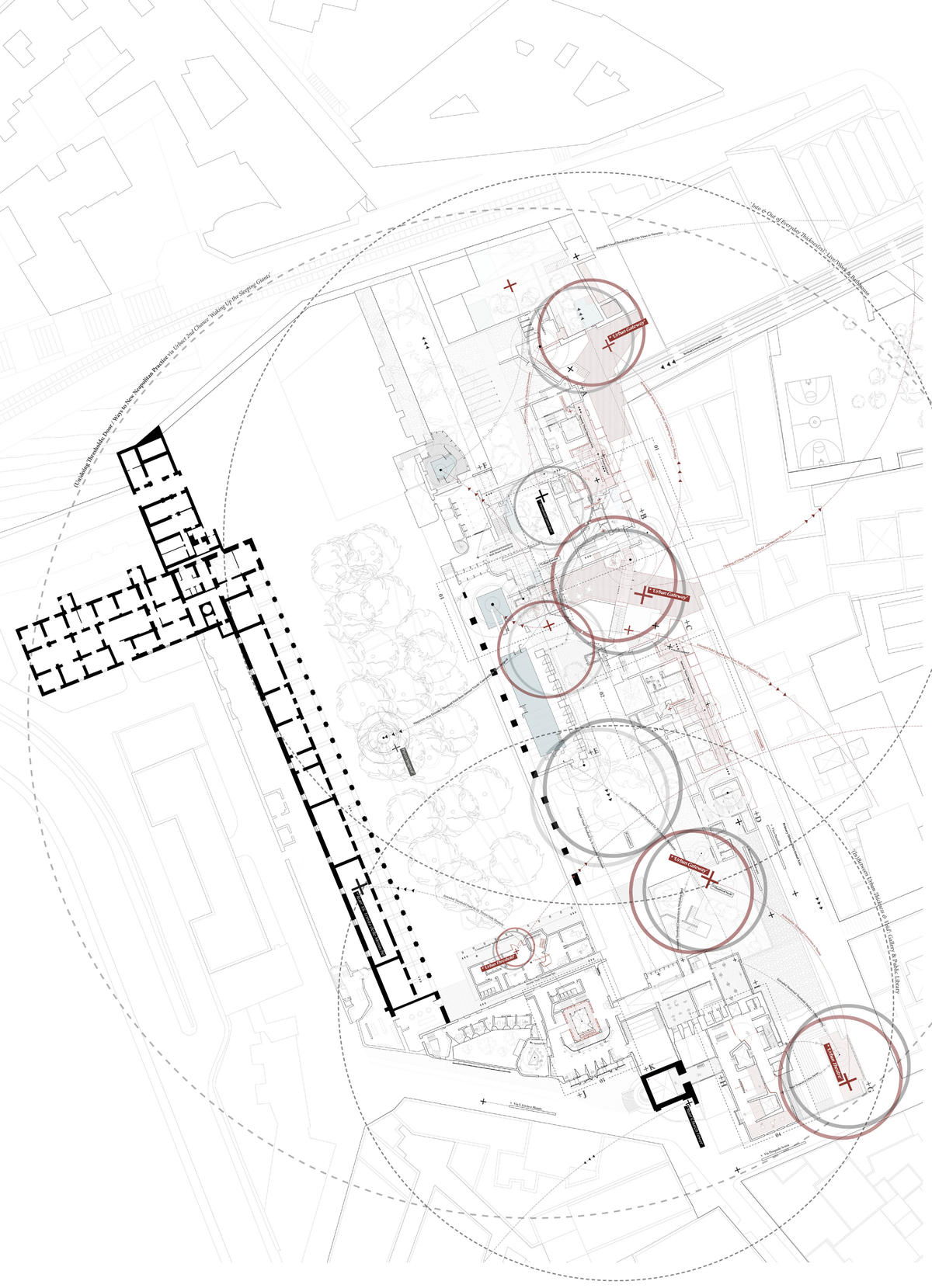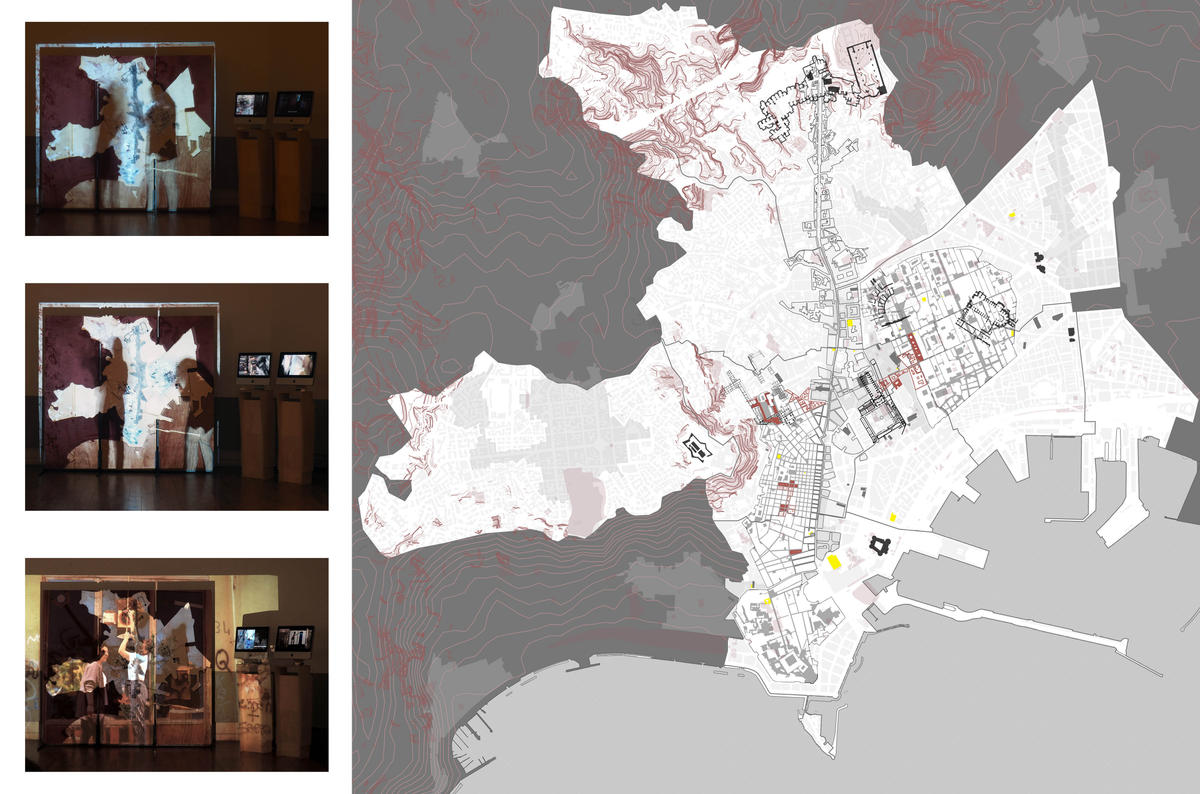 (Un)doing Thresholds creates new openings into Naples' abandoned Santissima Trinità delle Monache, developing proposals which fold urban gestures into lost interiors and domestic spaces into the city.
School/Level
Category
Year
(Un)doing Thresholds explores the porous conditions, temporalities and architectonic specificities of Naples, a place in which processes of "undoing" are—following Andrew Benjamin—understood to be vital to the formation of the city as constructive practices. The project explores this 'undoing' as a means of making architecture. Techniques for constructing drawings allow urban thresholds to be (un)done, drawn through one another in a constructive overwriting of form and function based on the immediacy of the city. The result is a series of multiple, porous spaces created through drawing, but situated and developed through the city. Rather than imposing fixities upon space, these porous spaces develop as architectures of ruin, labyrinth and theatre—as described by Graeme Gilloch's reading of Walter Benjamin and Asja Lacis' Naples— in which thresholds become programmatically labyrinthine, theatrical or ruinous, or materially or spatially open, exhibiting how the interpenetration of these archetypes might form porous architectural conditions and spaces.

An operative, performative tectonic language extends, encloses, makes present and gathers spaces between things, providing separations from and thickenings of the spaces of the city. It presents the city in a way that no longer defines space as interior or exterior, but that understands the city as a continuous and responsive sequence of localities. Each space becomes a threshold to another. Gateways hinge streets into courtyards, through kitchens and past studios and living rooms into gardens. A gallery balcony looks onto an outdoor theatre, folding formal oration into the sound of booksellers, all heard from within an adjacent public library. Together, these intersecting spaces promote a collective presence in the city. One that allows communities to take possession of space; constructing an experience of Naples that goes beyond fixed historical representations of the city and opening the city up through door/ways to new Neapolitan Practice(s).
Collaborators: Eirini Makarouni, Katerina Saranti & Katy Sidwell