Zoetrope_The Portal of Travelling Stories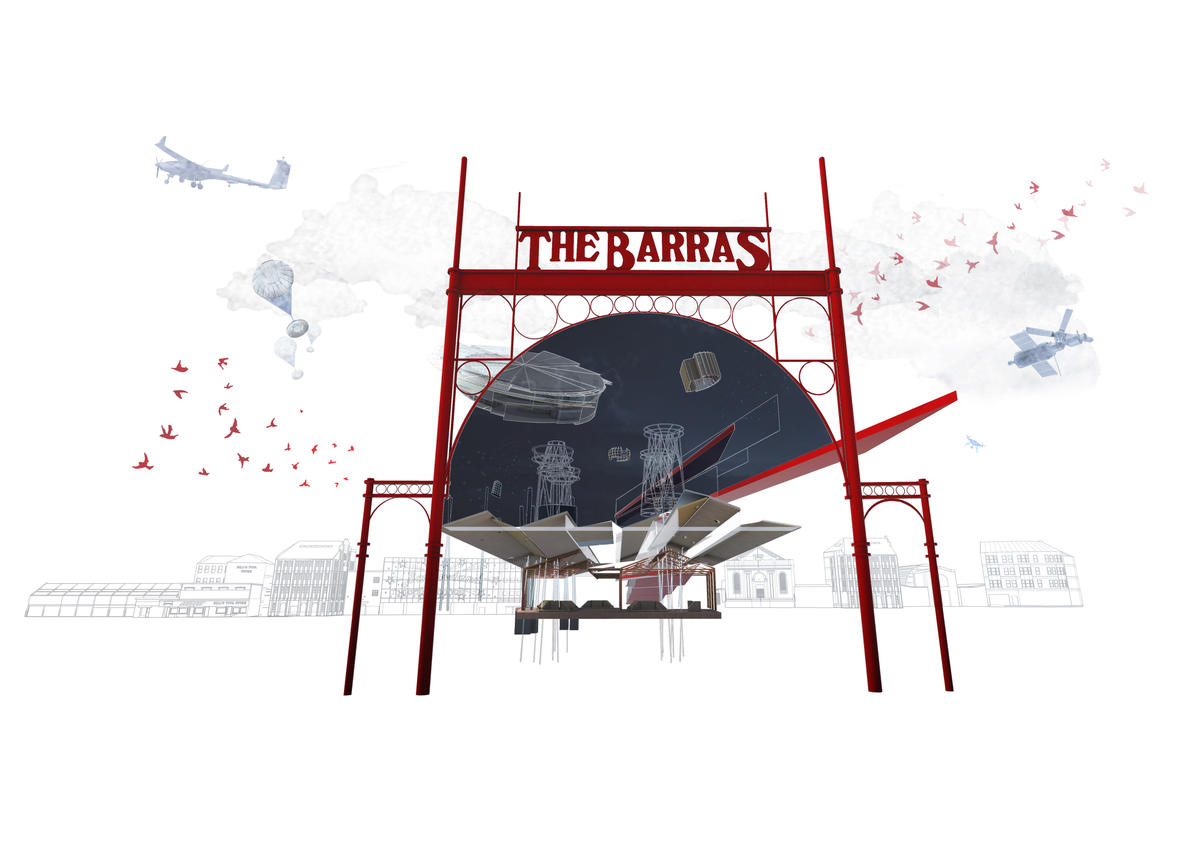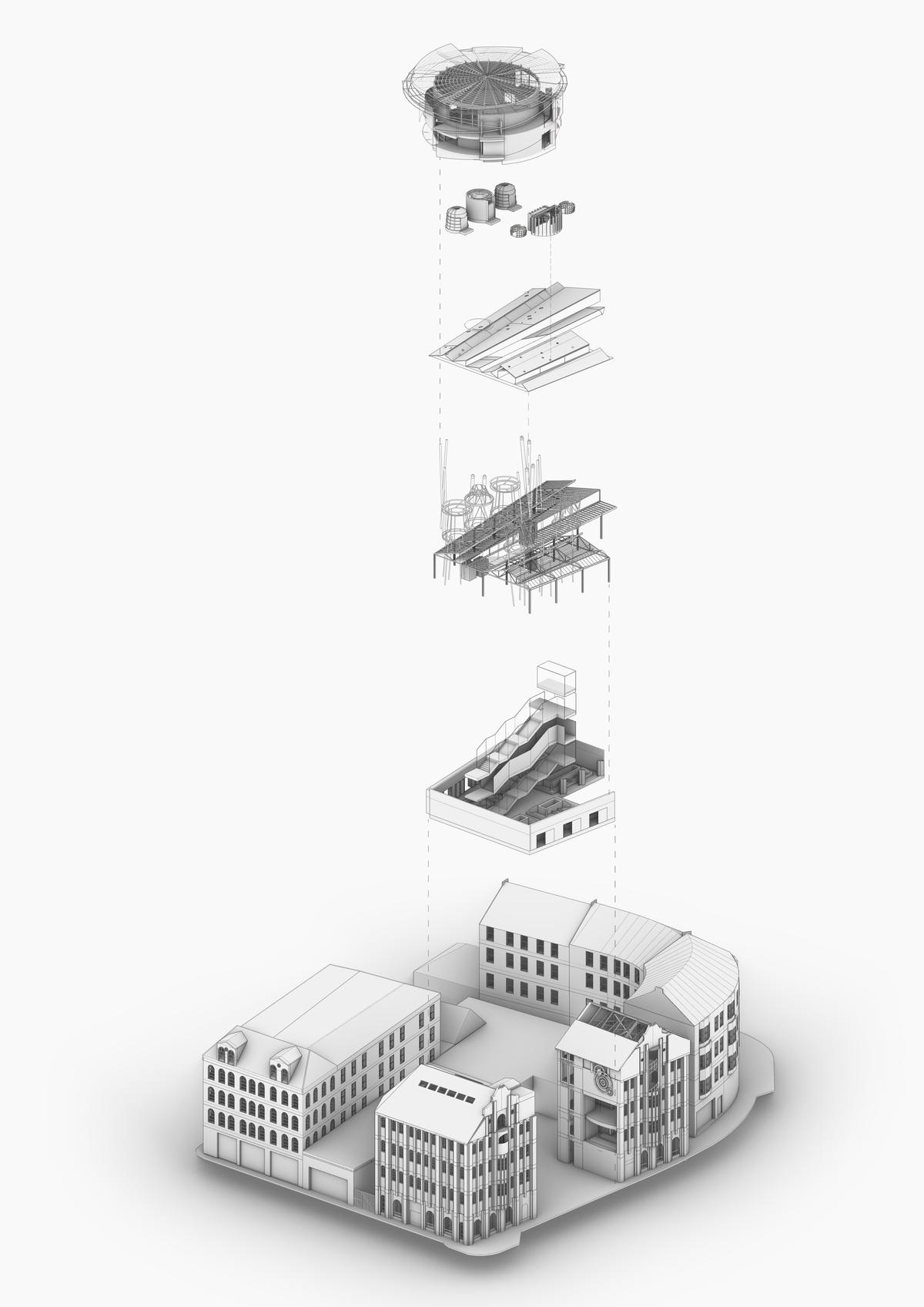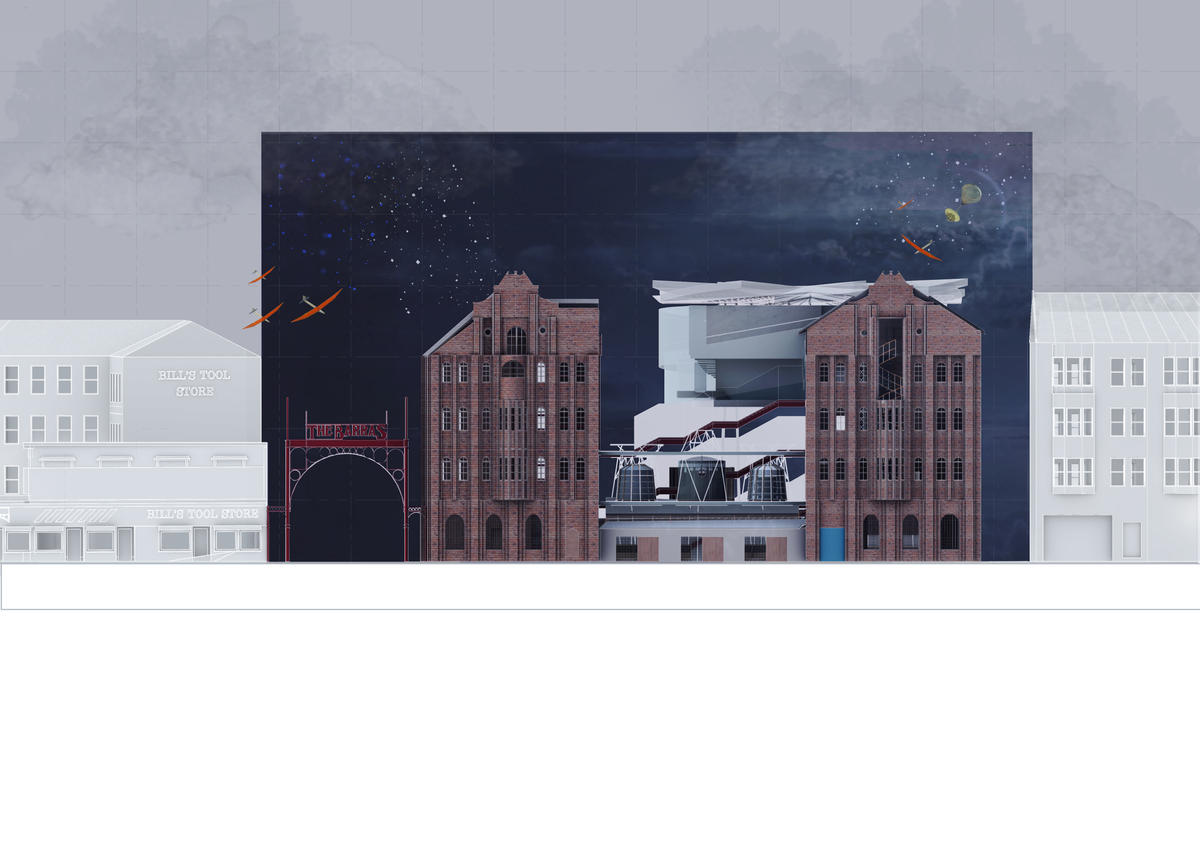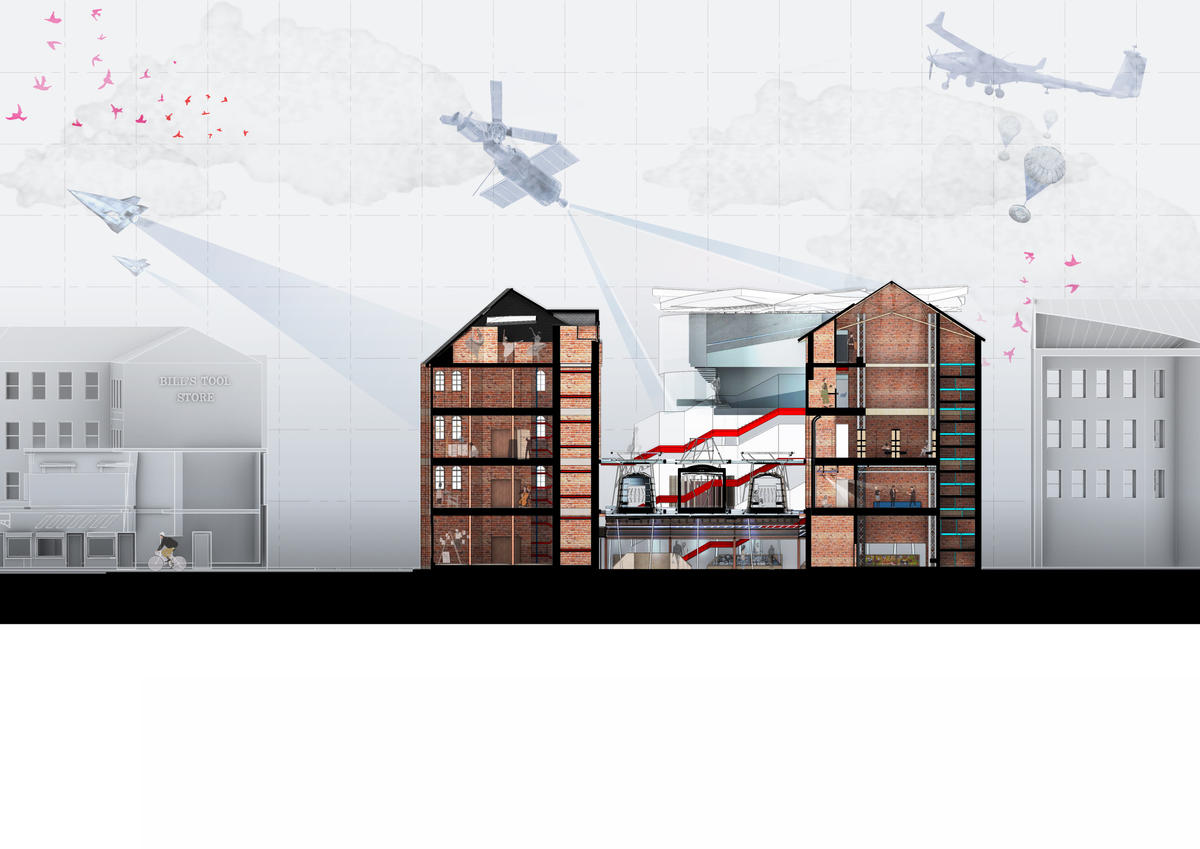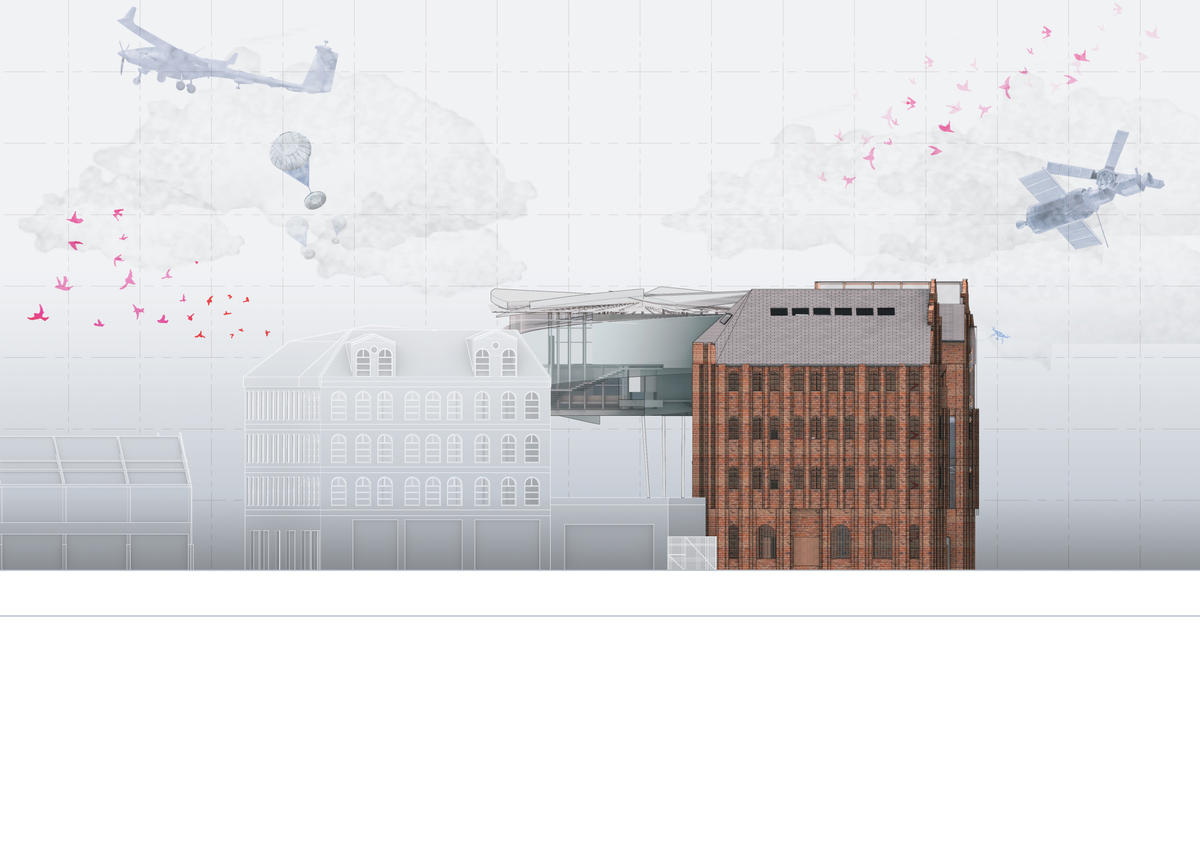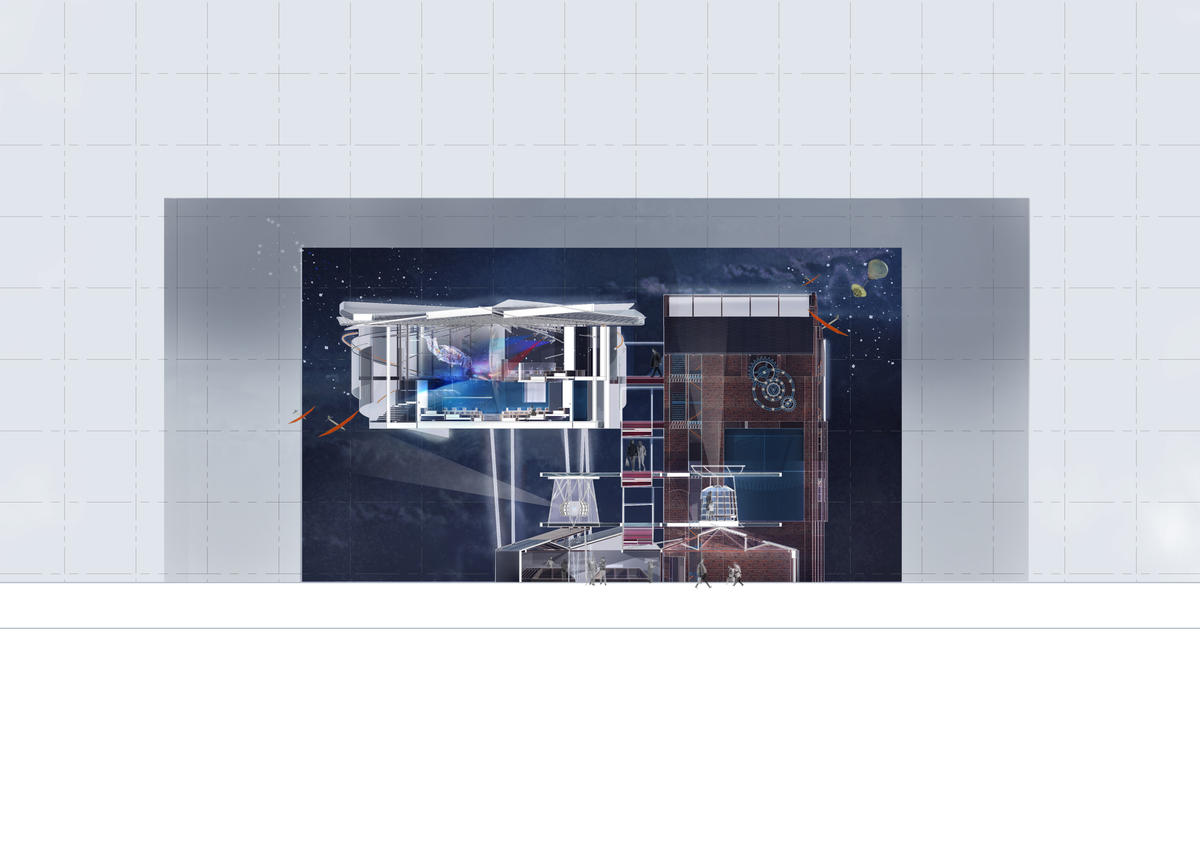 Set within the famous Glasgow Barras, this project aims to revive the lost stories and voices which formed the beating heart of the Barras market.
School/Level
Category
Year
It has been said of old that stories carry with it the seed of an idea, a thought, a spark that can light the fire of imagination. In a time before computers and IPhones and WI-FI, stories first began travelling with each new adventurer that set out to discover new lands,new places,and gifted people with their voices and memories.

This design proposal places critical importance on the identity of the Barras and where it all began; the market. The original structure of the market remains as symbolic of the past with new elements inserted within roof planes that light the way for the user. The design essentially revolves around the existing buildings within the site which create an anchor for new elements to float above. The existing buildings contain the working spaces and studios while the voids are filled with storytelling devices set within a new structural framework. As the build is contained within a dense part of the city, the technology and industrial style of market and performance space has been offset with natural light piercing through the market roof and planters integrated into the structure that can be used as a community garden.

The journey the user takes can be likened to an odyssey where they start at the beginning; amidst the voices of the market, and travel upwards through the varying ages of technology and storytelling. Analogue and digital pods with early animation devices and screens create flexible spaces which can be used to tell new and old stories,provide exhibition space,and which can move around on wheels,be dismantled and even transported to different places in the city. The journey leads to the main auditorium which floats as a portal with multiple screens and projection spaces primarily suited for holograms whilst also allowing other performance configurations.

These scattered seeds,stories and starlight will then travel as tales to be told around the city, filling the voids with voices and ideas and the spark to inspire once again.