Seven Acts of Spaccanapoli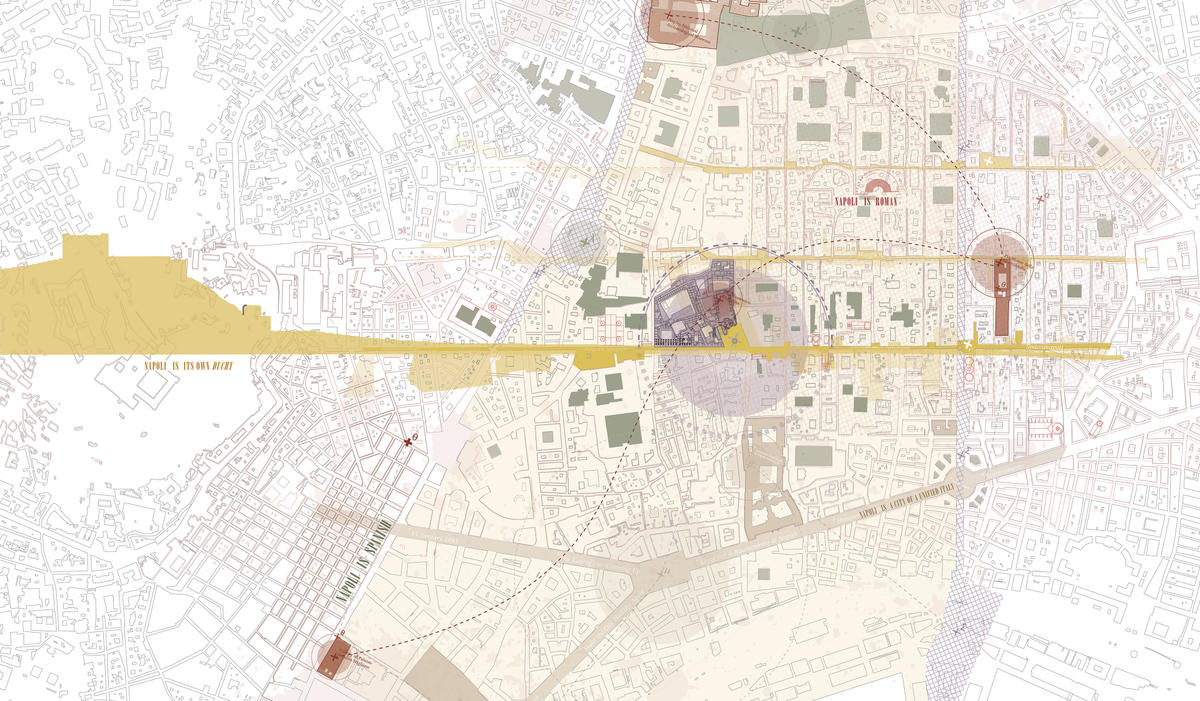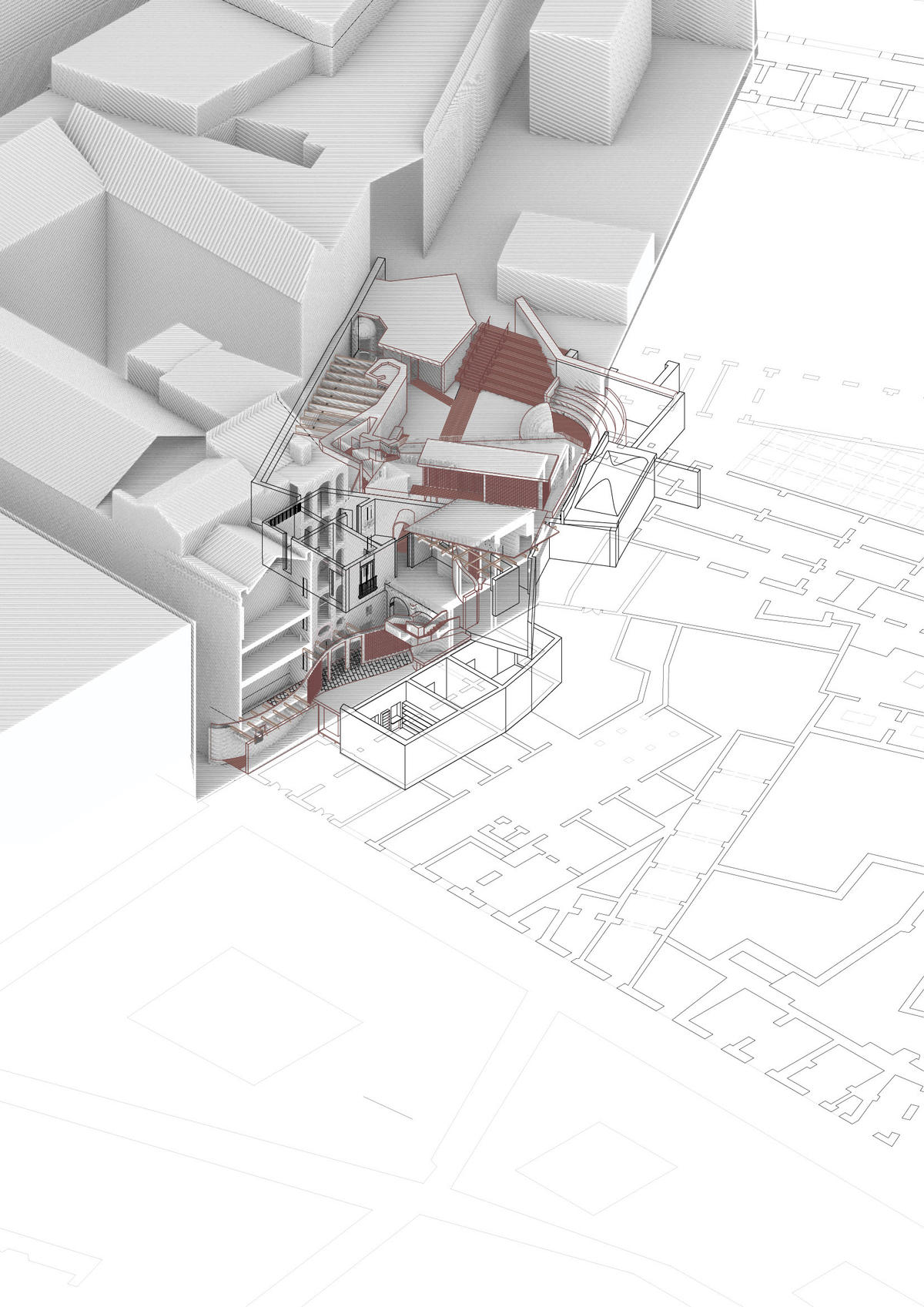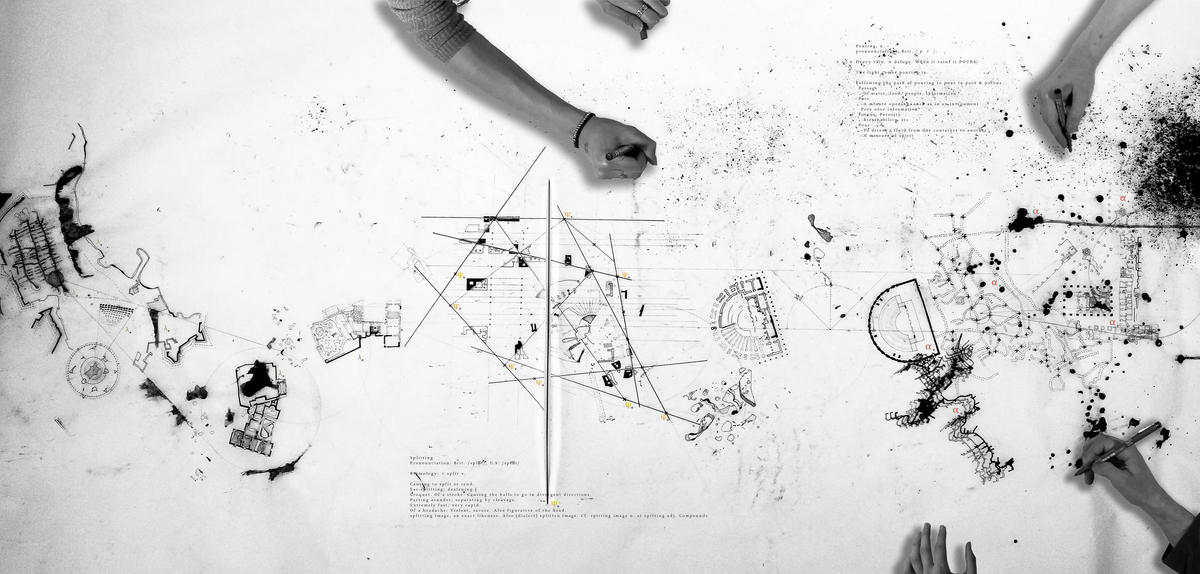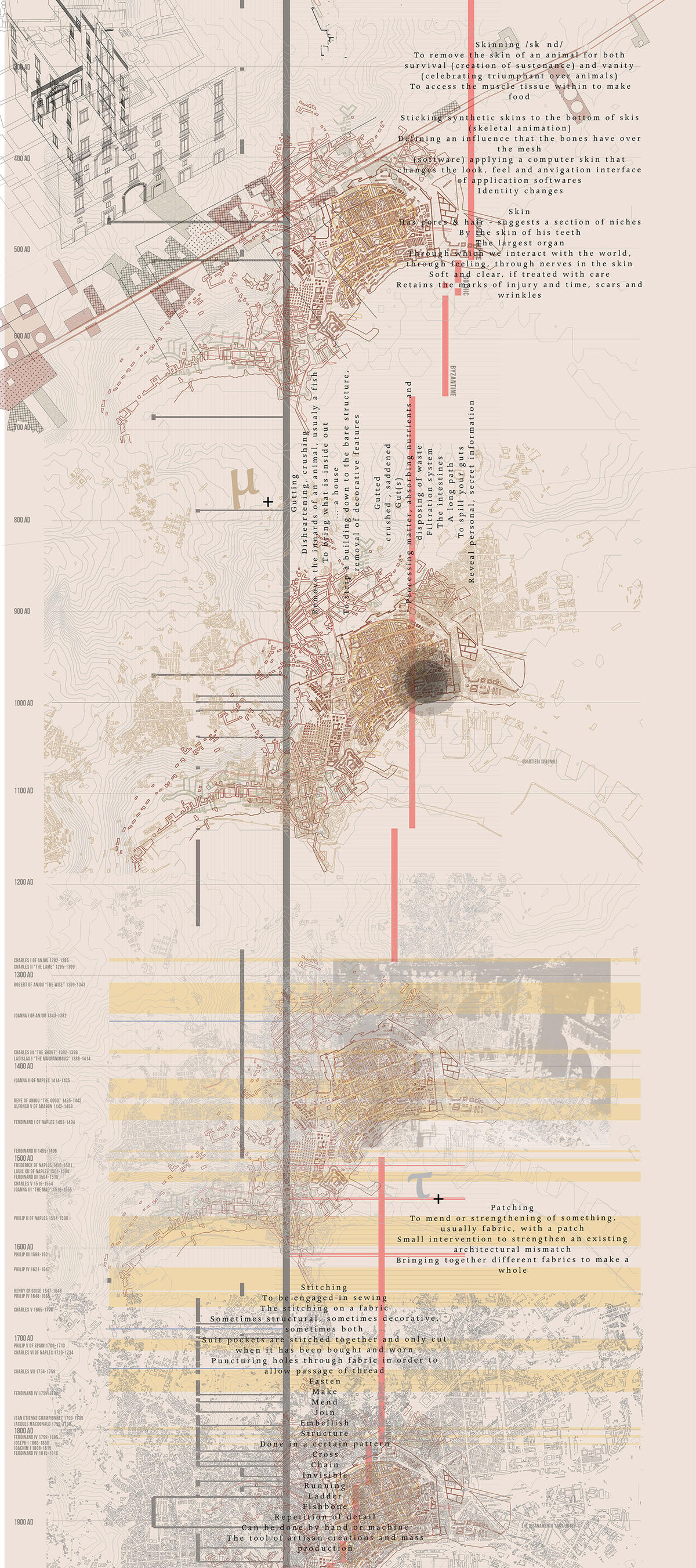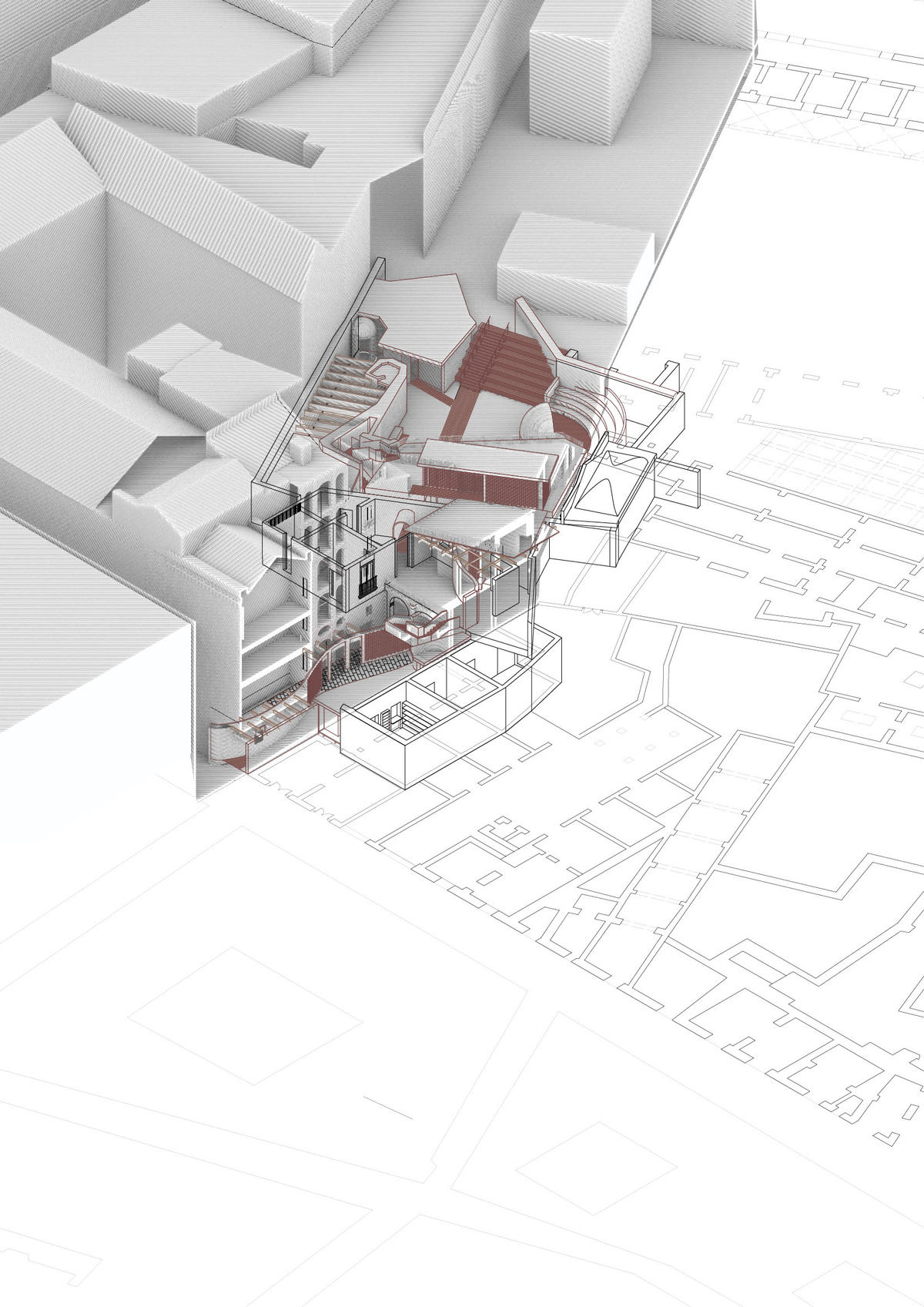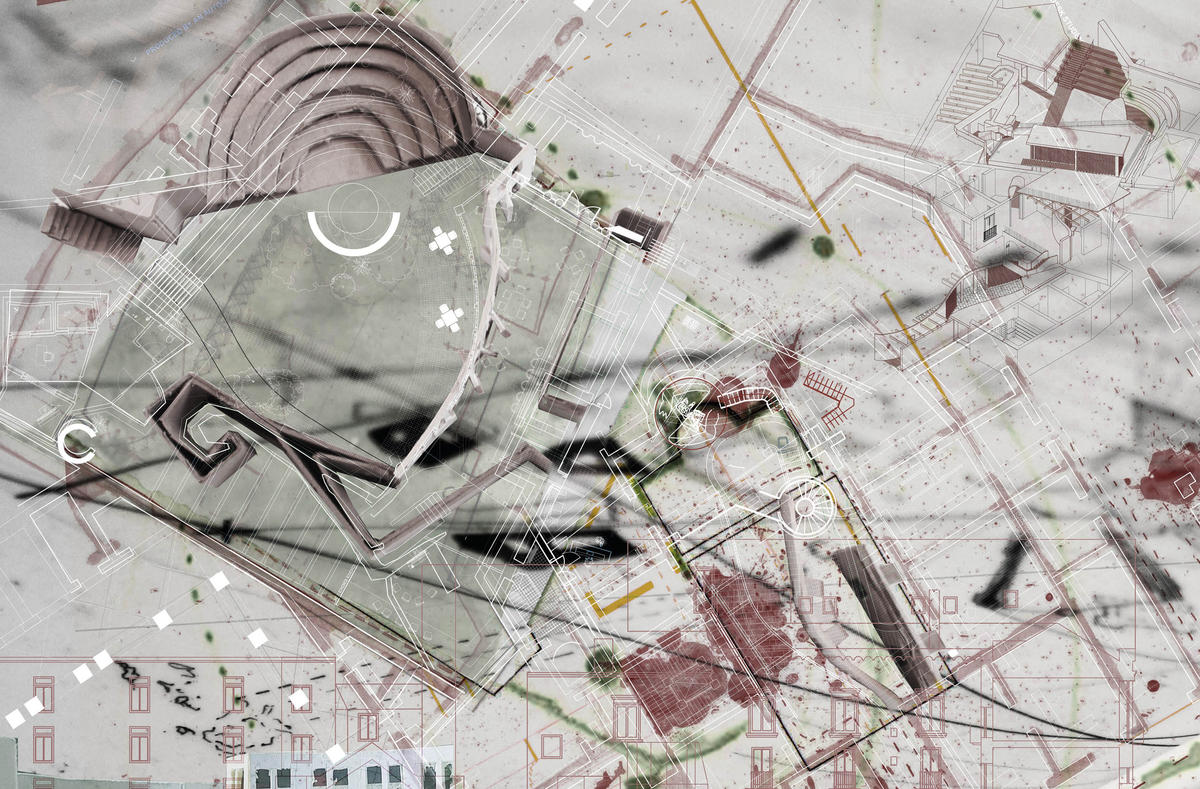 Speakers of Spaccanapoli proposes a Vocal Art Chambers for Palazzo Venezia, formed of architecture that is an interrogation of the seven acts of Napoli, an architecture of action and linguistic play.
School/Level
Category
Year
Naples, Neapolis, Napule, Napoli, the city has lived through dozen of eras and existed in countless forms. It has been a colony, a capital, a kingdom, a city. It has swelled and split, gutted, bombed and hit, patched and stitched back together again.

This project understands this vast history through Seven Acts, seven eras significant in the political, cultural and urban development of Naples. These Acts are further framed through actions that refer to the means of development: pouring, splitting, swelling, skinning, gutting, patching and stitching. It is a framing of Neapolitan history through the seven acts of corporal mercy practised in the Catholicism and seven actions practised in the studio research to engender architecture for
contemporary Naples.

Speakers of Spaccanapoli proposes a Vocal Arts Chambers in the courtyards of Palazzo Venezia, currently a visual arts and music centre. Its architecture is an interrogation of the Seven Acts of Napoli, an architecture of action and linguistic play.

The Vocal Arts Chambers seek to give space to the inhabitants of Naples to speak and sing of, and listen to, their stories. Proposed is outdoor theatre, rehearsal studios, a recording studio, confessional booth, print shop and cafe. The project seeks to facilitate all forms of speech and song, creating the space for amateurs and professionals alike to practice and perform, while also ensuring the long-term financial viability of the centre.
Collaborators: Evelyn Sung & George Michael Pop