A Sanctuary for Suspended States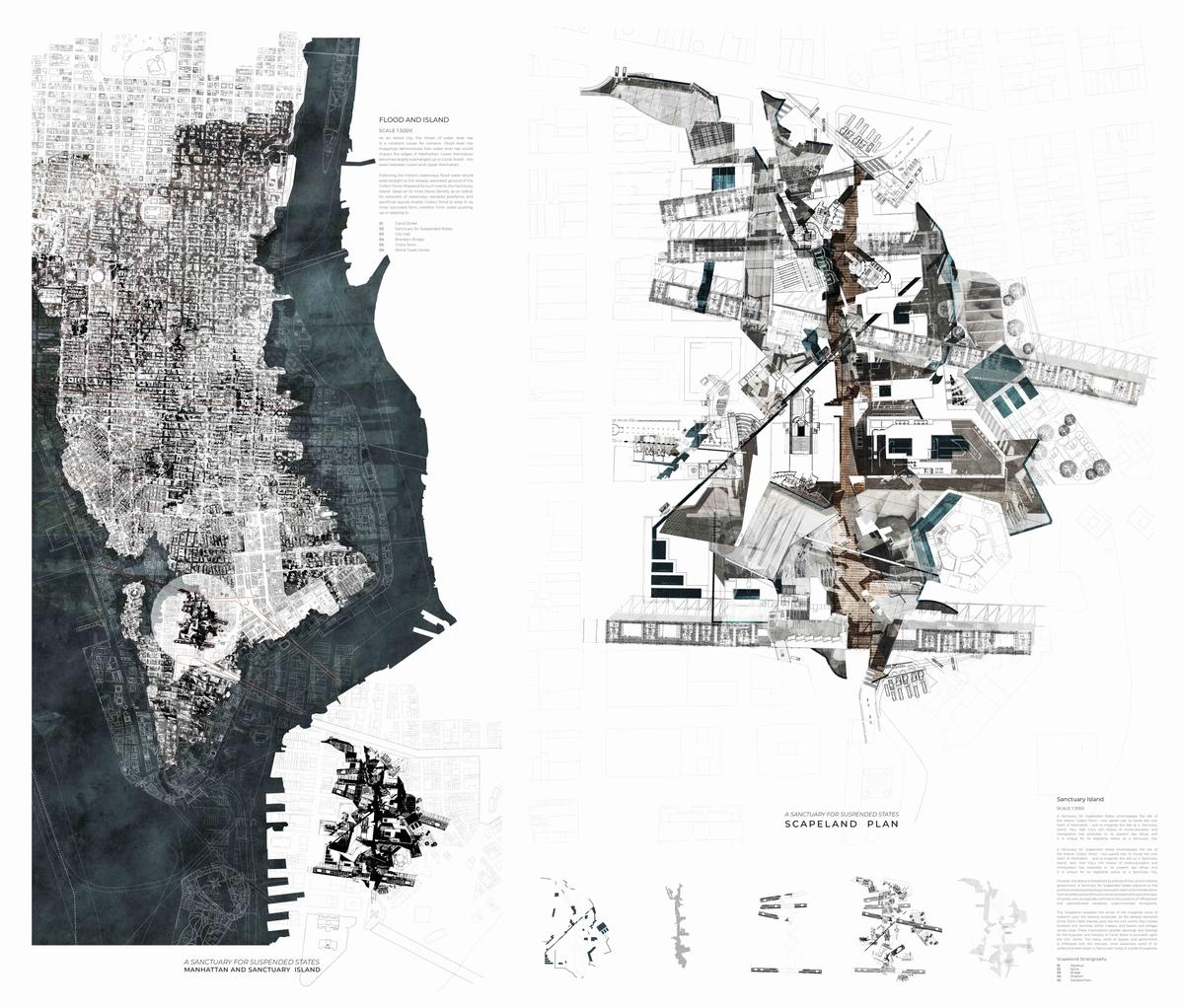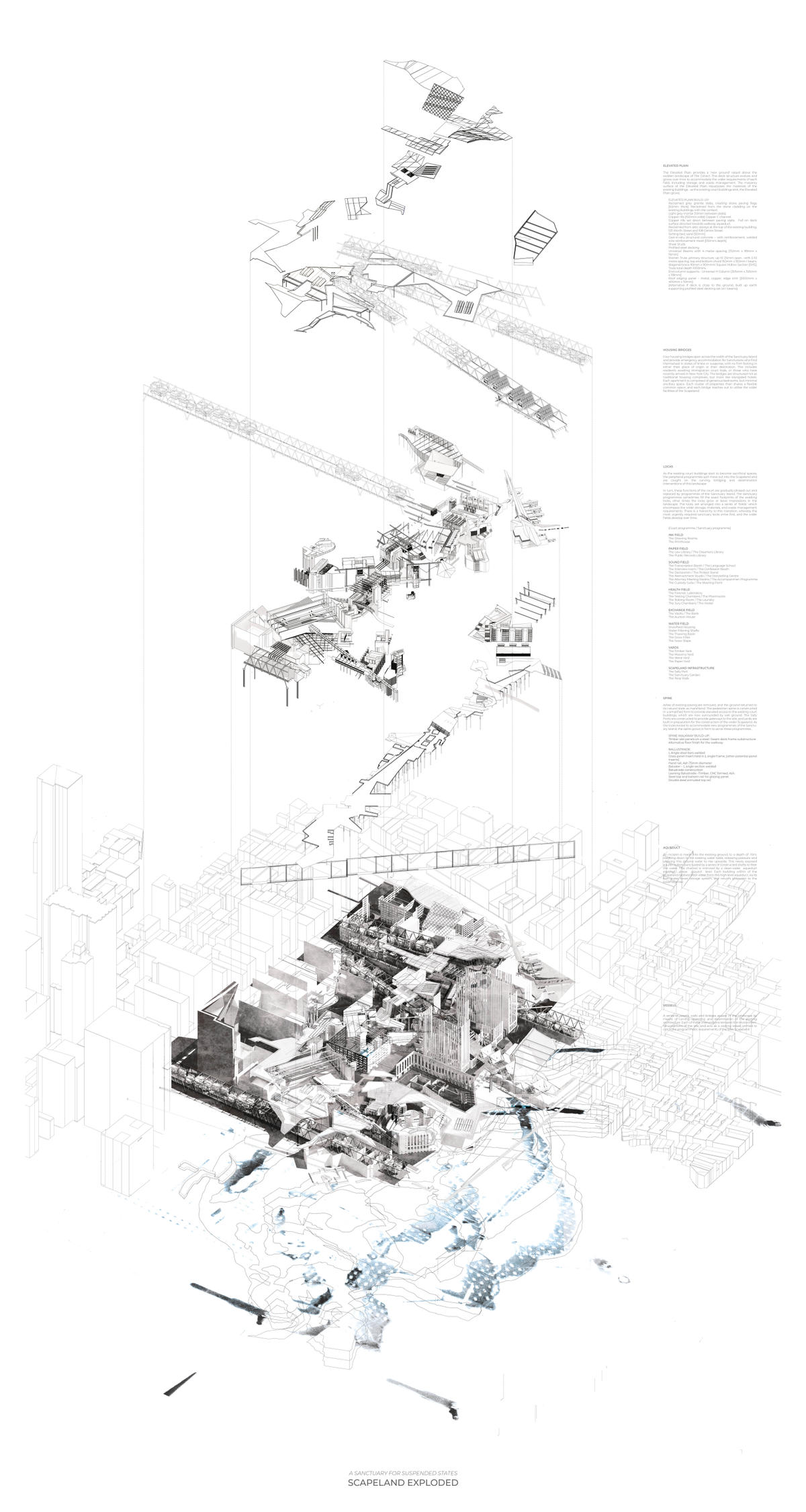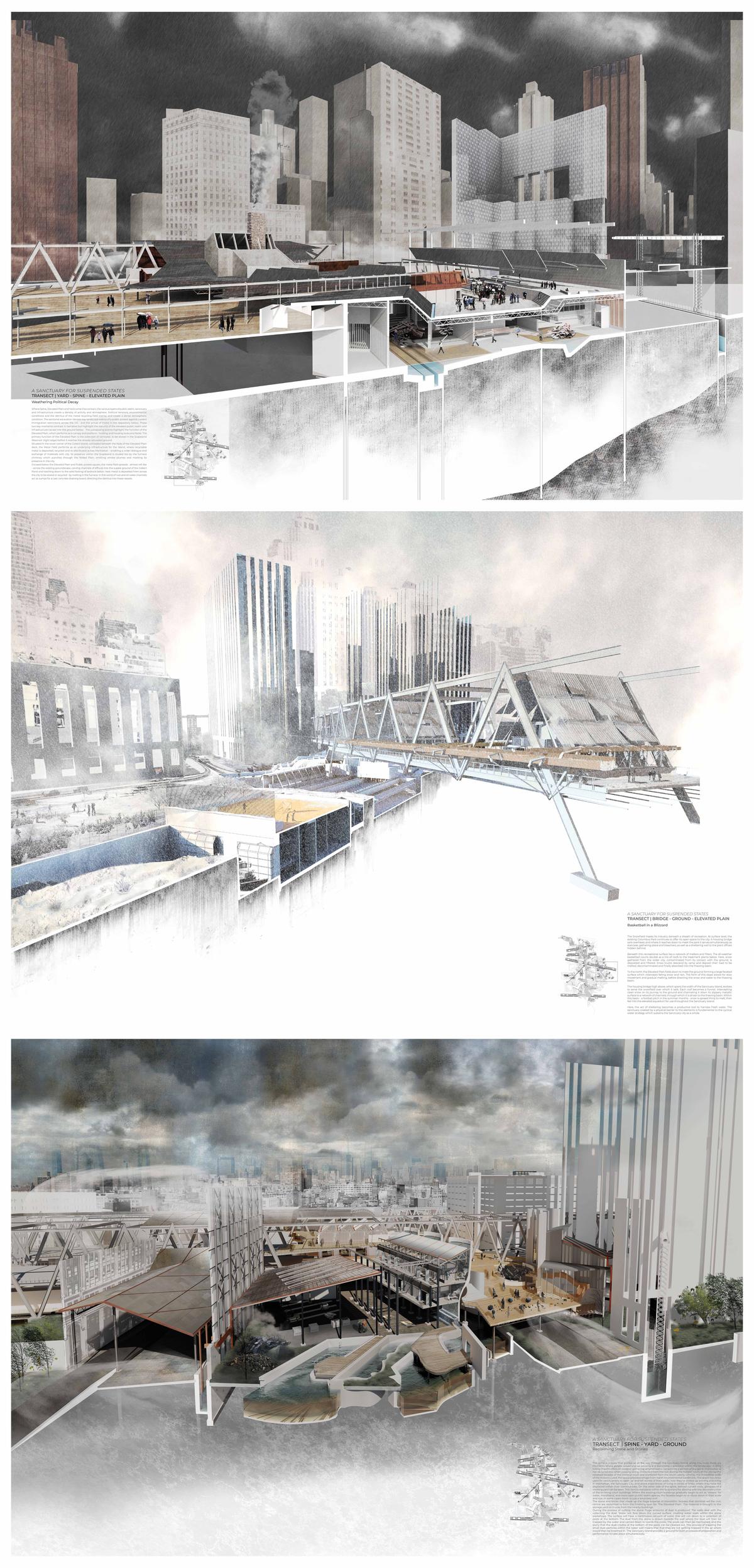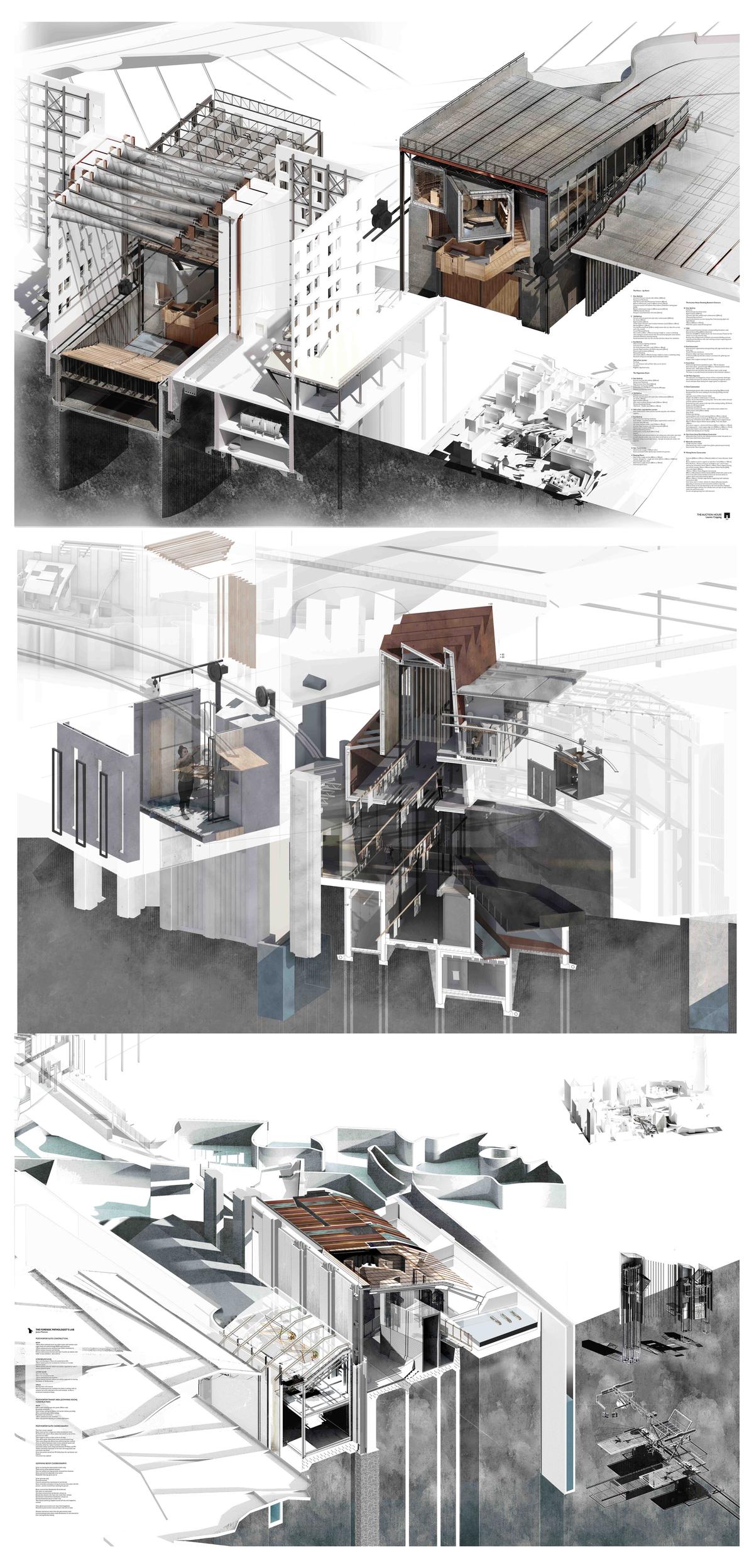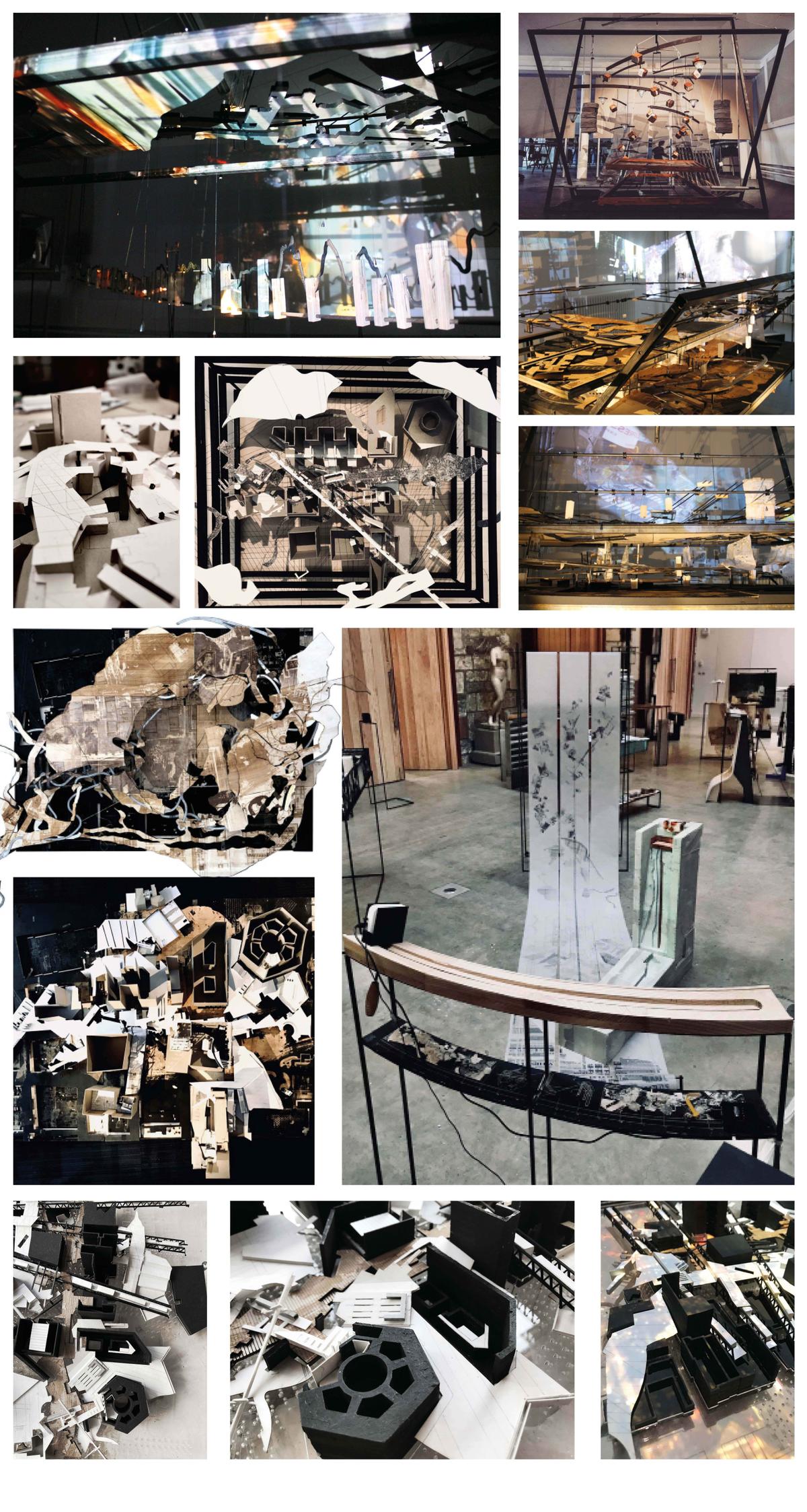 Forging an island within an island, 'A Sanctuary for Suspended States' offers a buoyant landscape to Lower Manhattan, and an anchor to those living outside the walls of American citizenship.
School/Level
Category
Year
A Sanctuary for Suspended States encompasses the site of Manhattan's historic Collect Pond. This aqueous landscape was once bustling with industry and diversity, but has since been buried beneath a concrete world of courthouses and administrative powers. The area is now characterised by domineering, impenetrable architecture; its weight, both physical and symbolic, incongruously floating above the supple ground of the Collect.

The proposal magnifies this imbalance through a new public realm, where the monolithic civic centre is dissected and opened to a transect of society who are confined to the outskirts of 'officialness' - undocumented immigrants. It seeks to counter the dehumanising anti-immigration rhetoric of the Federal Government by forging a Sanctuary Island; where those living outside of American citizenship can seek refuge.

A deep incision allows the Collect to resurface and provide freshwater through a network of channels and filtering shafts. Paved areas are reverted to their waterlogged state, and a deck structure creates a 'new ground' which captures and channels precipitation. The existing architecture is inverted; large masses become water vessels, and their functions unfolded into the streetscape. A pedestrian spine runs the length of the site, and is populated by sanctuary programmes; from pharmacies and banks to storytelling centres and legal aid. Overhead, four housing housing bridges stretch out to provide emergency accommodation for the most vulnerable.