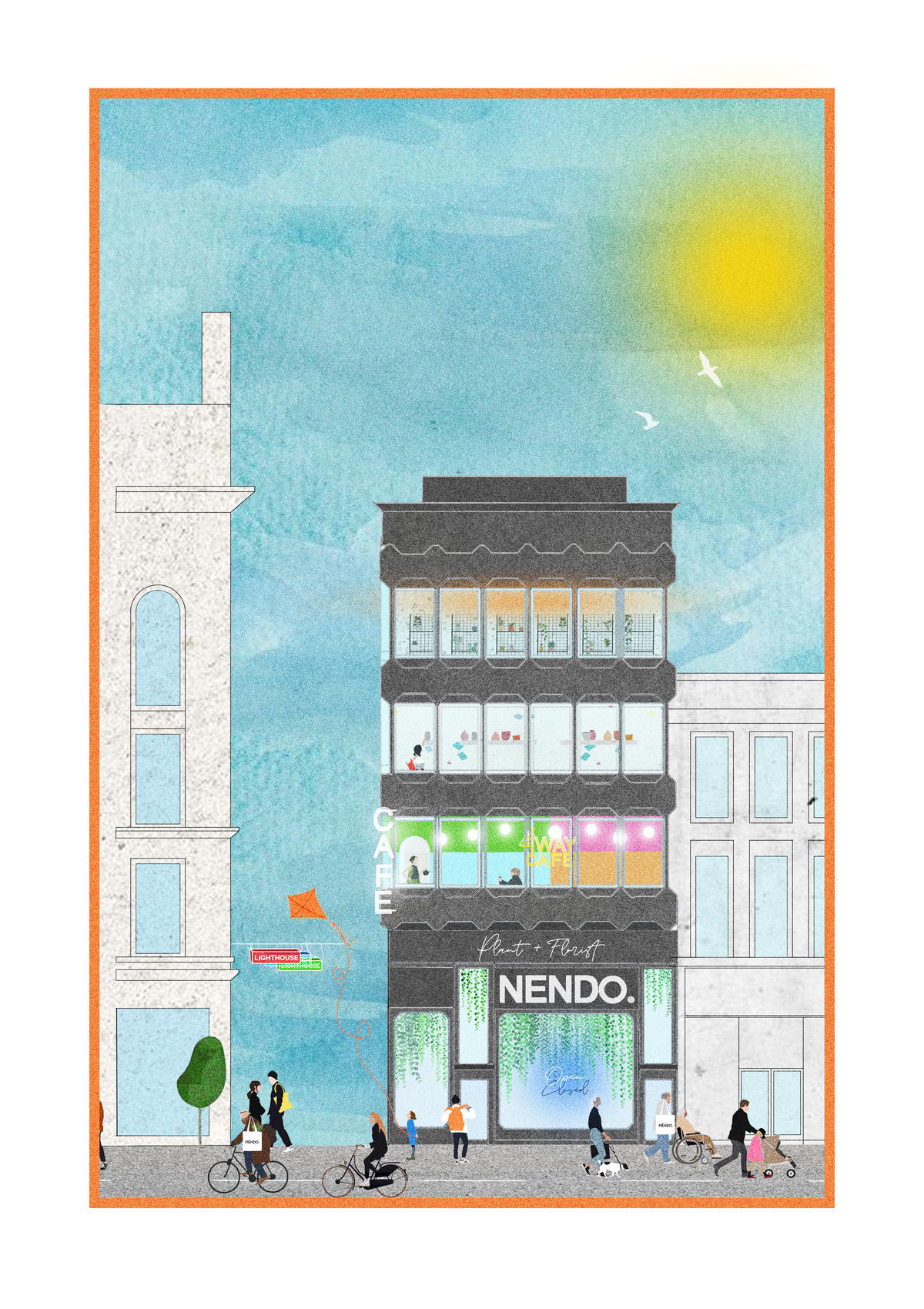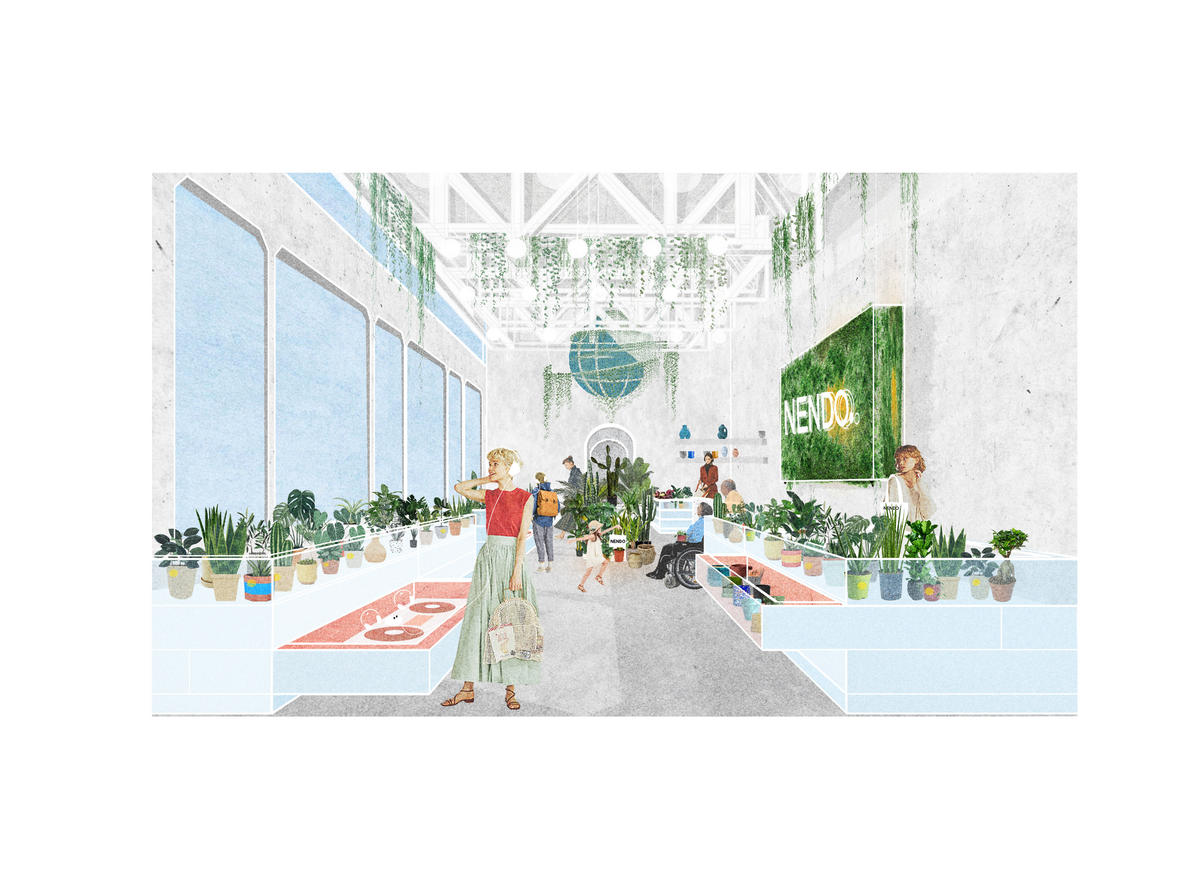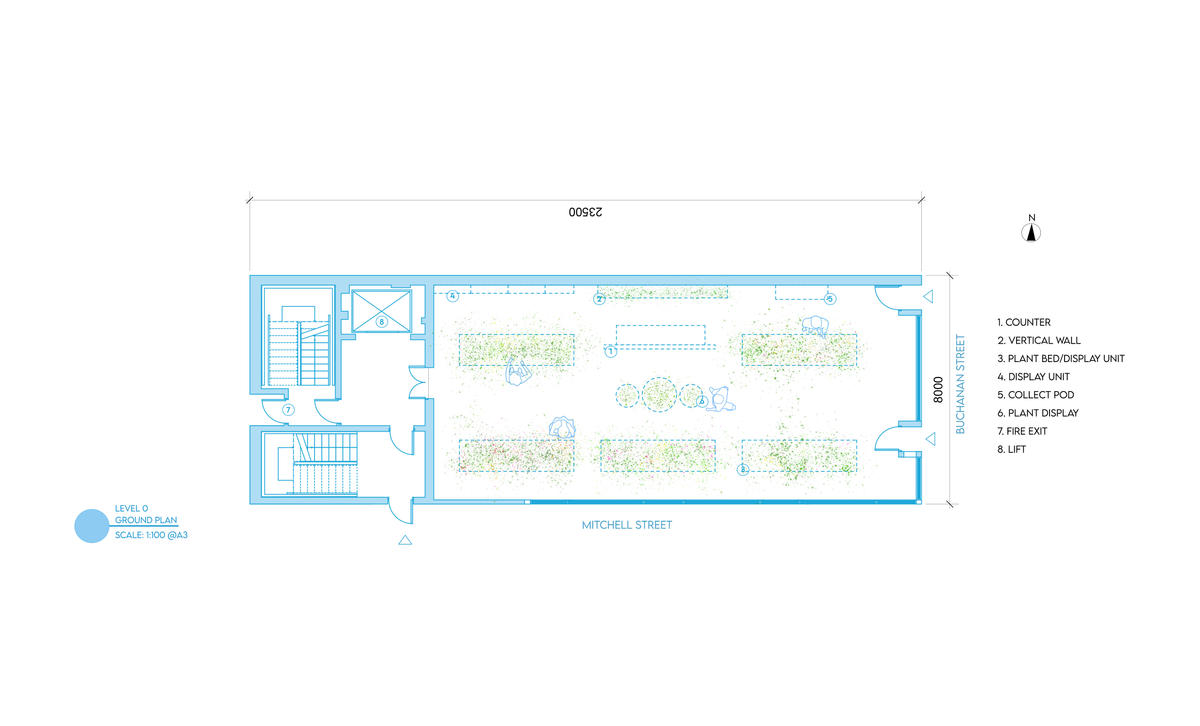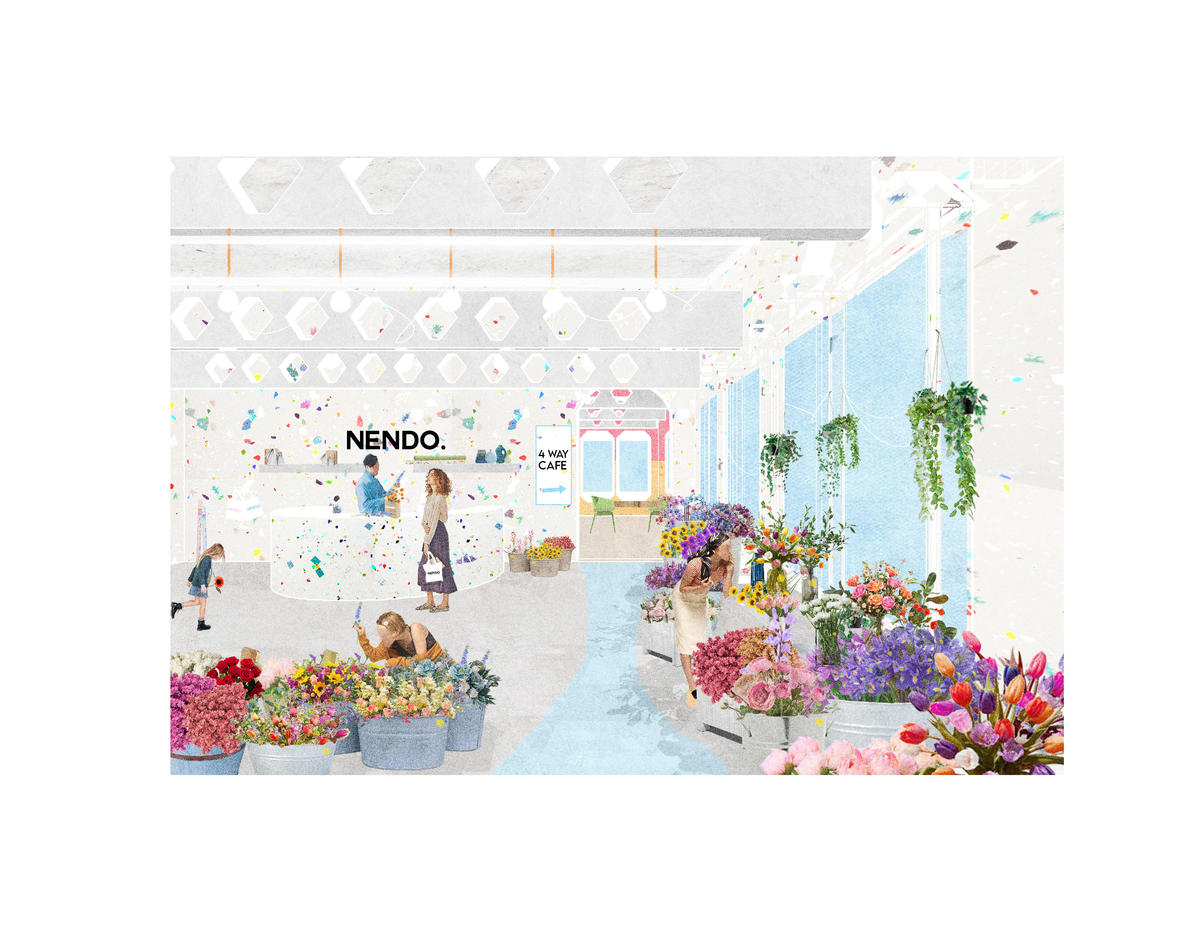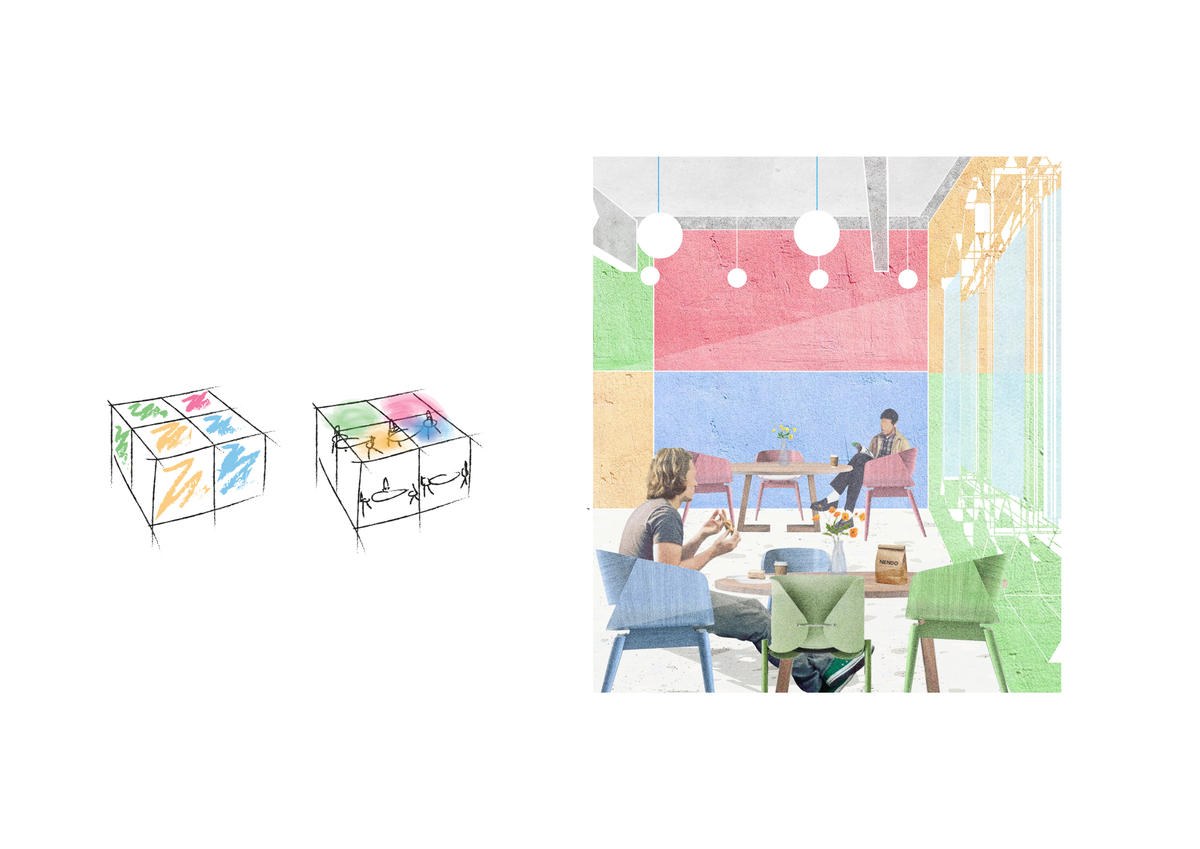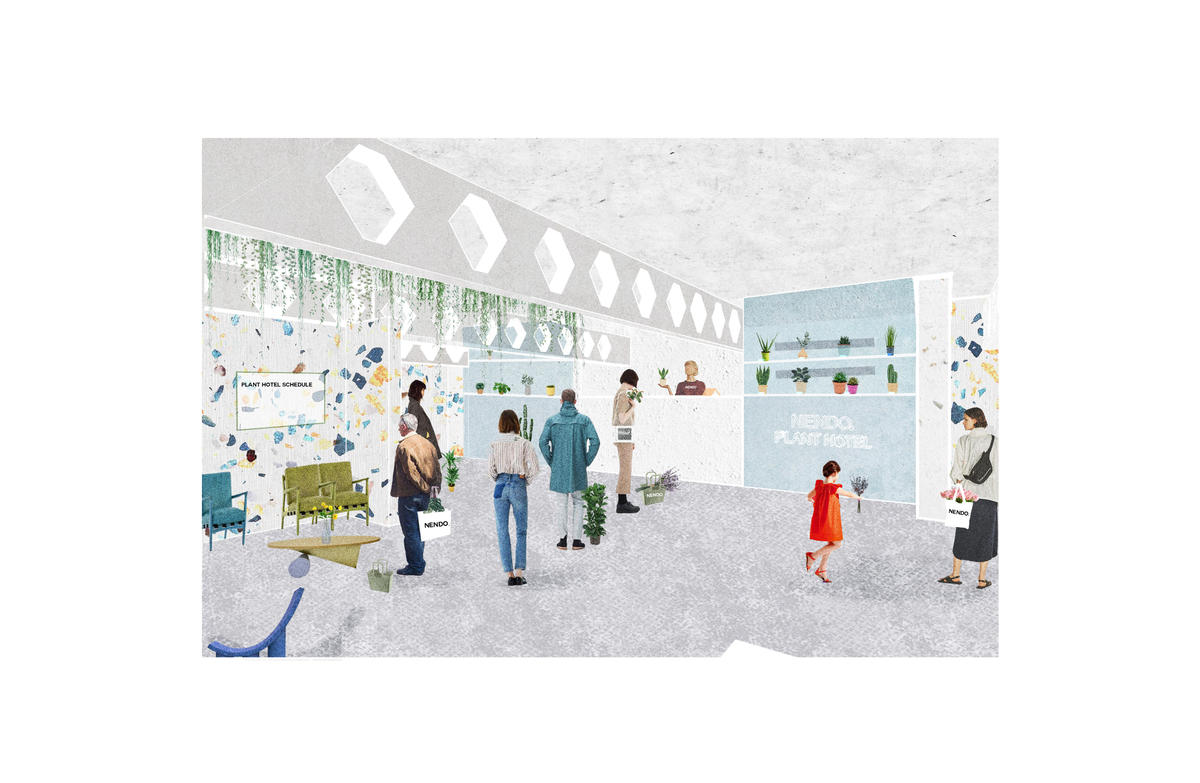 Nendo an indoor vegetation and flower retail space that is influenced by environmental consciousness, ethical concerns and sustainability. To form a positive transition between nature and consumer.
School/Level
Category
Year
Nendo, located on 85 Buchanan Street is curated as a retail space centred around selling indoor home vegetation and flowers, its structured to be an environmentally conscious space, a system which has been highly influenced by its ethical concerns and sustainable attributes. With the method to reduce waste and in-force sustainability through consumer transactions in the most eco conscious way.

The space also habitats a small café, a multiuse level dedicated to workstations for workshop classes such as plant education, ceramicists, bouquet making etc. As well as a 'Hotel for Plant' service which allows consumers to leave their home plants for a minimum amount of time in the care of the store. Nendo holds strong ethical values that cares for its vegetation and consumers.
You may also be
interested in