Community + Wellbeing Center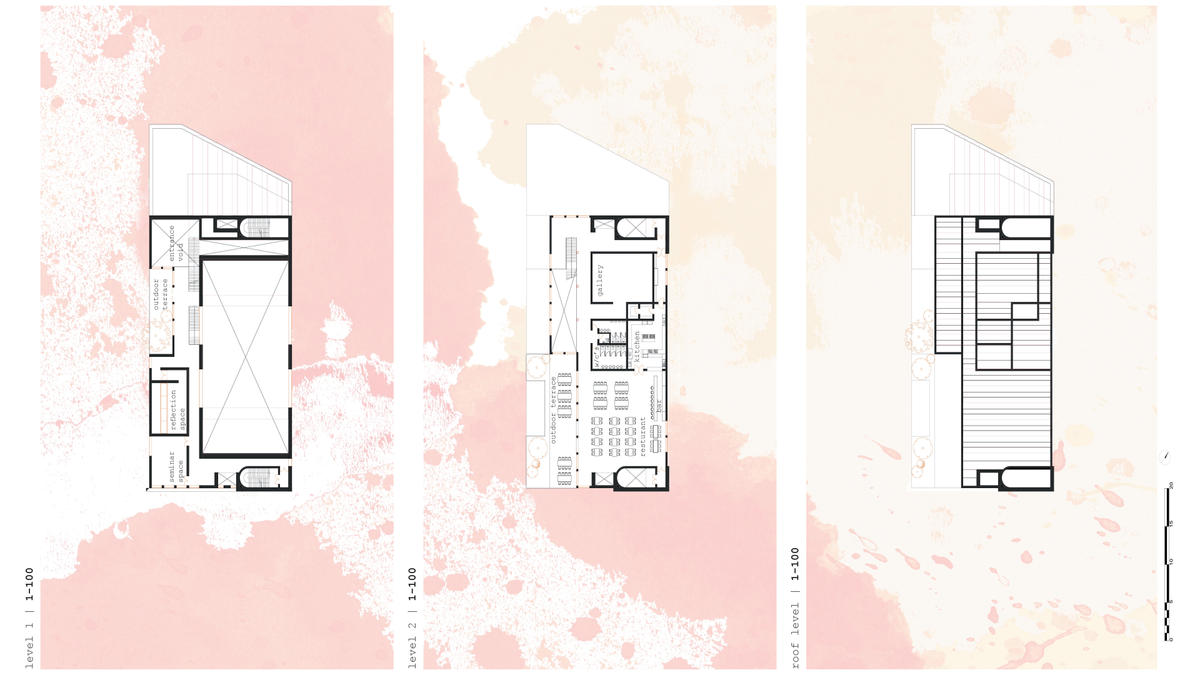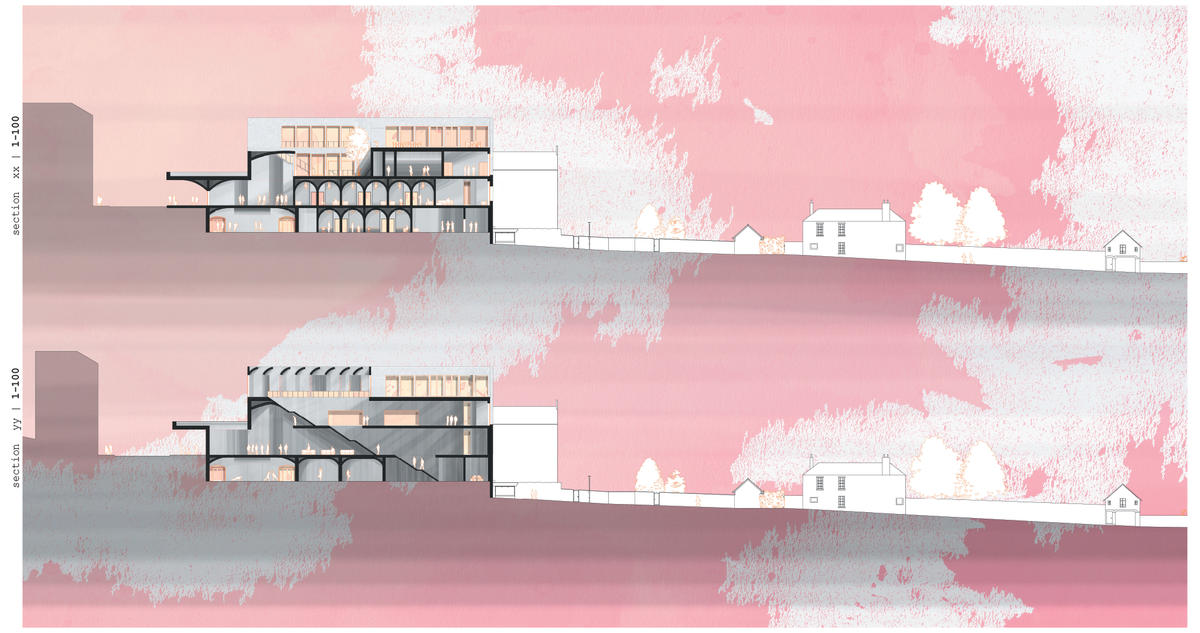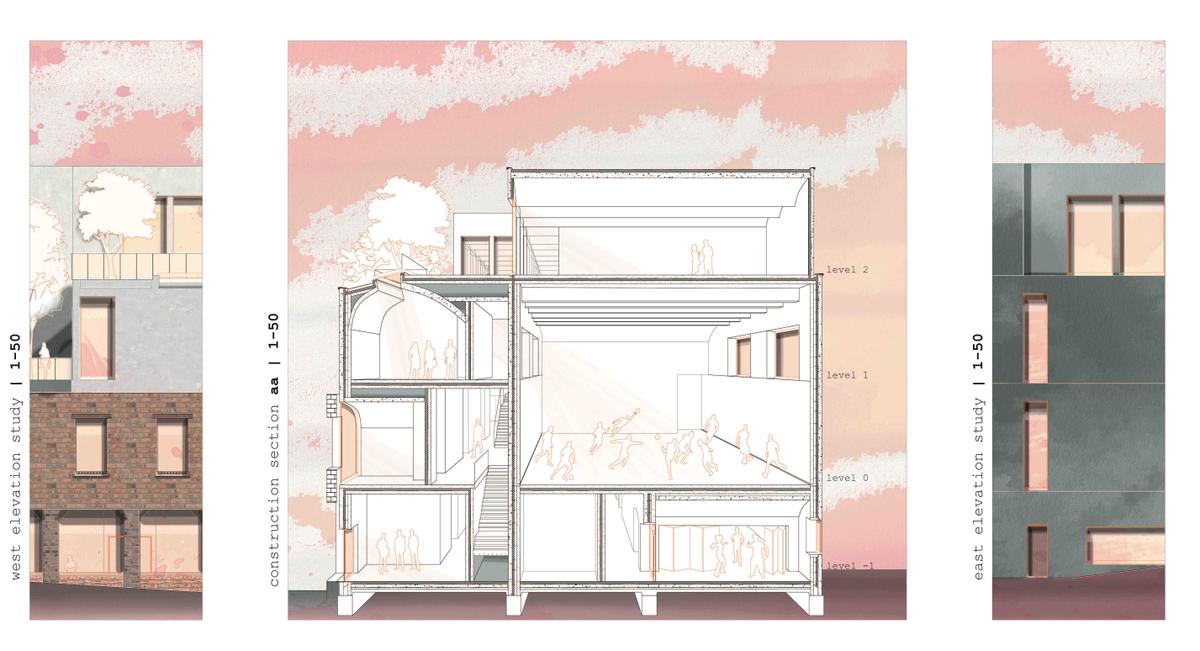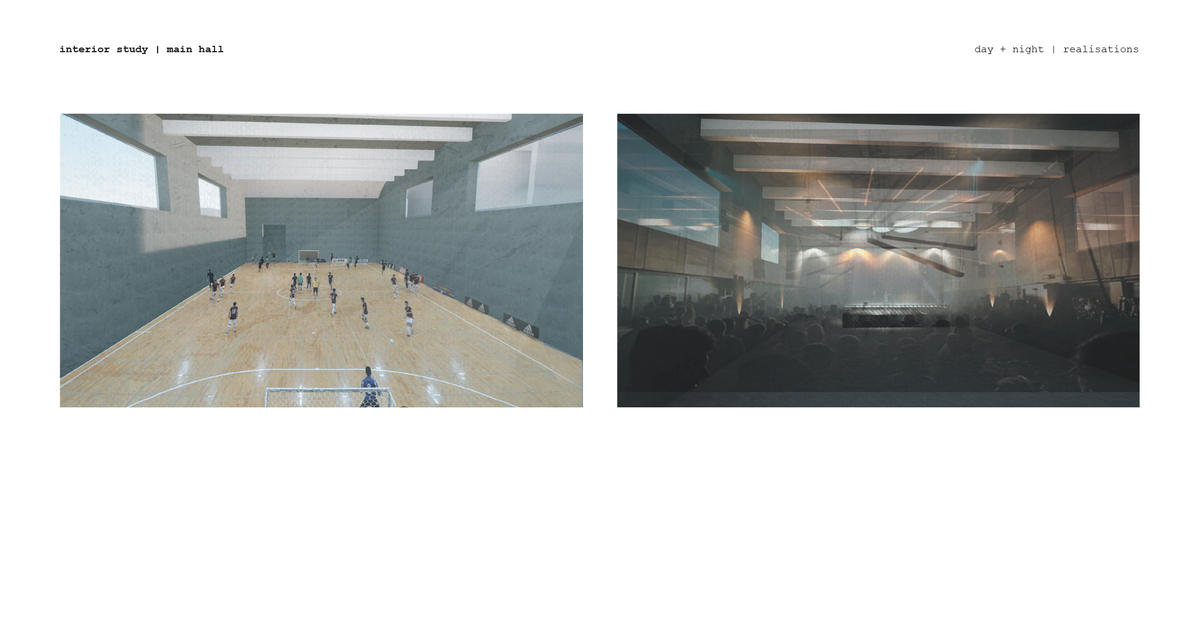 the project aim is to create a community hub within the local context that encourages use throughout all times of the day, being flexible in its usage and with the facilities it offers the occupants.
School/Level
Category
Year
Perth Road, Dundee and its surrounding area has always featured a vibrant cultural and social scene. Frequented by the local residents, university students and from visitors travelling from afar. as an up and coming creative and dynamic city the opportunity is there to further enrich that experience, with a focus on strength and wellness.

Taking the sites strong material texture and unique contextual features of the existing building, and integrating a new intention supporting that rich fabric. The new facility will support wellness and community engagement, complemented by offering a range of activities, in flexible sound-proofed, breathable spaces, essential for the well-being of those in use. Replacing the old and changing it for the future.

Intended to act as a focal point for the local residents and wider community, the spaces on offer are designed with flexibility and ease of use in mind. With quality and richness in the textures, the spaces are intended to be entirely flexible and entice the public to frequent the building, at all time throughout the day.