Roseangle Community Church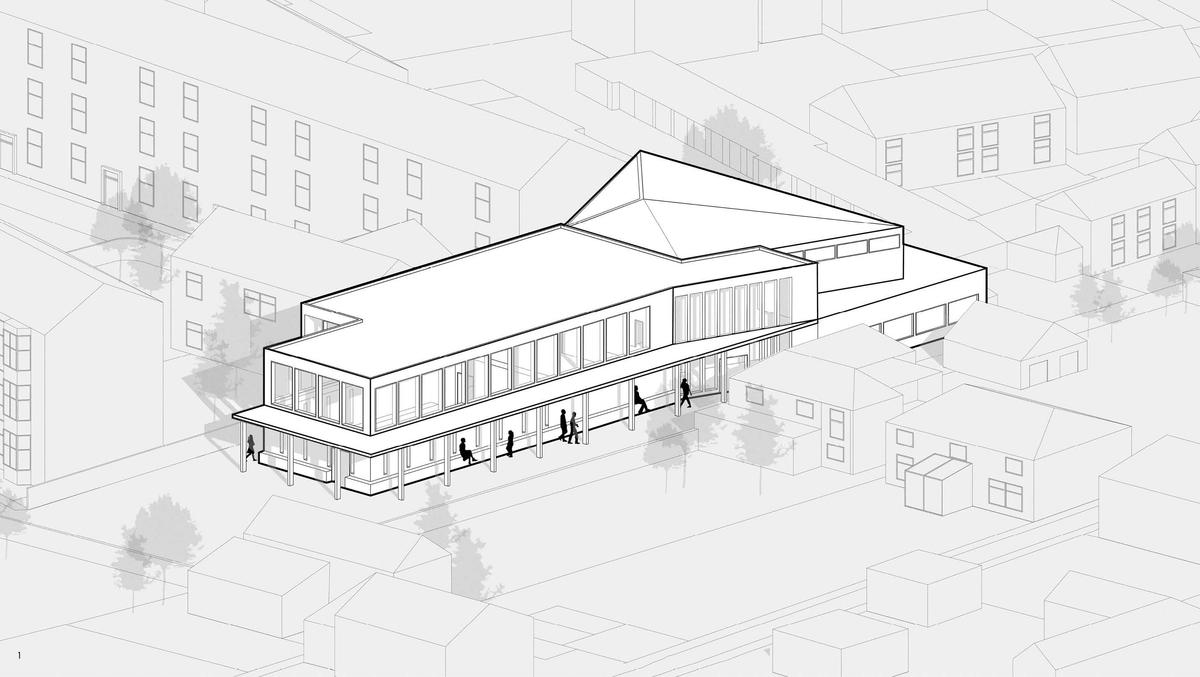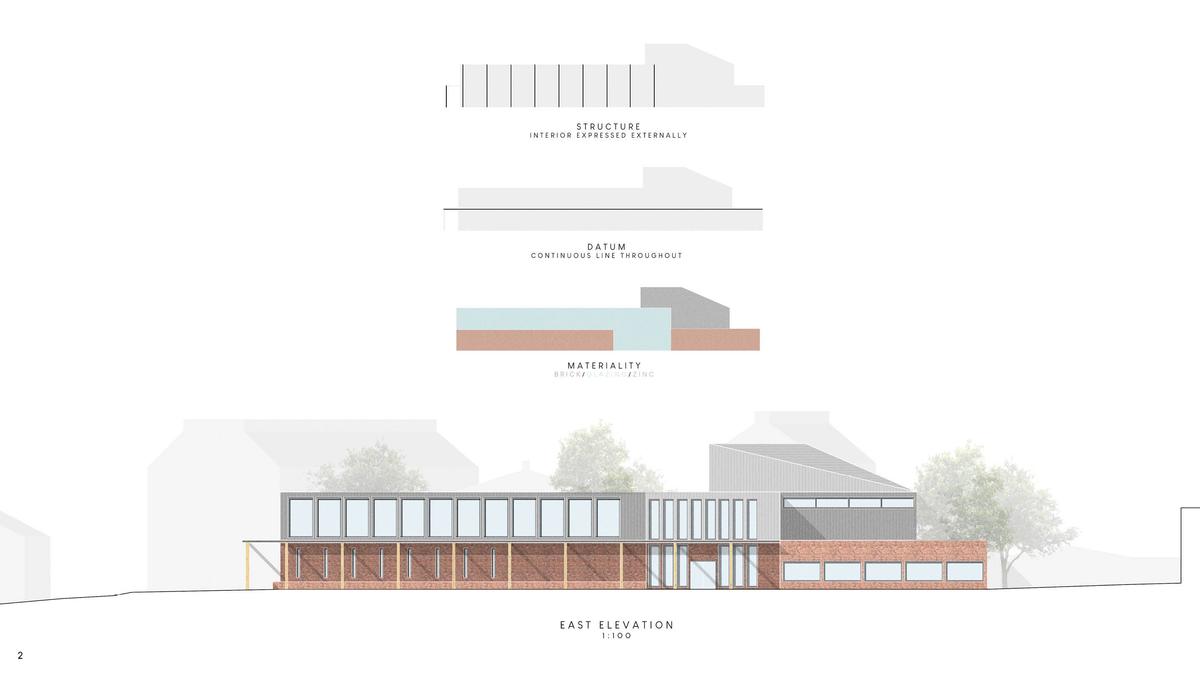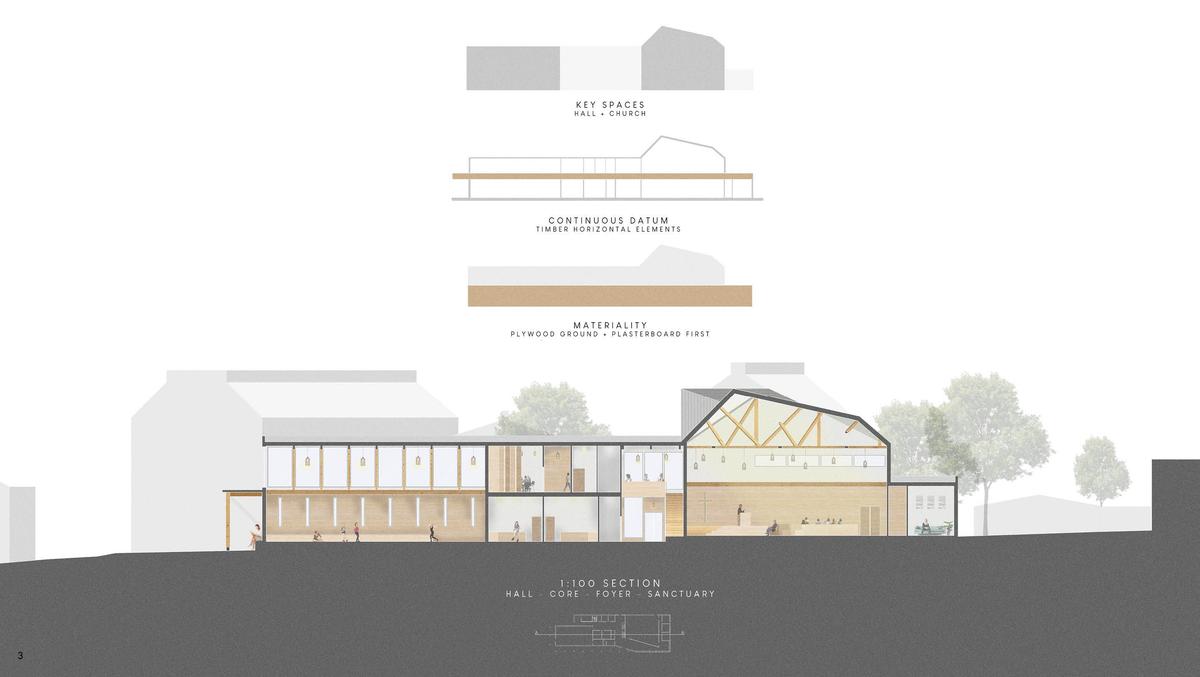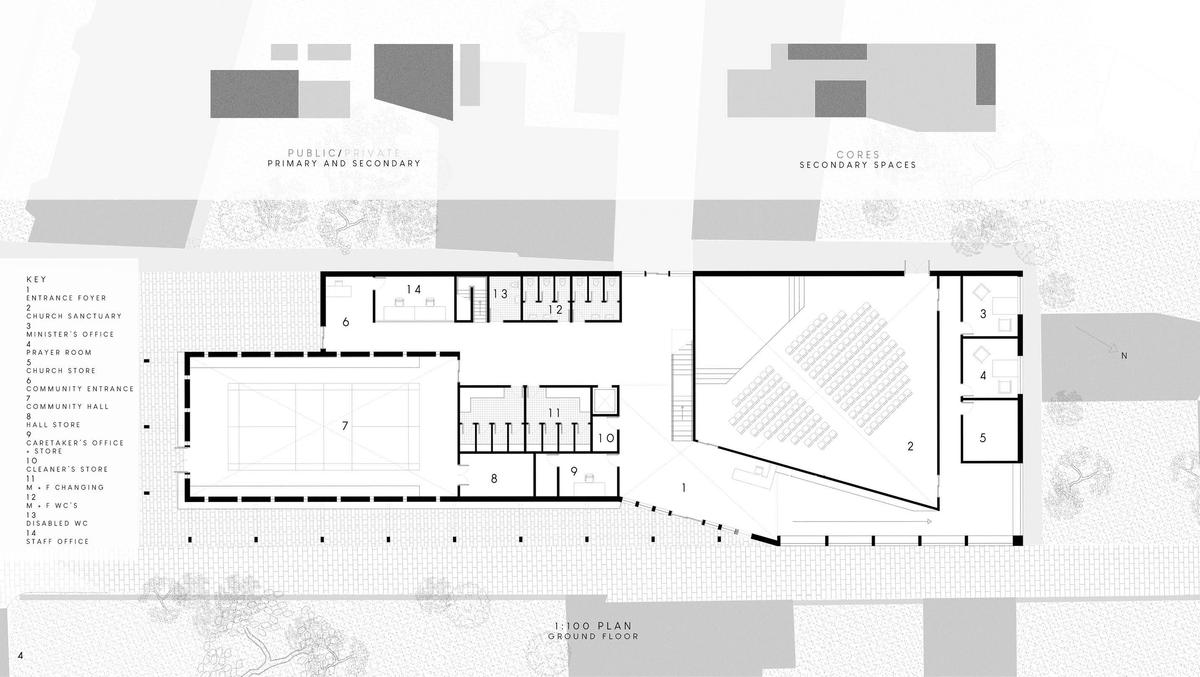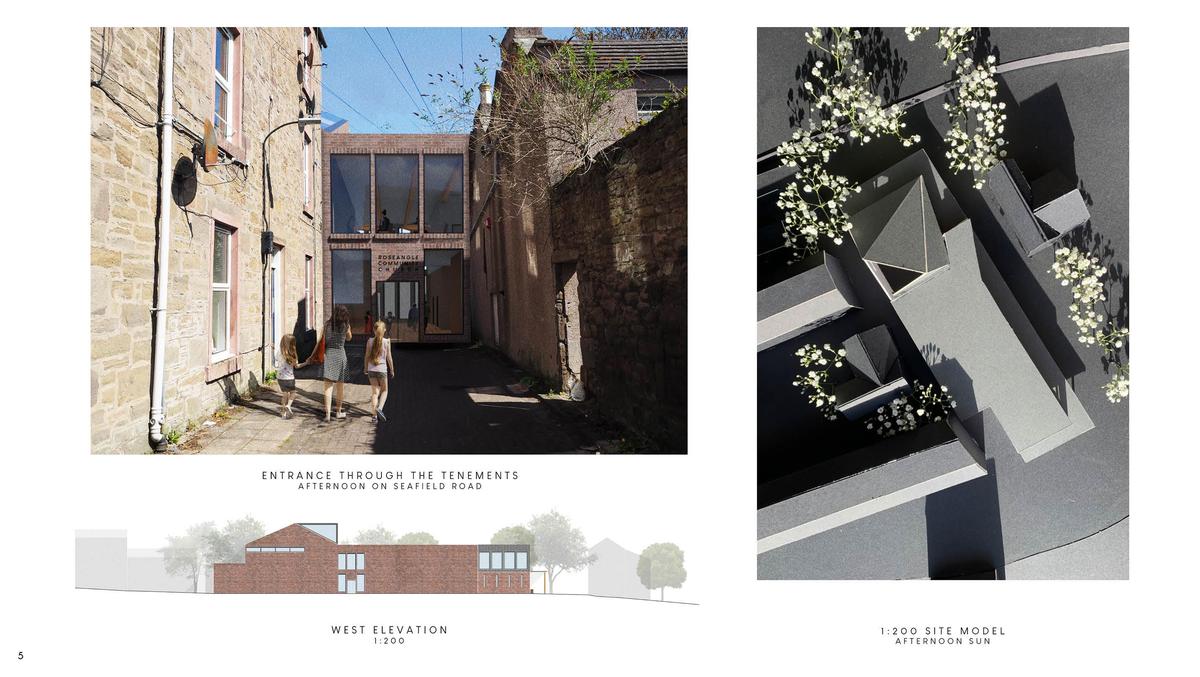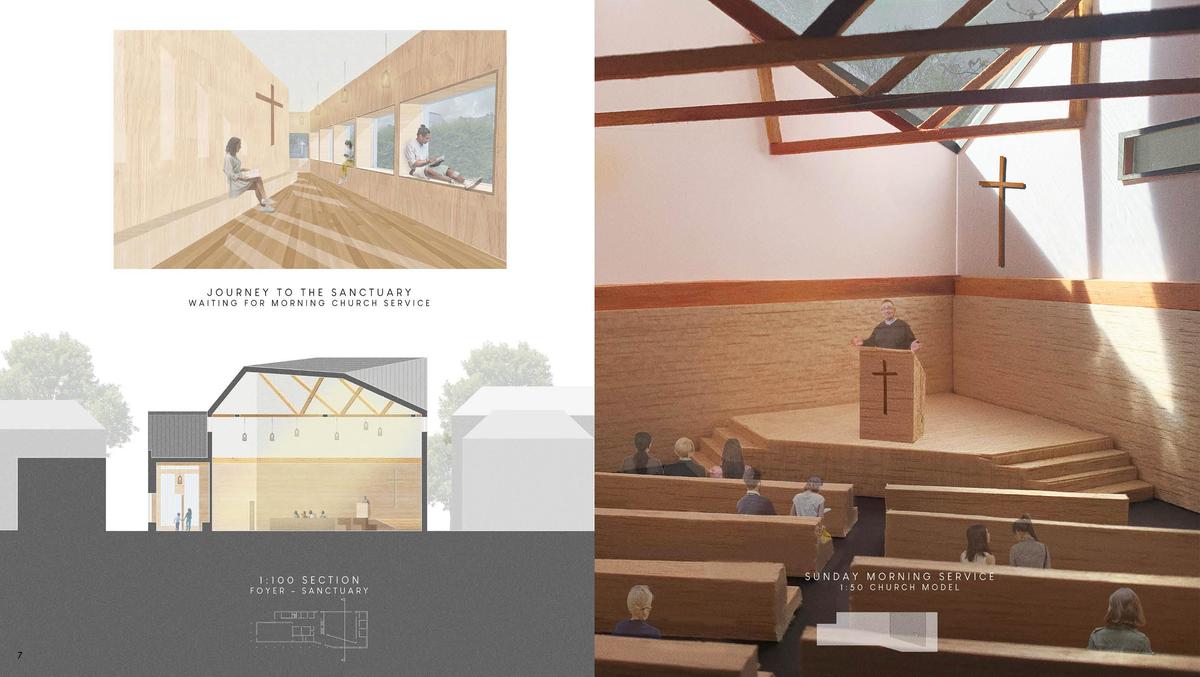 Faith brings communities together. The intention of this project was to create a multi-generational hub to be used by all, nestled into the residential Roseangle area of Dundee.
School/Level
Category
Year
In this ever-changing world, versatile spaces are welcomed. Multi-functional places to worship, communicate, play, learn are encouraged in order to ensure buildings are continuously used and enjoyed. Traditionally, churches lay silent until the swelling of a Sunday service. Why design a beautiful space for it to be used one day a week?

With two primary functions - the church sanctuary and the community hall - this project focuses on the interconnection between these versatile spaces and their various users.

Located at the base of a narrow, cobbled lane – the church is found within an intimate area which feels safe, quiet, sheltered. The feeling of a change in scale is brought to our attention upon entering the space, where the uniformed timber structure is broken to showcase the high, dramatic, contrasting church roof. Creating an obvious heart to the building.

Roseangle community church encourages interaction, conversation, friendship. A free, liberated space which can be adapted to suit each individual's need. Easily accessed and connected with the surrounding main streets, the proposal blends into the existing topography remaining respectful and homely while obtaining drama, awe, excitement.