A community and ITS waste. Waste as a tool for cultural enhancement, social inclusion and urban regeneration.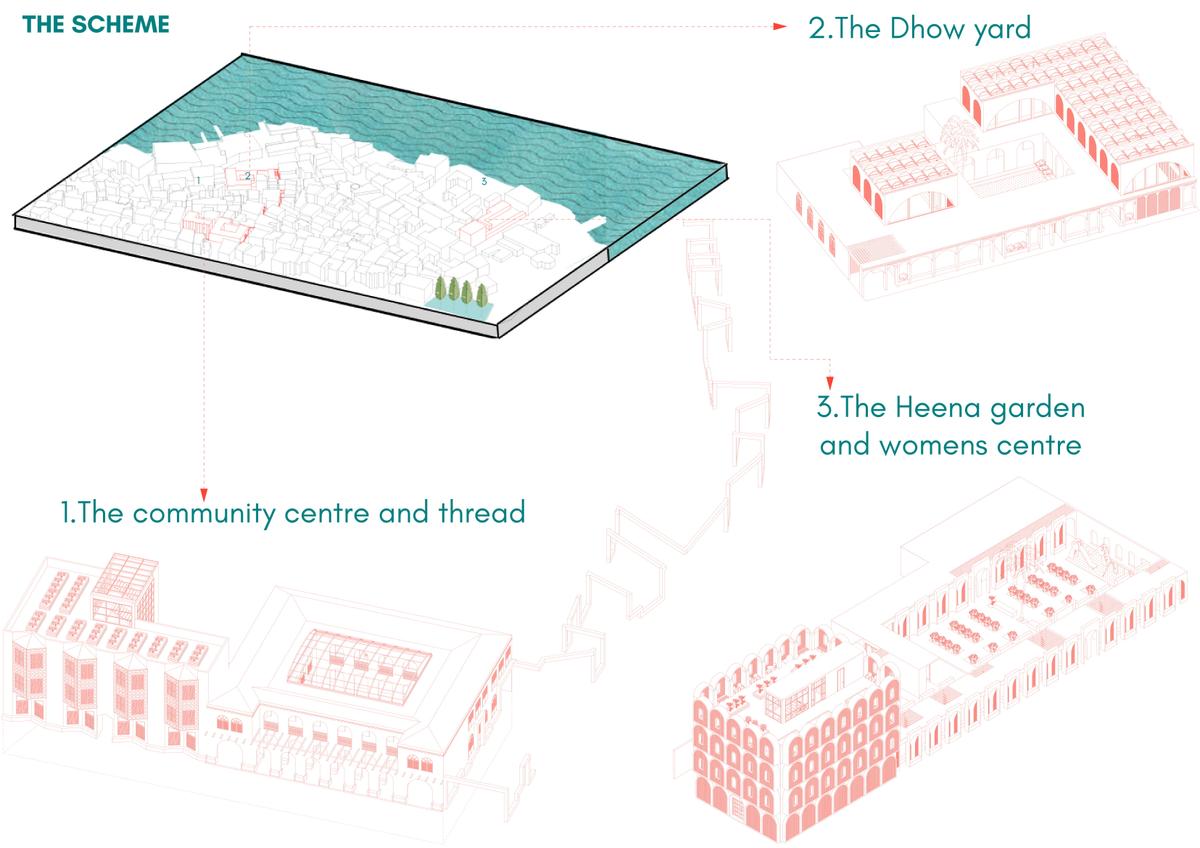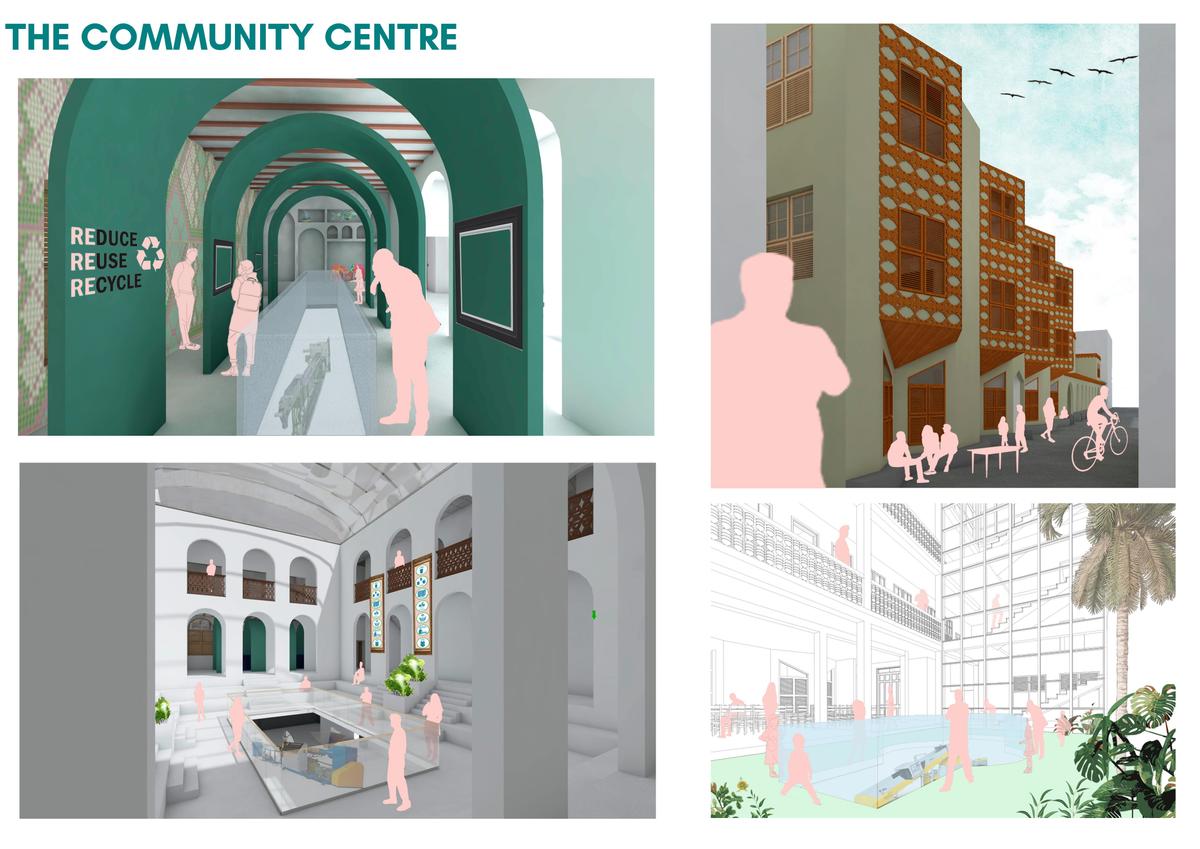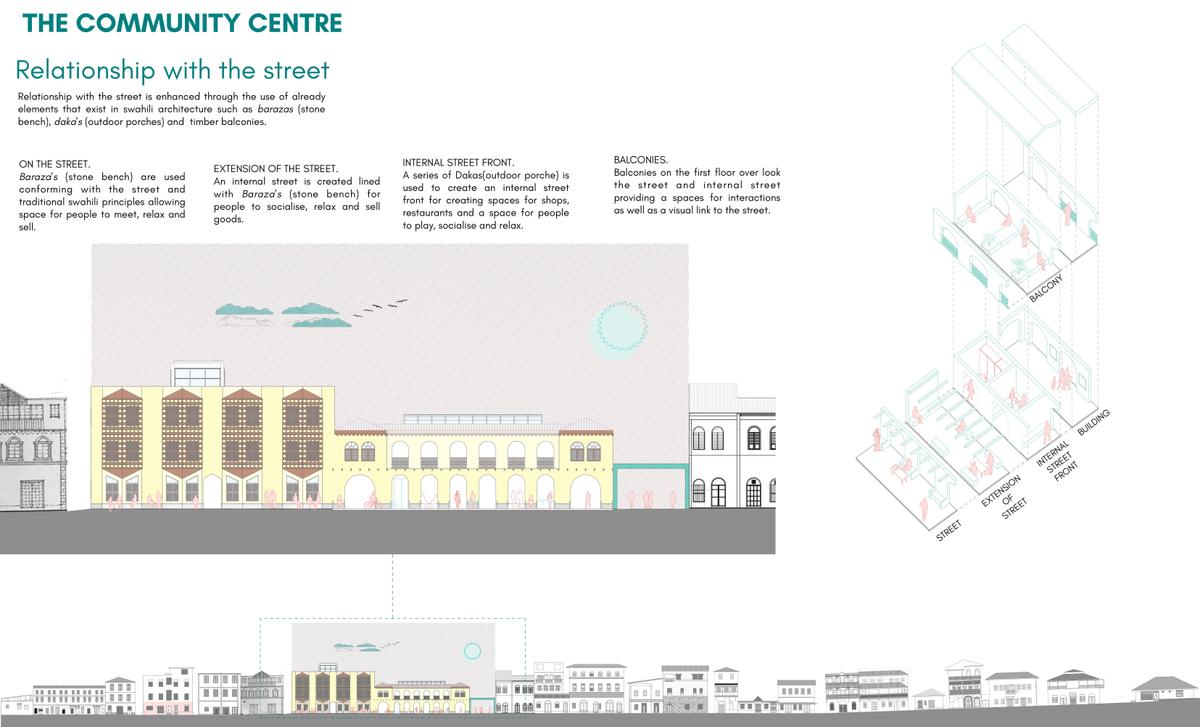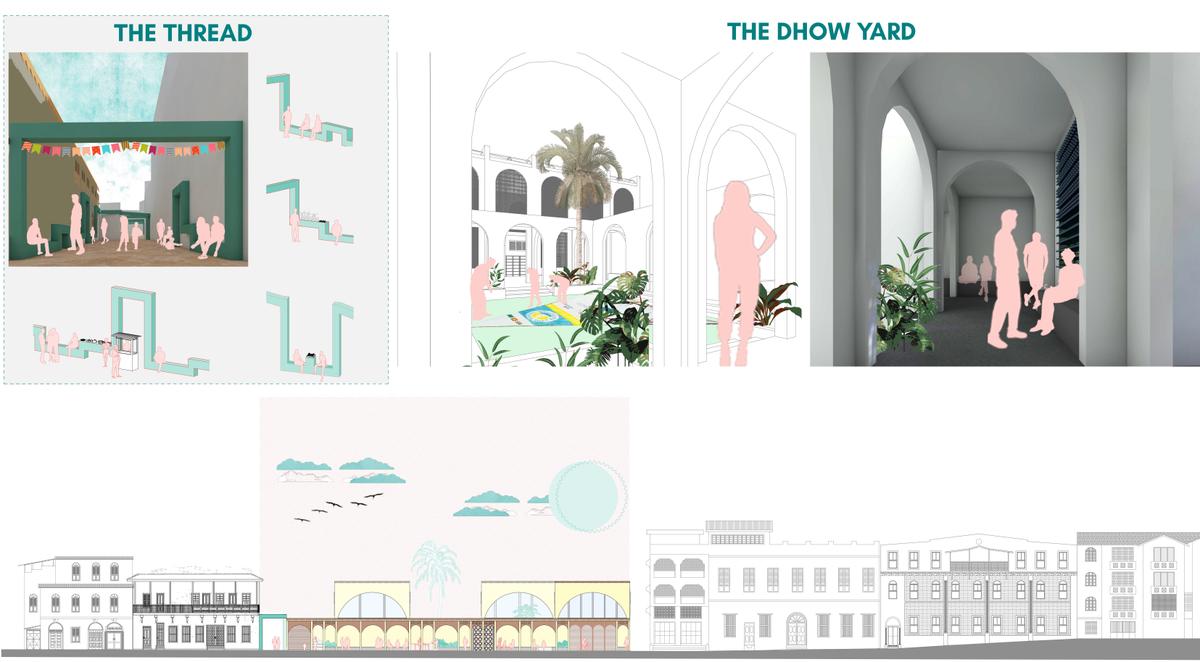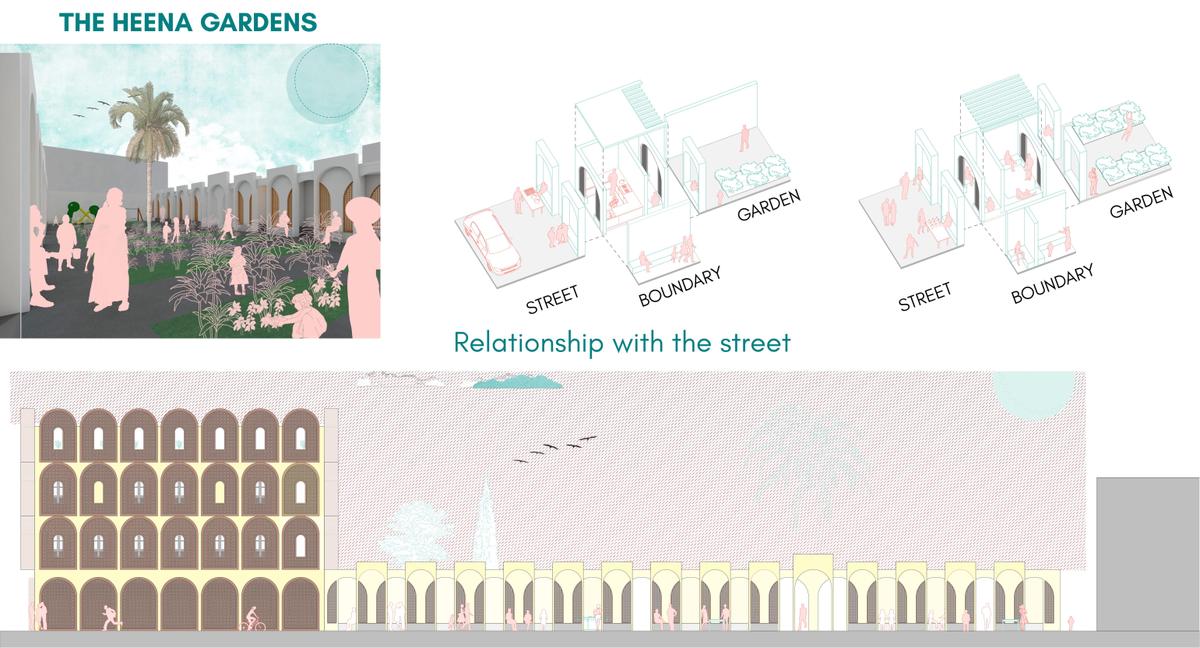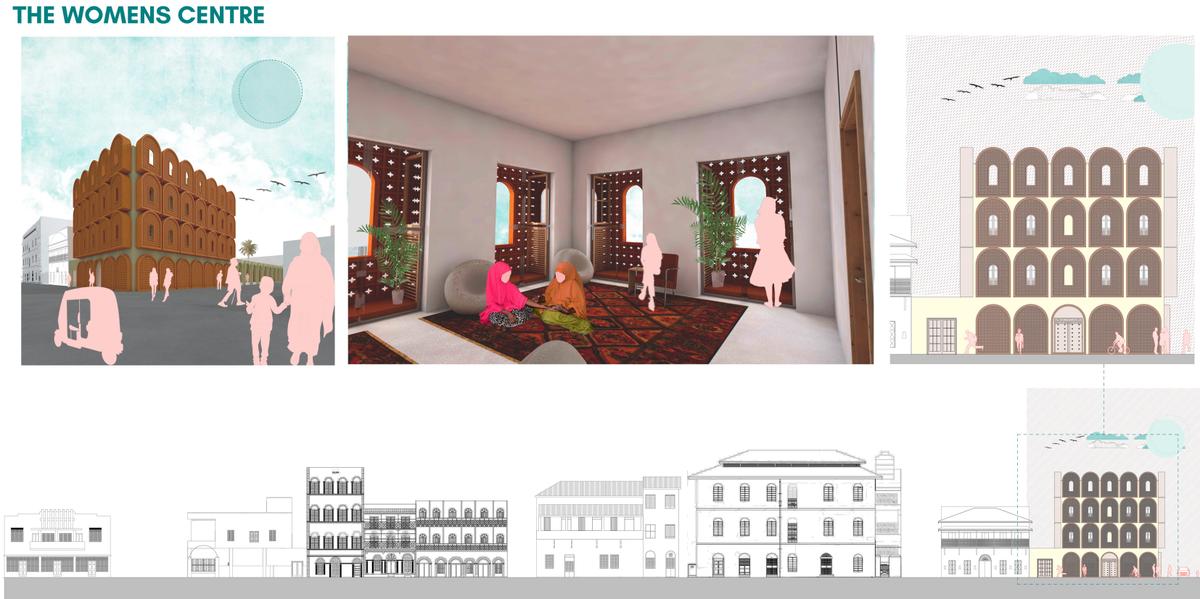 The project is based in the conservation area of old town Mombasa(Kenya) and is a scheme that shows how waste and waste management facilities can be utilised and integrated within a conservation area.
School/Level
Category
Year
The hub of the scheme is a community centre with a waste management facility, school, cultural centre and roof top garden. Waste is recycled into compost, generate electricity and raw materials used to produce traditional Swahili crafts.
The process is meant to be transparent with different points having direct visual connection to the recycling below. Objects such a bottles tops are used in construction and users get to learn about recycling and see products created within the scheme.
Swahili design principles are respected in the facade design with elements such as protruding balconies, baraza(stone benches) and dakas (outdoor porches) re-imagined to create more meaningful spaces.
Relationship with the street maintained using barazas, internal street, and series of dakas for commerce, relaxation and interaction.
The connection between the hub and the dhow making yard is enhanced using a 'thread' that provides spaces for the already present street activities to take place.
In the dhow yard, recycled plastic from the hub is used to make plastic dhows while also providing spaces for the locals.
The henna garden is a much needed green space and utilises the compost from the recycling centre to grow heena, a natural dye used by the locals.
The women's centre processes harvested henna while also providing spaces for women to relax, socialise and educate themselves.Its facade is lined with a modern interpretation of traditional swahili screened balconies to enhance the privacy .