Greek Revival - a place for rainy days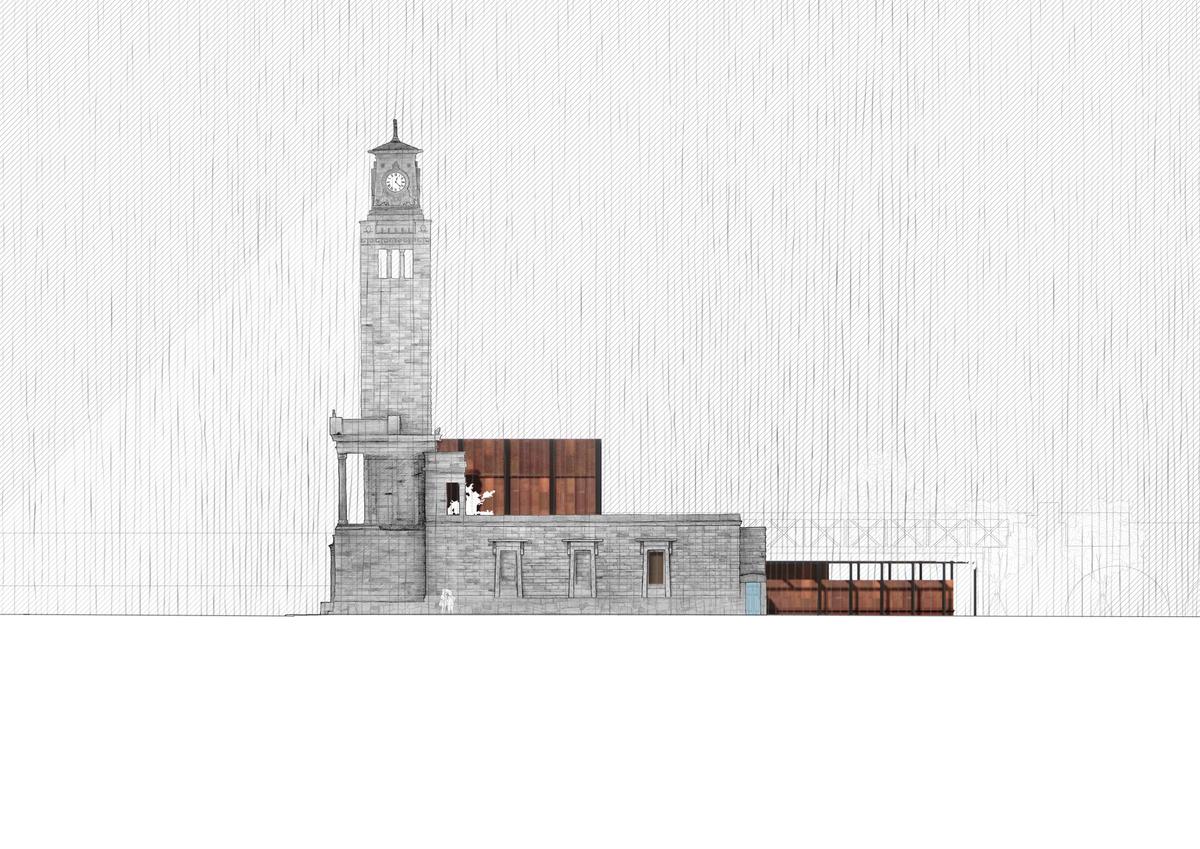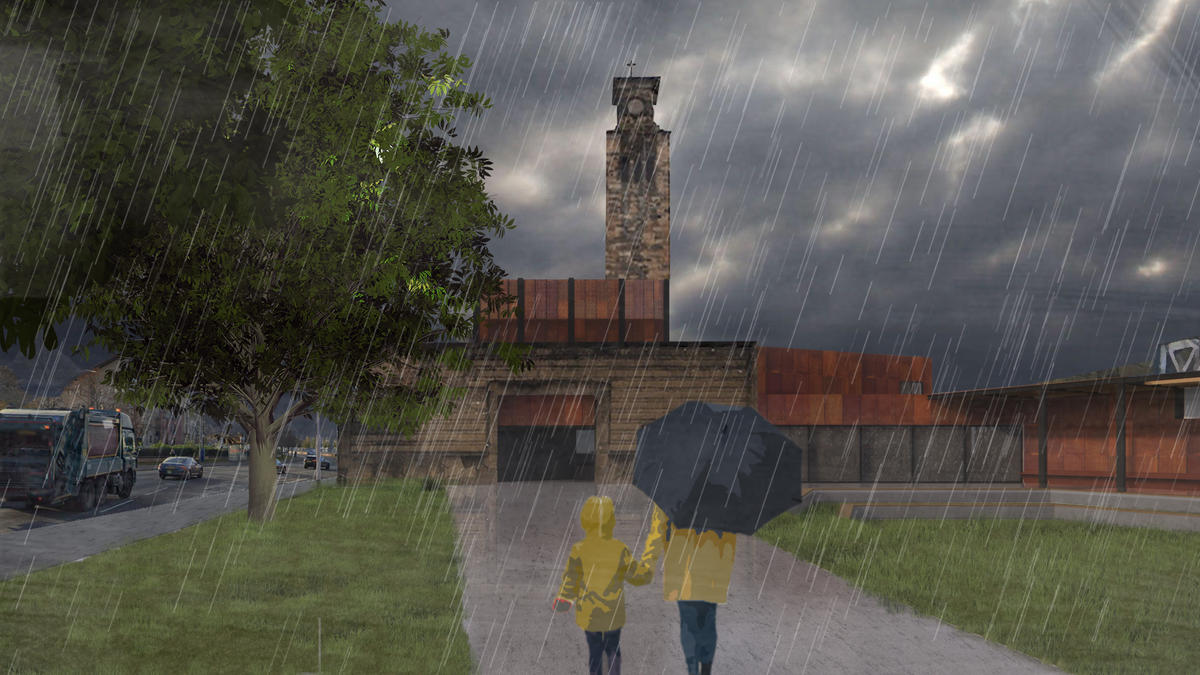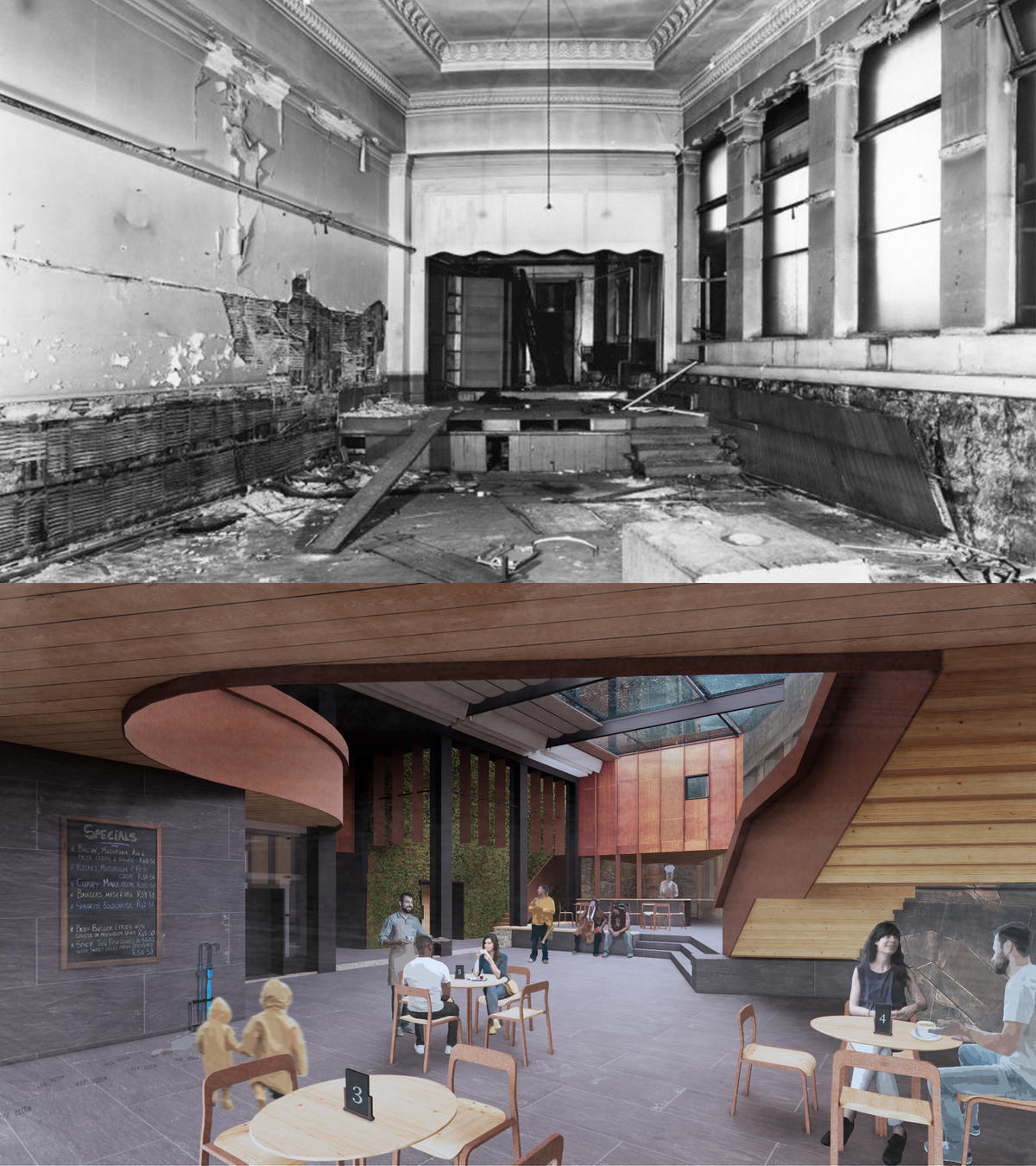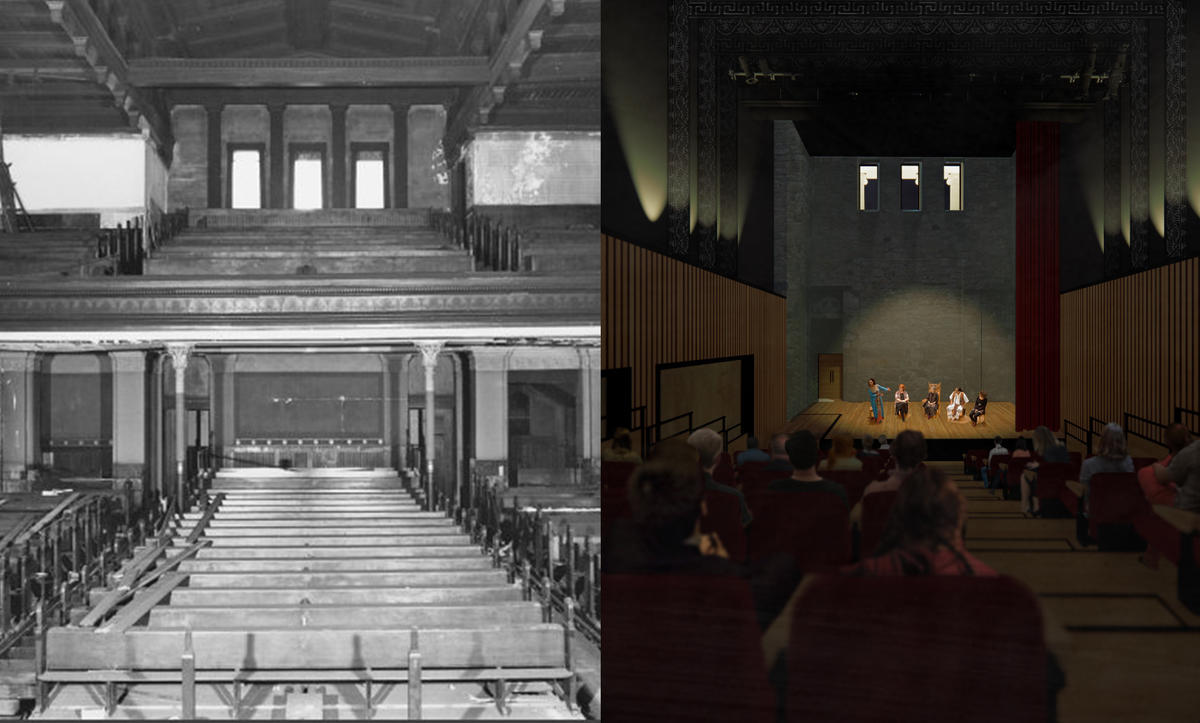 Formerly the Caledonia Road church, a place for rainy days seeks to reconnect the fragmented community of the Gorbals to share stories and experiences from all cultures and backgrounds.
School/Level
Category
Year
Storytelling is an activity which has been practised by all generations and cultures, it allows us to learn from one another and break down the cultural and social differences that often lead to intolerance within communities. Scotland is no stranger to storytelling and having a second centre for Storytelling in Scotland's largest city helps to solidify it's recognition of storytelling as an important tradition that should be cherished and protected for future generations.

Unfortunately classified as 'at risk', Thomson's Grade A listed Caledonia Road church is the perfect site for this new project. By injecting life back into the ruinous site, the work of Thomson will be appreciated and enjoyed anew. The new centre should respond to Thomson's characteristic style with a subtlety and respect that seeks not to overshadow the former church but to highlight its architectural significance.

By repurposing the adjacent disused railway as a new "culture route", a physical link is established between multiple creative centres across the city, leading to a stronger connection between the Gorbals and the city centre.