Shelf Life: A shared library of domesticity towards a circular economy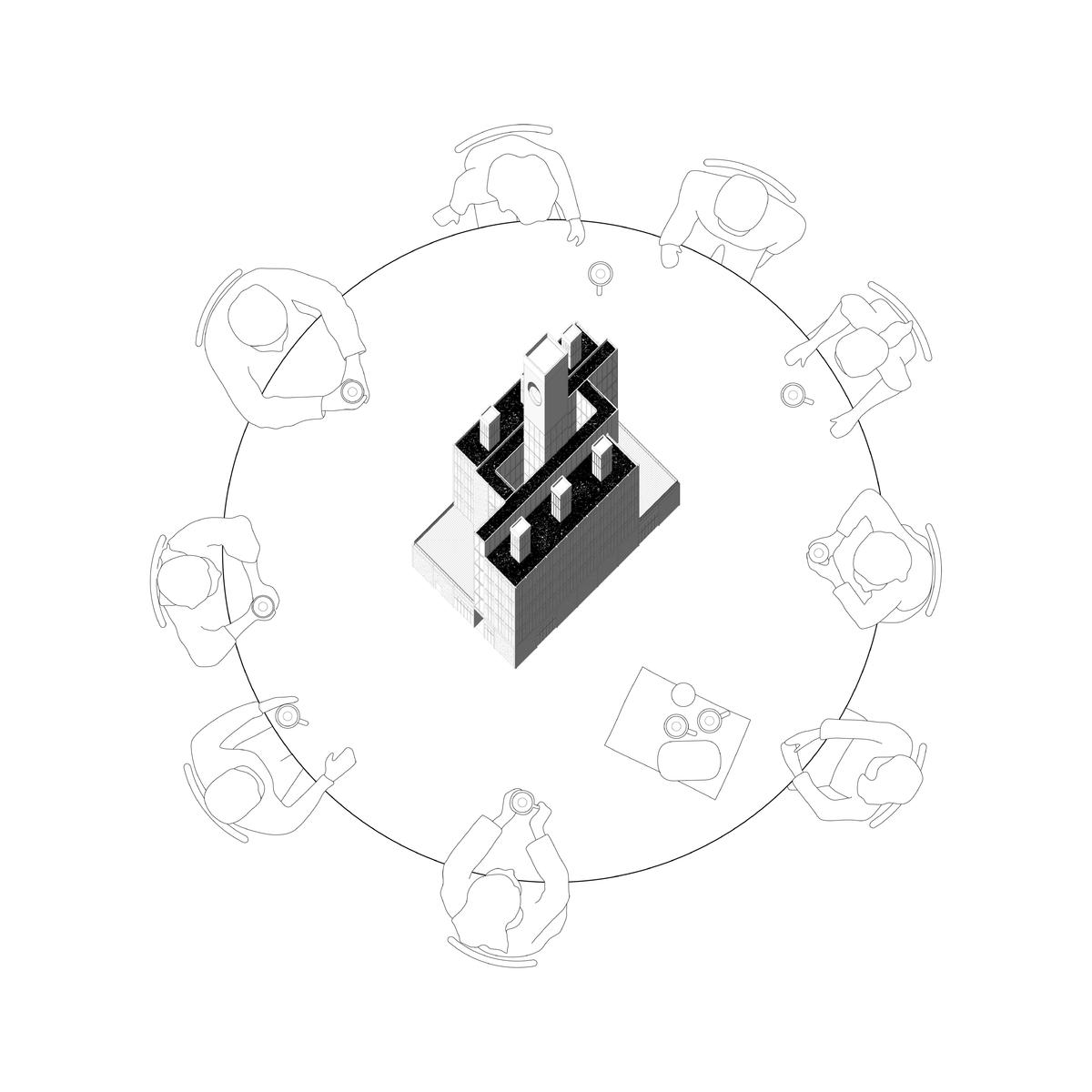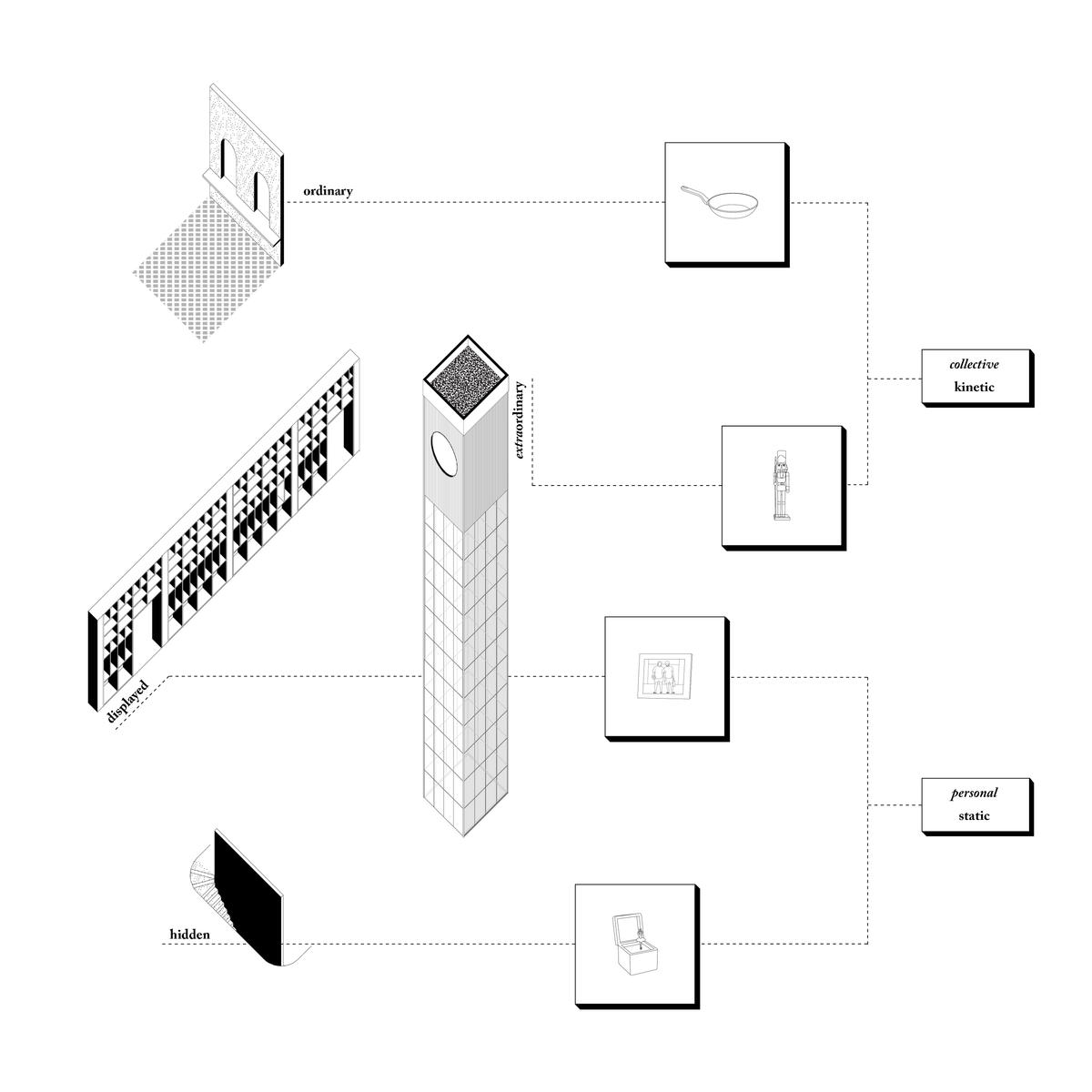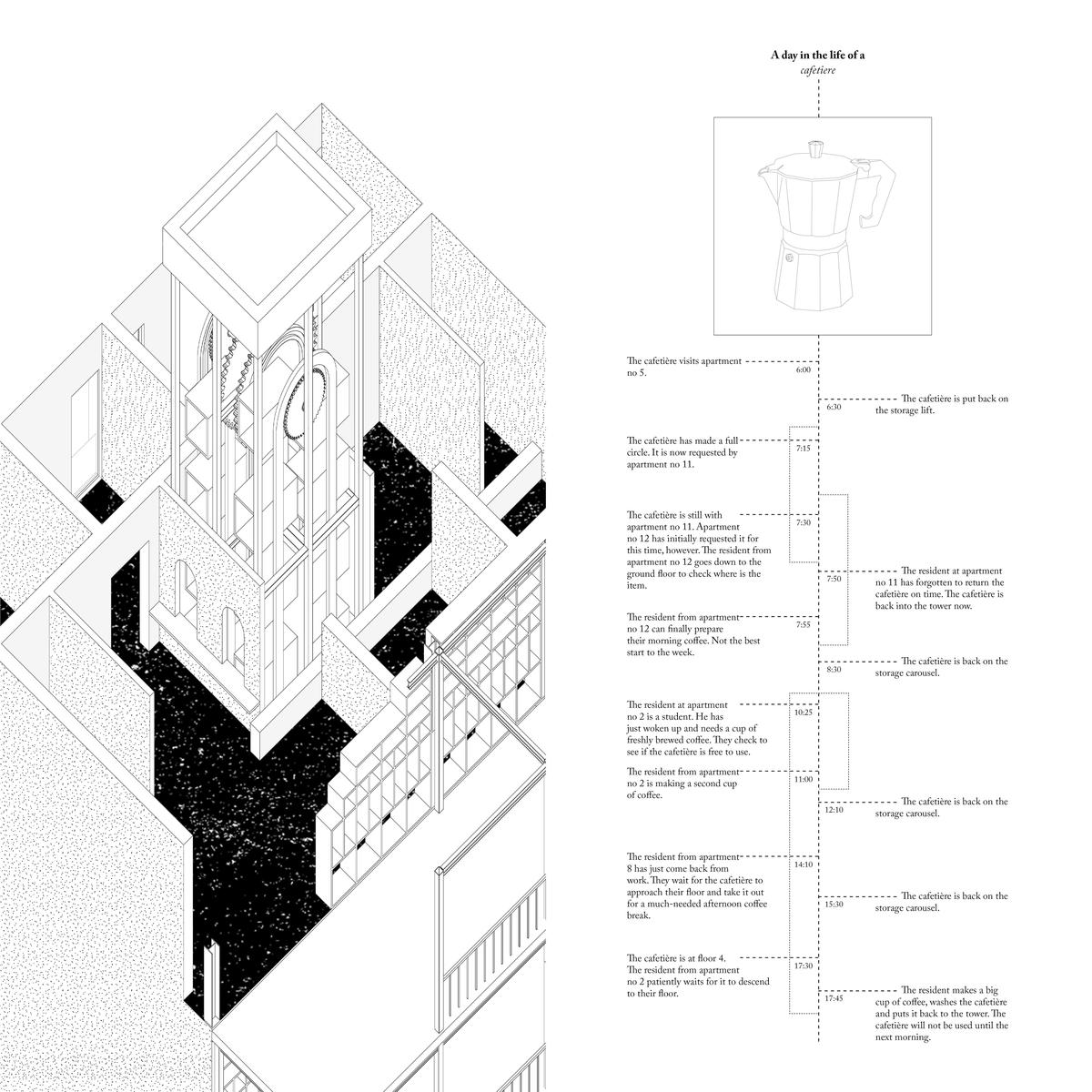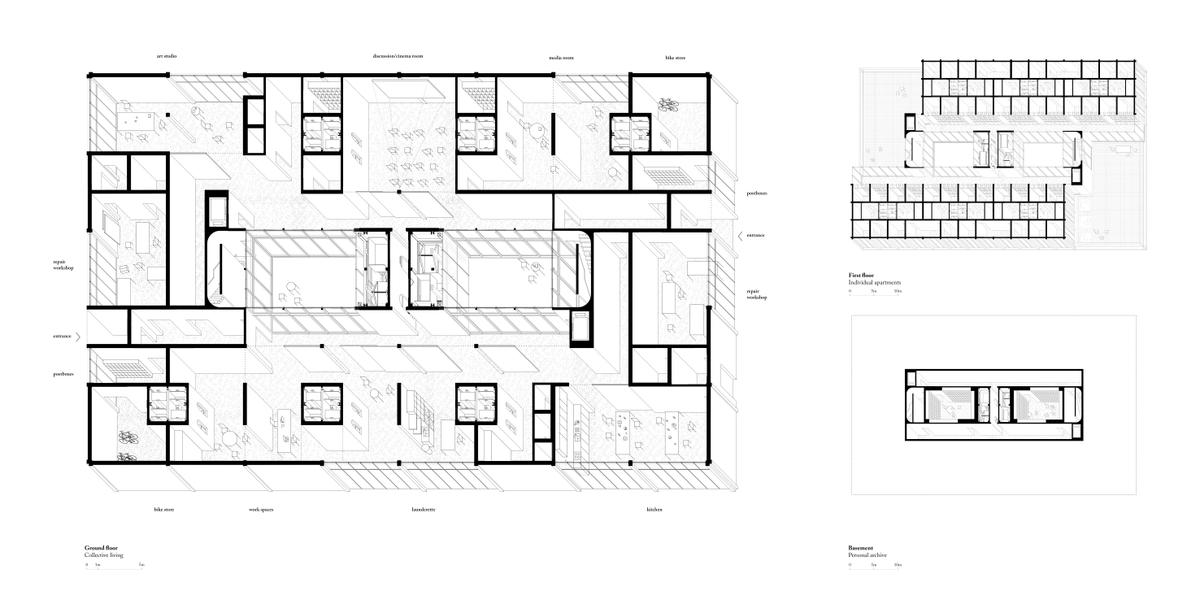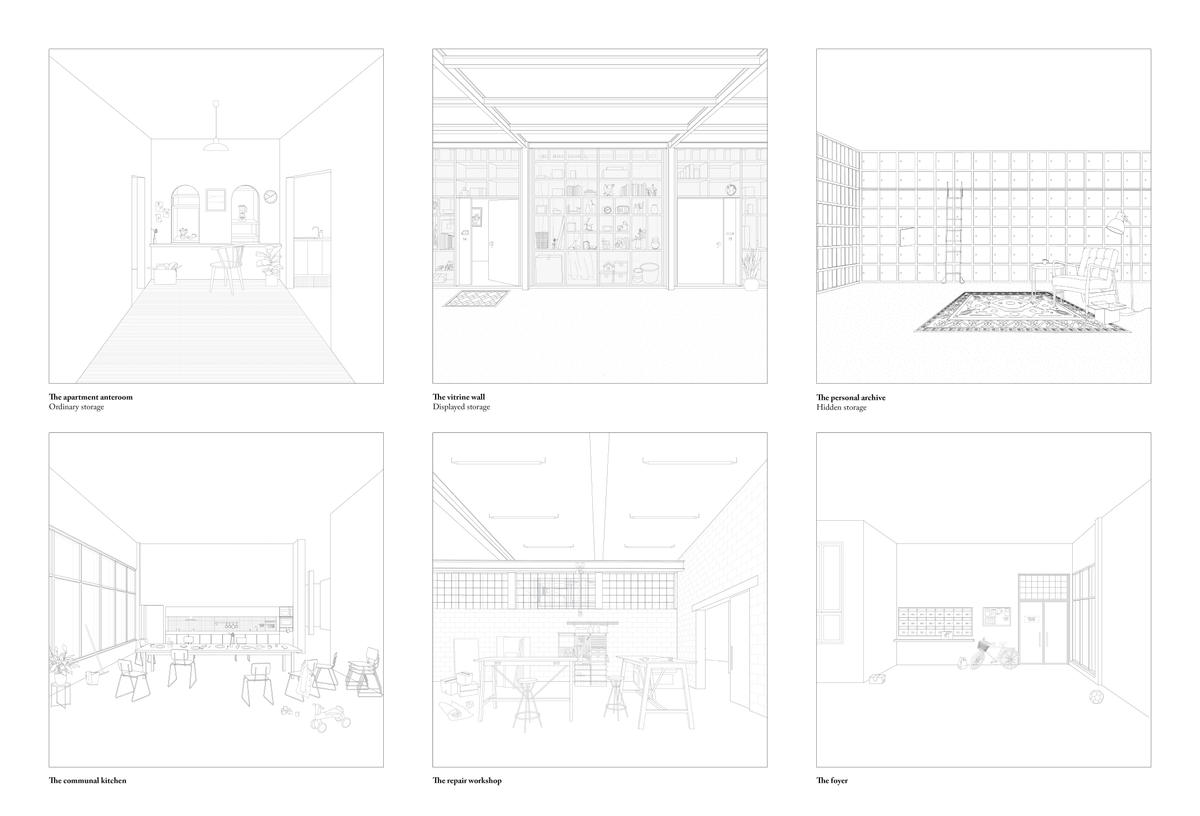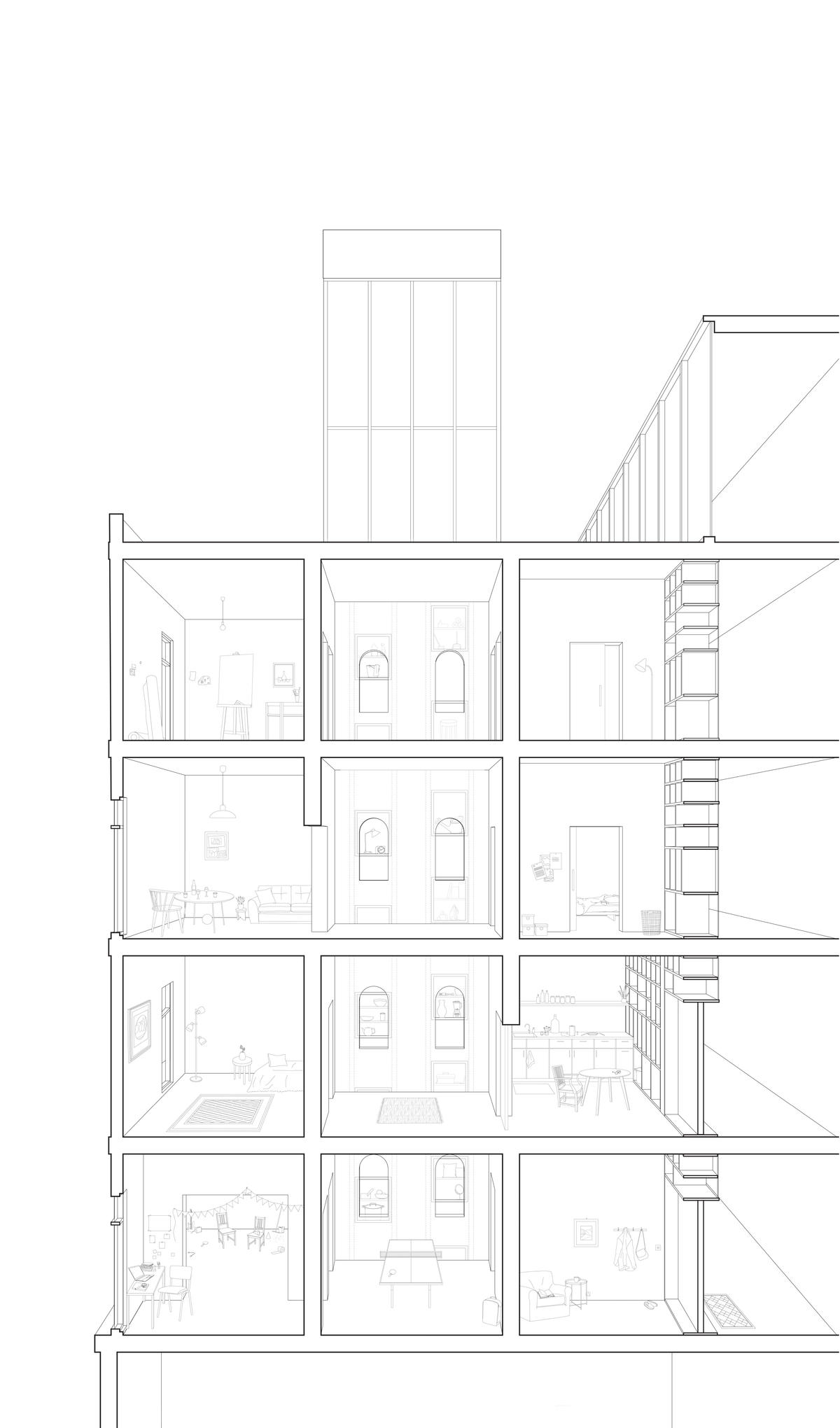 Shelf Life addresses the contemporary culture of consumption and household clutter through an investigation of the domestic store, proposing a housing scheme with a shared library of possessions.
School/Level
Category
Year
The investigations of the project revealed the dual character of domestic storage – decorative and cluttered; banal and ritual; ordinary and extraordinary. These oppositions have been used to define new conditions of storing, categorised into four acts: hidden, displayed, ordinary and extraordinary. The four types and their hierarchy have been spatially reflected in the planning the building.

The act of storing is imagined as a ritual through the paced movement of a perpetual storage carousel, elevating the status of the ordinary domestic item to an artefact of everyday life. The rotating library of possessions creates a catalogue of domesticity for the residents to the building. Storage is transformed by the constant cycle of reuse into a collective experience.

The personal space is decluttered from the banal objects of everyday allowing for it to become a carefully curated environment – an exhibition of the dweller. The project creates a fictional narrative, imagining a new way of living with storage at the centre of domestic life.