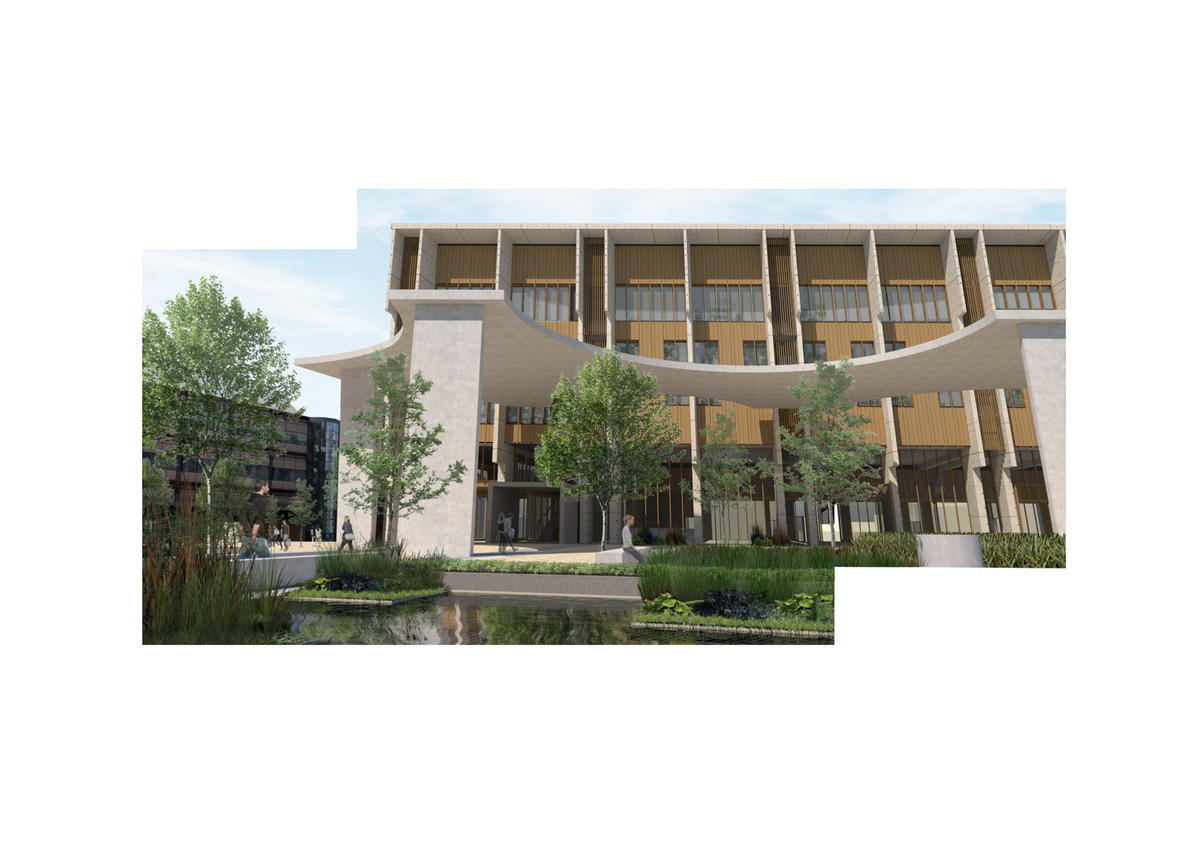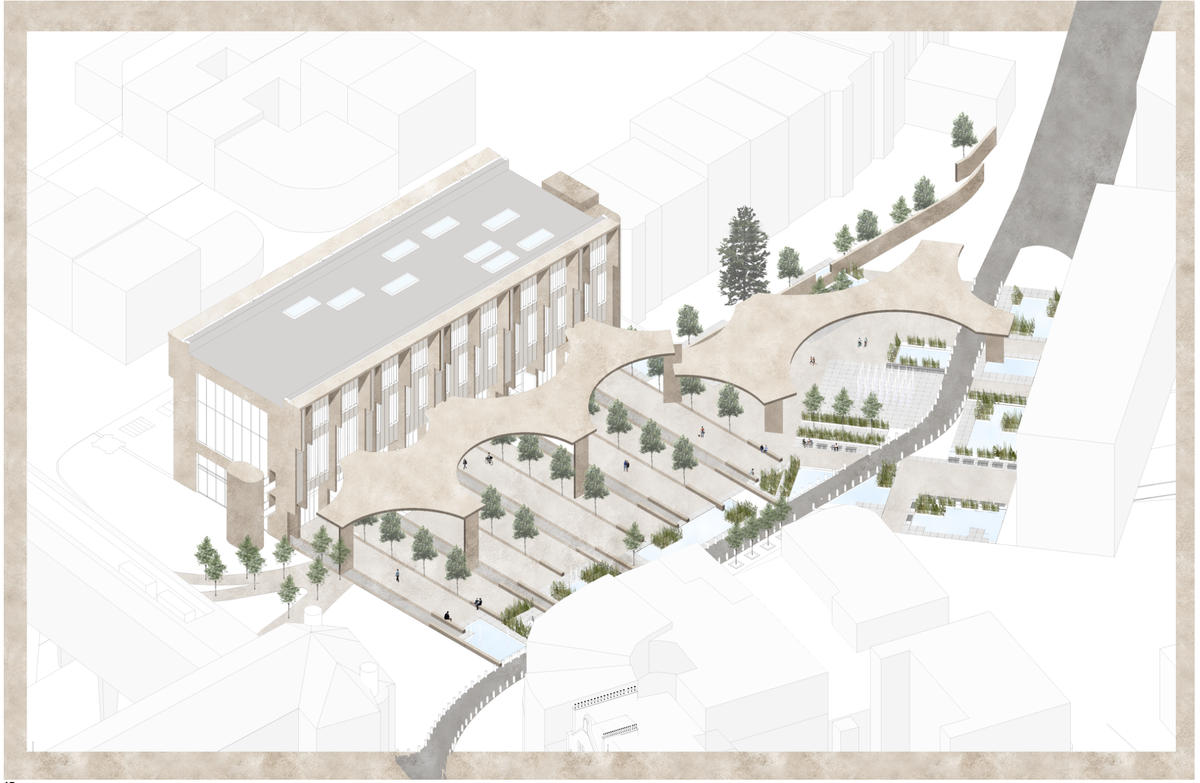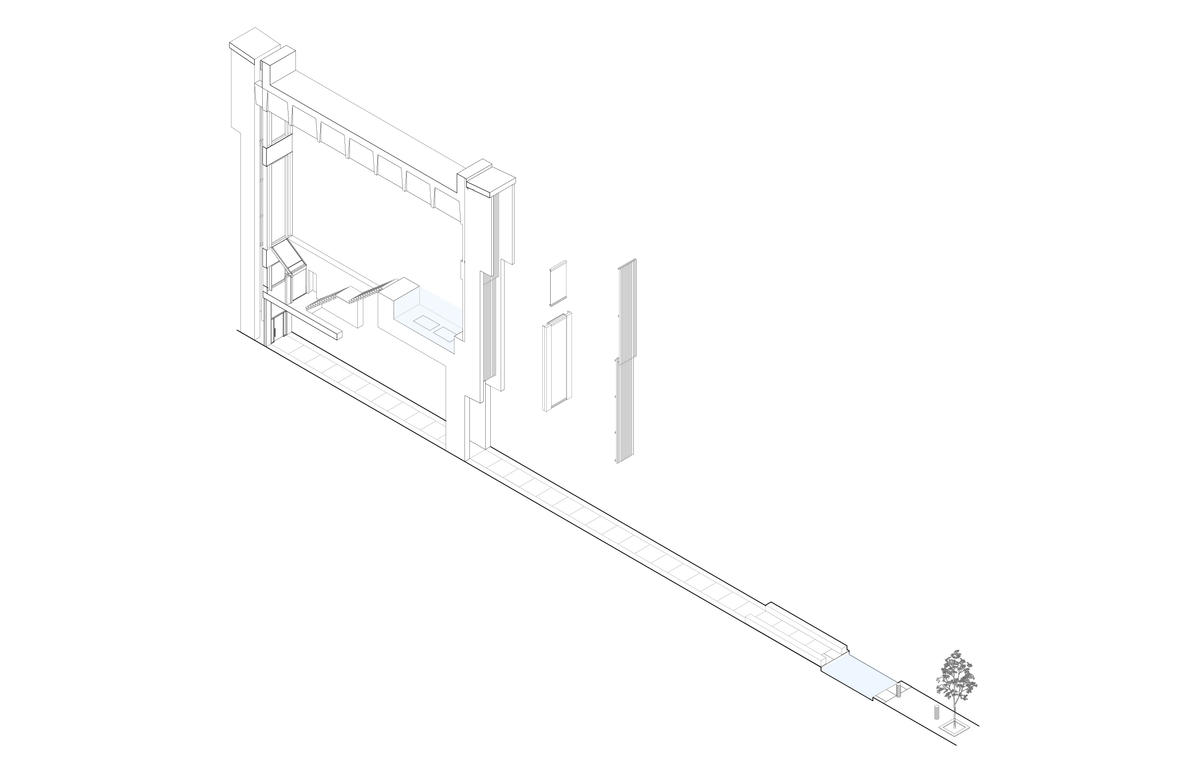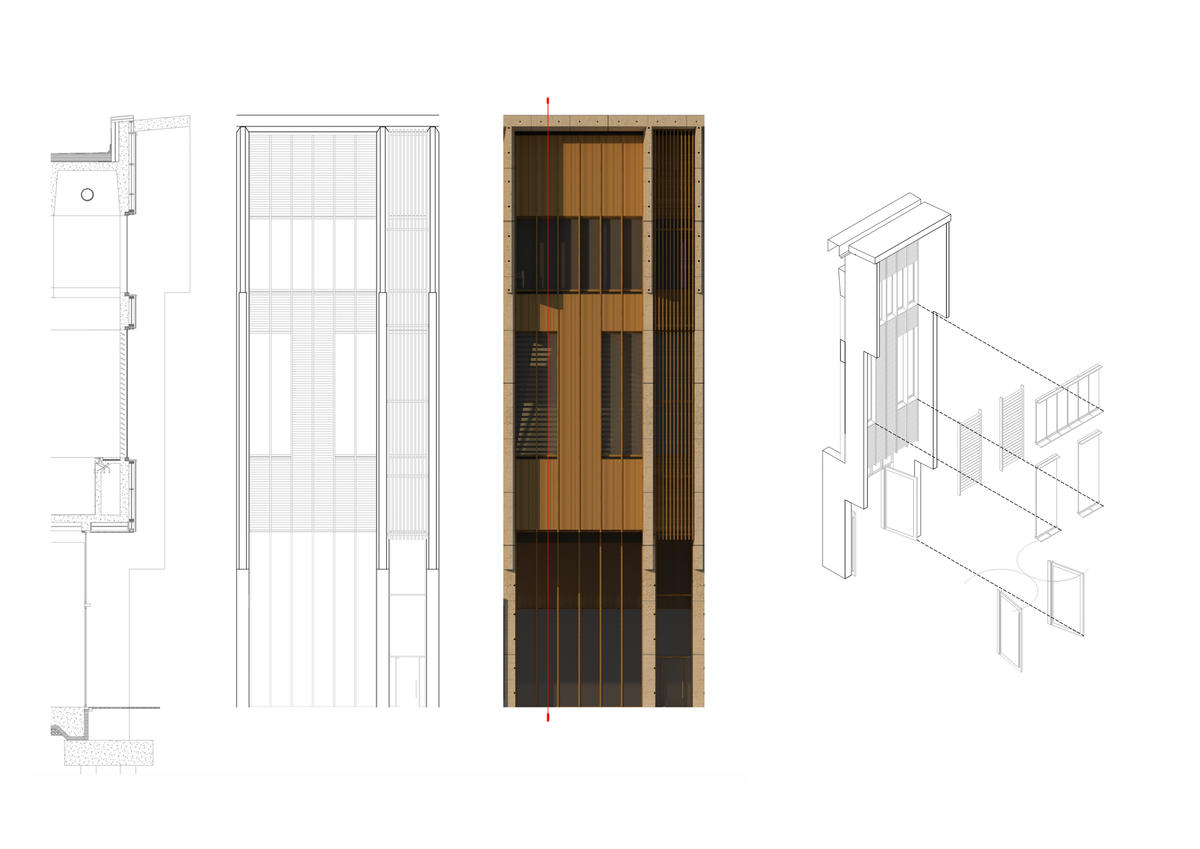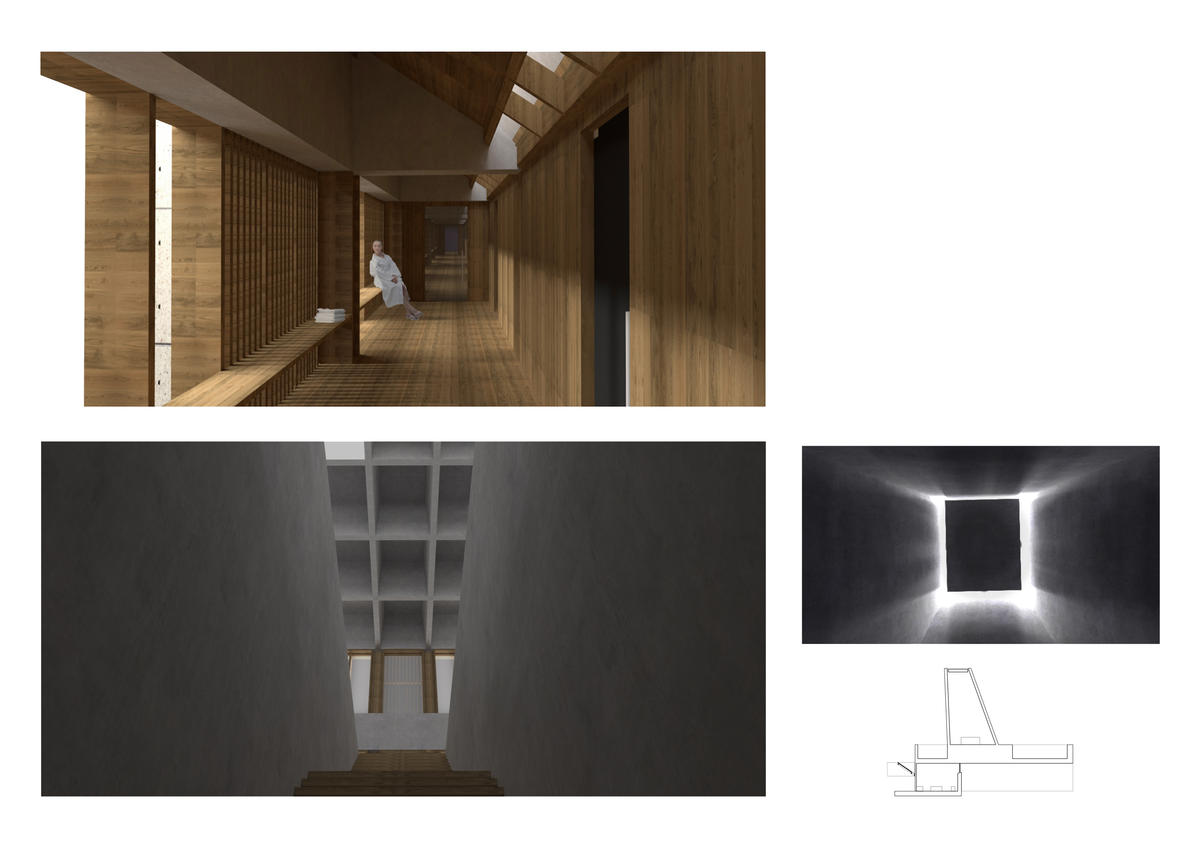 The bathhouse master plan and building aims to give a unique space to Glasgow with its connection to water as a method of healing. With a breath of fresh air in very congested city.
School/Level
Category
Year
Charing Cross today: A site dominated by cars, what would happen if cars were removed and the people of Glasgow regained a piece of the city.

Reconsider the idea of bathing, you can design a building which is in harmony with the topography not just its im- mediate surroundings. Healing the scar of the motorway that cut through a space which was once a place as if it has always been there.

This project is an opportunity to rethink what a bathhouse could be and how its design can influence and attract people connecting them with the act of cleans- ing the body and mind in a way that draws from the past but develops new responses.