Bird Observation Centre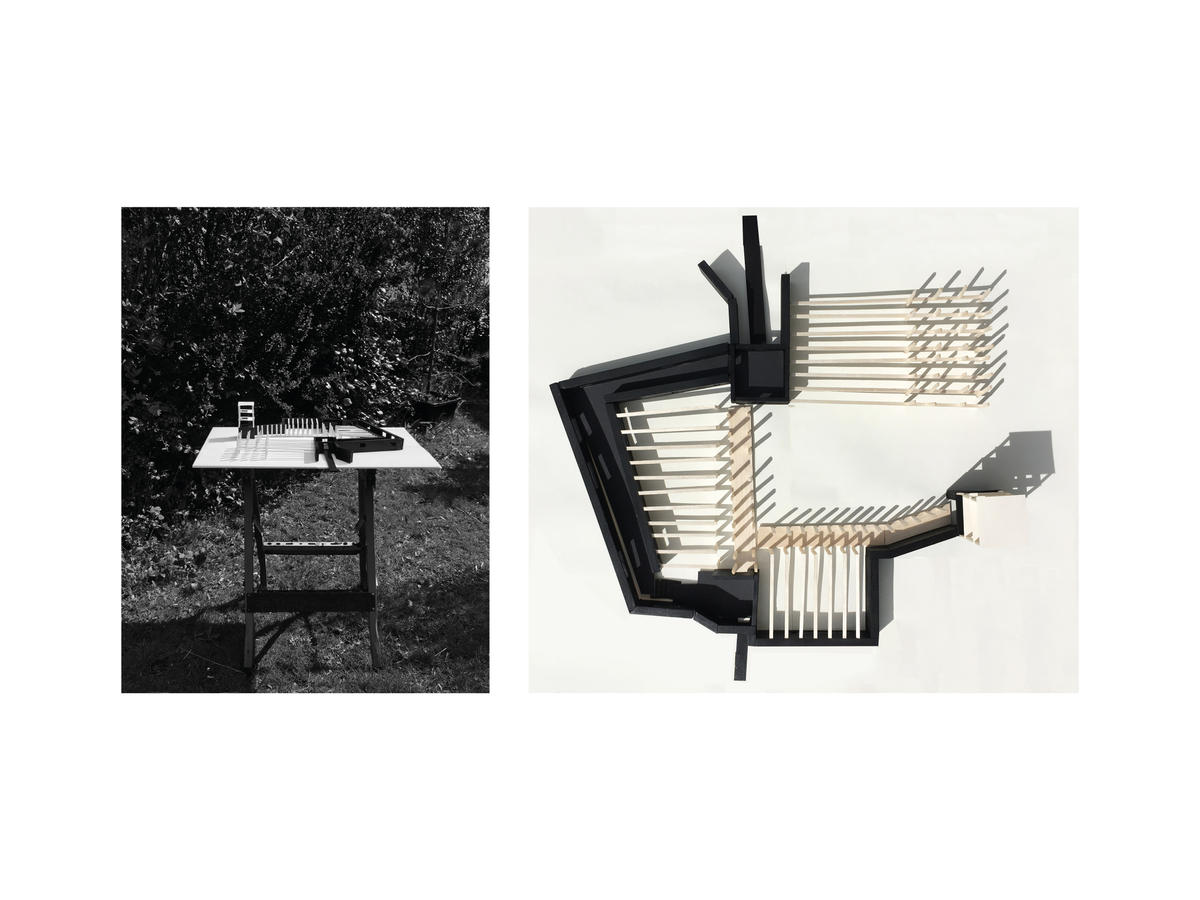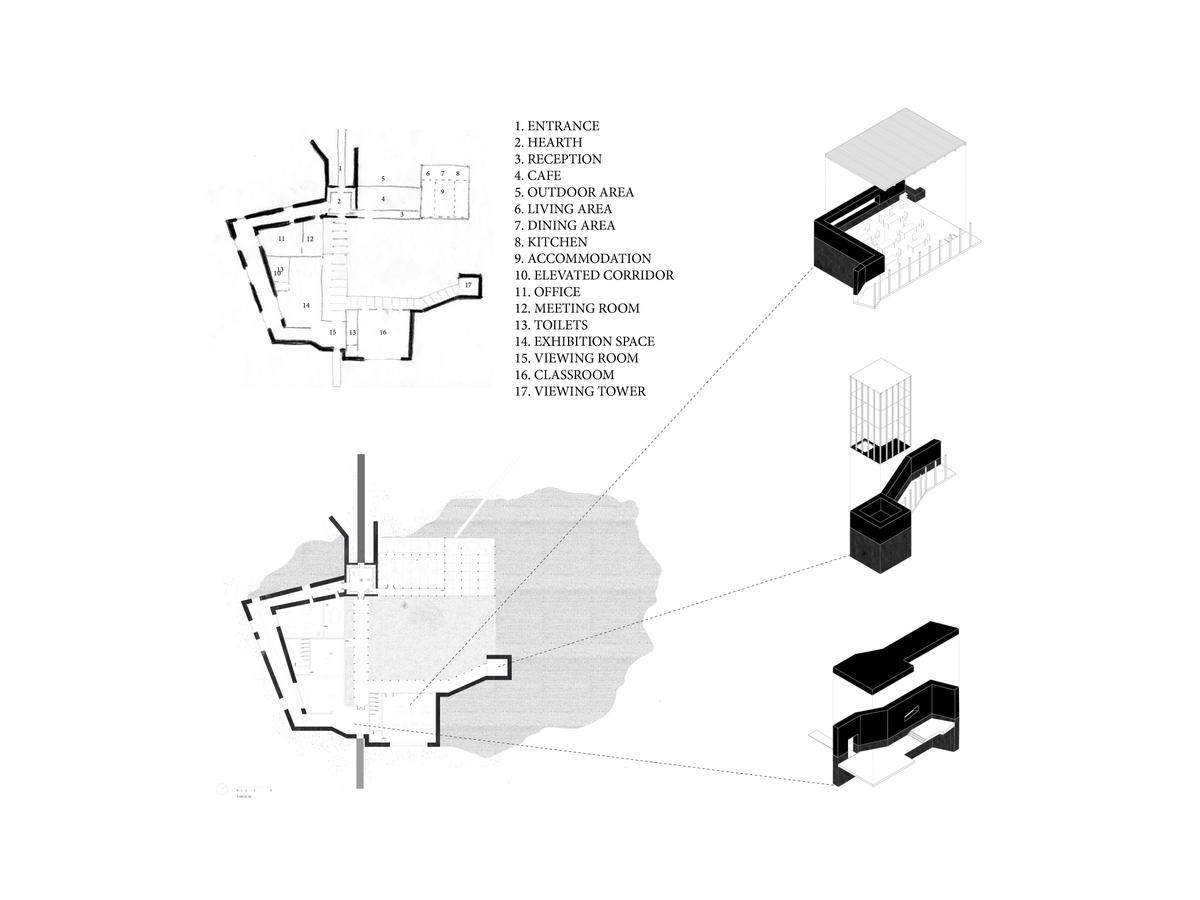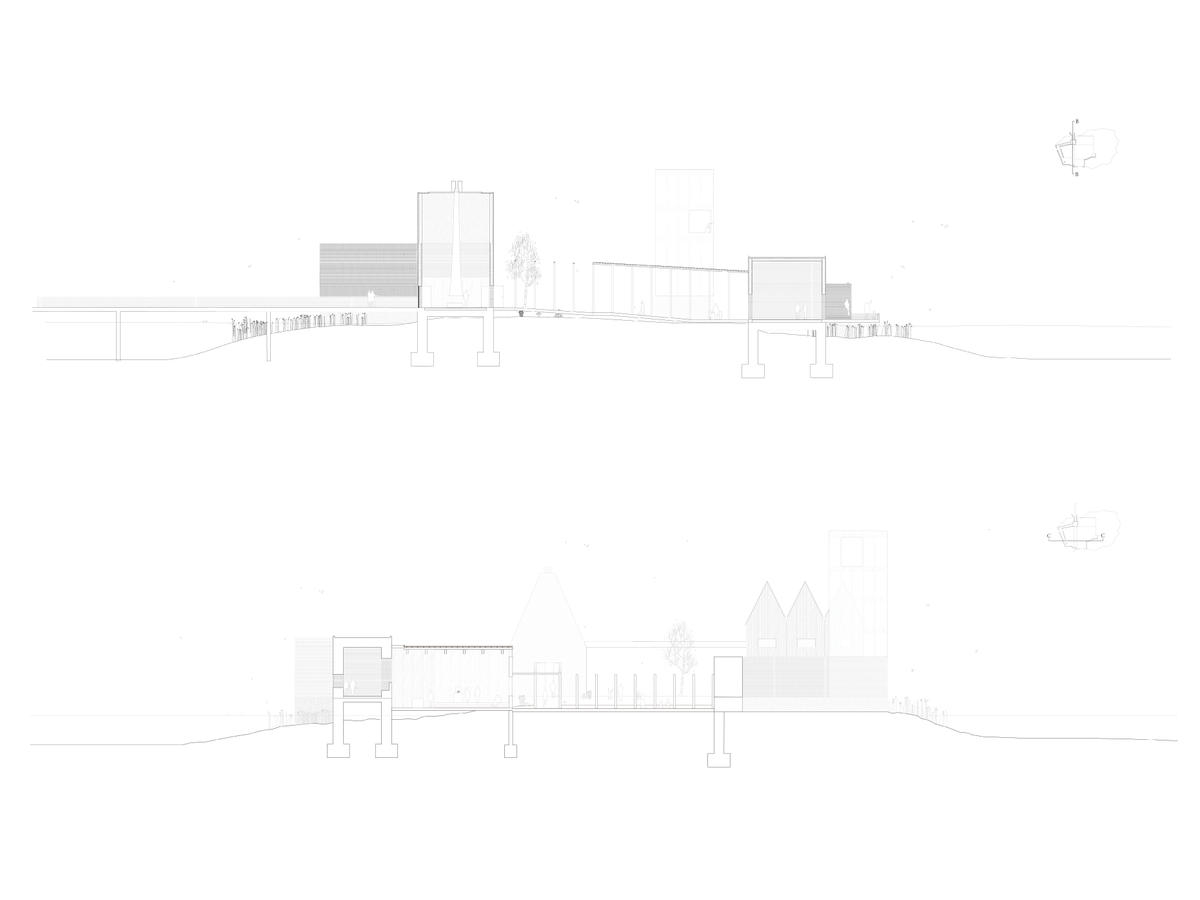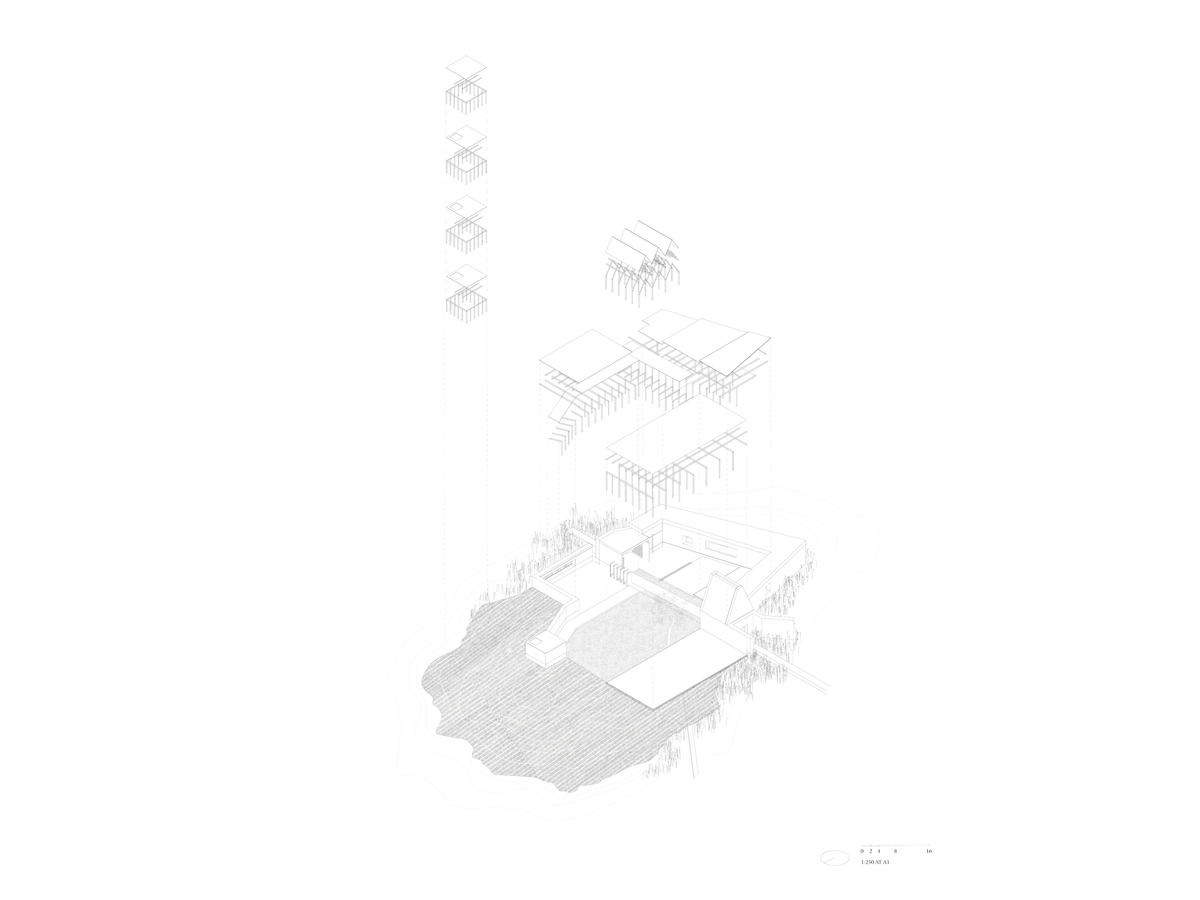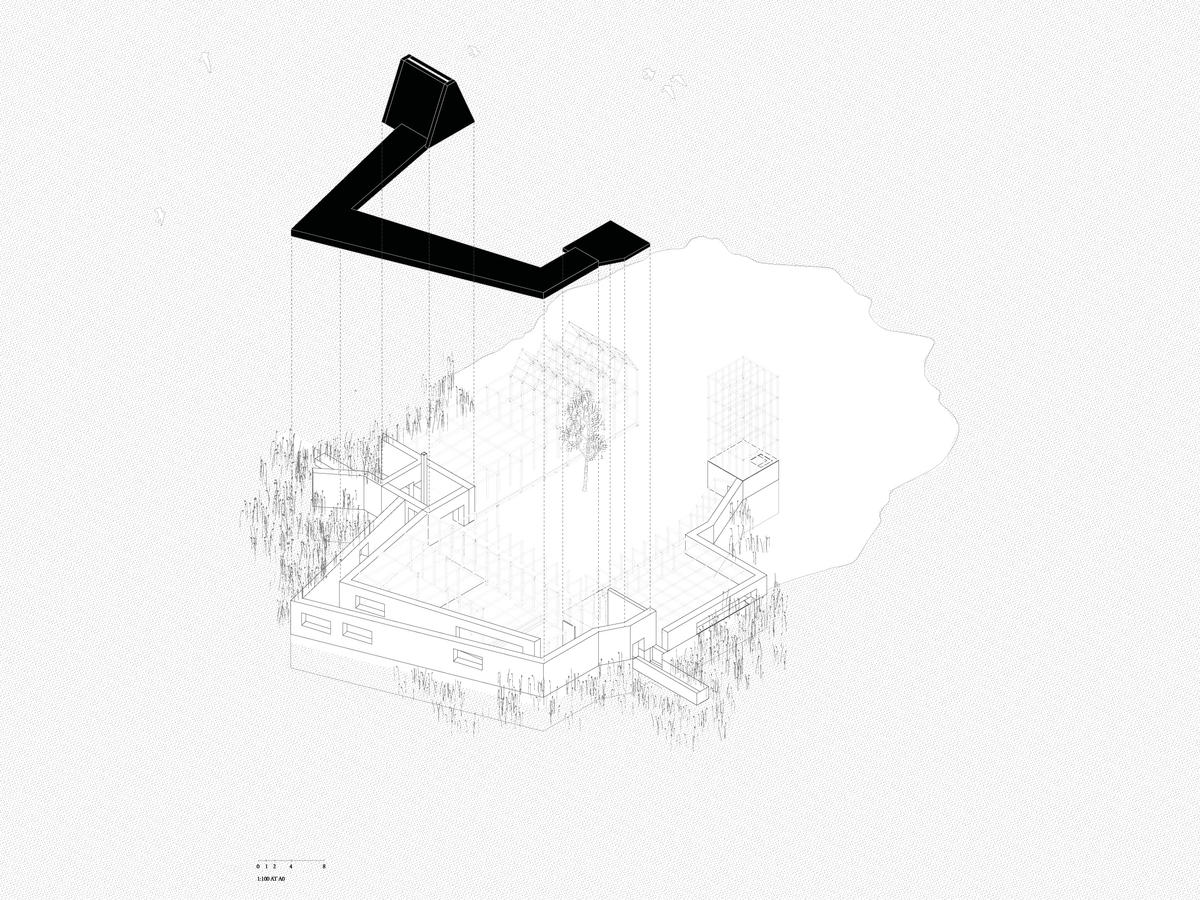 Built atop a manmade island, the Bird Observation Centre is a public facility designed to encourage birdwatchers to the area and frame views out over the River Tay.
School/Level
Category
Year
The Bird Observation Centre, situated on the banks of the River Tay, marks the completion of a Green Route through Errol.

Research into the current nature reverse gave insight into the lack of facilities in the area; from this my brief was formed. The centre contains an entrance (hearth), a cafe, accommodation for overnight visitors, an office, a meeting room, two galleries, an observation room, a classroom and an observation tower. A brick wall envelops the project, enclosing several spaces to hold these rooms. The remainder of the rooms are constructed with timber, slotting in behind the wall.

I proposed the construction of the island to allow views over the water while dealing with the marshy site; pinned in place by the foundations of the building the reclaimed land is fundamental to the design, while existing as a natural part of the landscape, shifting form as the sediment moves over time.