Lifelong Learning Hub: Theatre & Performing Arts Residency in Falkirk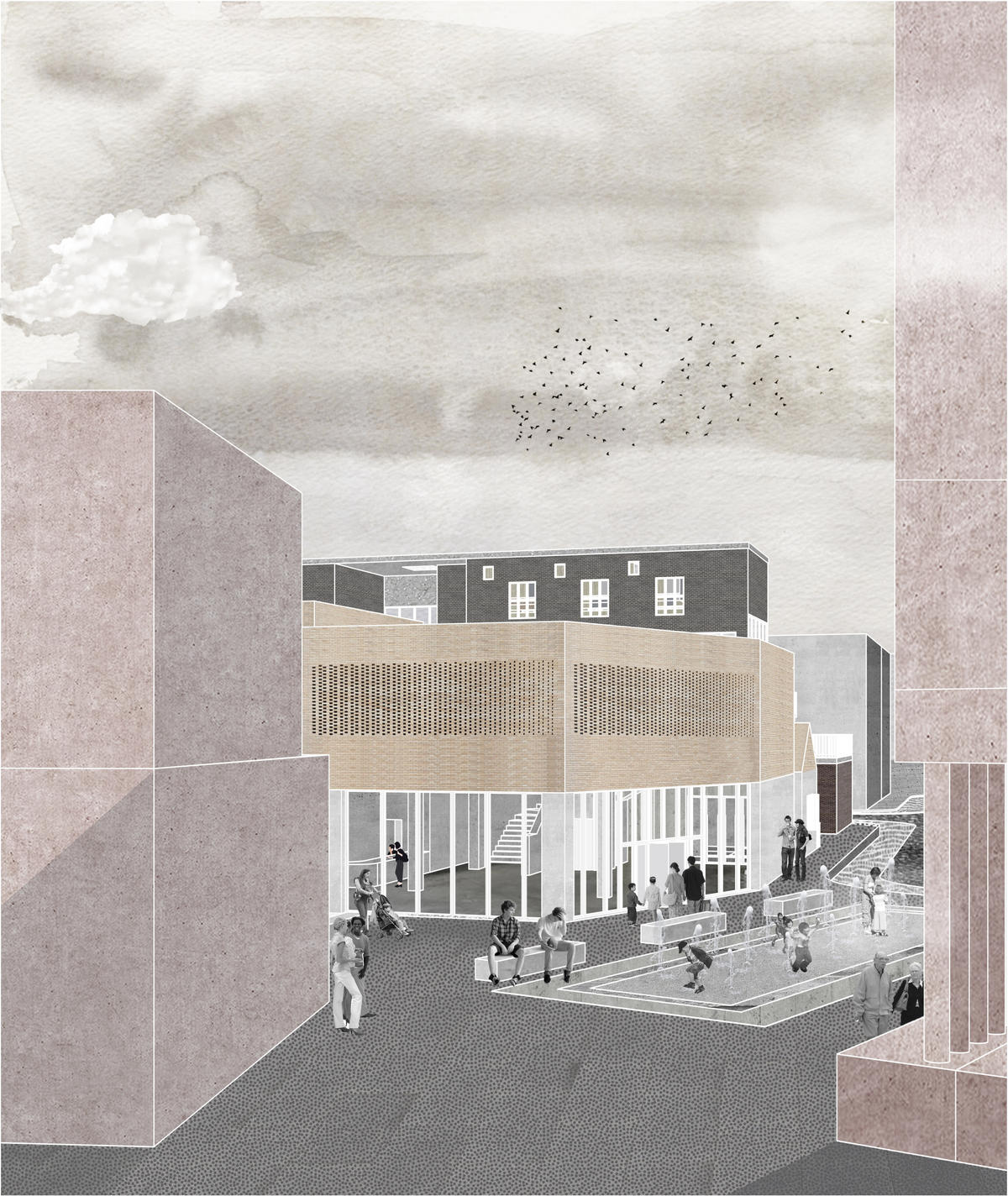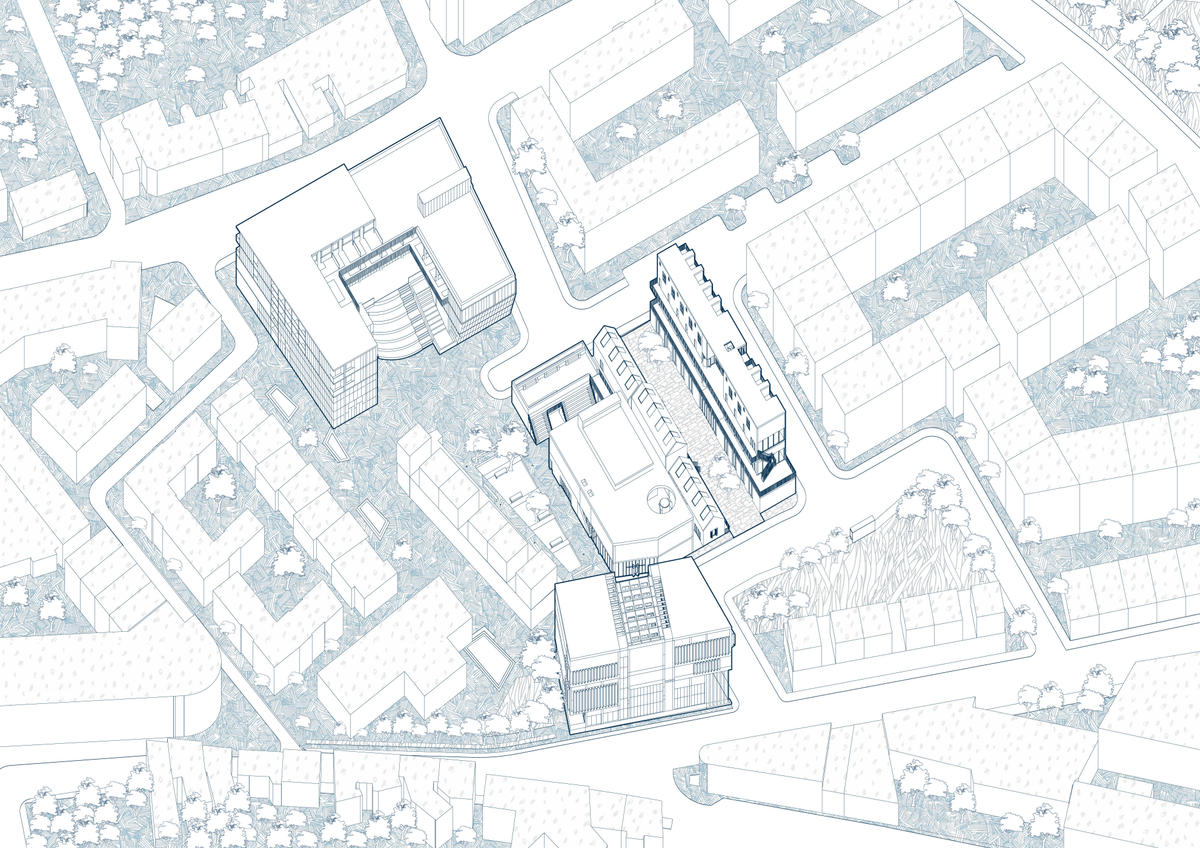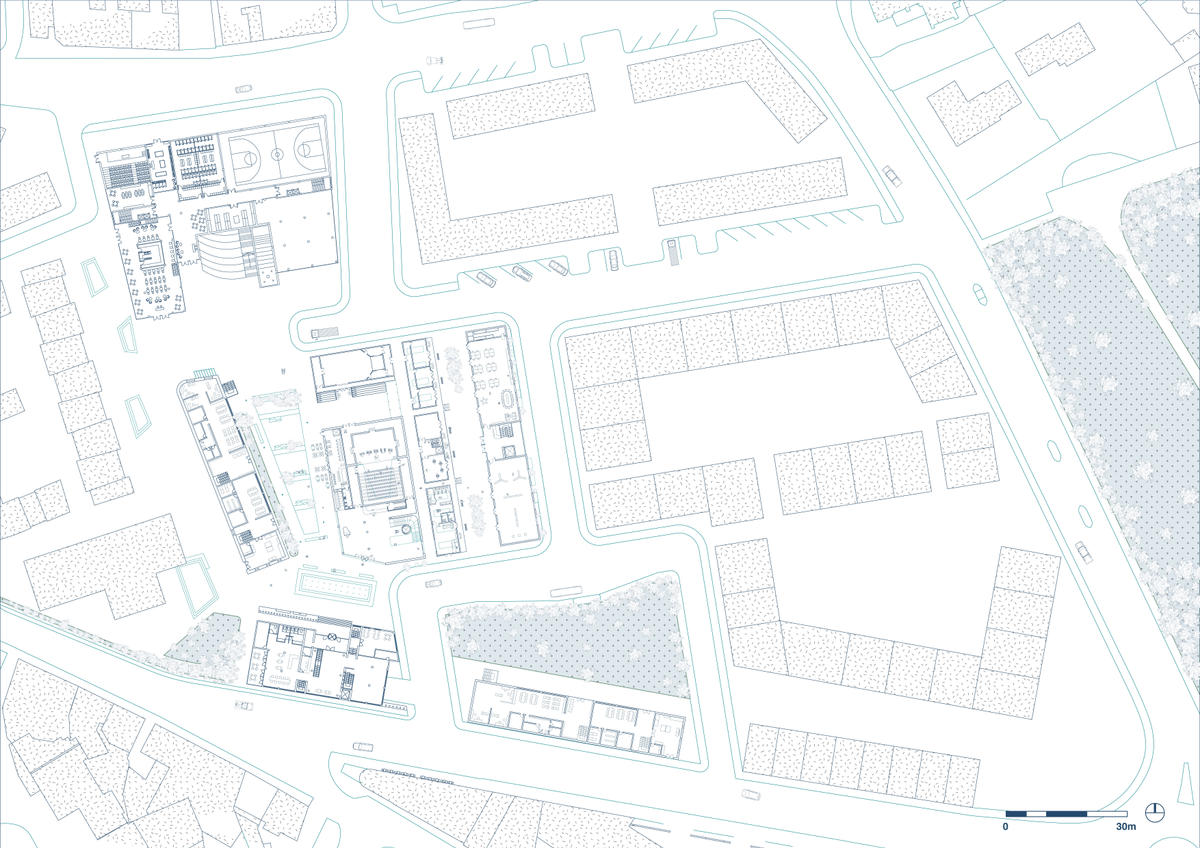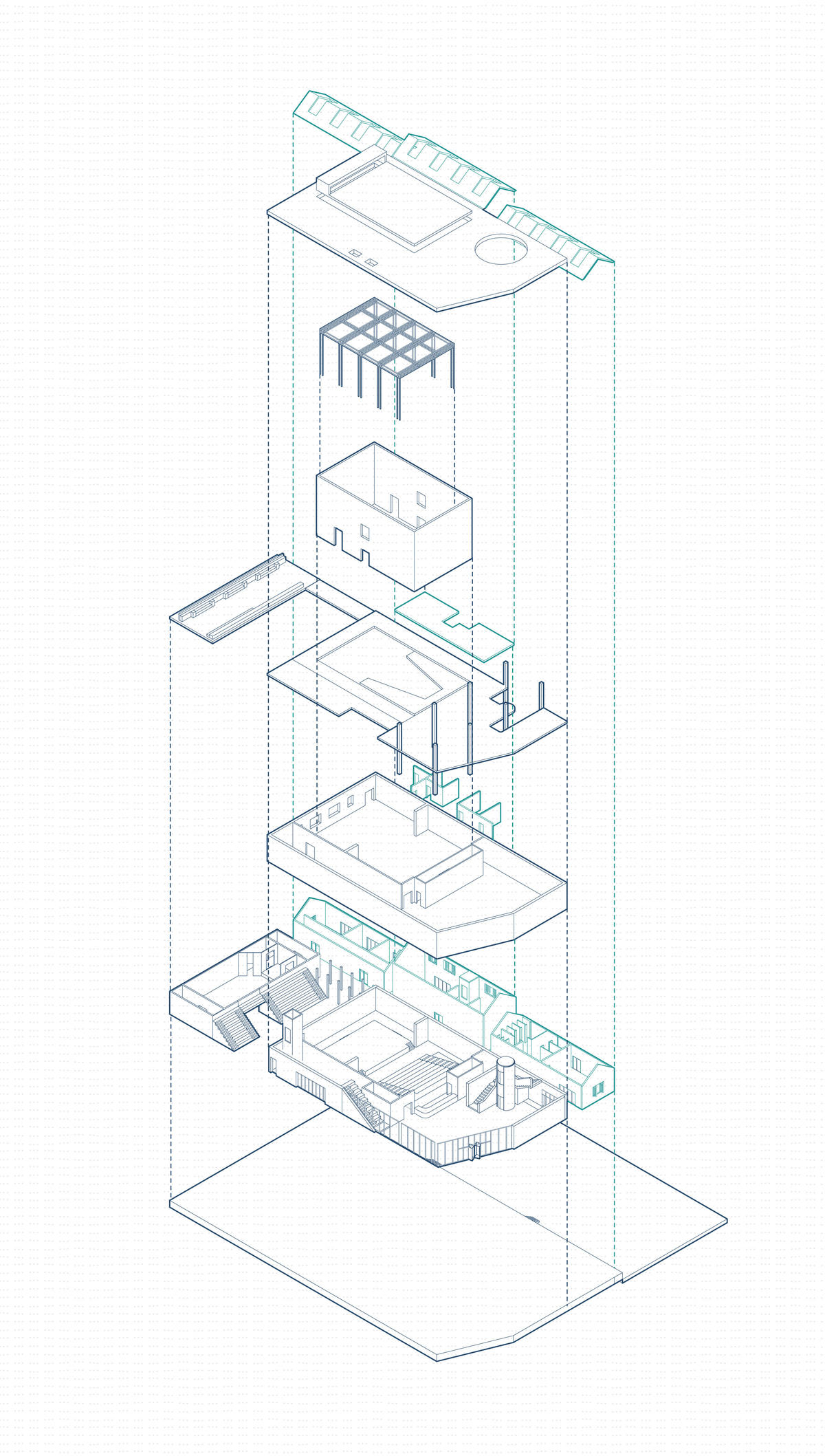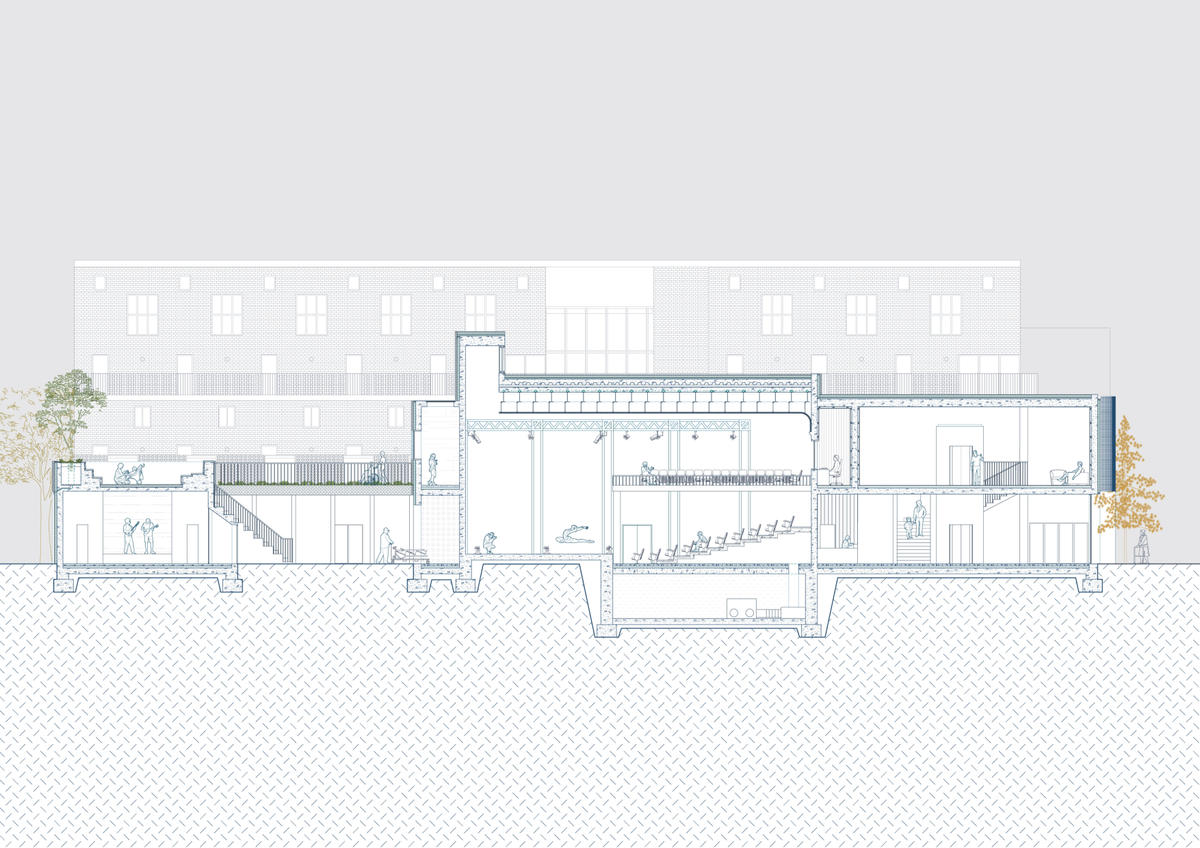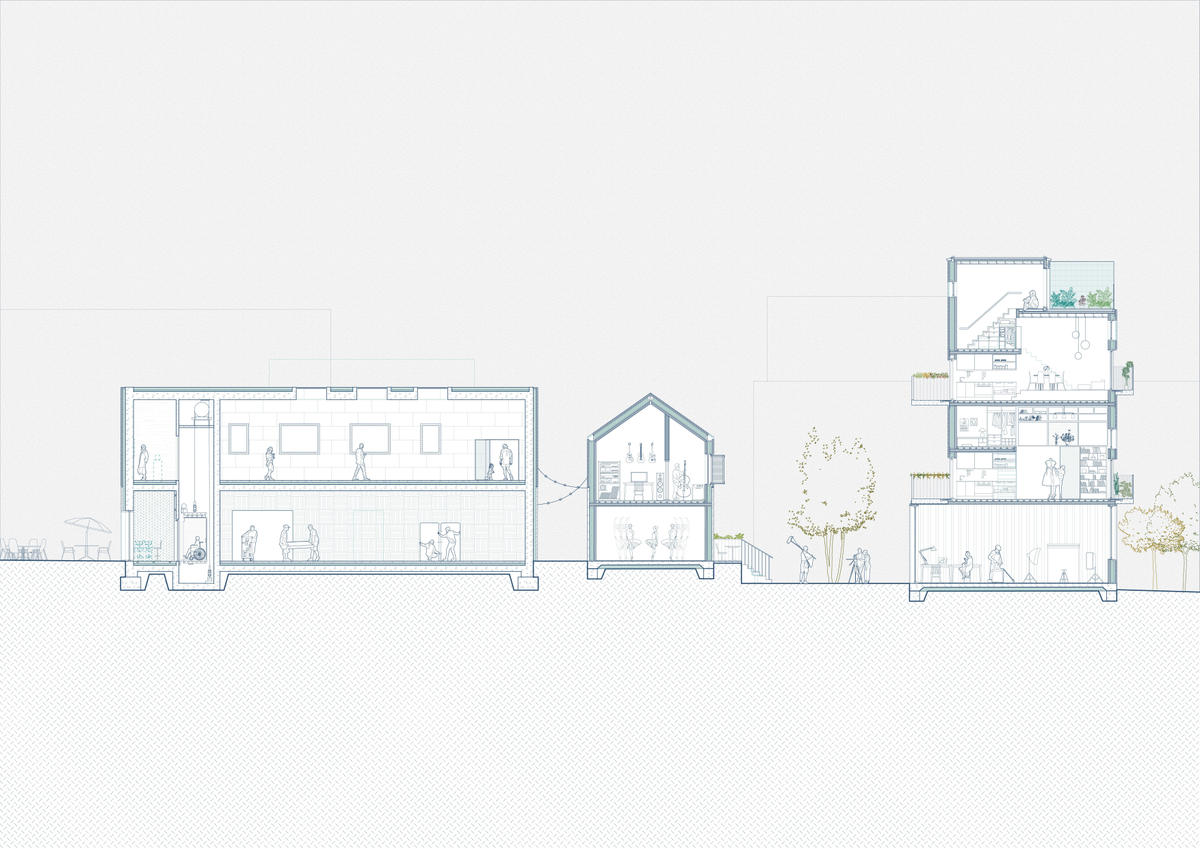 To revive the richness of screen & theatrical culture before the 1970s in Falkirk. To encourage creatives in the performing arts industry to collaborate. To provide a desirable environment to create.
School/Level
Category
Year
The closure of retail shops, a lack of variety and mobility in Falkirk's high street reflects a dispersion of energy within the town centre. This addresses the need to seek solutions to reintroduce new and diverse energies in the high street. In a broader sense, Falkirk is also the social and economic centre to 20 dependent towns nearby. Hence, the revitalisation of the Falkirk High Street is crucial not only for the local community but beneficial for the wider region.

The Lifelong Learning Hub is located on the east end of Falkirk high street, it aims to encourage the diversity of vocational knowledge within the area. The past of Falkirk has informed us of the momentous history of Technical institutes since the 1940s. The masterplan includes a student housing with a wide range of sports facilities, promoting health and well-being; student and public workshop spaces to enhance one's craftsmanship; a public library to foster community engagement; and a public theatre with a Performing Arts Residency to act as an important social catalyst for the arts and culture in the area.
You may also be
interested in