Puck's Furrow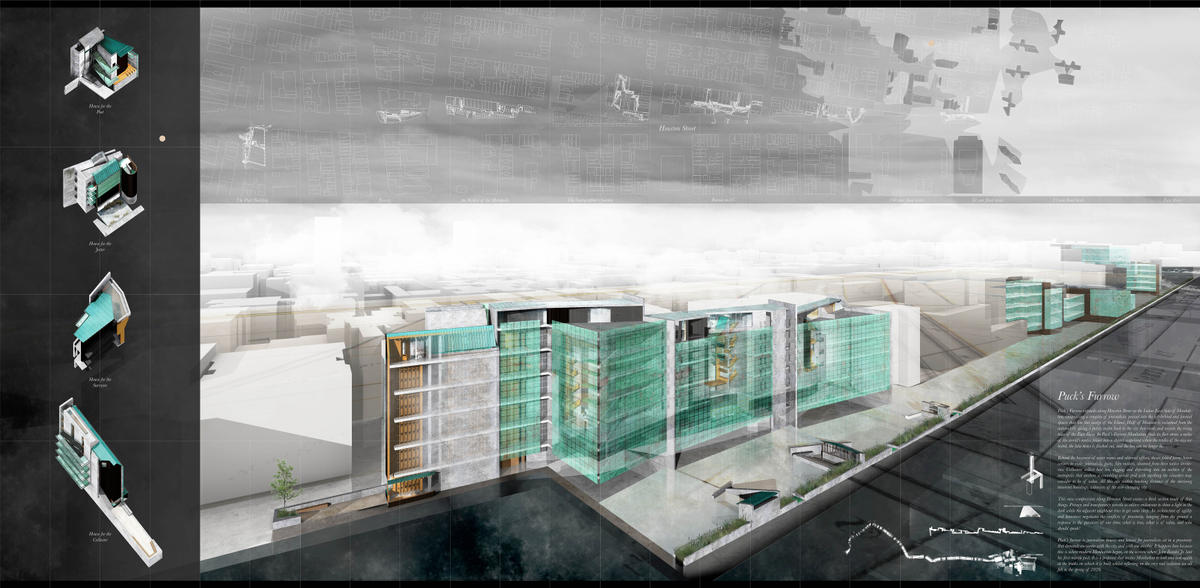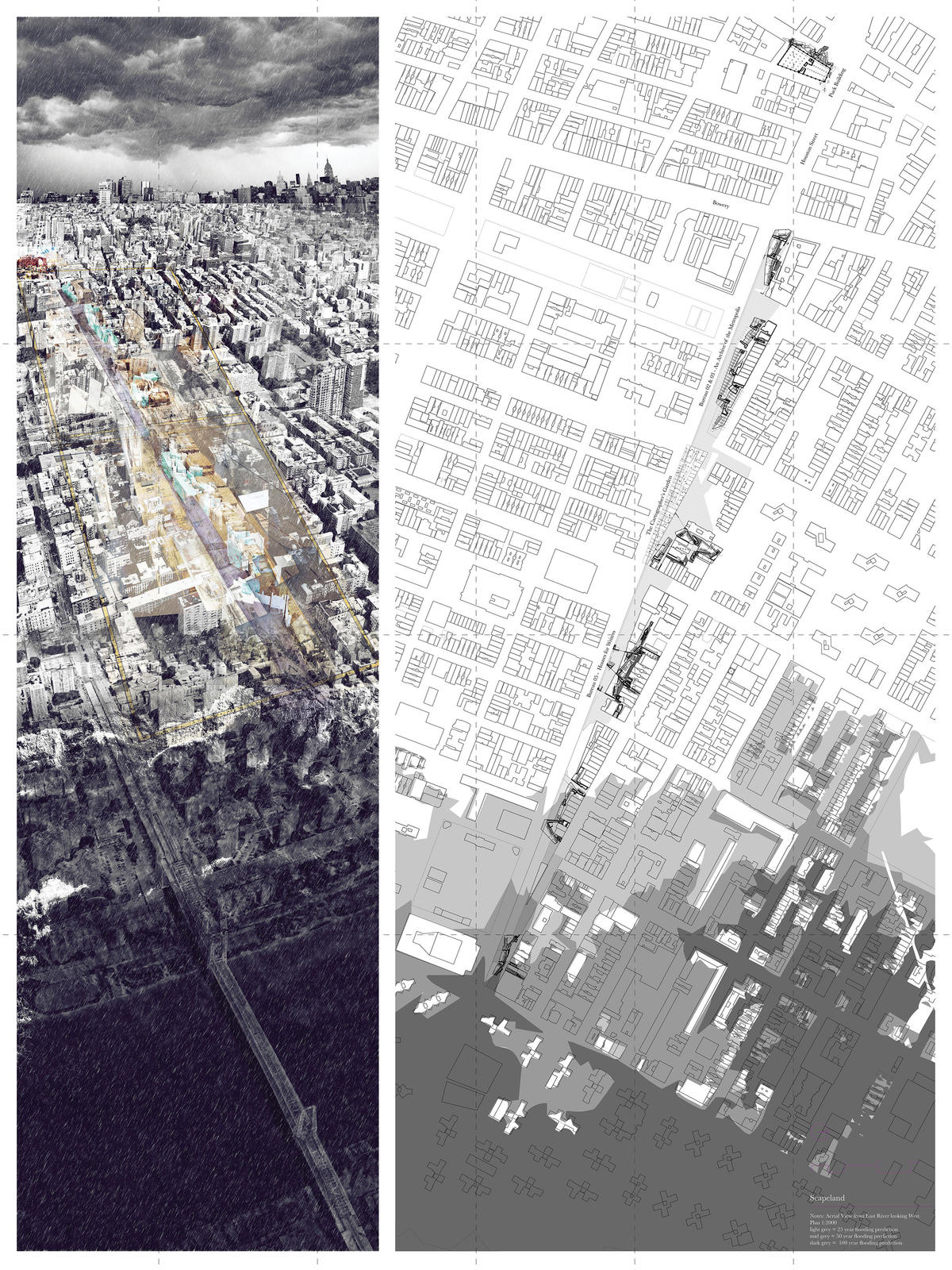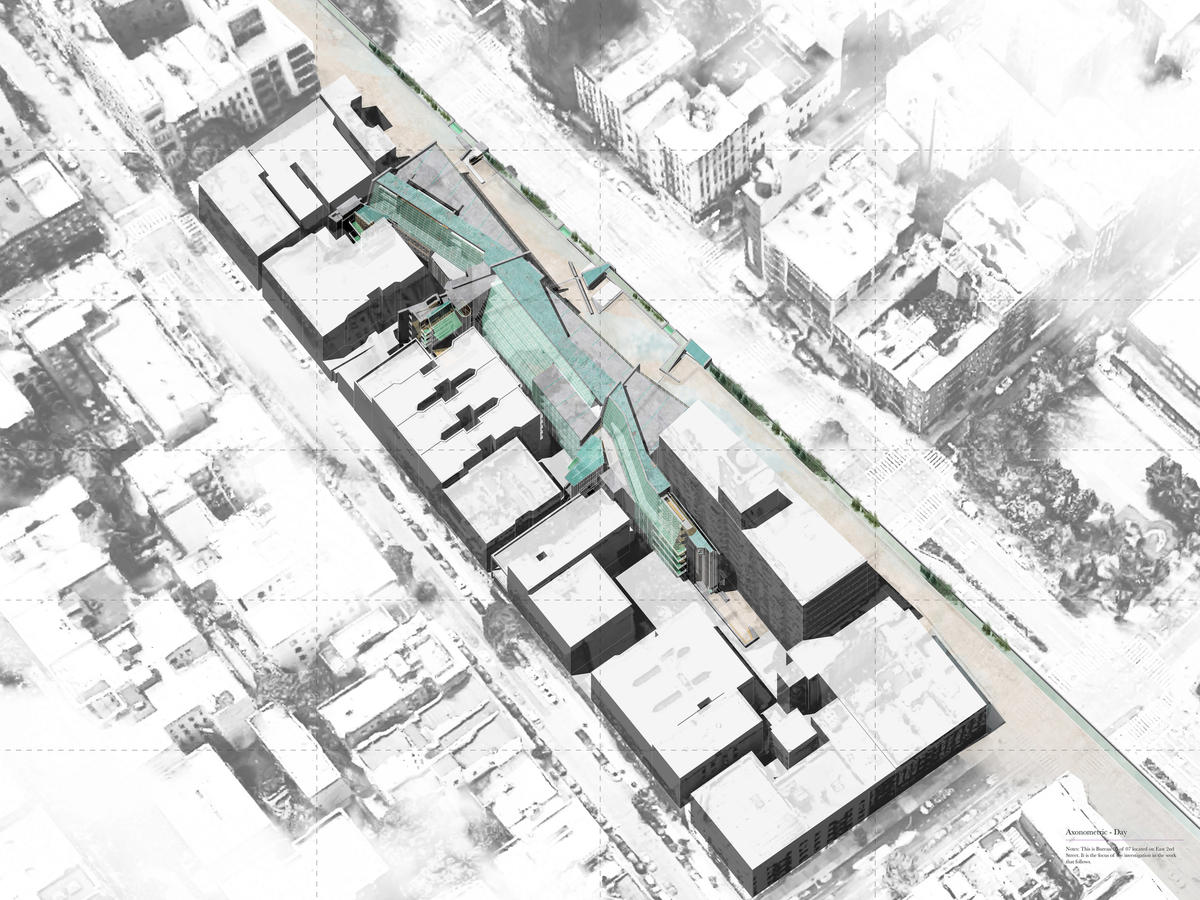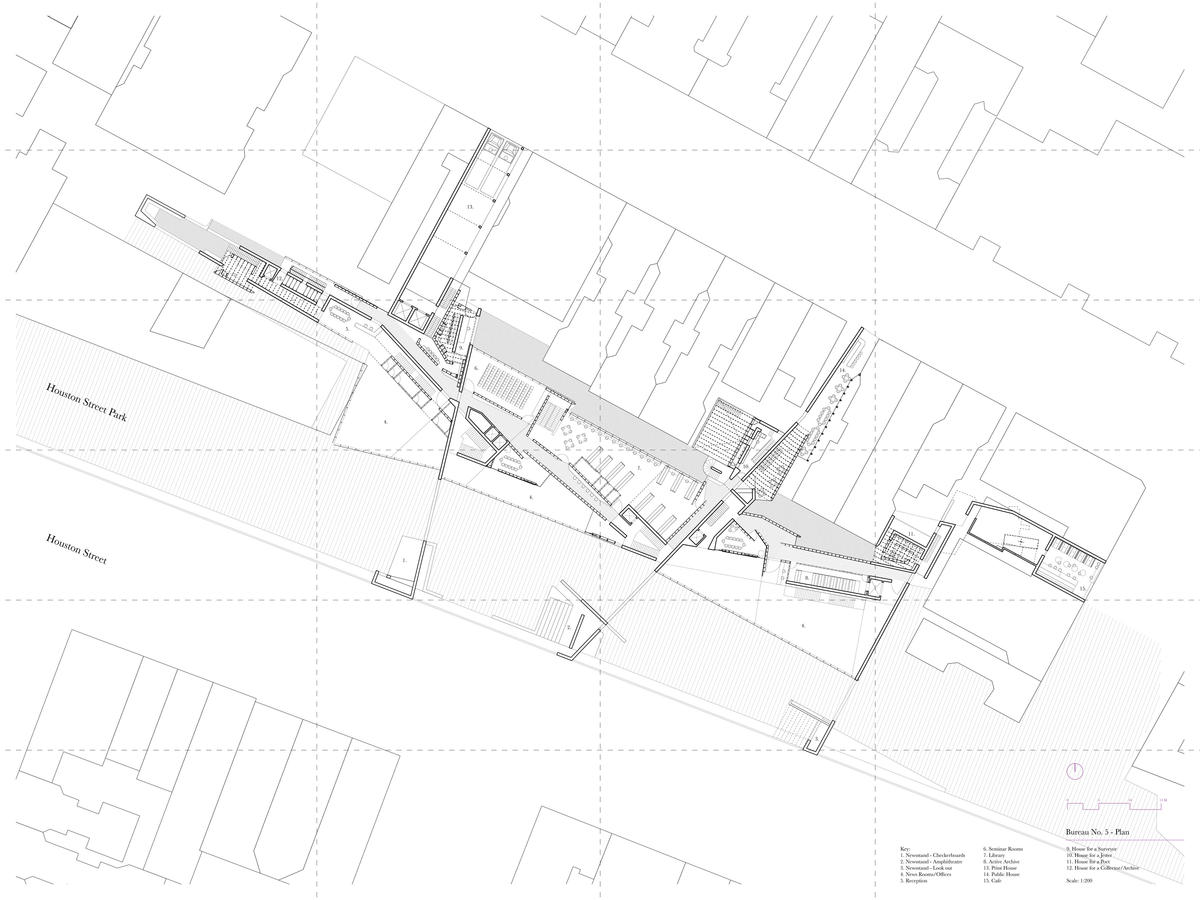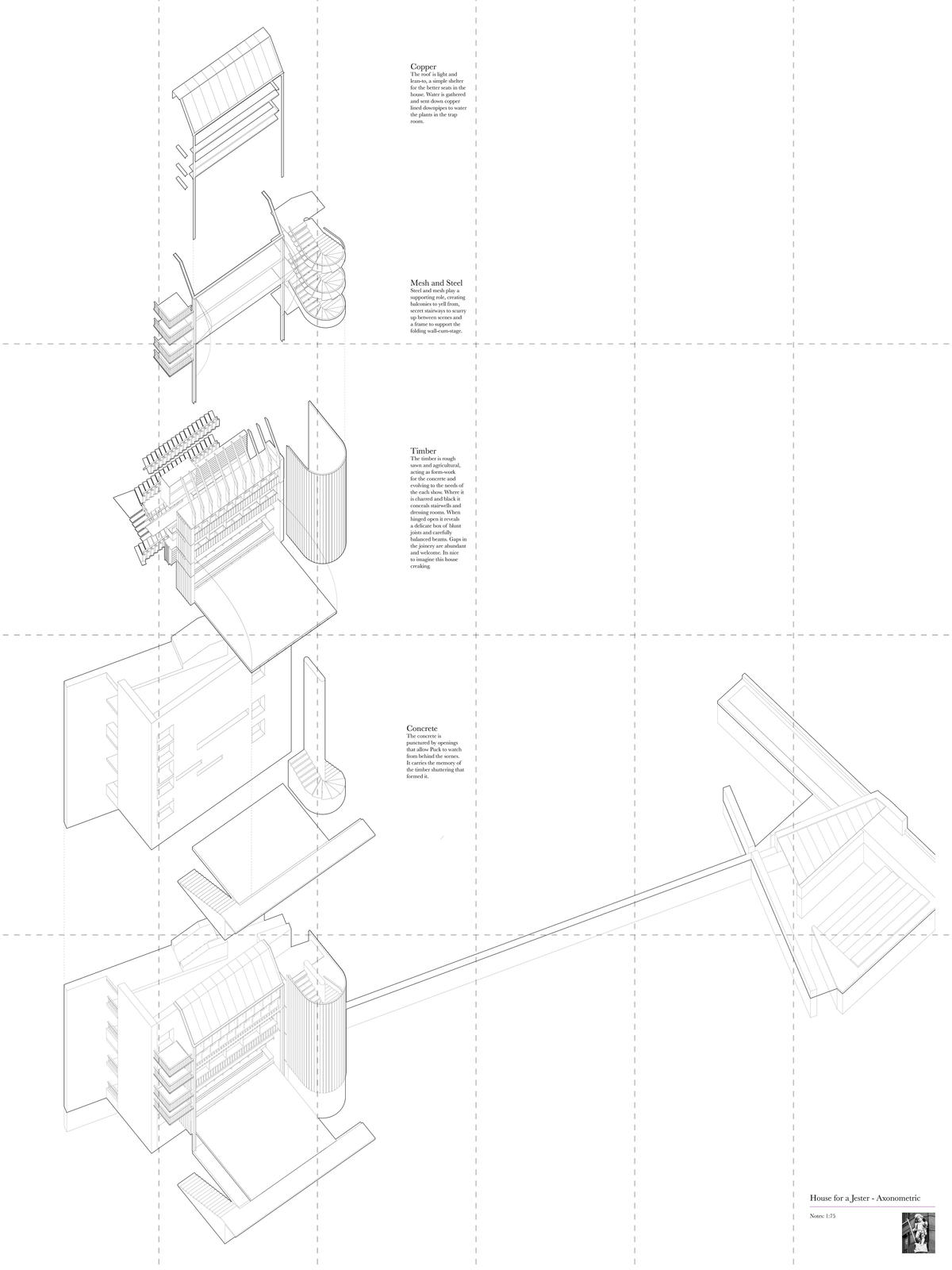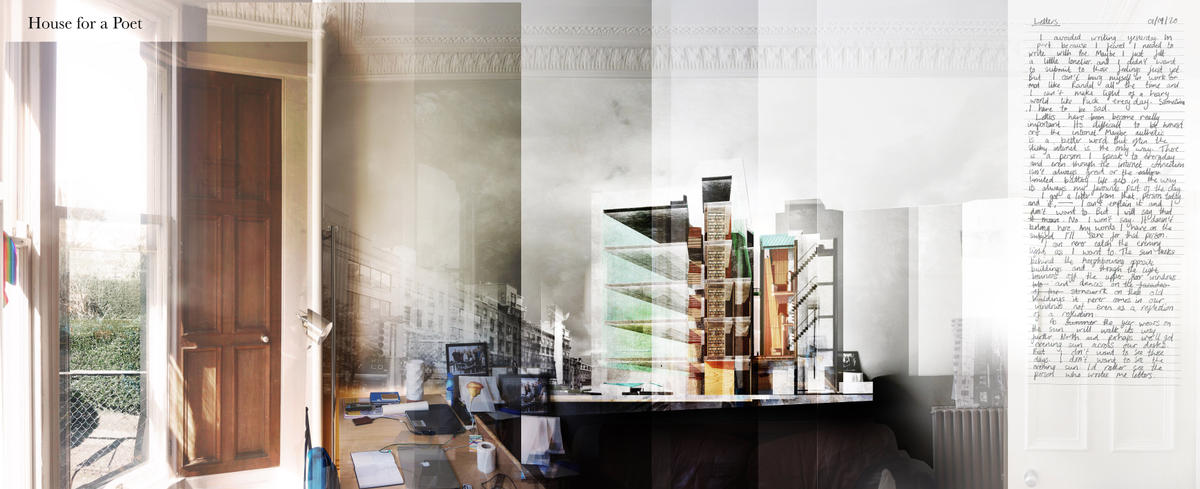 Puck's Furrow is a cartographic practice that draws and re-draws the island city of Manhattan, manifesting in journalism houses and houses for journalists that inhabit the isolated context of 2020.
School/Level
Category
Year
Puck's Furrow expands along Houston Street on the Lower East Side of Manhattan, compressing a complex of journalistic pursuit into the liminal spaces that line the Lower East Side. In Puck's Furrow Manhattan finds its Fleet Street, a melee of the world's media folded into a shared scapeland where the truths of the day are tested, the fake news is flushed out, and the lies can no longer lie.

Behind the busyness of news rooms and editorial offices, theses folded forms house writers in exile. Collectors collect here too, digging and depositing into an archive that anchors the crumbling grid. All this sits within touching distance of the surviving tenement buildings, witnesses of the ever-changing city.

Puck's furrow is journalism houses and houses for journalists set in a proximity that demands encounter with the city, and with one another. It happens here because this is where modern Manhattan began, on the ecotone where John Randel Jr. laid his first marble post. It is a proposal that invites Manhattan to look and look again at the truths on which it is built, whilst reflecting on the shifting realities, questionable truths and very real isolation we all felt in the spring of 2020.
You may also be
interested in