Shelter in a City - A craftsman approach for temporary home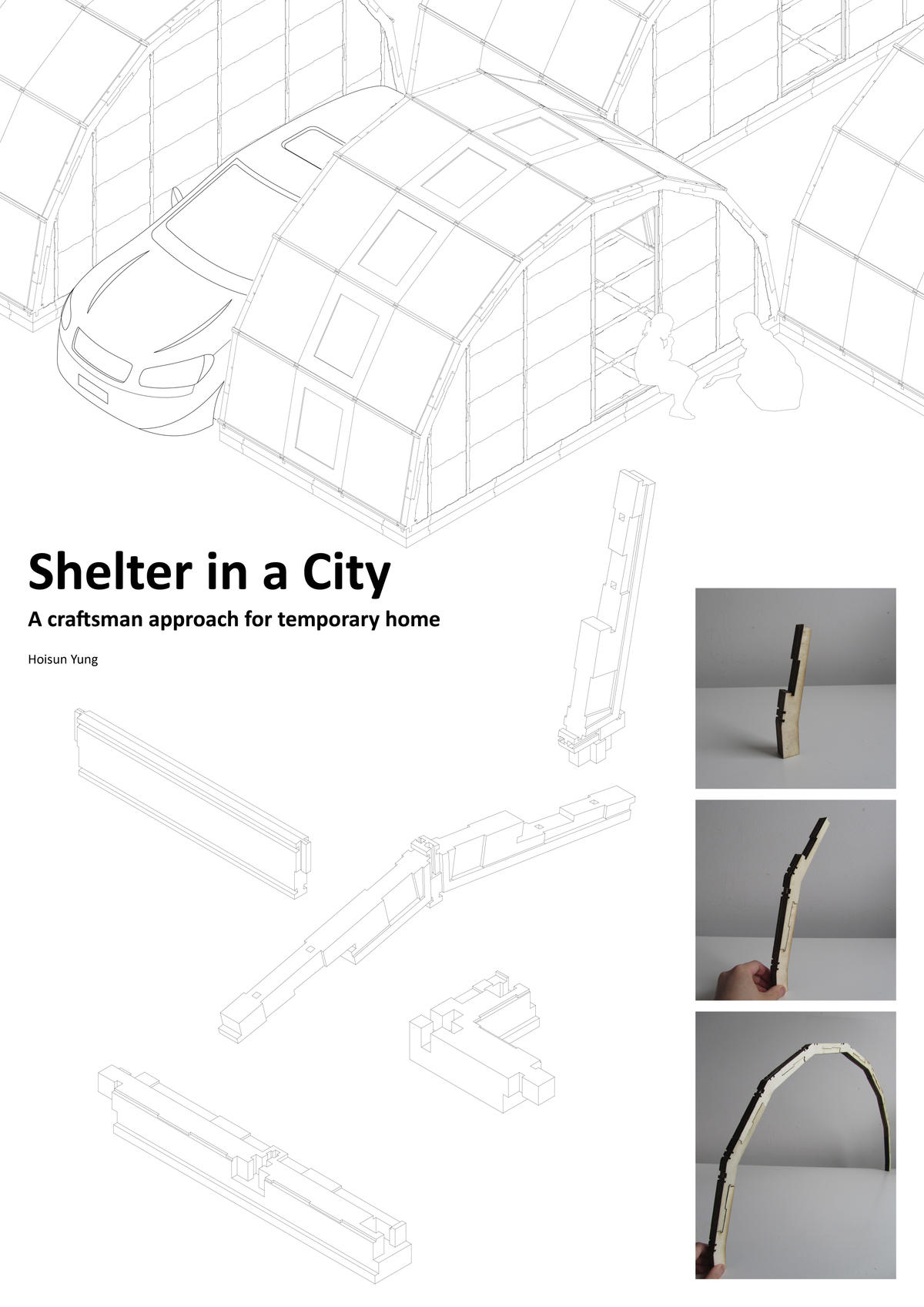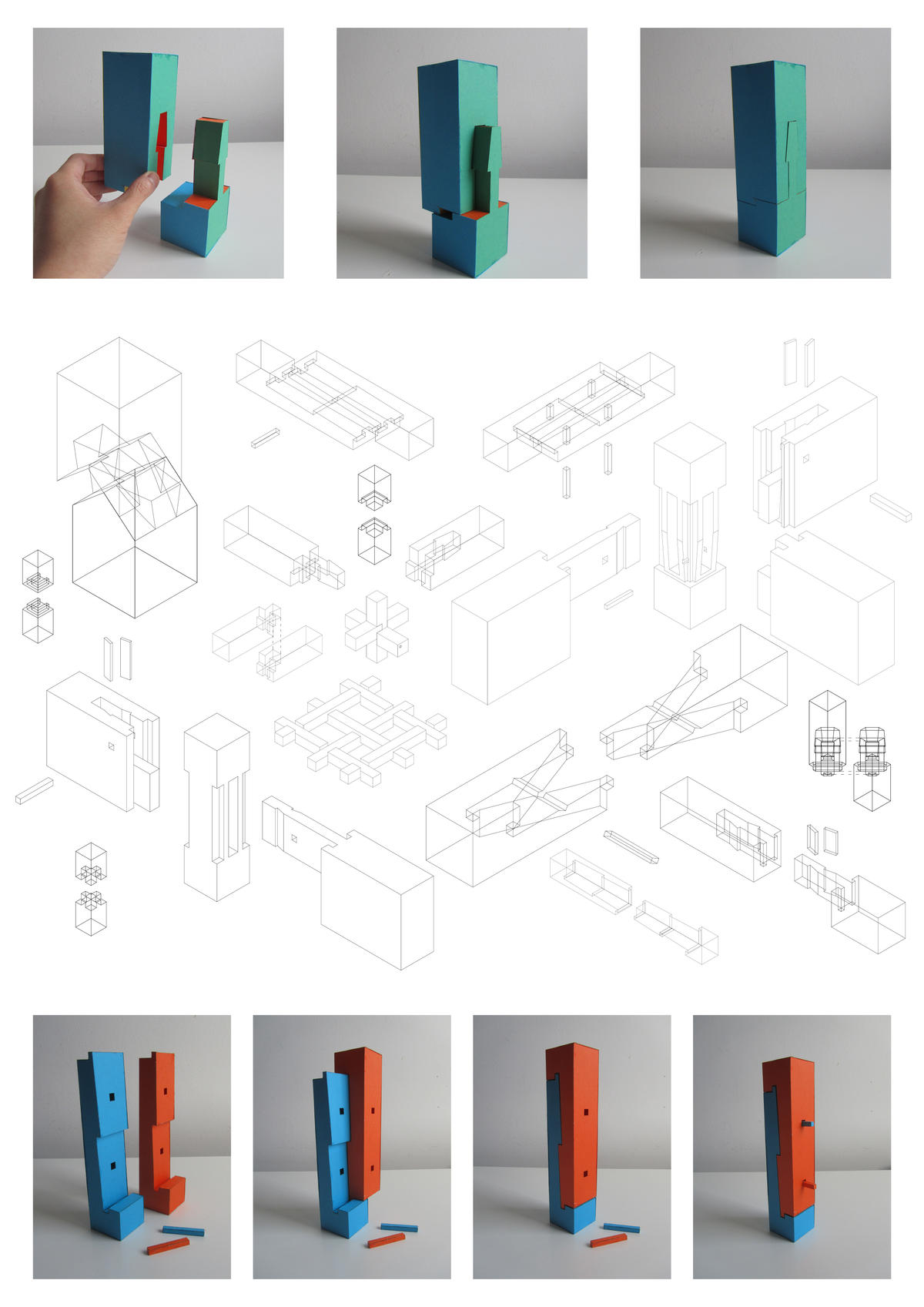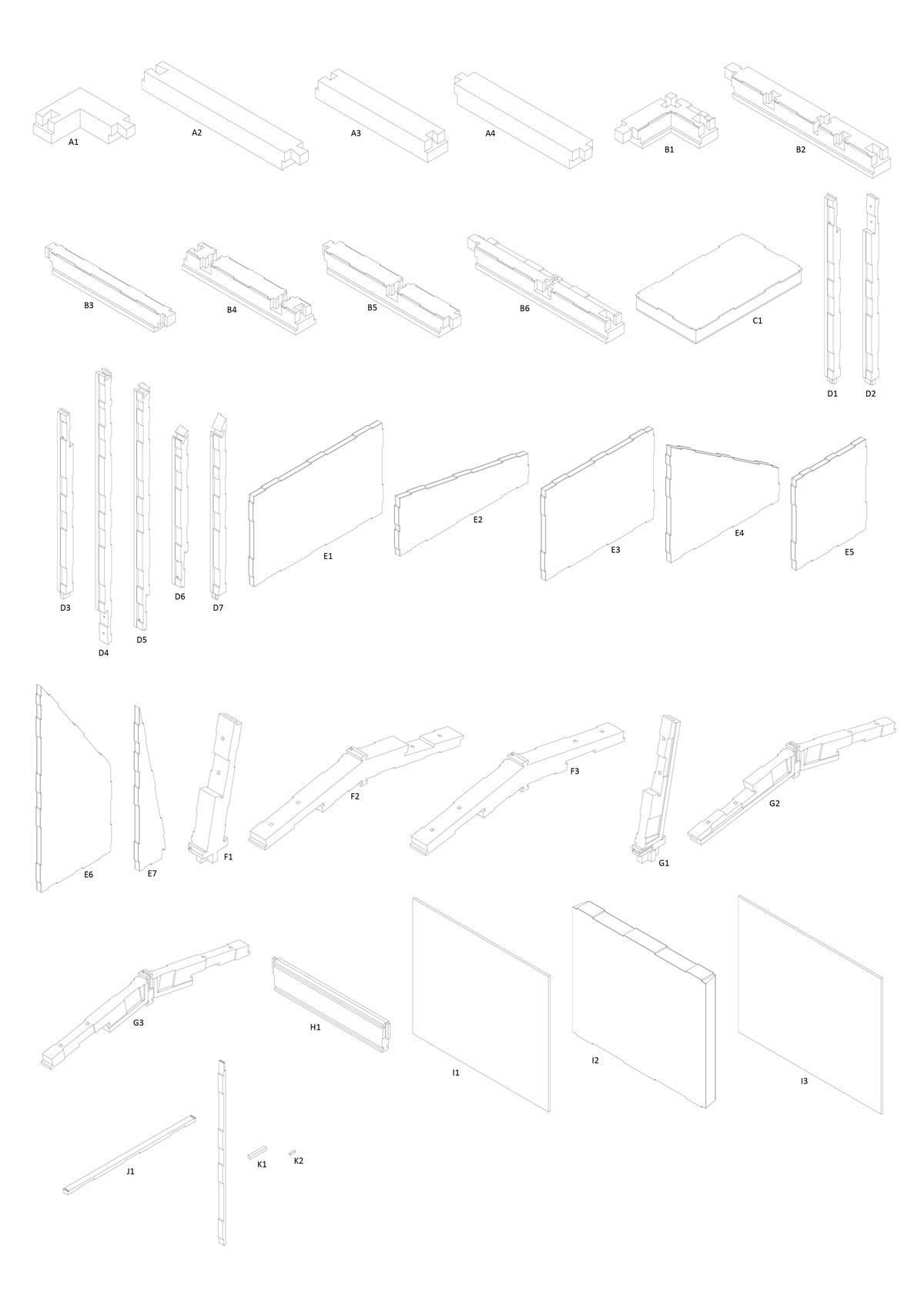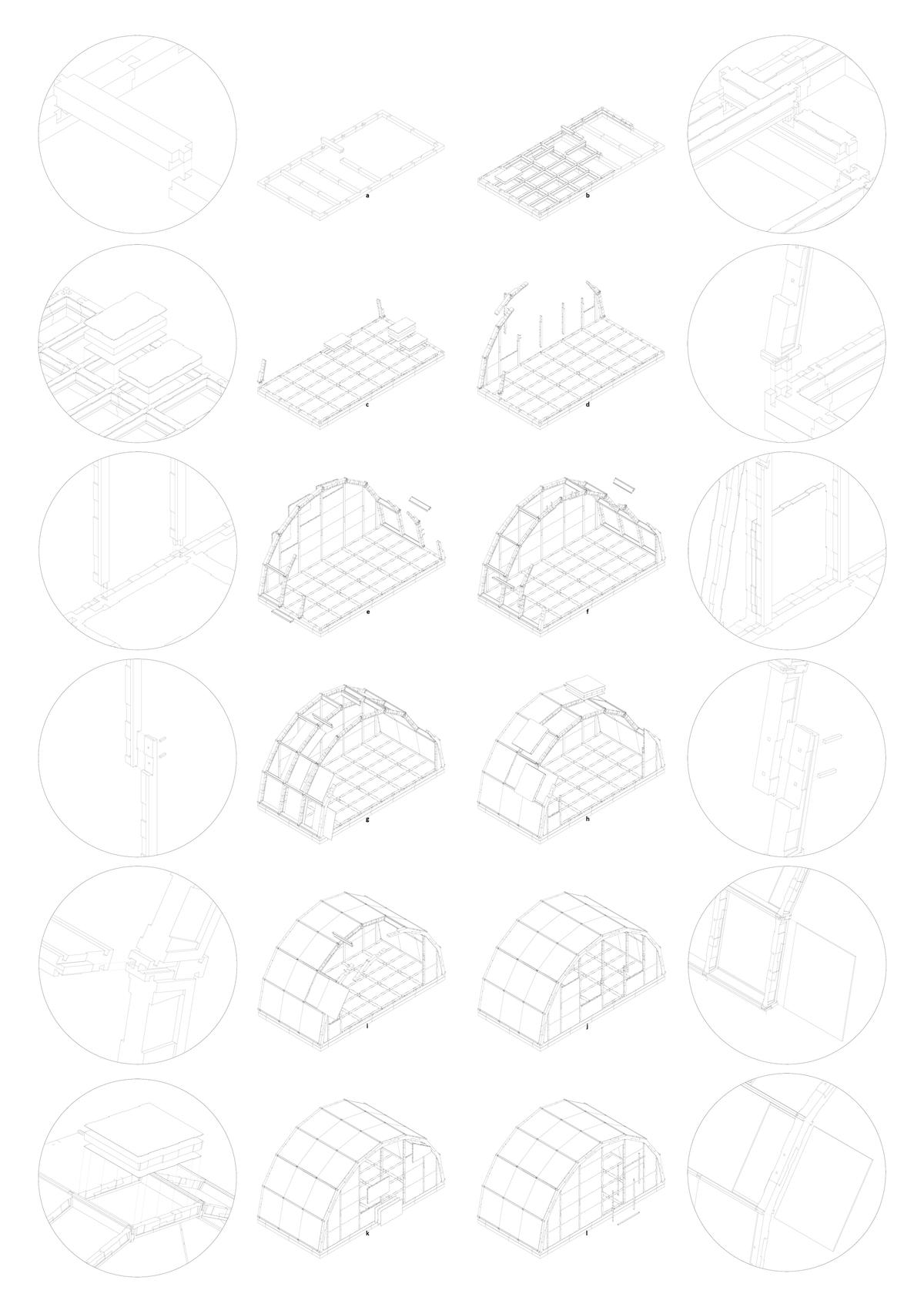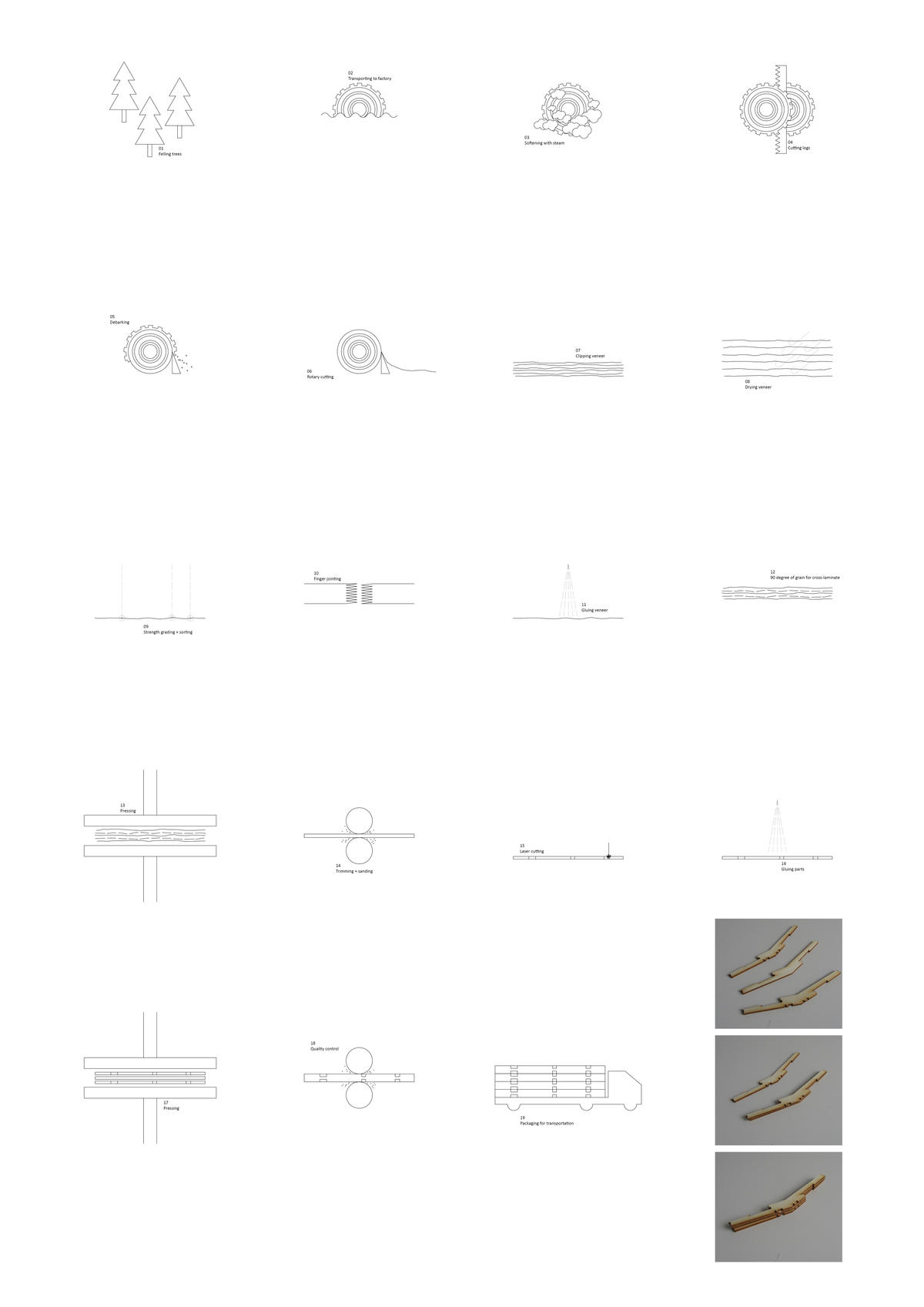 'Shelter in a City' is about creating architectural responses to the environmental crises by using 'Bottom-up' design approach which is influenced by Design for Manufacture and Assembly (DfMA).
School/Level
Category
Year
Months of massive bushfires across Australia at the end of 2019 may prove that the climate change feedback loops are unstoppable. Plan for the worst scenario would be essential to save lives in the future. This project explores the possibilities of using timber to create emergency shelters in aid of climate crises.

Following a research about DfMA and knowledge of traditional architecture in option class 'Advanced Construction Technologies', this design project starts with examining how traditional Japanese wood joints are developed. 'Bottom-up' design approach is then chosen as the method to create the shelters, that the knowledge of Japanese joints is applied to produce an arch form. The arch further evolves into a prototype of a shelter for a single person which could be fitted within a 2.4 x 4.8 m car parking space. Engineered timber components are in appropriate size and weight that the shelter could be built by a single adult with no extra help. An imaginary manufacturing process of engineered wood products is also developed so that the timber components in this project could be machine-made using the contemporary technology.

Hopefully, 'Shelter in a City' could raise awareness of climate emergency and provoke more actions to not only stop the crises, but also prepare for them.