Cooperative Climate Workshop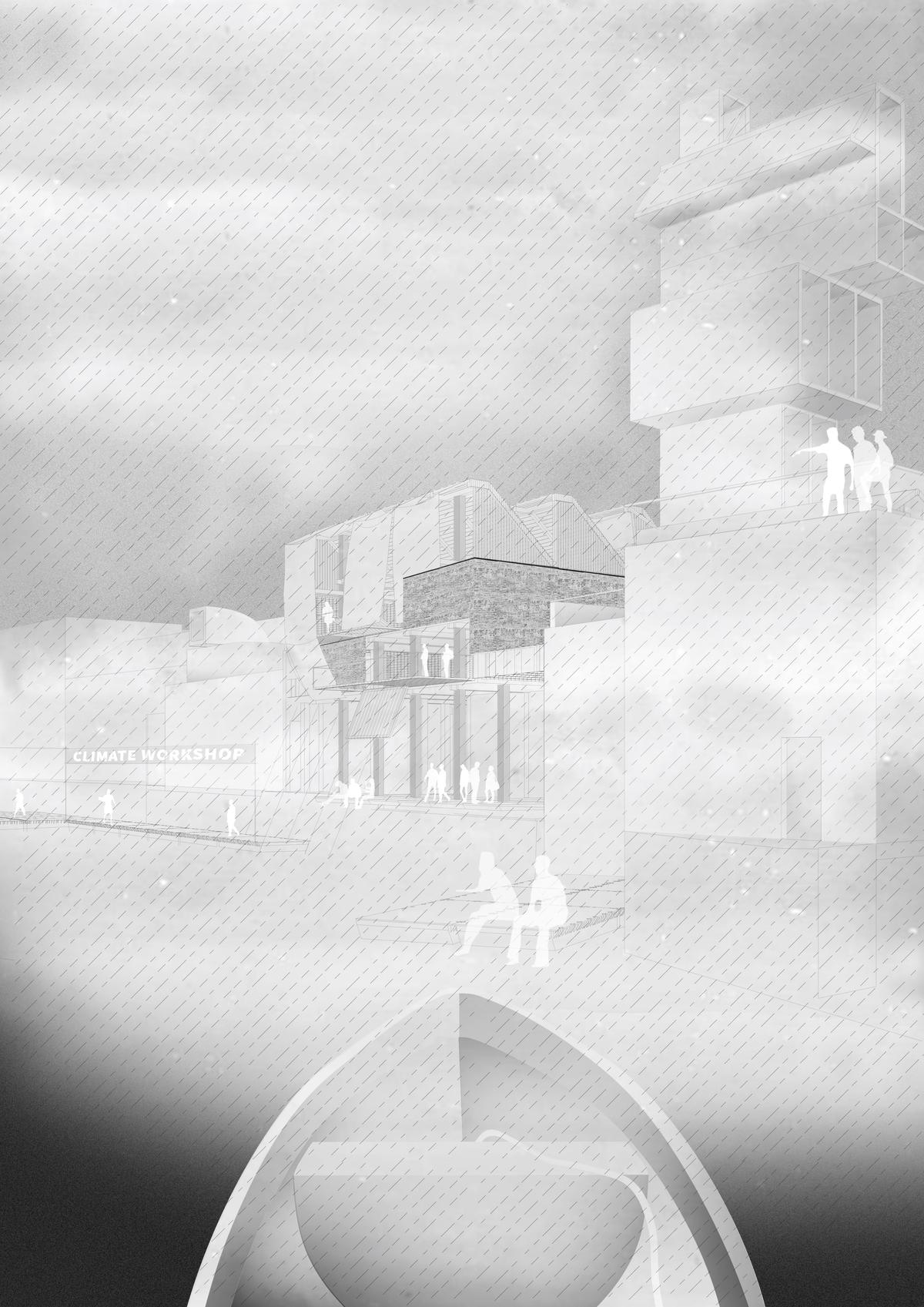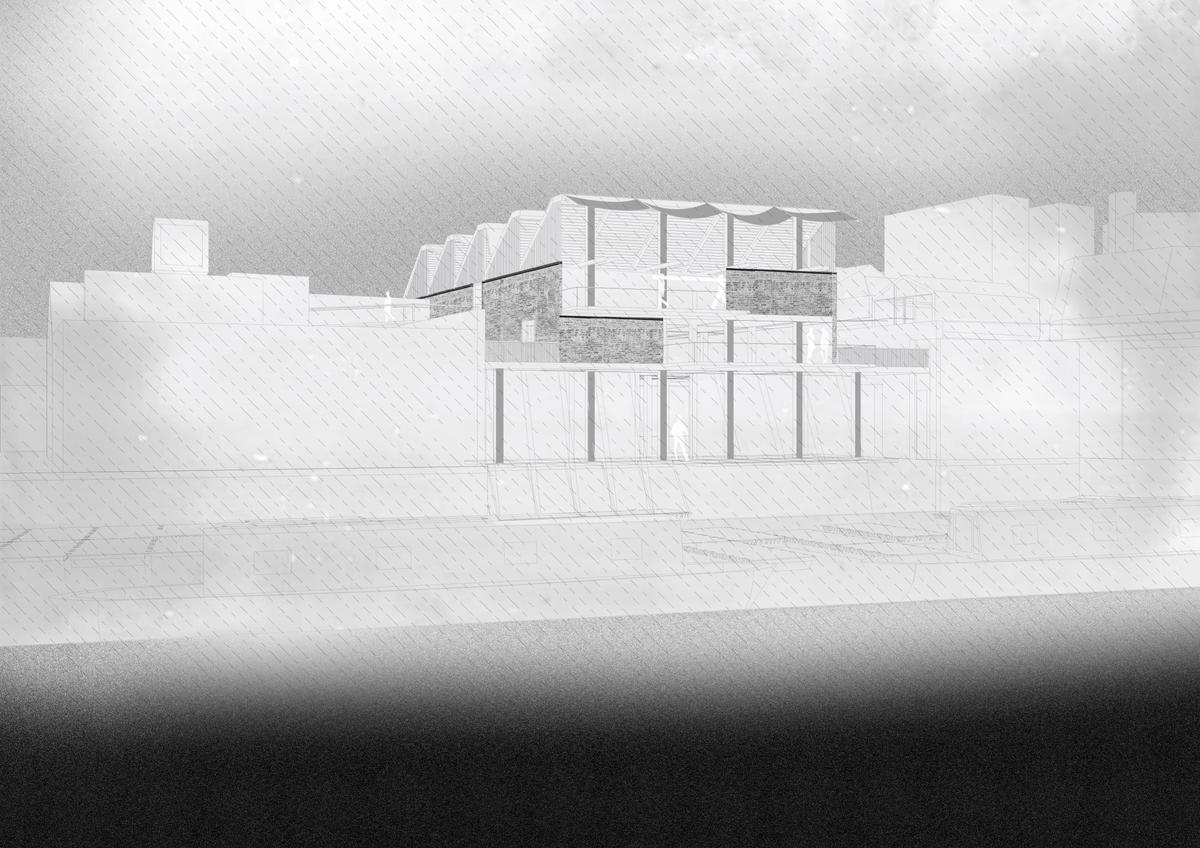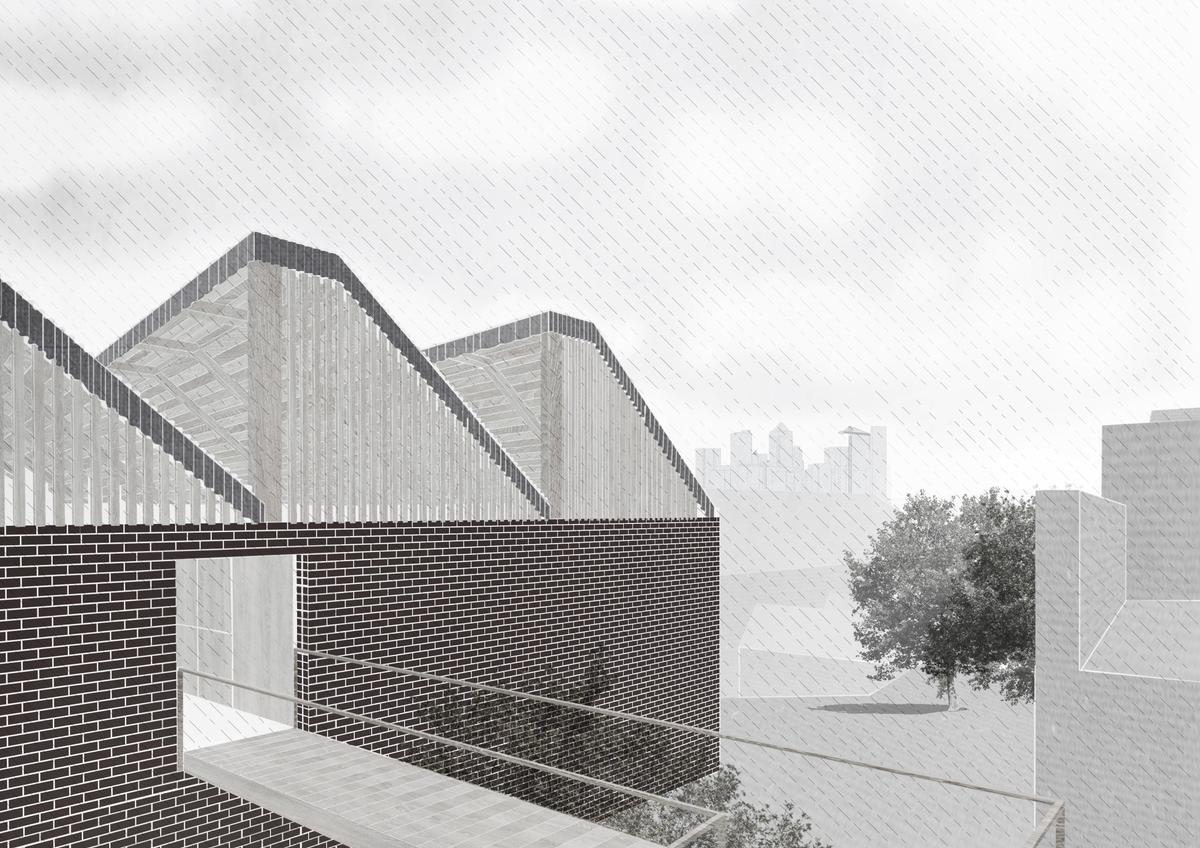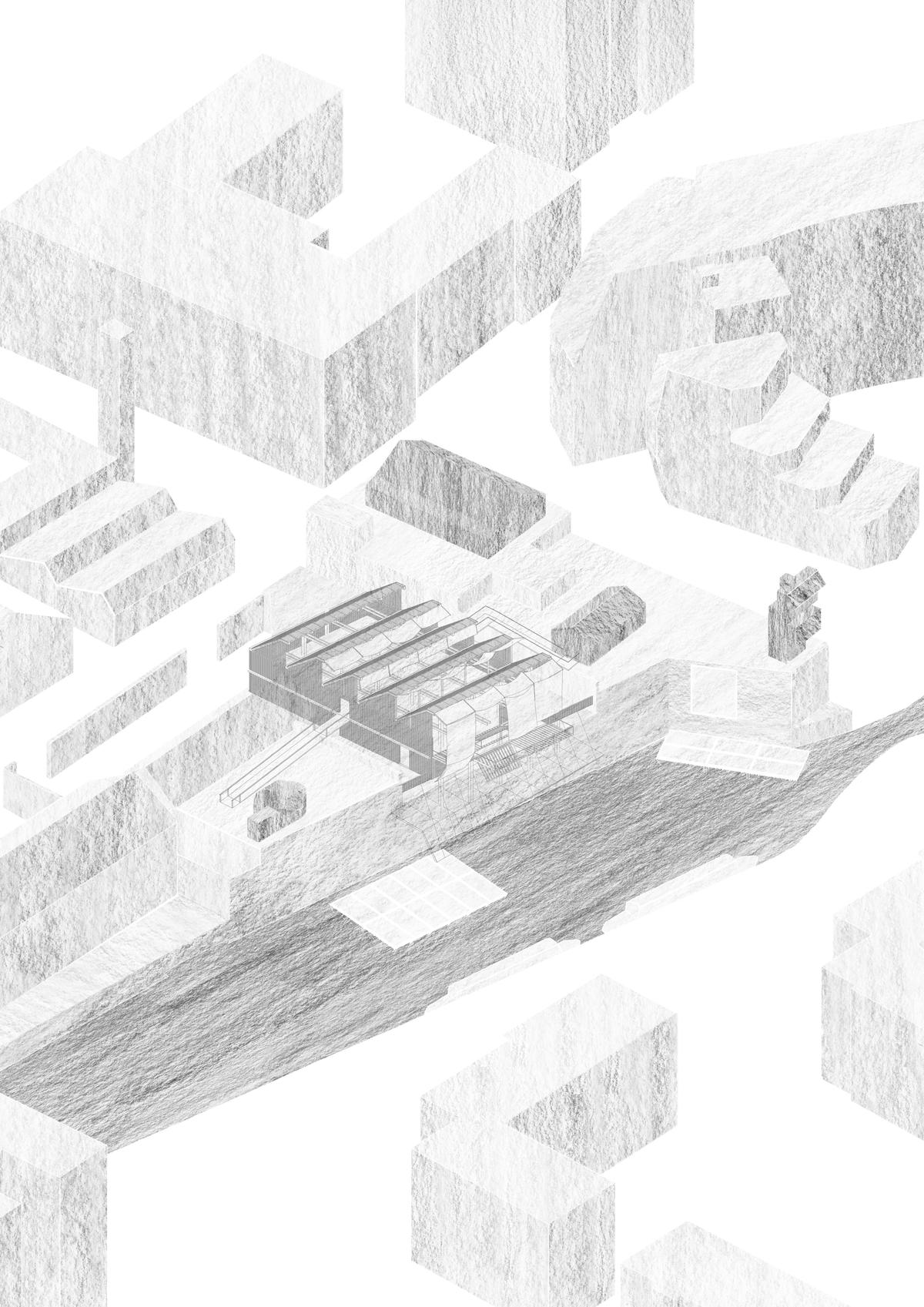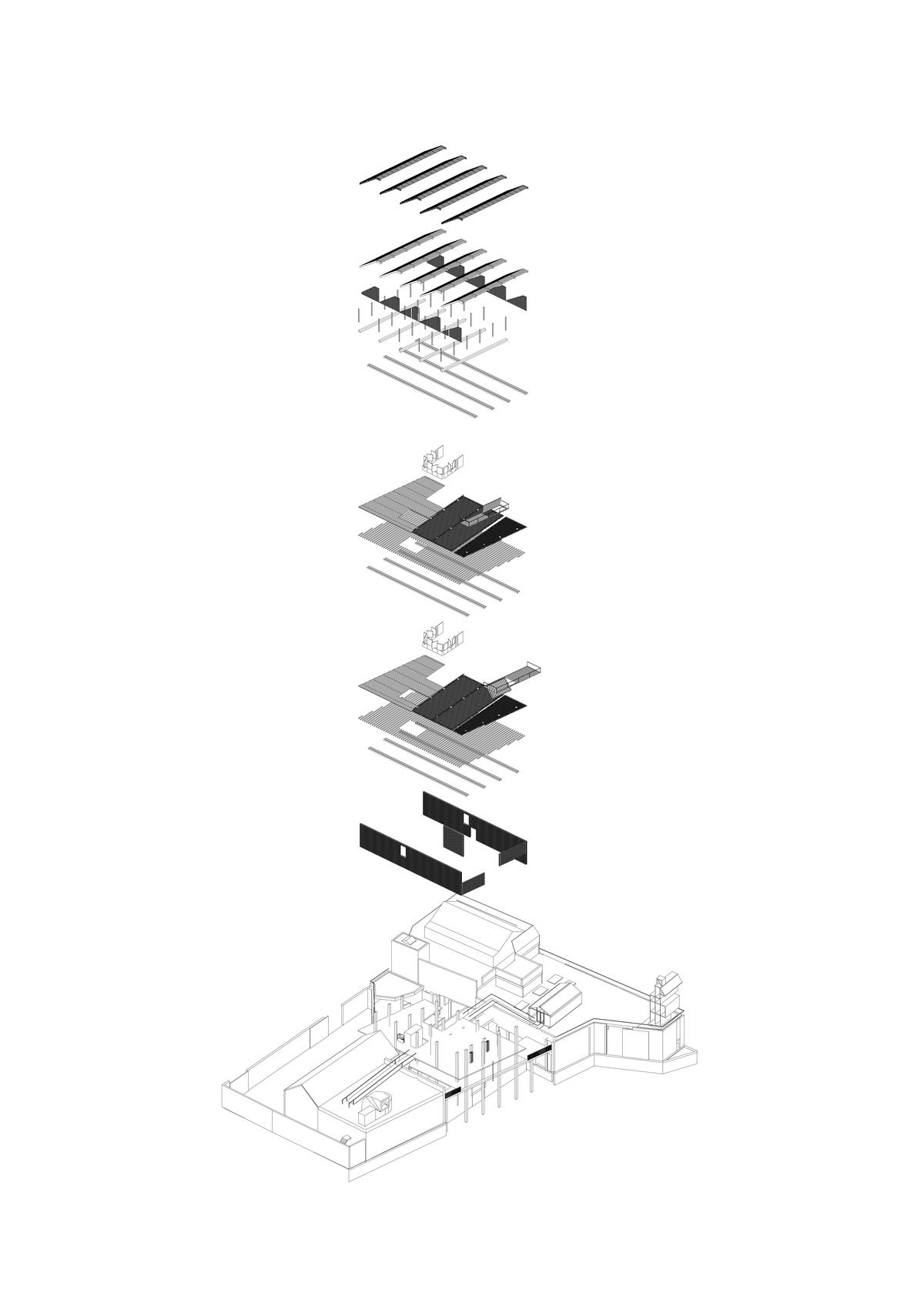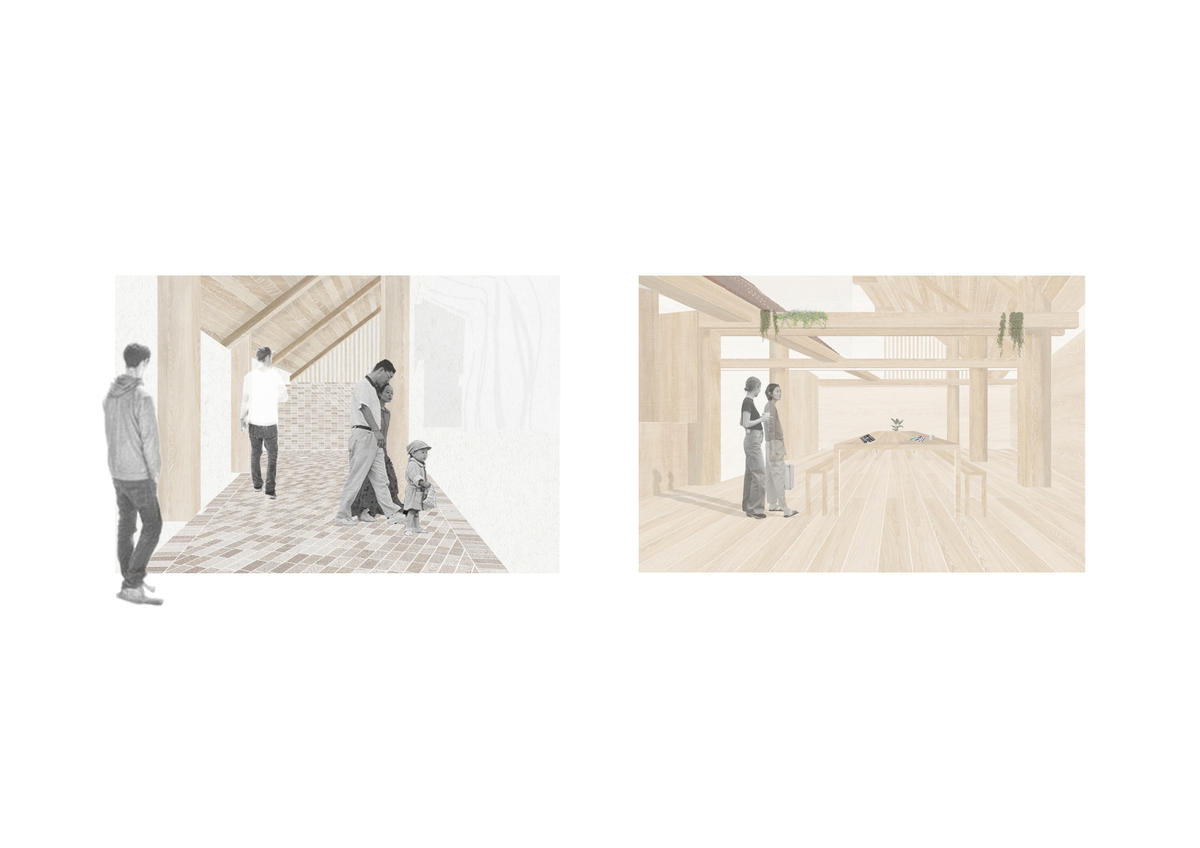 A radical timber workshop sat on Regent's Canal, London.
School/Level
Category
Year
This project is a cooperative timber workshop and organisational space for the climate movement-and other progressive movements-based by Regent's Canal in Haggerston, East London.

The workshop sits on the rooftop of an old wharf building, relating to existing 'Antepavilions' by two walkways. The 'Antepavilions' are three rooftop pavilions, annually commissioned by the Architecture Foundation since 2017. Specified in the brief for the Antepavilion 2020 were a number of NATO pontoons; my design subverts their historical military use, using them as a floating design module, interacting with the canal.

These modules allowed the project to extend, via the waters of London, to Canary Wharf, which I defined as the 'AnteSite' to my project or the site of protest, as the area is the home of deregulated capital and fossil fuel companies.

The construction builds on the existing concrete column frame, with a timber superstructure growing up through the two new levels. The brick skin of the building is made using new recycled brick technologies, including some of the old brick rubble from the few walls that would be taken down to allow for the new design. Timber clads the softer spaces of the building.

Through the workshop building's auxiliary spaces, as well as on the floating modules, democratic communal activities such as meeting, organising, educational events and workshops would take place.