Degrowth through Community Conviviality: Craigleith Recycling Social Centre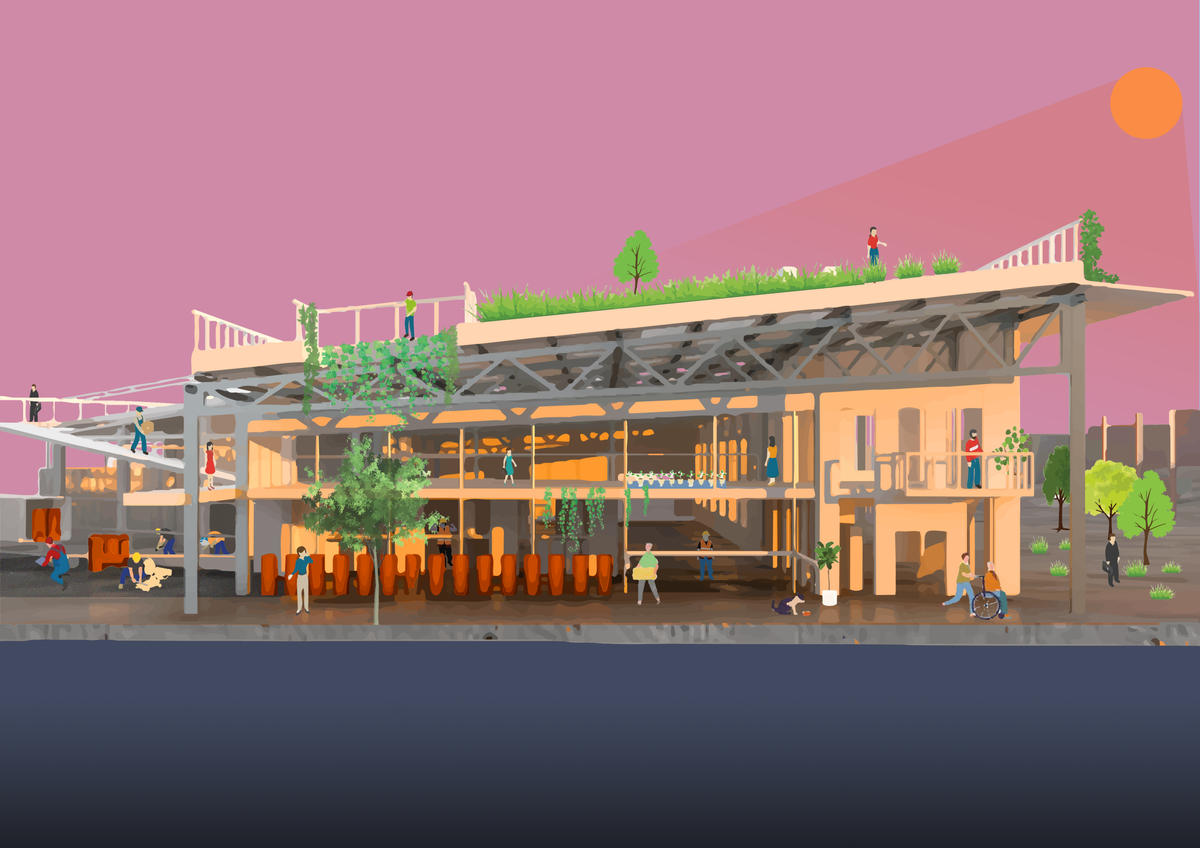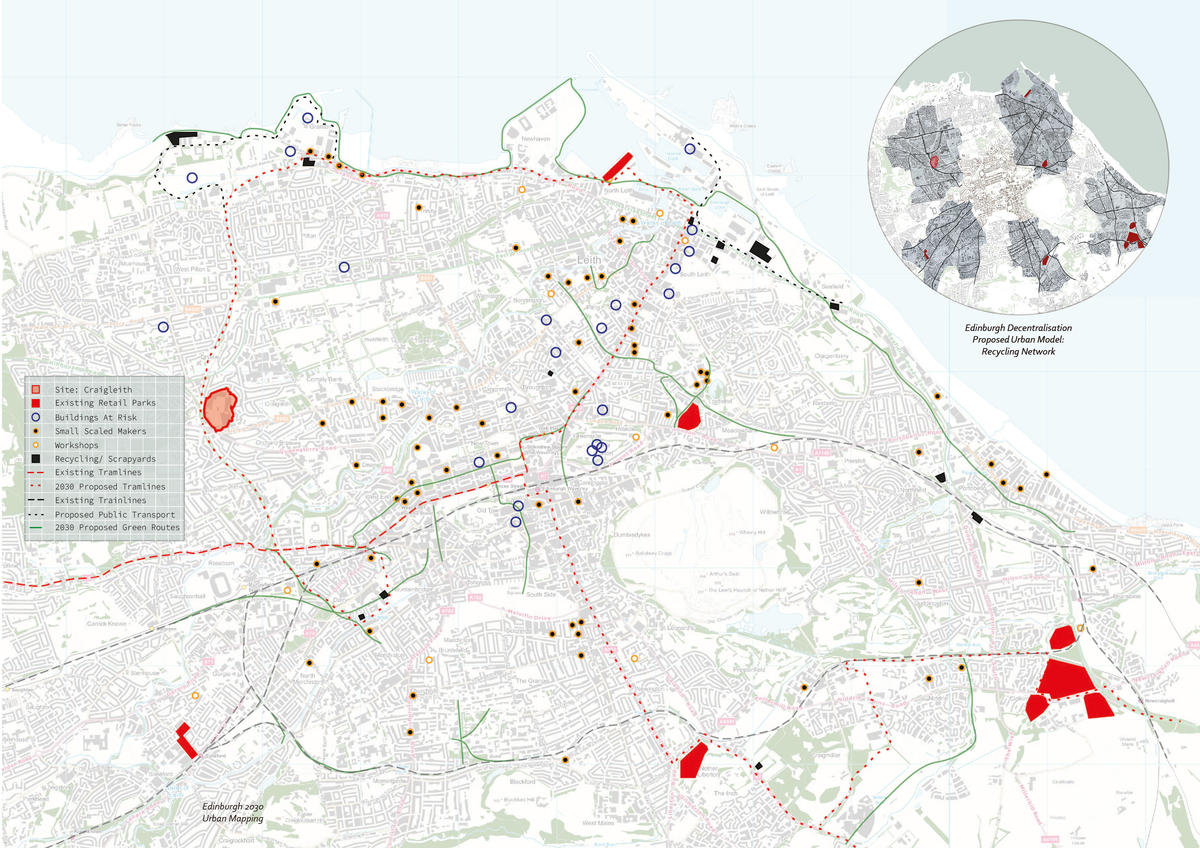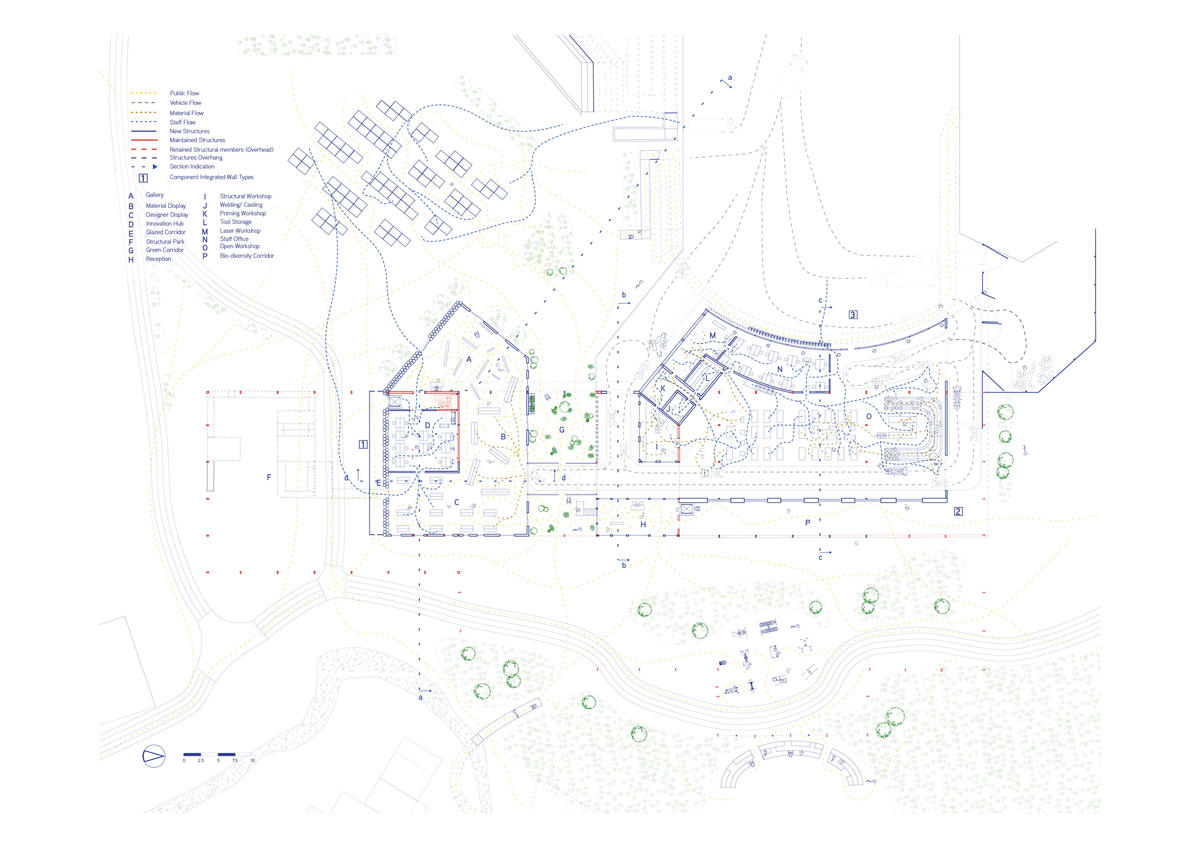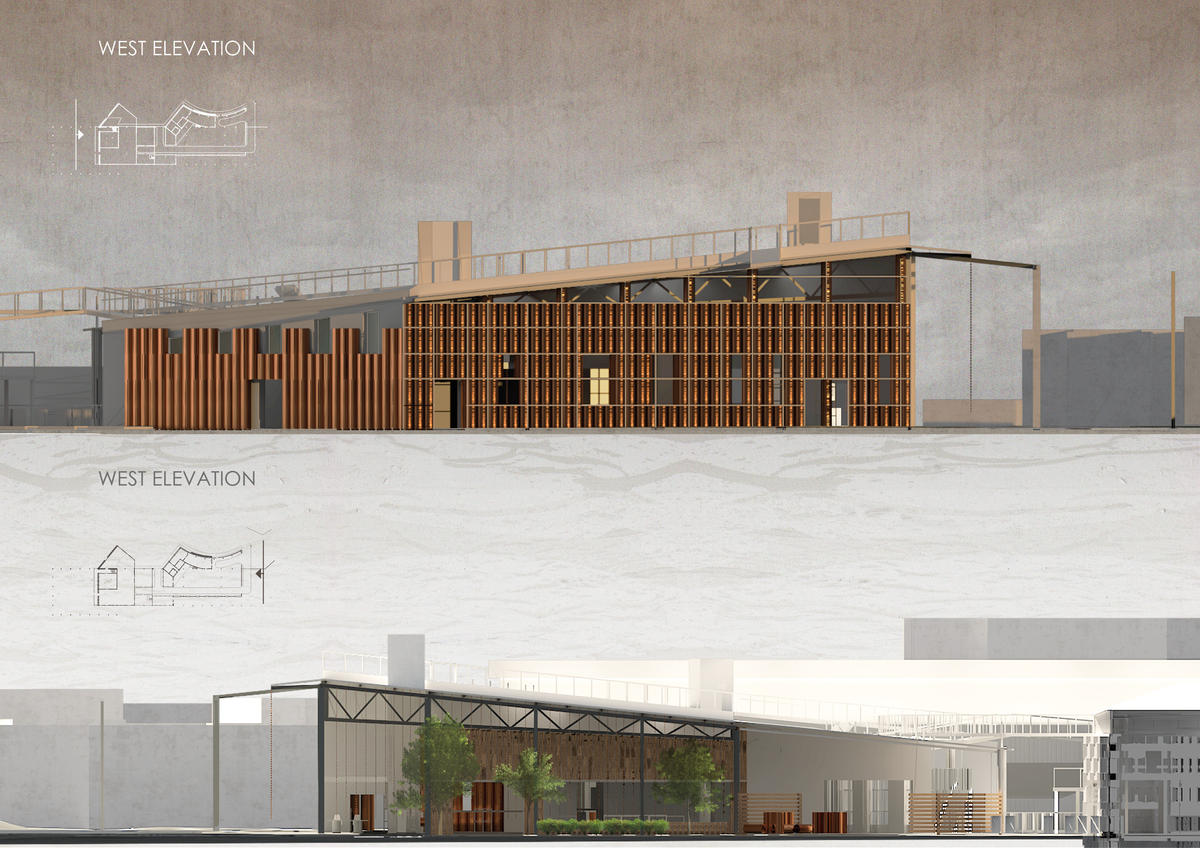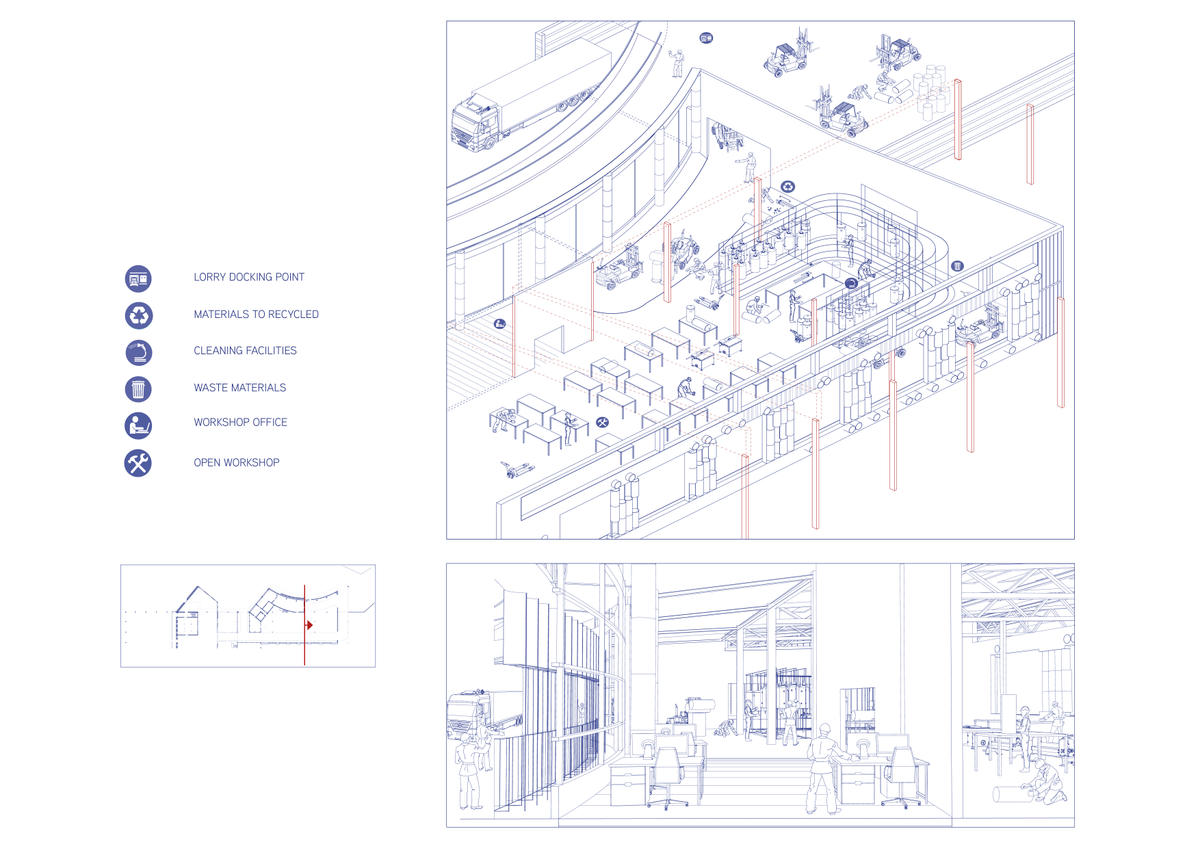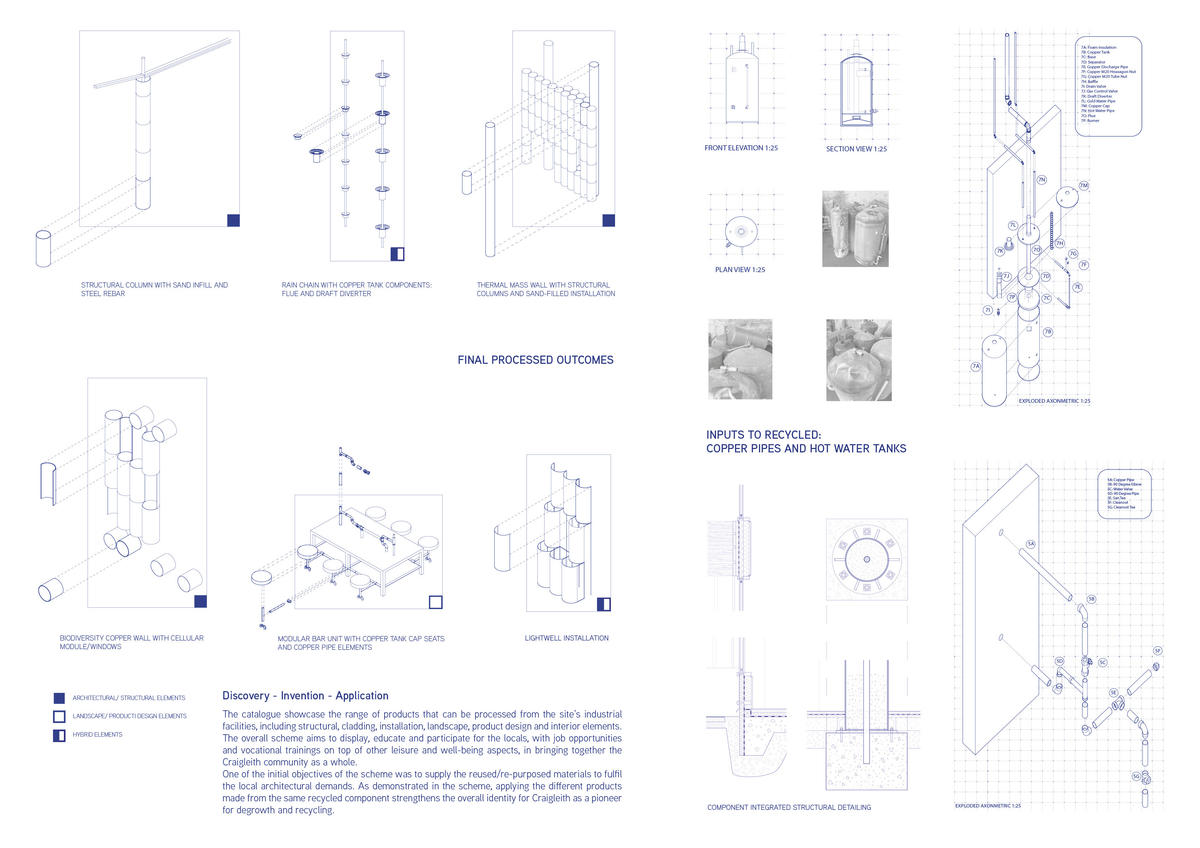 'A new industrial revival' of brining back productions in a sustainable manner, to form a self-sufficient cycle in the local community through a series of interweaving programmes.
School/Level
Category
Year
The project raises the challenge of the shift in our social habits with technological advancements; seeking an alternative future for the car retail park at Craigleith, opposing the current trend of social and urban developments. By introducing a community-oriented complex that accommodates ordinary and unconventional de-valued components from sourcing to an up-cycled finish product, the proposal incorporates leisure, educational and utilitarian functions in promoting the sustainable community-oriented enhancements of the area.
Collaborators: Constantina Antoniadou and Sonakshi Pandit