Nirvana - A New Glasgow Bathhouse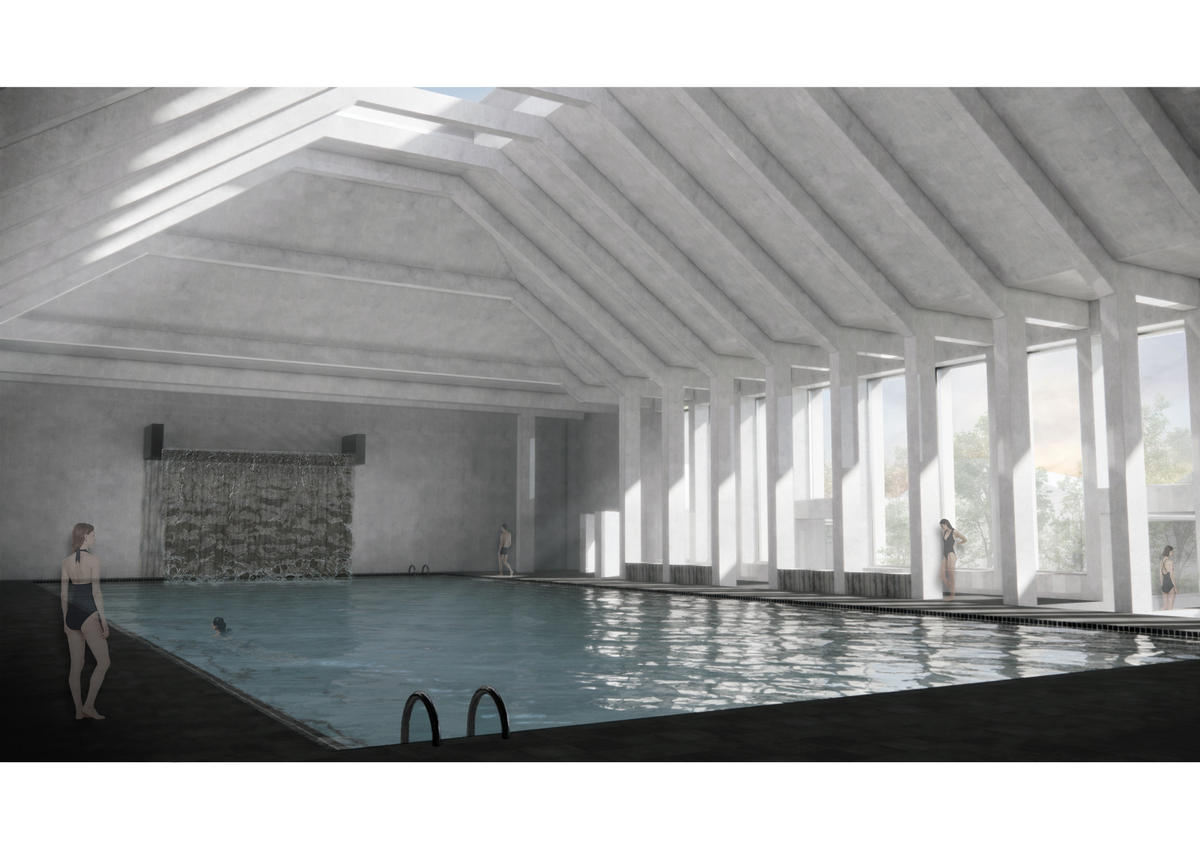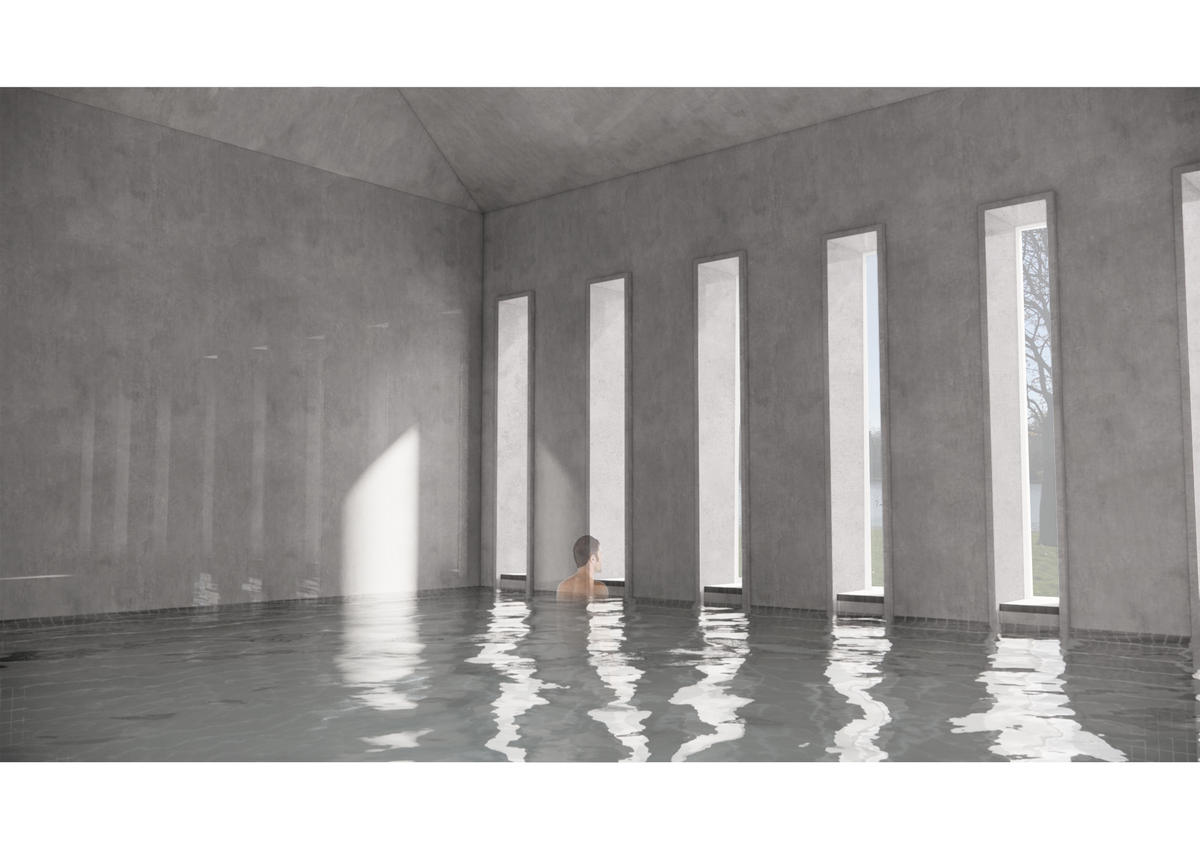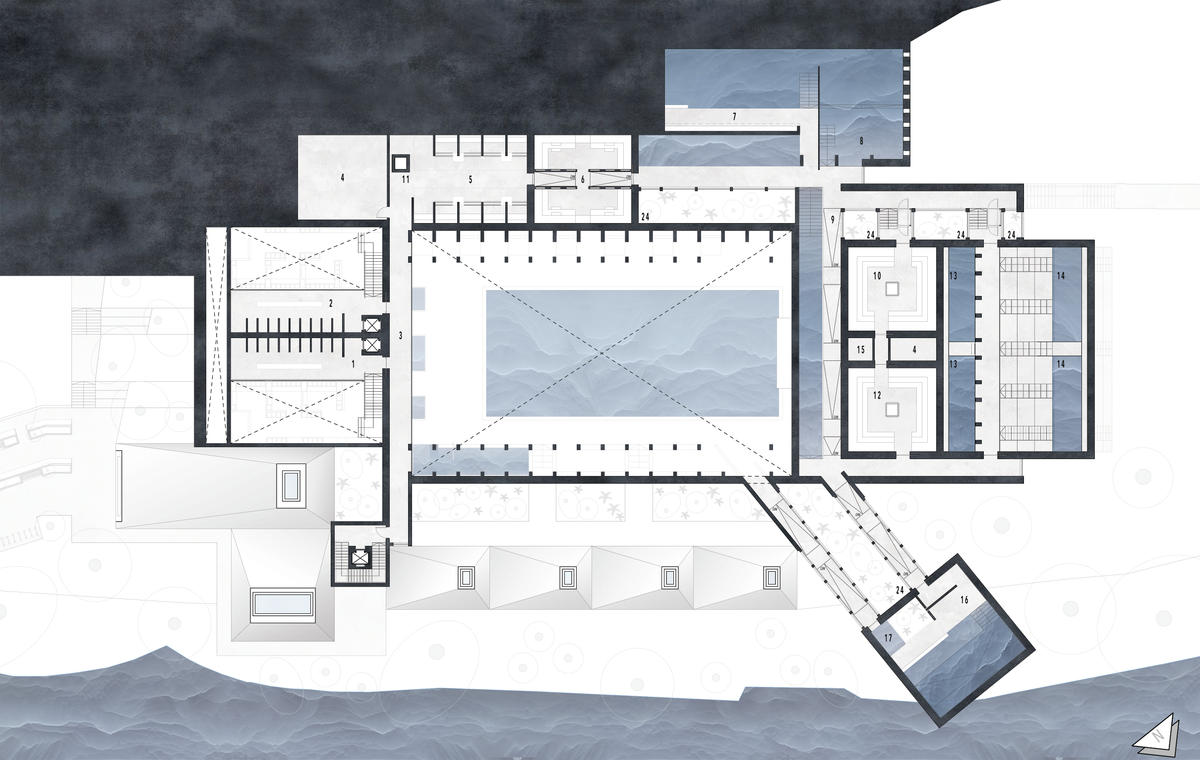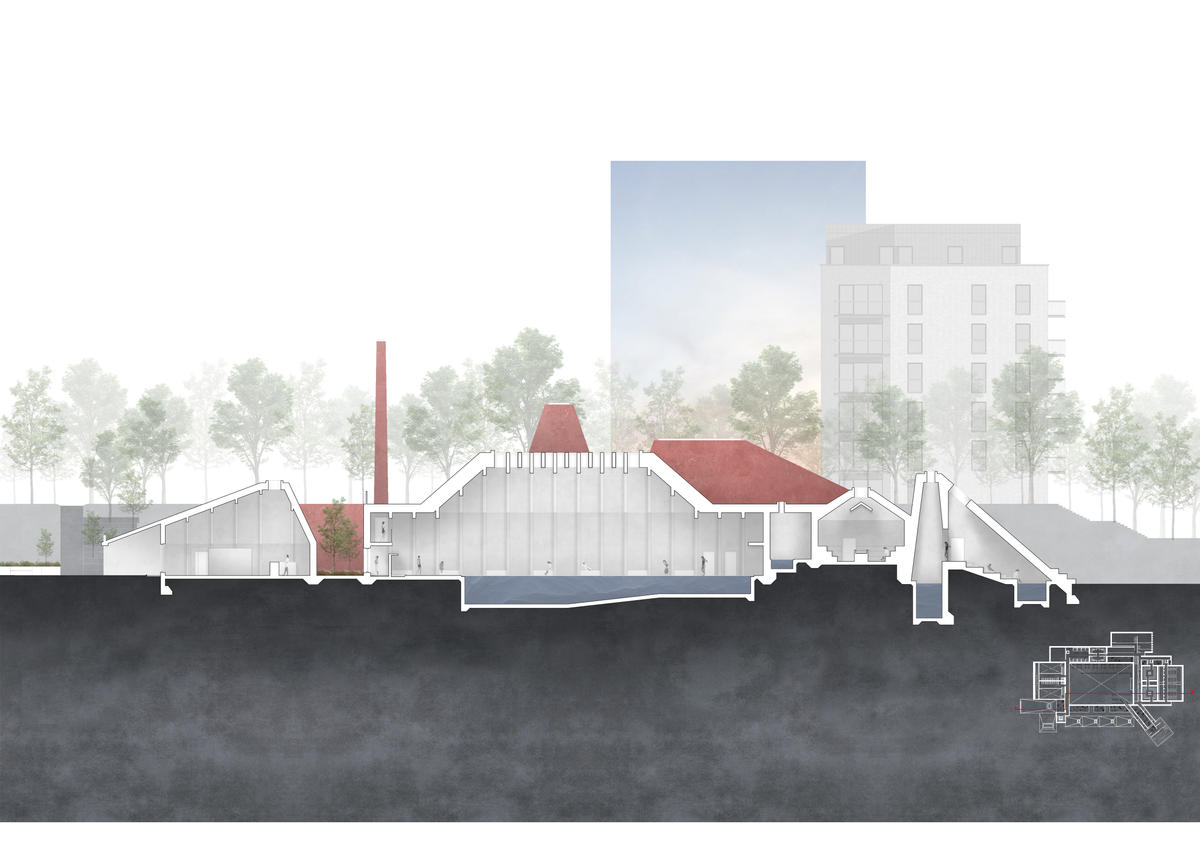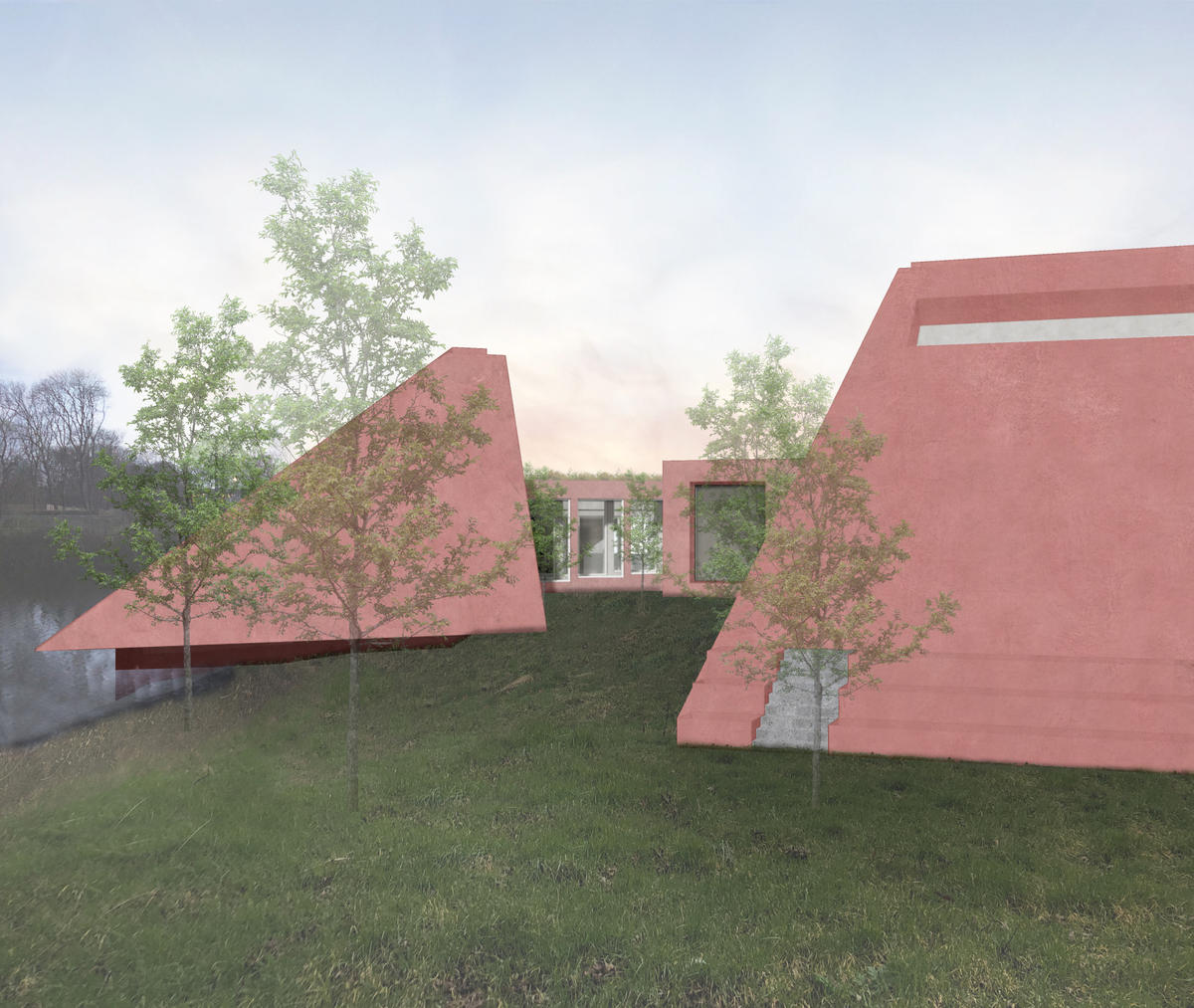 The post-industrial context led to the creation of a new built environment to serve the people of the area; improving their mental and physical health through ritualistic spiritual bathing.
School/Level
Category
Year
Nirvana centres on rejuvenating the body and mind by creating the conditions for the Buddhist states of Sāmadhi, Prajñā and Sīla. This is accomplished through ritual. The 'BE' space brings the user into the moment; the 'REFLECT' space offers opportunity for meditation; the 'EXPERIENCE' phase allows the user to experiment with and define their limits with temperature; the penultimate 'TRANSCEND' space renders the users at the mercy of their other senses within a darkened volume; finally into 'UNDERSTANDING', which includes the main pool and treatment rooms.

The massing approach is an homage to the industry which was once the life blood of the area and is now falling into disarray. The design aims to bring together large volumes and chimney elements with the natural landscape, to form a new architecture within the post-industrial area. The sectional approach is one of three layers. The chimney extrusions form a new landscape within the park, accessible to those who walk above. The users of the building will begin their ritual on the upper level, slowly descending throughout to reach the main pool space; an influence which was taken from ancient Turkish Hammams.

The spatial quality is varied throughout, through the use of controlled light and volume within the different spaces. The experience is mostly internalised, therefore the control of volumes and the users feeling of submersion is very important.
You may also be
interested in