'Community for Care'- CHoF Community hub for the Elderly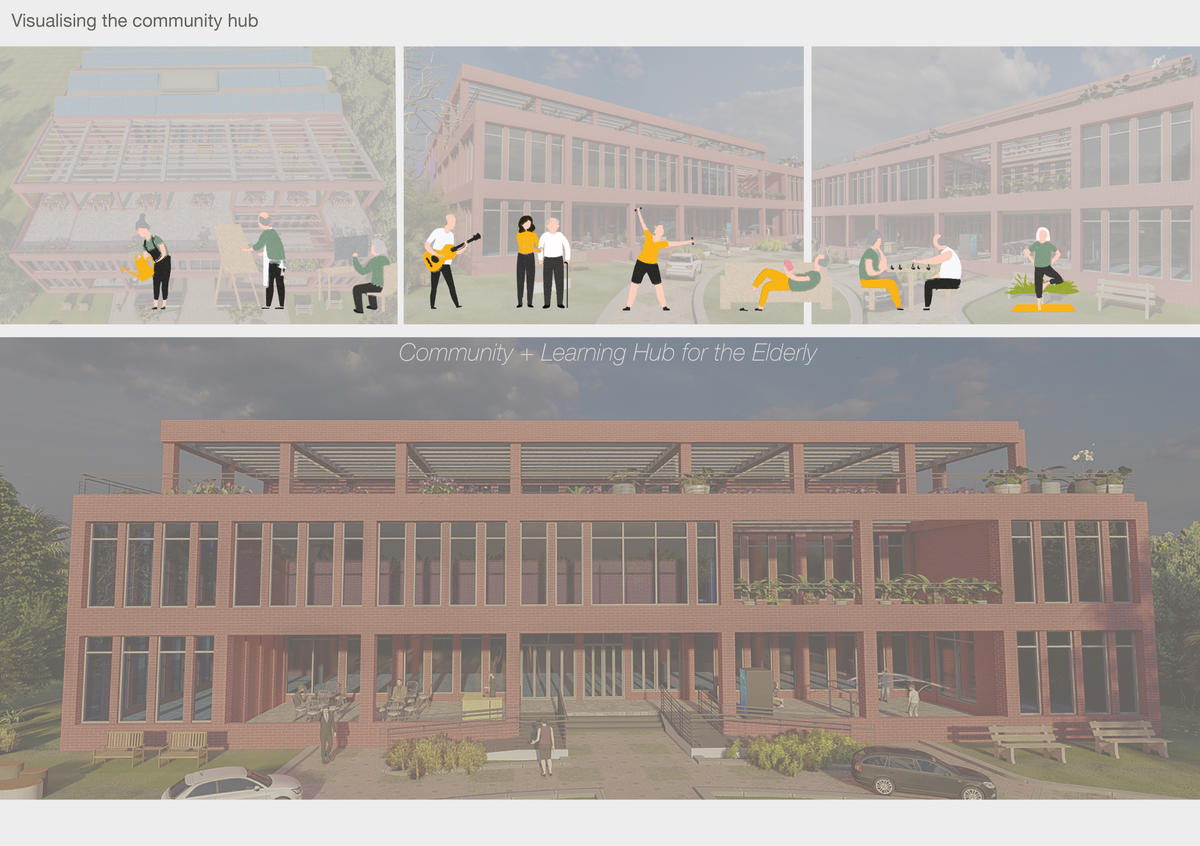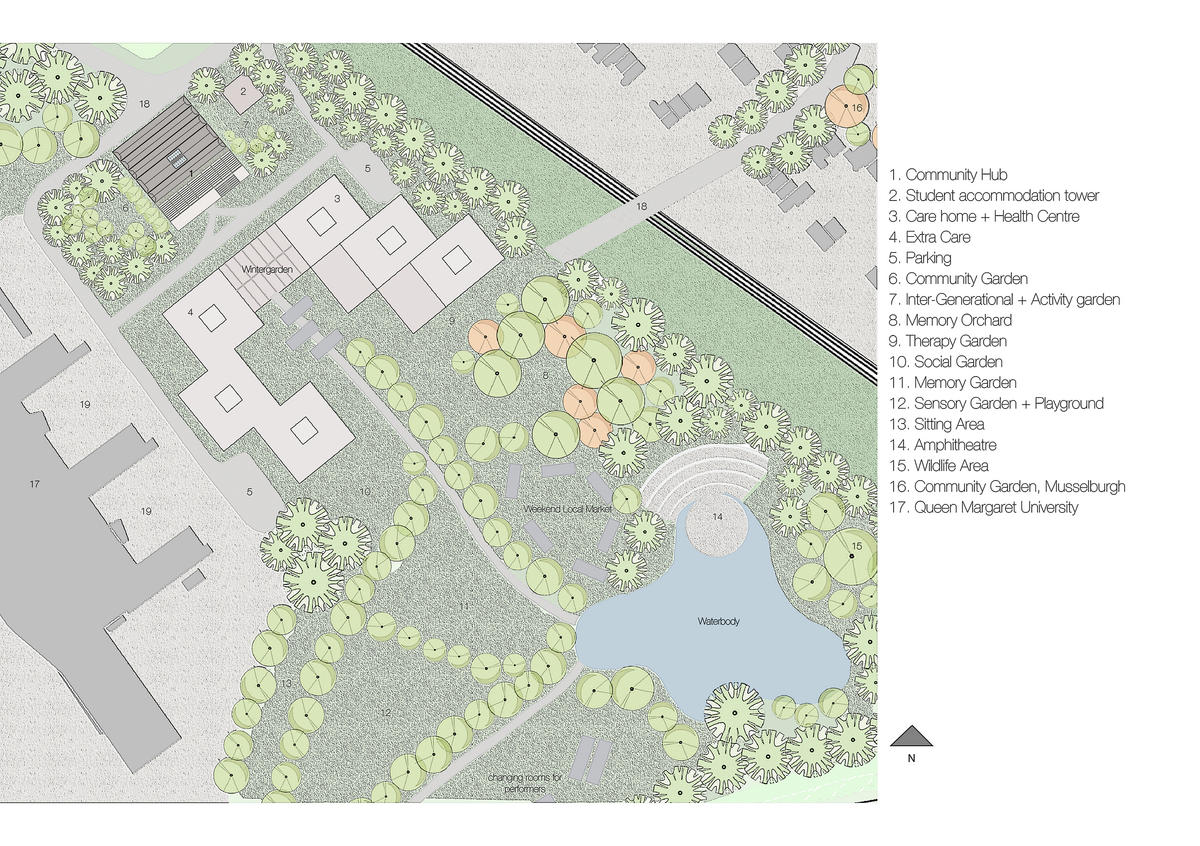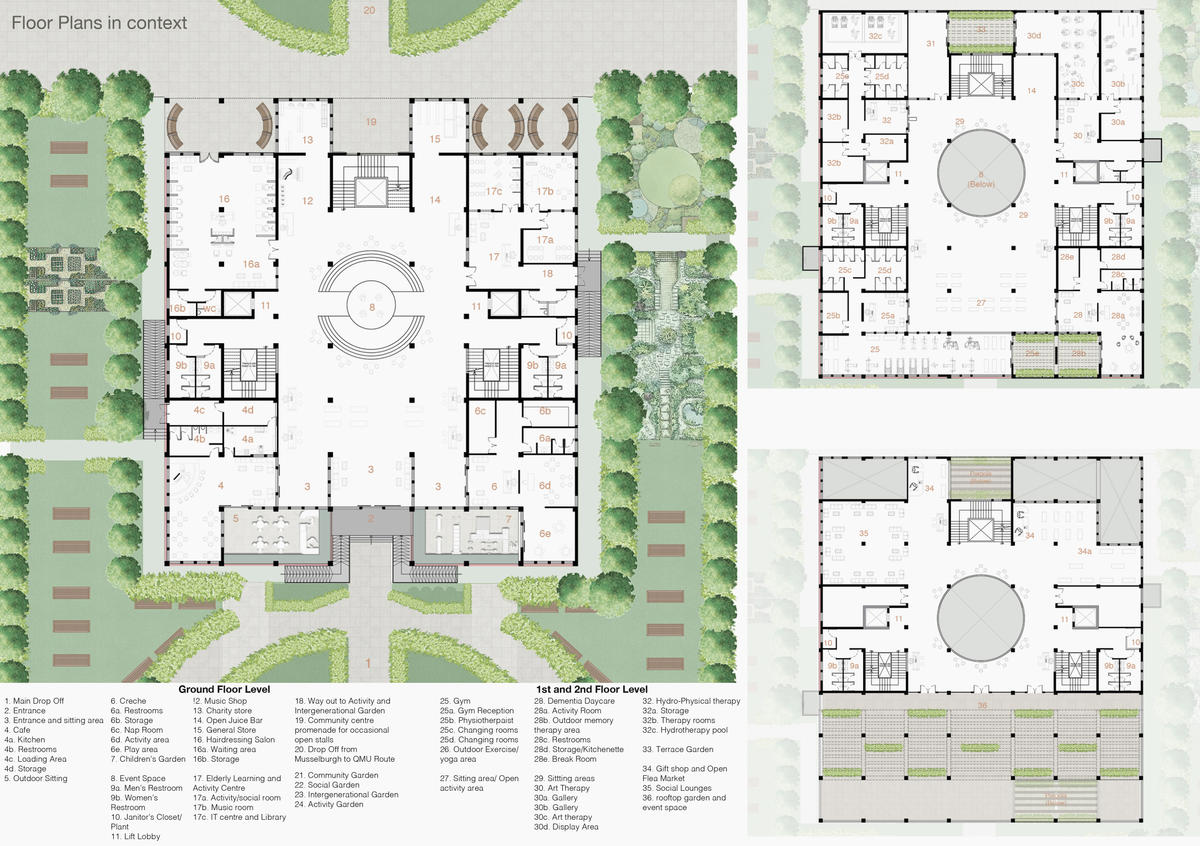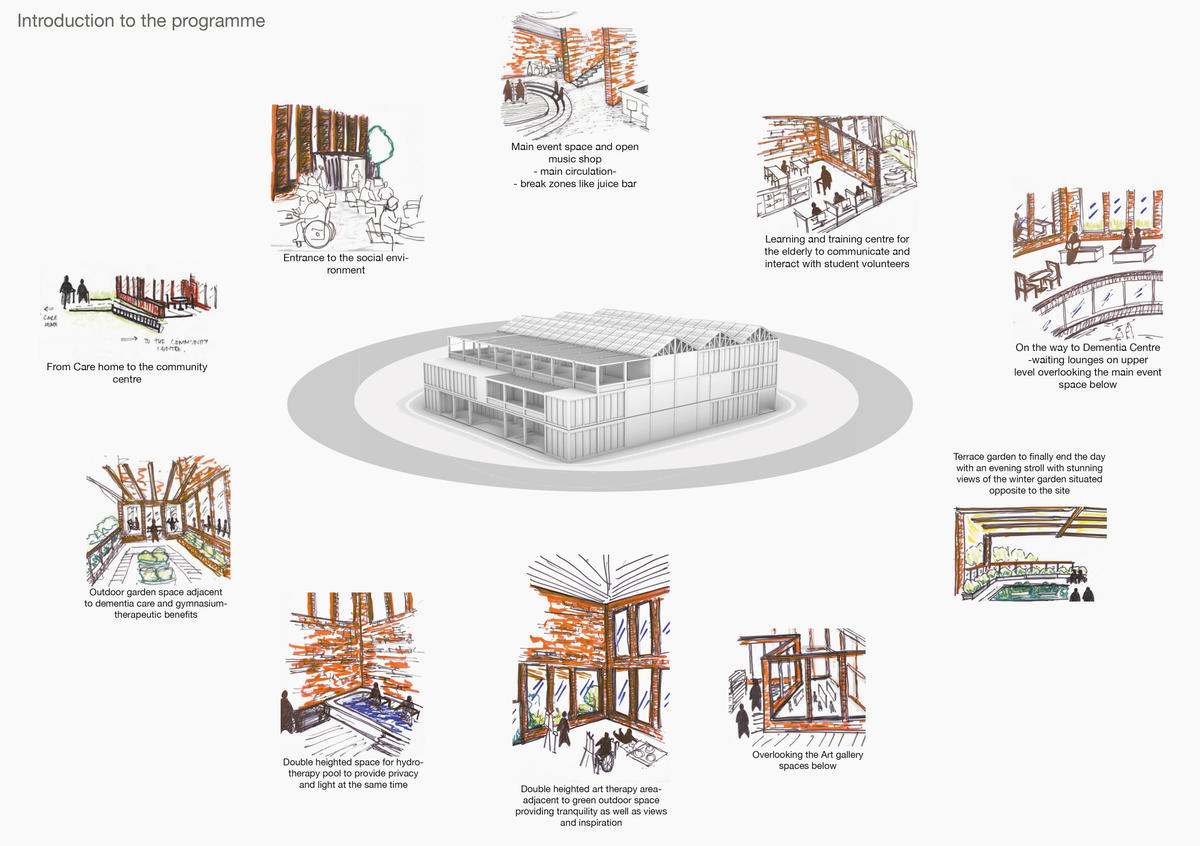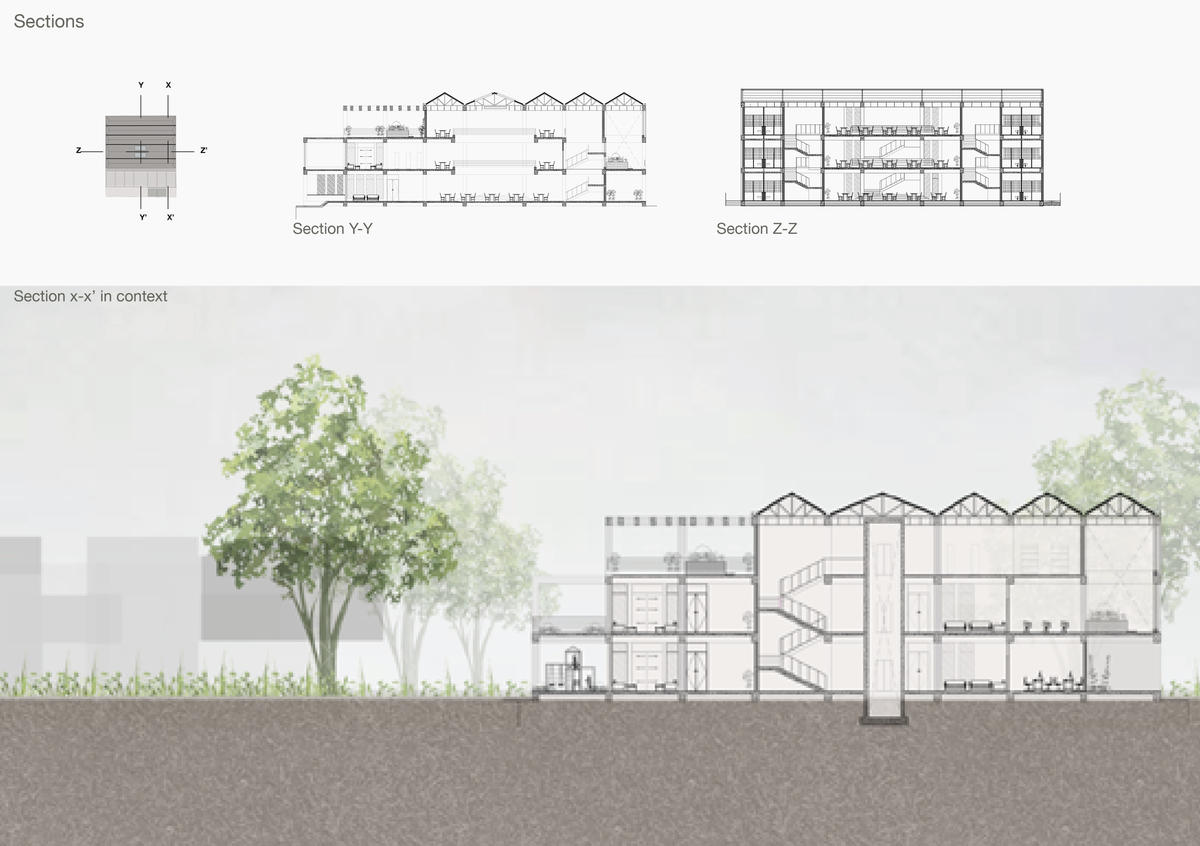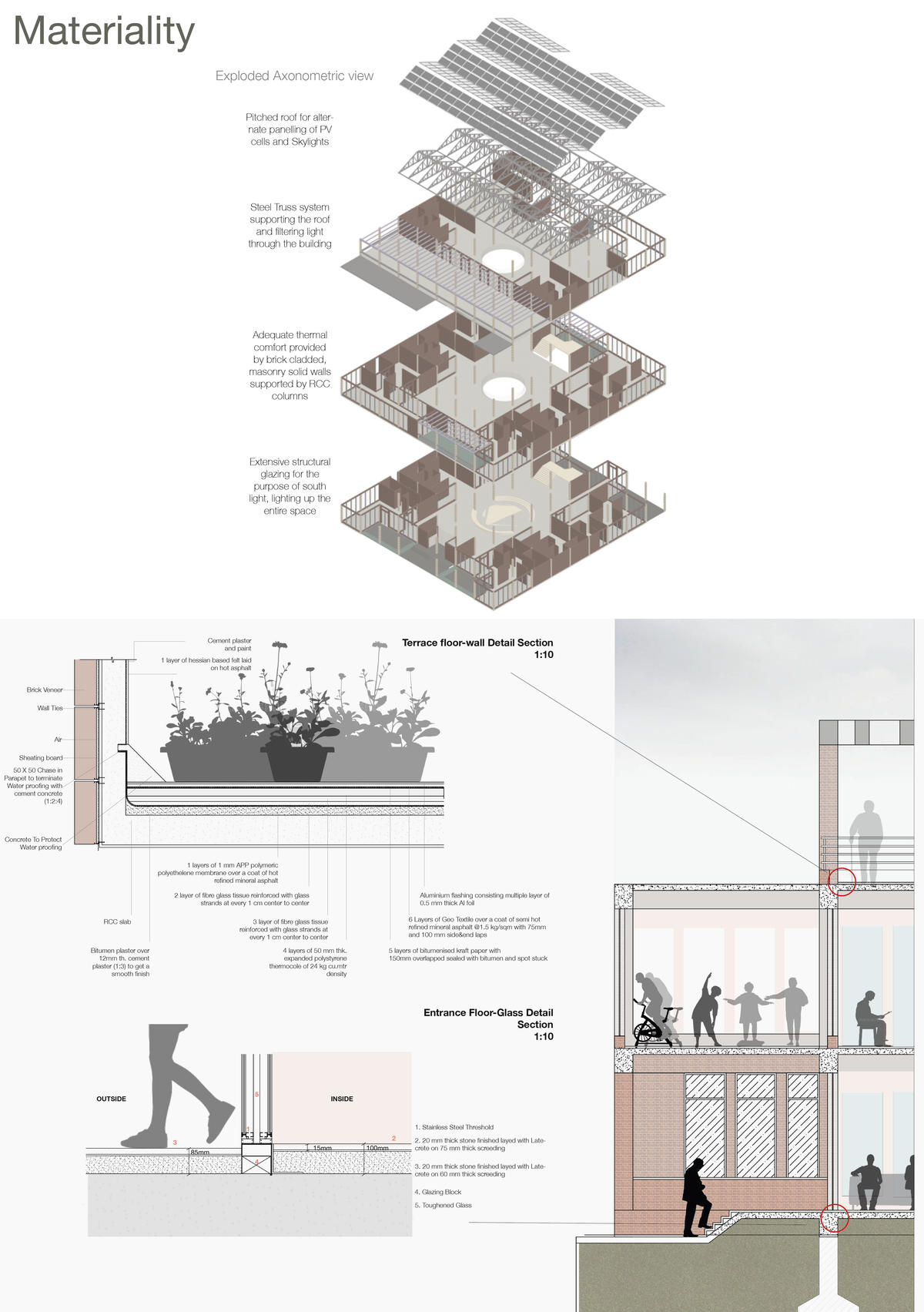 The aim and vision of the project is to change the realities and perceptions of the care of the elderly community through developing a teaching and research based care home environment on site.
School/Level
Category
Year
The essence of the project is to create a new communal space for people of all generations as well as creating an ecological node that connects well with both the town of Musselburgh and the QMU campus. The proposed hub building aims to complement the care-home complex and to enhance the welcoming feeling for local people from the community. The building carefully differentiates between public, private and semi-public spaces, providing a programme of functions dedicated to mental and physical well-being, particularly for those requiring care. The three storied building is organised vertically.- The ground floor offers cafe and retail spaces are utilised by the public with opportunities for all to interact with the main event space. The activity/learning room on the north side offers volunteer-based, interactive activities like music, reading etc. Other programme specific areas like the gym, hydrotherapy and art and gallery spaces on the first level are more private. The building is located on the north-west corner of the allocated site of Queen Margaret University, next to the proposed student accommodation tower. Hence, it successfully provides a link with the town and acts as a resource for frail older people living within the complex and the wider community.