Care Home of the Future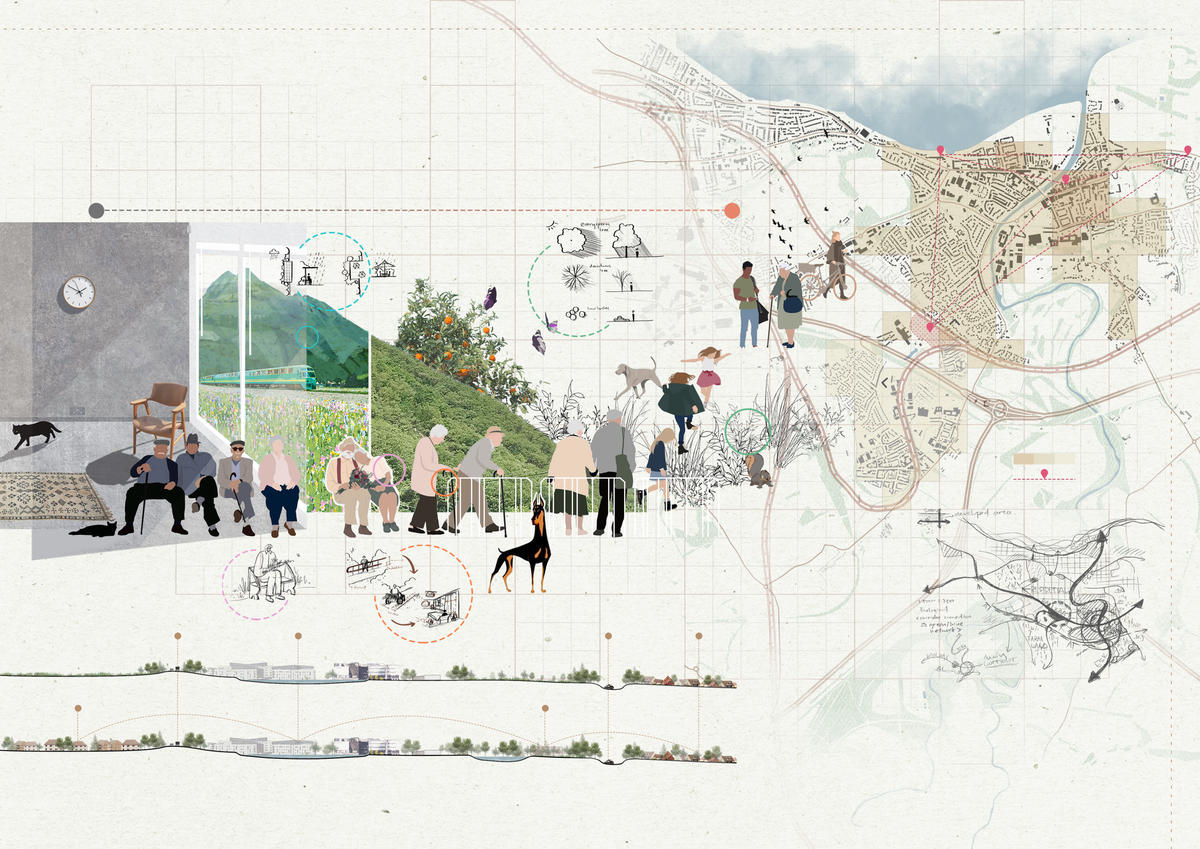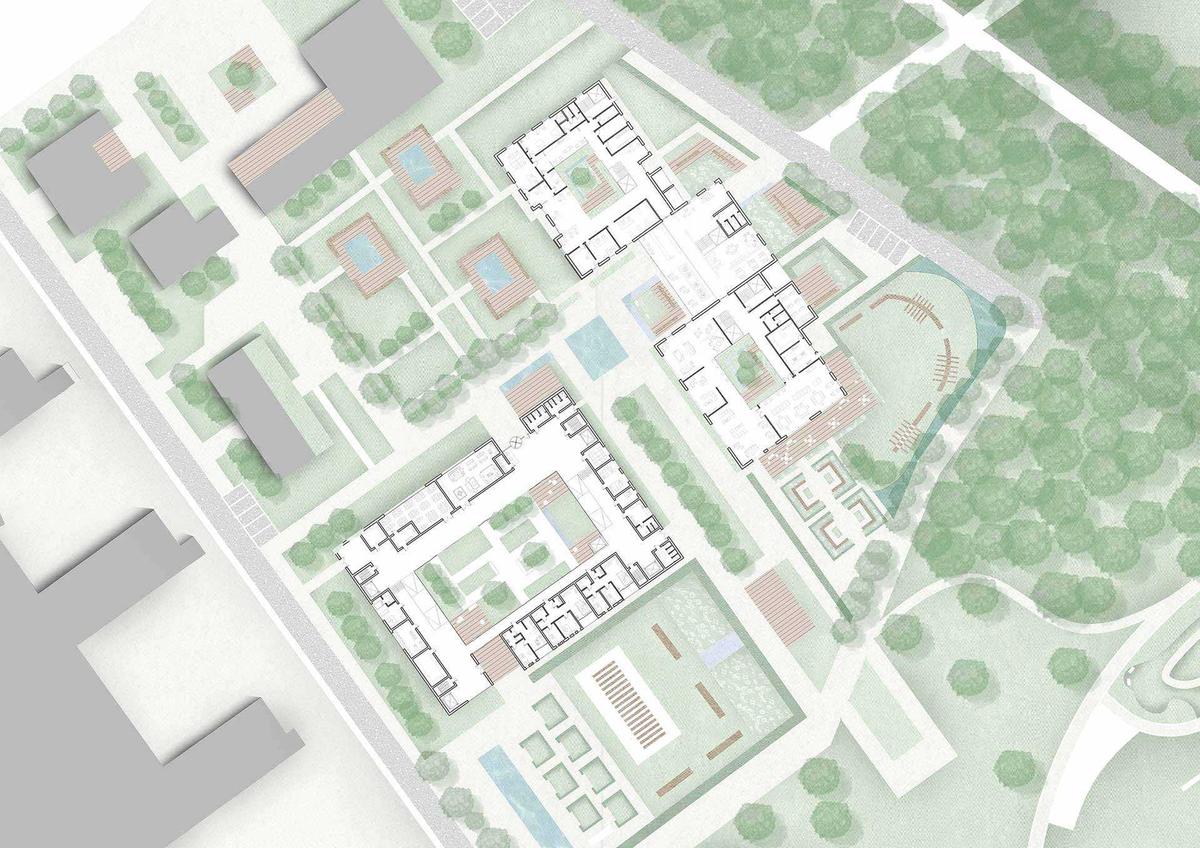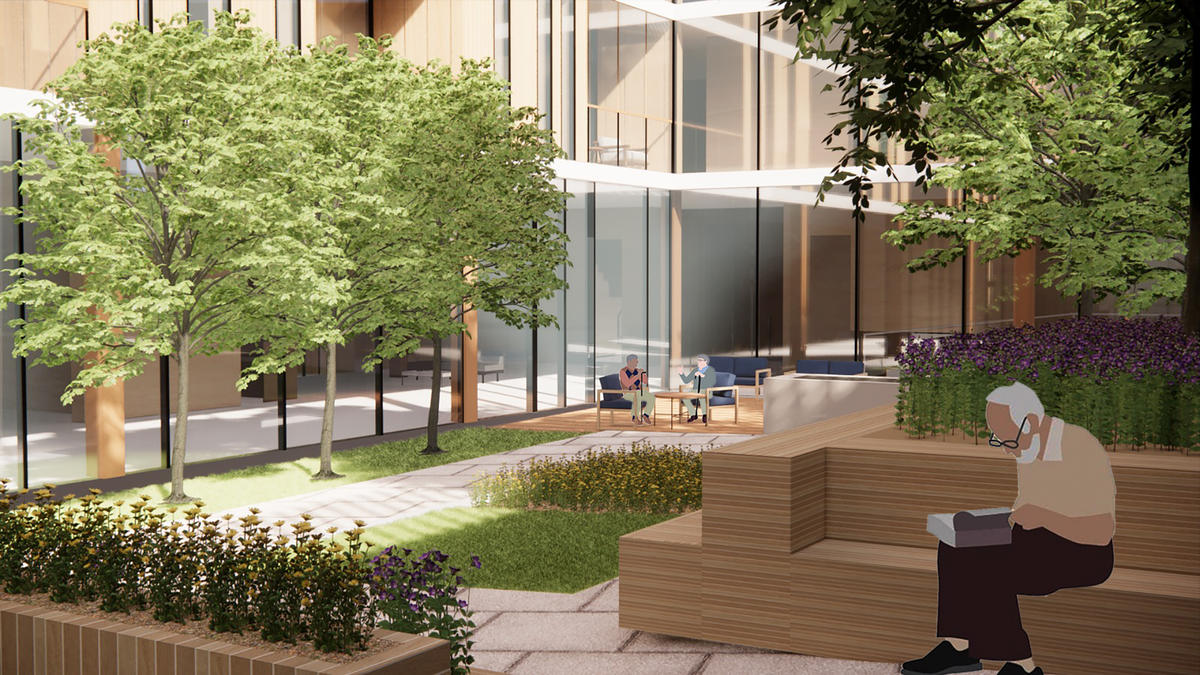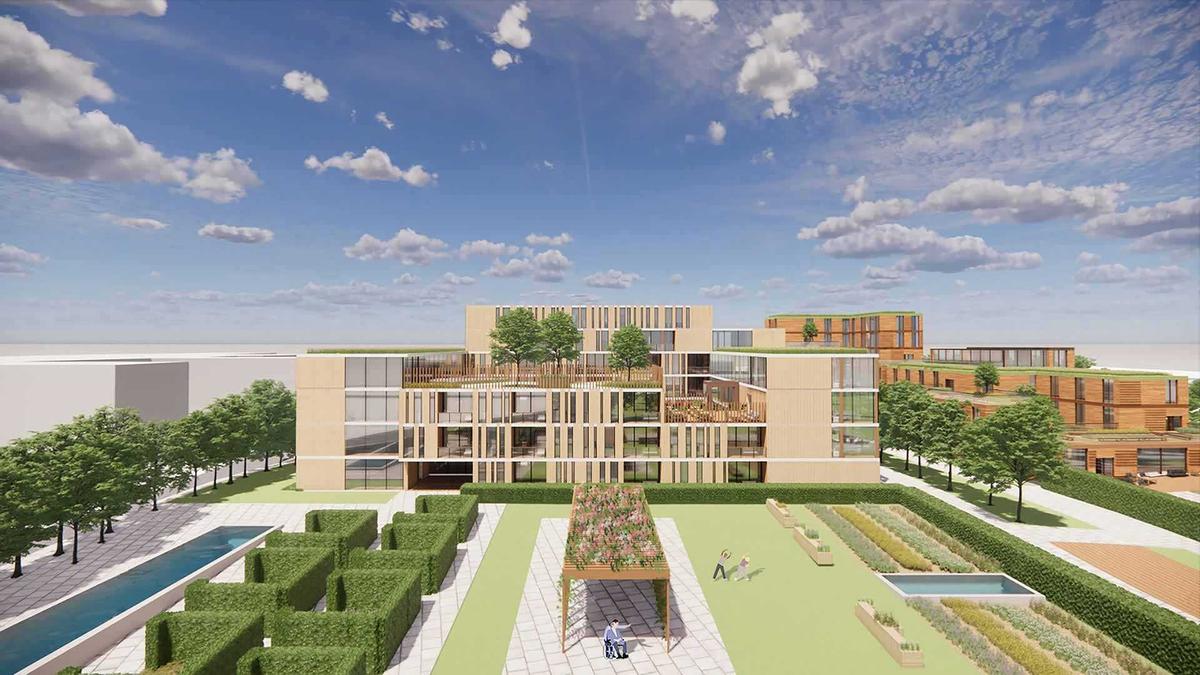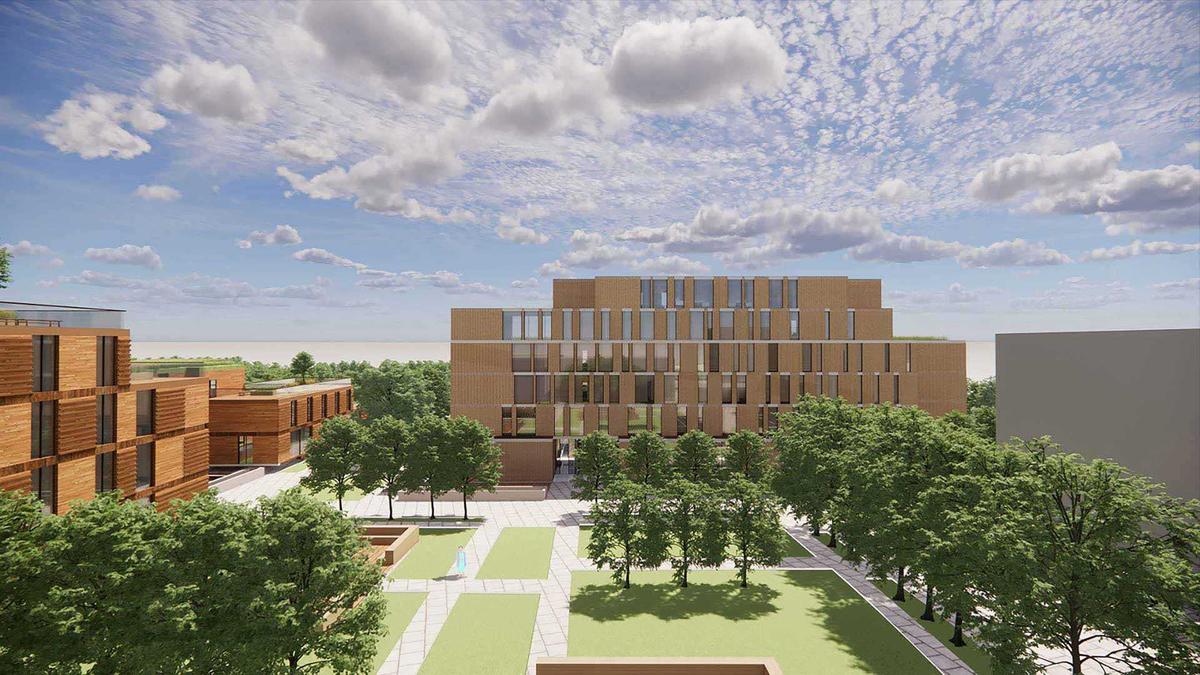 Memory: is the ability to retain and recall past events. A central hub which facilitates a sense of community, centered around the theme of memory.
School/Level
Category
Year
The first 5 weeks of the project was centred around group work, where we delved into the past, present and future qualities of the site and the surroundings, along with developing key design themes, which we used to carry forward into a collective site proposal. These themes would also form the basis of our individual proposals. Our group proposal focuses on creating a strong community engagement through a variety of amenities and creating a beneficial natural environment through the use of both architectural and landscape design.

We each chose separate buildings from the choice of, an extra care home, a care home, a community hub, health centre and student accommodation to develop into a final proposal. I chose to develop the Extra care home, which followed the three key themes: 1. Creating an engagement with the community; through the development of distinct public and private spaces which would guide circulation through the site,
2. Creating a connection to nature; through the use of courtyard spaces and green roofs, 3. Creating a sense of 'belonging' for the users; through the use of informal gathering spaces. These themes formed the basis of my design which was developed into a final proposal, including elements of structural, material and environmental design.
Collaborators: (for group work collage) Kayla Bain, Shimeng Dai, Sijin Cheng, Jiaqian Cao
You may also be
interested in