Balloch: 'Sistema' Music Retreat & Pier Performance Hall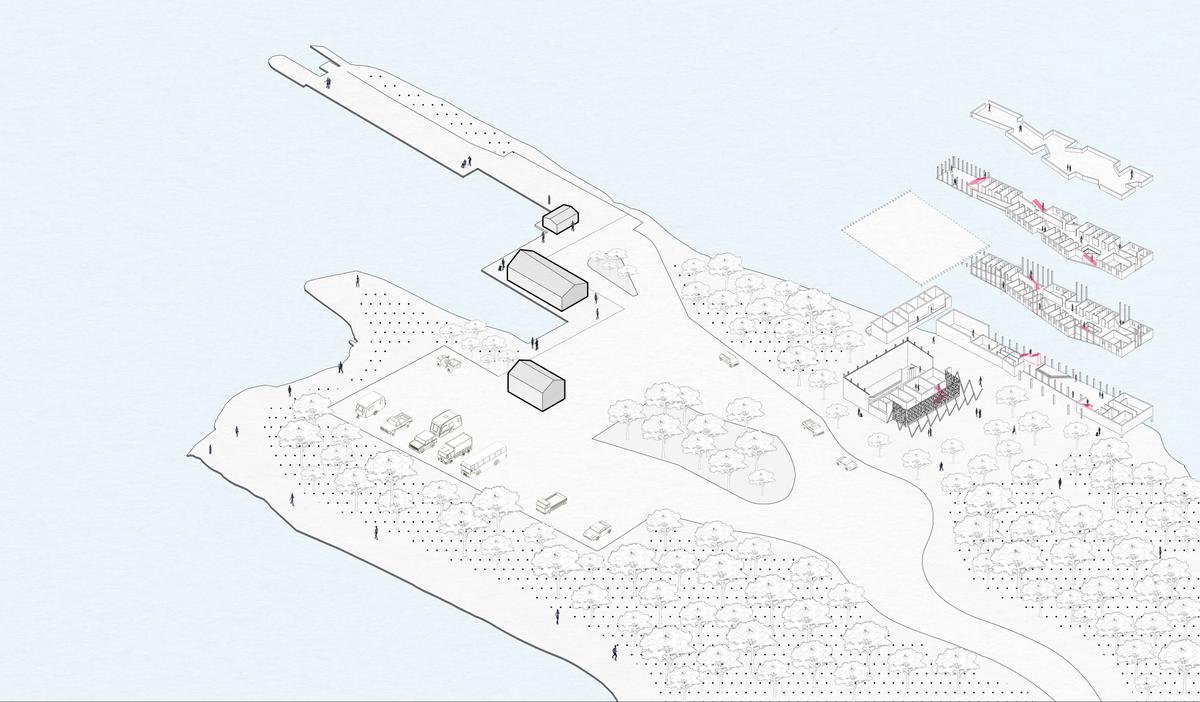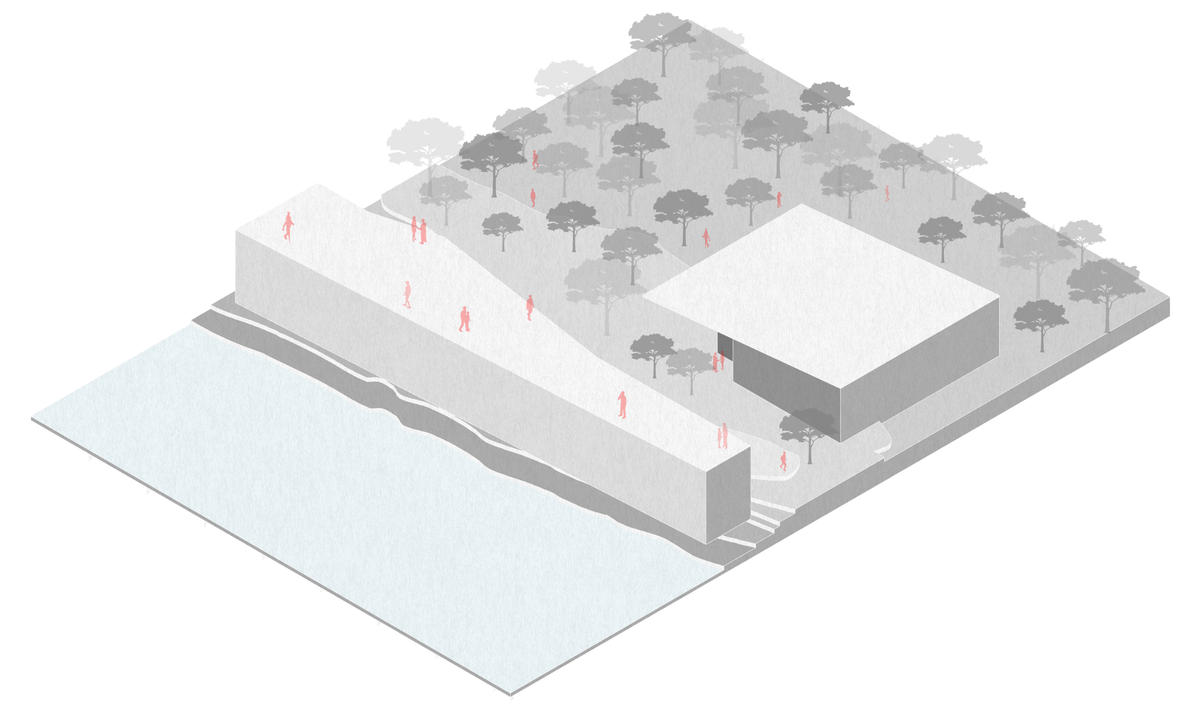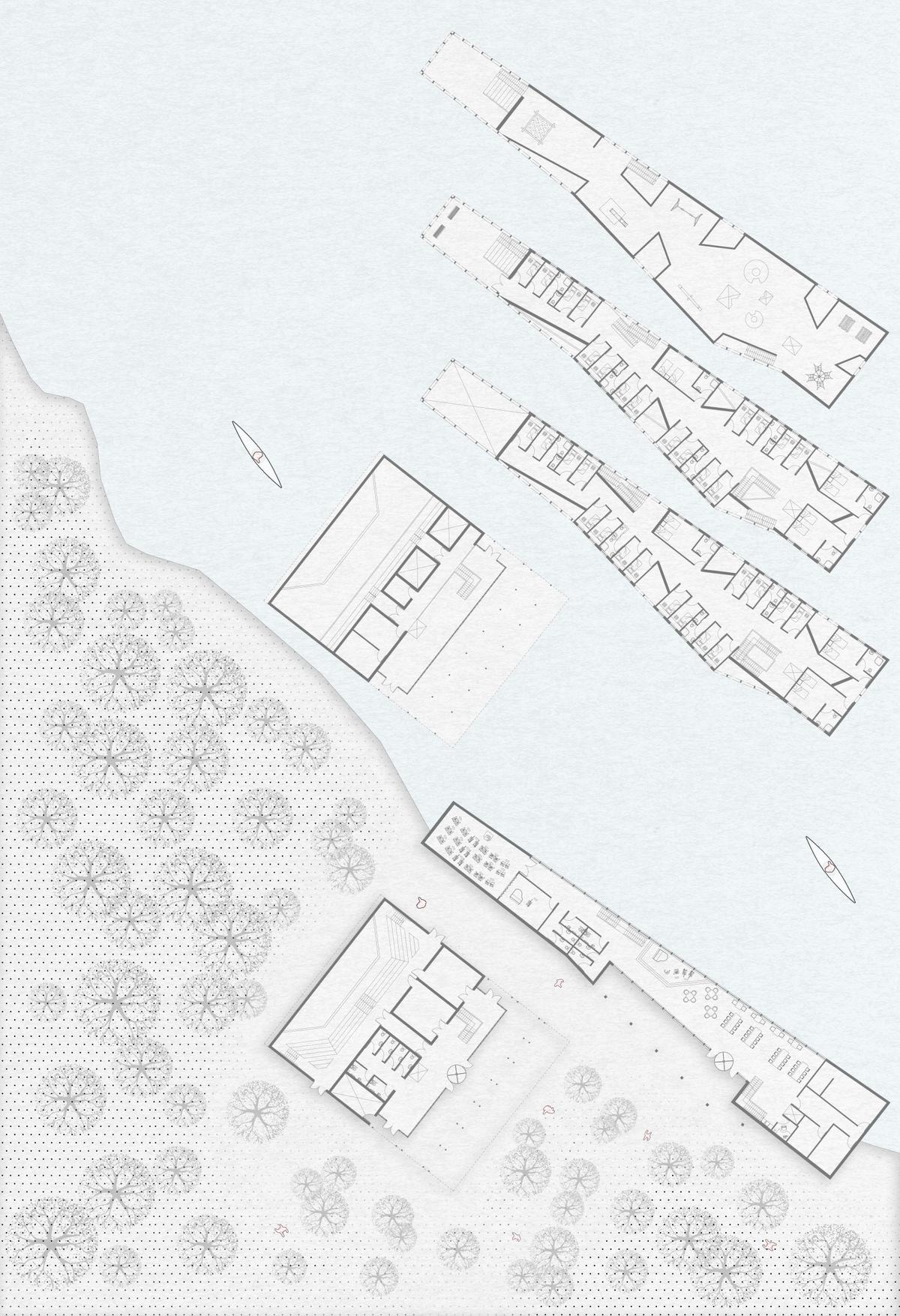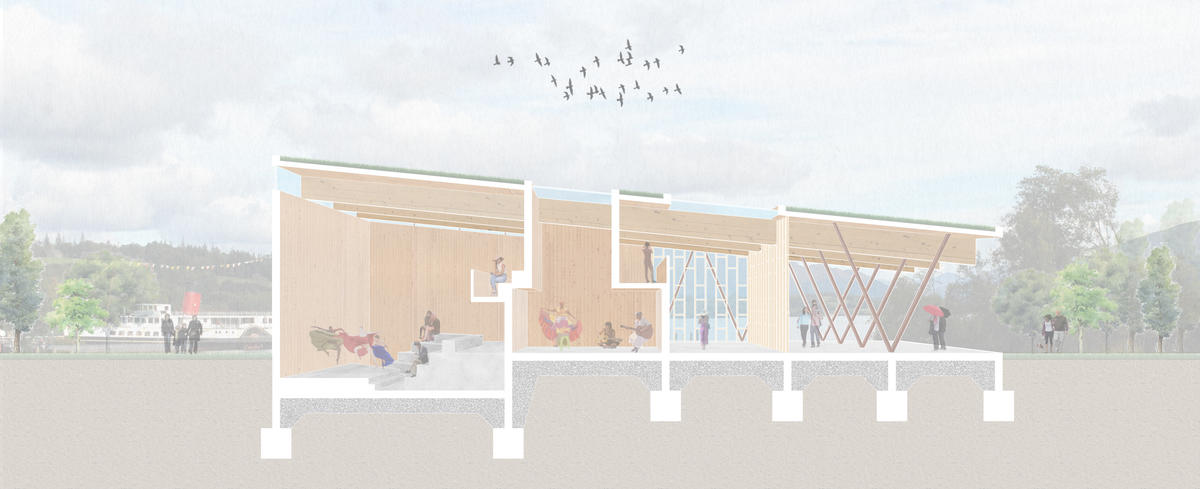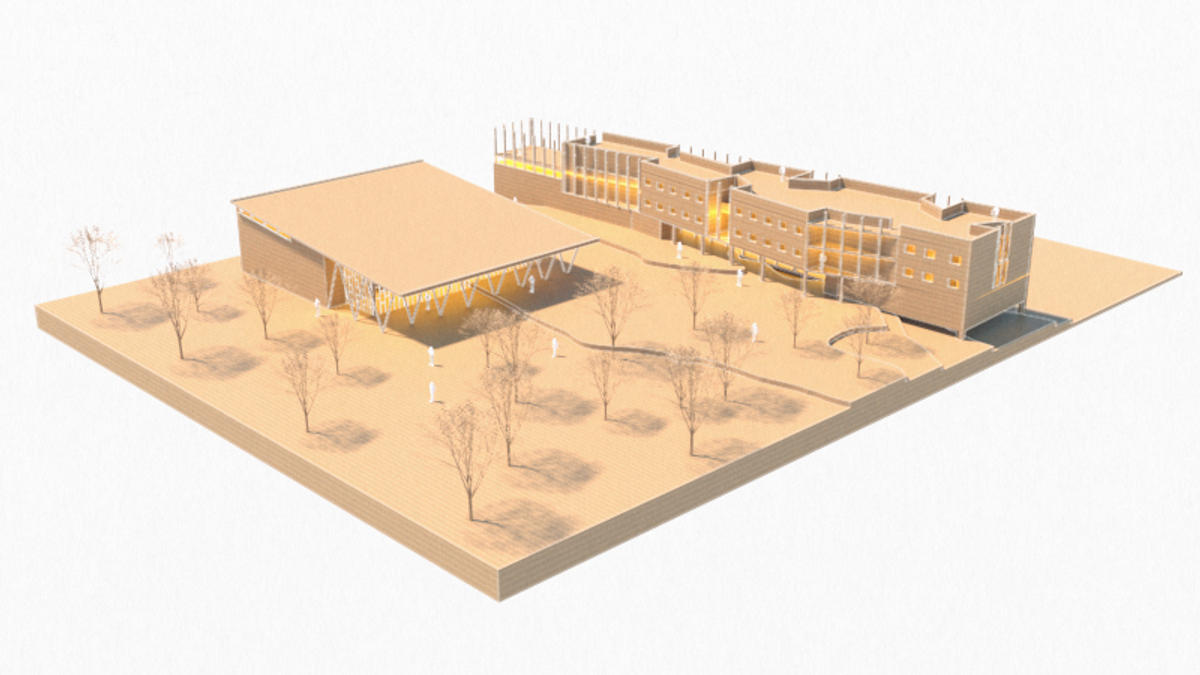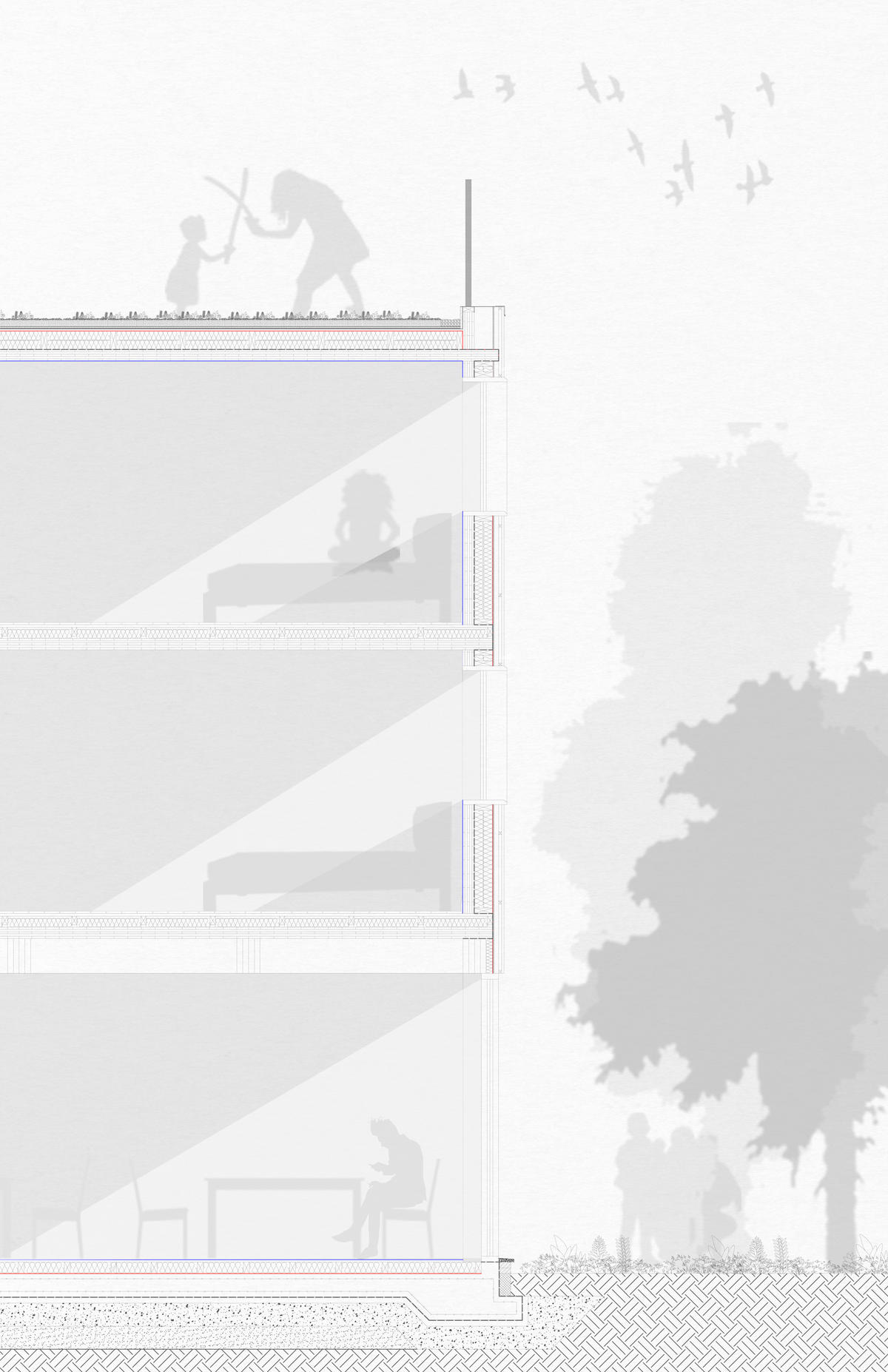 A proposal for a residential music retreat for the charity 'Sistema Scotland' - "transforming lives through music" and a separate adjacent performance hall building for local community events.
School/Level
Category
Year
The residential retreat building recalls a cranked building folding in and out to reveal internal landscapes presented nautical qualities docked lightly on stilts by the water edge of the landscape. The positioning of the building also celebrates the waterscape of the merging between two key waterways; River Leven and Loch Lomond. On the upper floors balconies also act as various breakout spaces to allow for social interaction, more so musical experimentations. Each of the spaces is unique in size and shape to encourage music collaboration and interaction. The roof offers a hidden and adventurous, open terrace for a large fruitful playground.

The performance hall building focuses more on the energy aspect of the design; the depression of land into the earth contrasts against the raised gentle retreat building. The environmental impact of thermal mass allows for greater cooling and heat storage. Key spaces of the hall and foyer are denoted by the separation of an inhabitable wall serving as rehearsal and service rooms. It is these in-between spaces that create an acoustic sound buffer zone between music and noise.