The Skills Library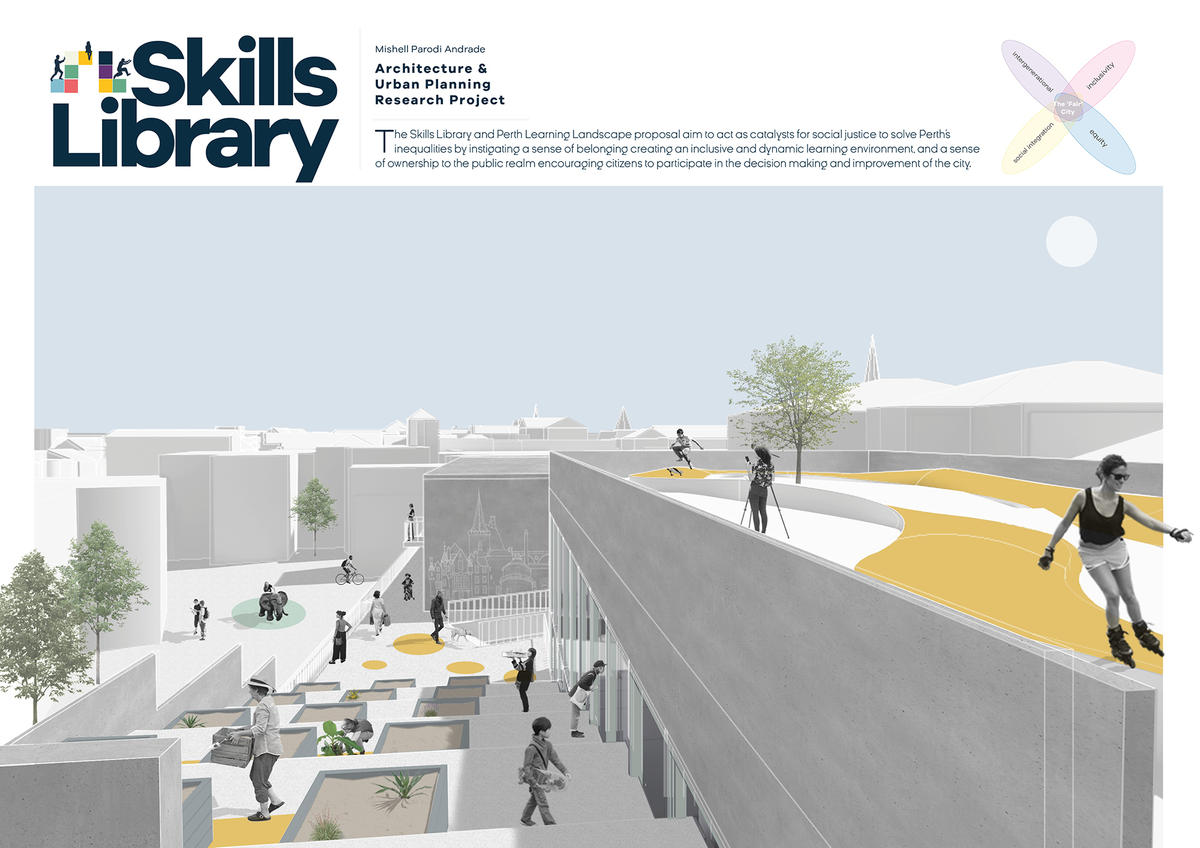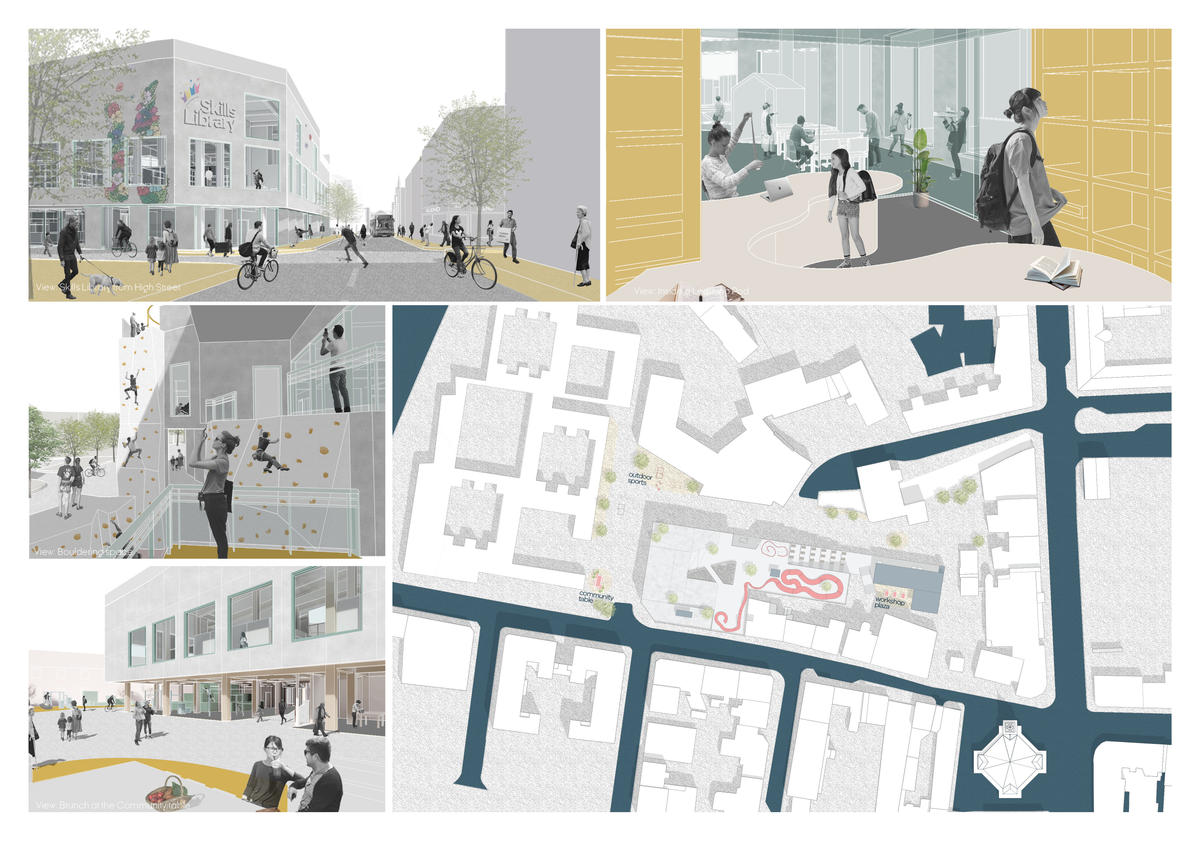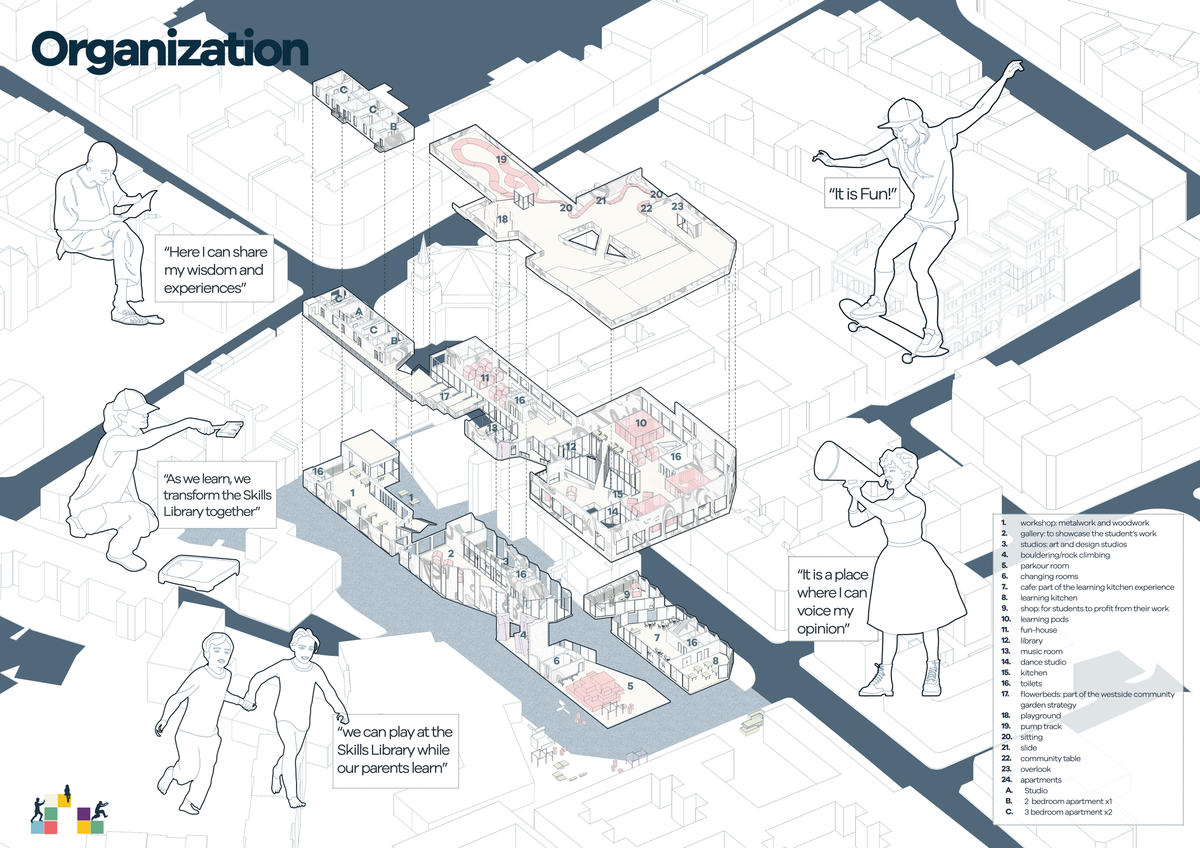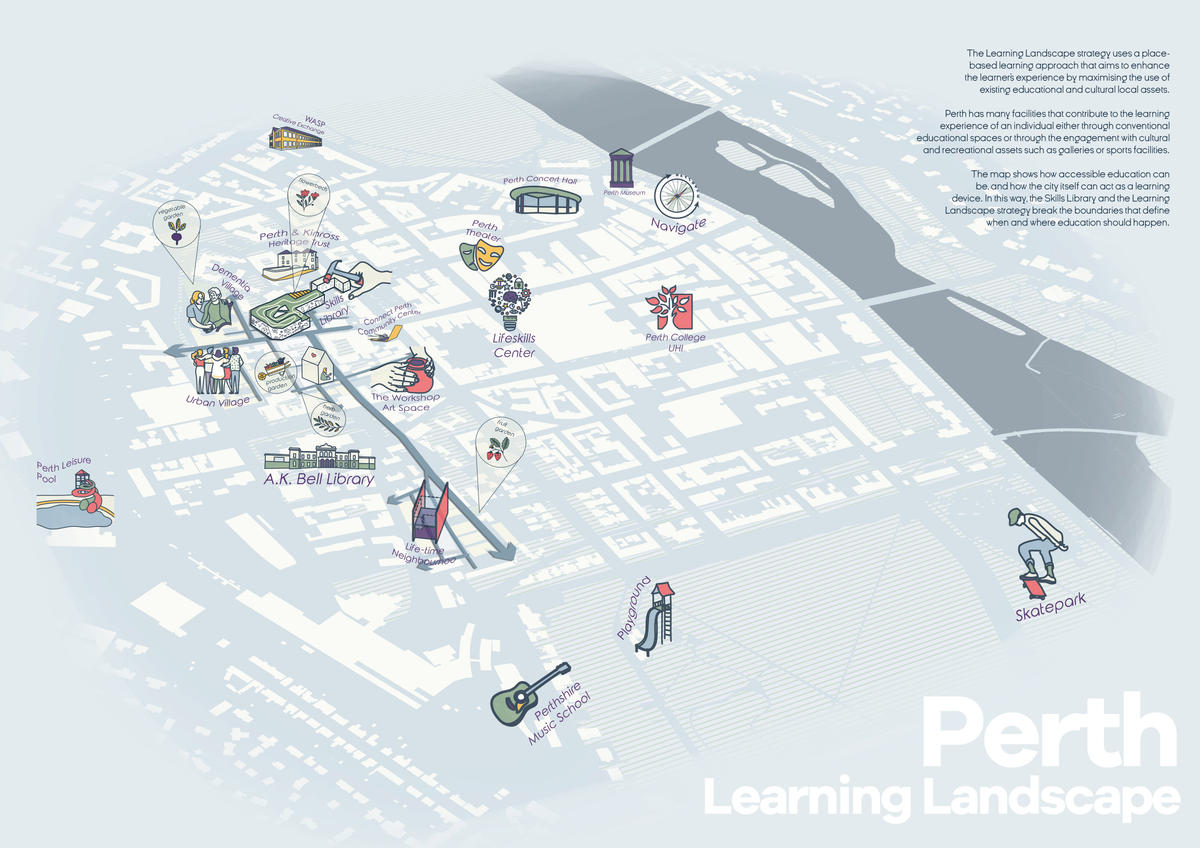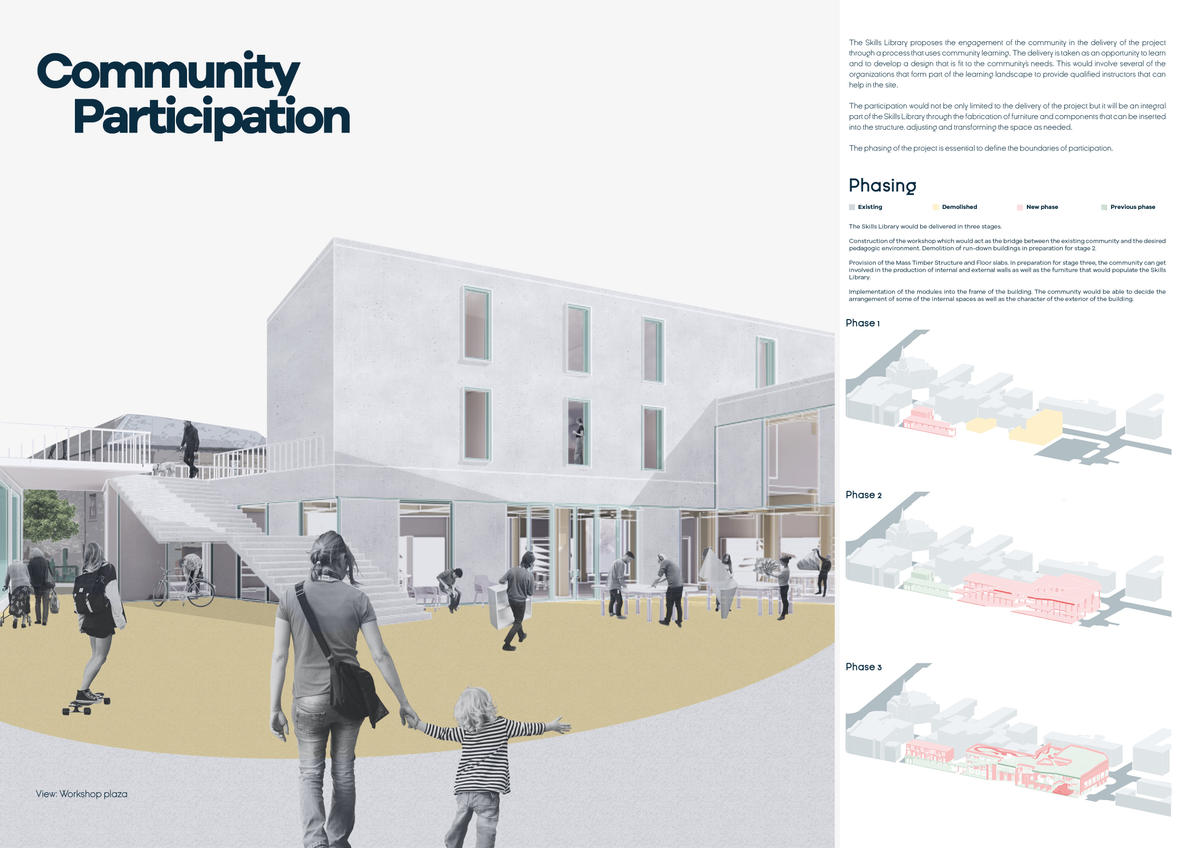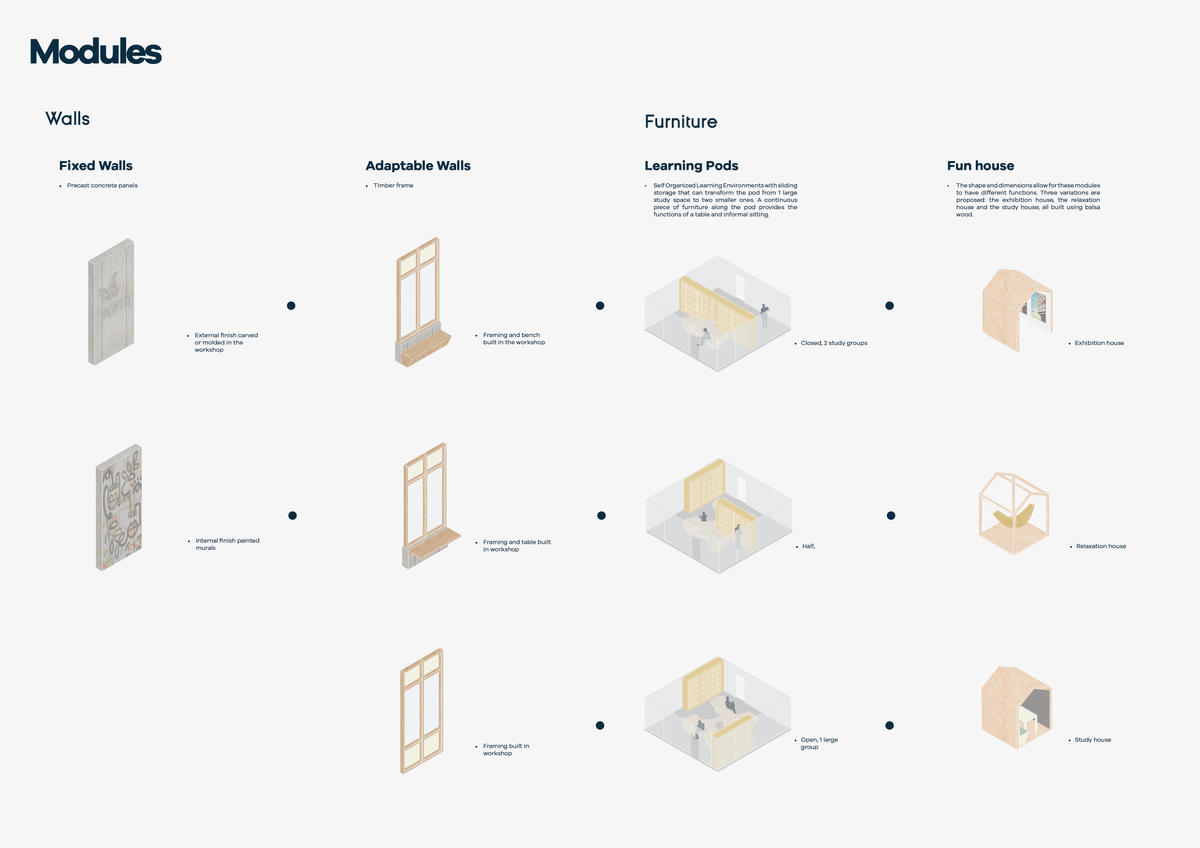 The Skills Library and Perth Learning Landscape proposal aims to act as catalysts for social justice to solve Perth's inequalities by instigating a sense of belonging creating an inclusive and dynamic
School/Level
Category
Year
The Skills Library will act as a framework for communities to shape a learning space that responds to their needs through civic participation. A common educational project between government, institutions, and community under the principles of: Non-formal/ non-curricular learning space, Lifelong learning, Learning through practice, Self-organized education, Transdisciplinary approach, Time flexibility, Funded by the government, build in partnership with the community and run by the community.

The main issue tackled through this project is the poverty cycle. The poverty cycle is the terminology used to describe the condition where educational disadvantage or inequality can lead to social and income inequality. The poverty cycle leads to deprivation and perpetuates inequalities over generations.

The main goals of the Skills Library project are: to explore the capability of educational spaces to act as transformative tools for communities, to encourage the idea of lifelong learning and community education to
promote the values of inclusivity and equity, to bridge the relationship between individuals, communities and the city.