Inter-generational Housing - Roseangle, Dundee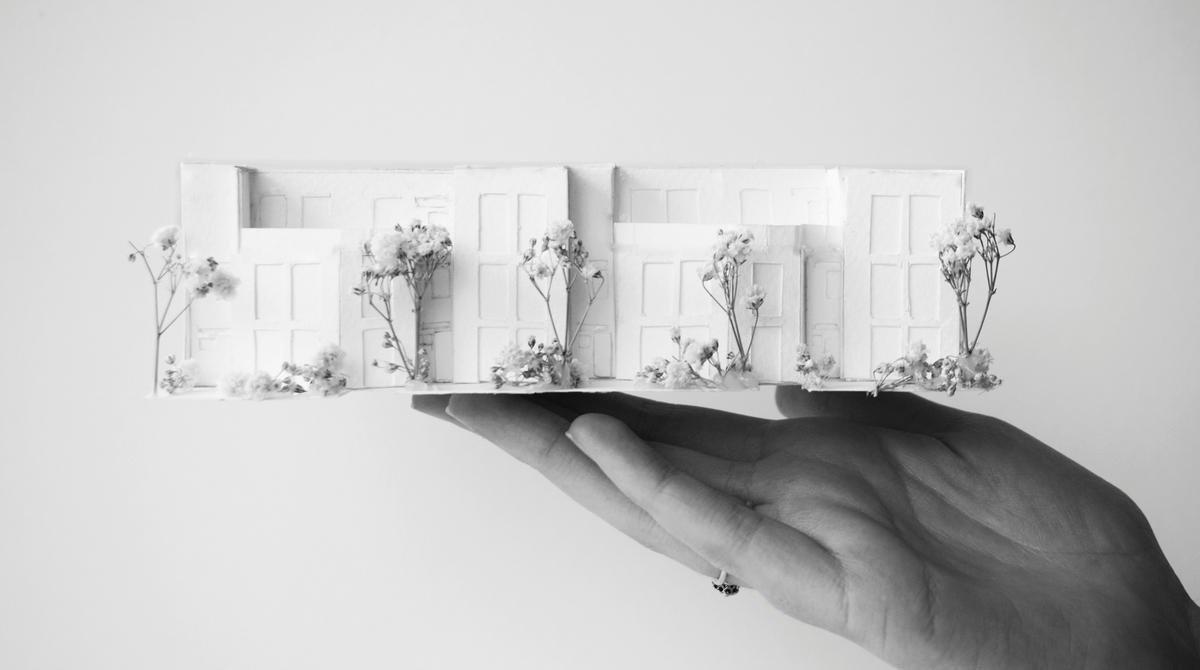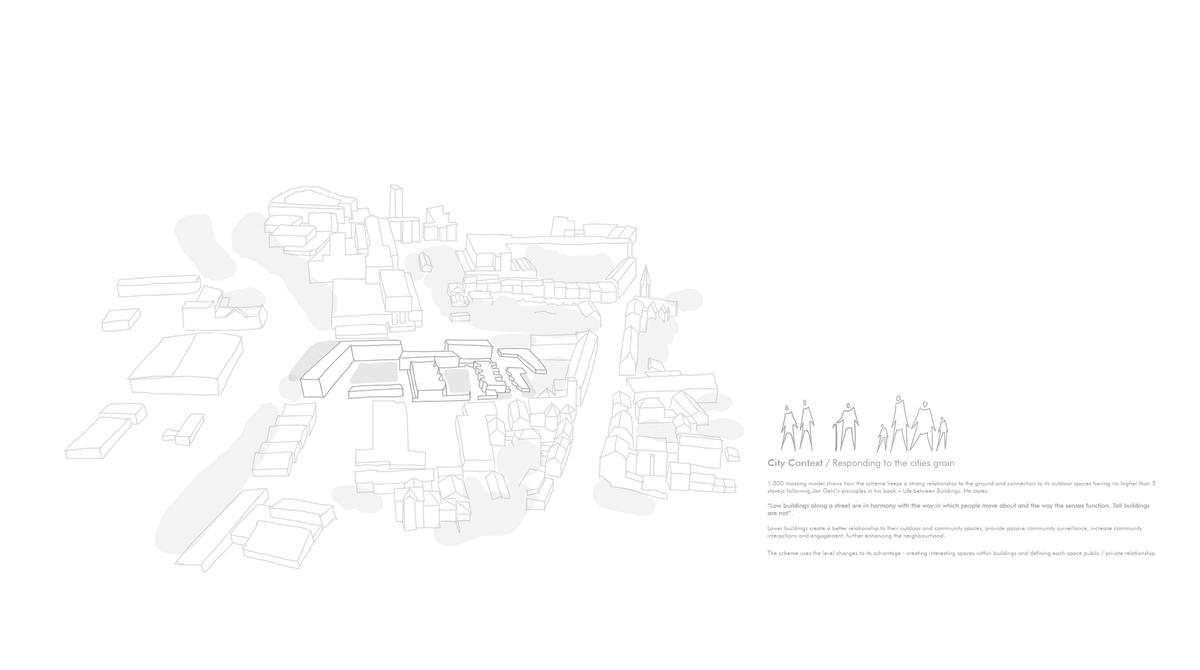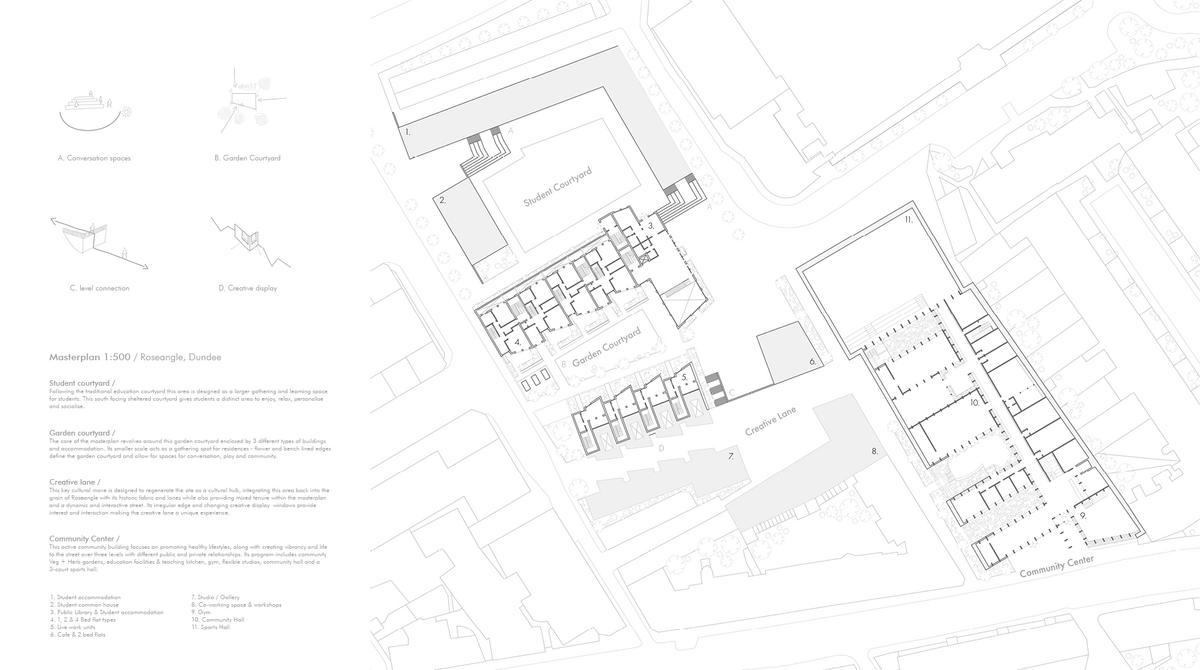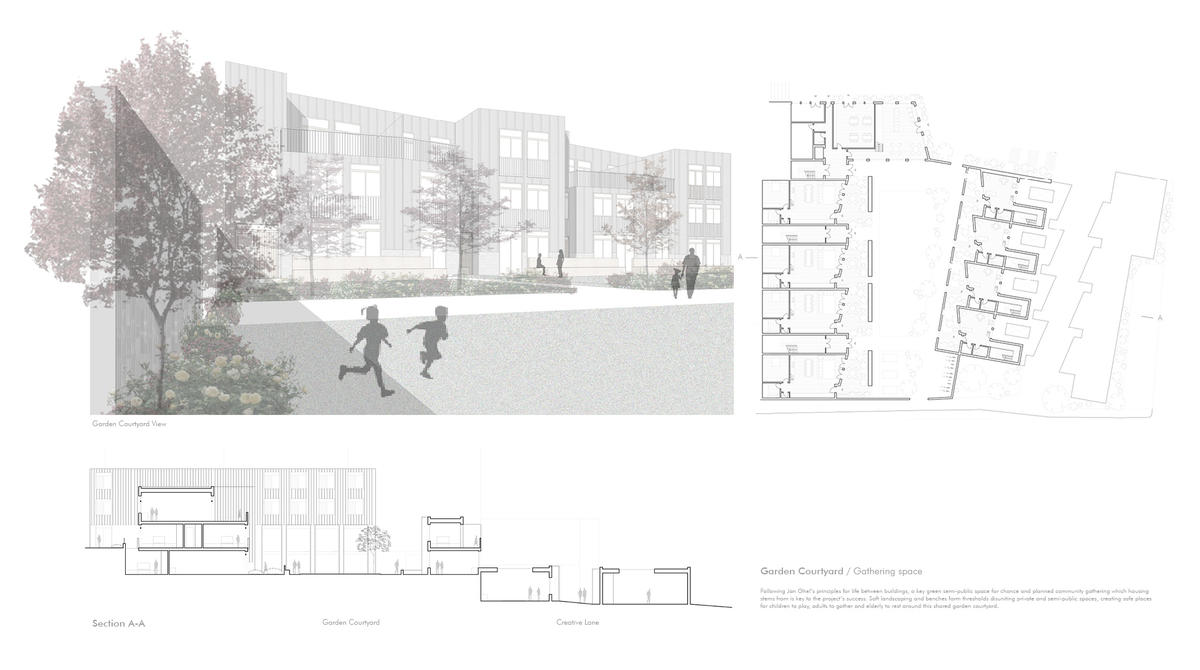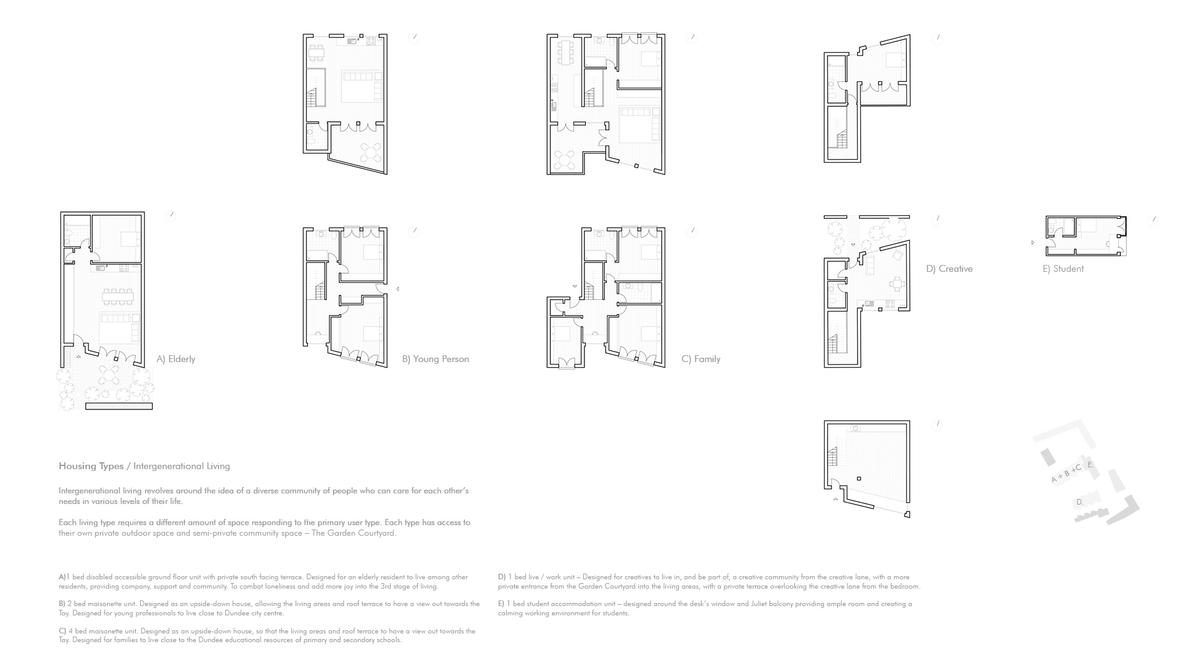 Inter-generational housing – A collective living proposal exploring housing typologies links to private and shared community spaces.
School/Level
Category
Year
This project explores creating community spaces for intergenerational living following Jan Ghel's principles for life between buildings and Herman Hertzberger's views on the personalisation of public spaces, exploring how different generations live through all stages of their life.

Creating 5 different housing types to accommodate these different stages, each with private outdoor space arranged around a shared semi-public garden courtyard. This provides this inter-generational community spaces for socialisation, play and rest arranged in a wider masterplan, with a variety of different spaces associated with residential and commercial uses, connected back to the city and campus context.

The main residential block is inspired by the tenement typology in form and in generosity: this housing type with its large interiors, high ceilings and large bay windows are still immensely popular today. Organised as ground floor, elderly / disabled accommodation with its own front door and private terrace. Above a shared stair leads to 2 and 4 bed maisonette upside-down flats with top floor roof terraces enjoying south facing views towards the Tay.