From Grey to Green [And Candy Striped]: Granton Coastal Community Centre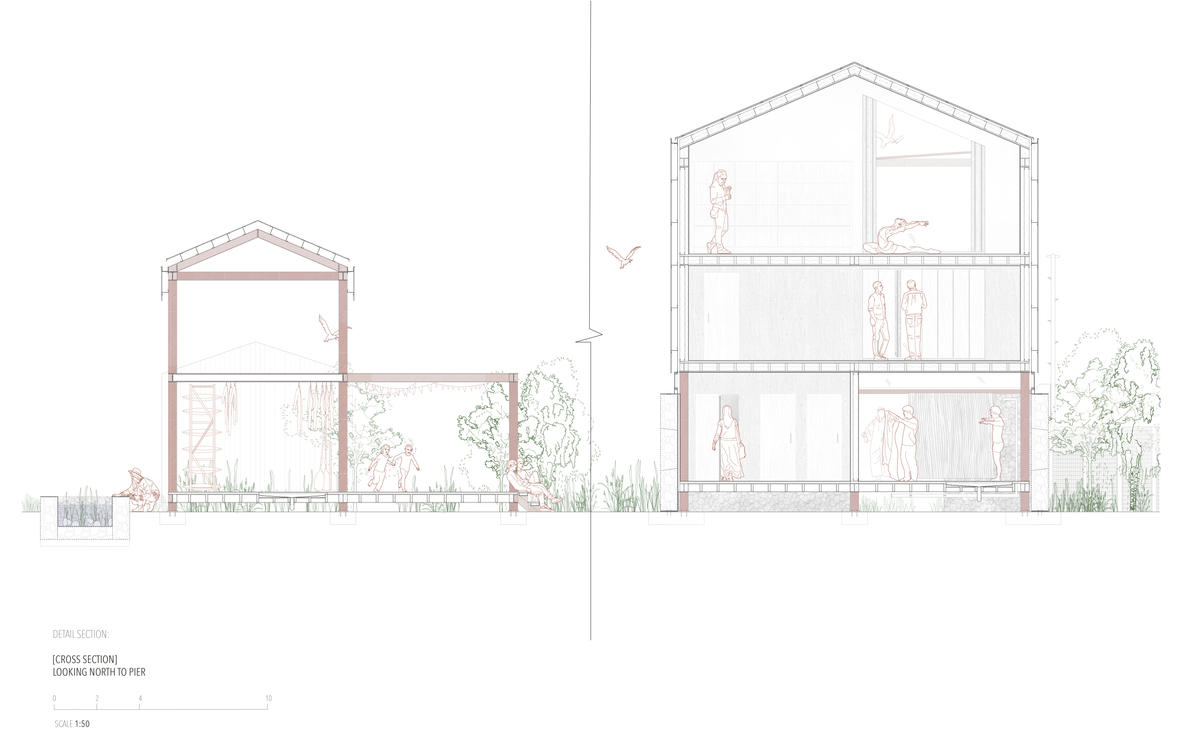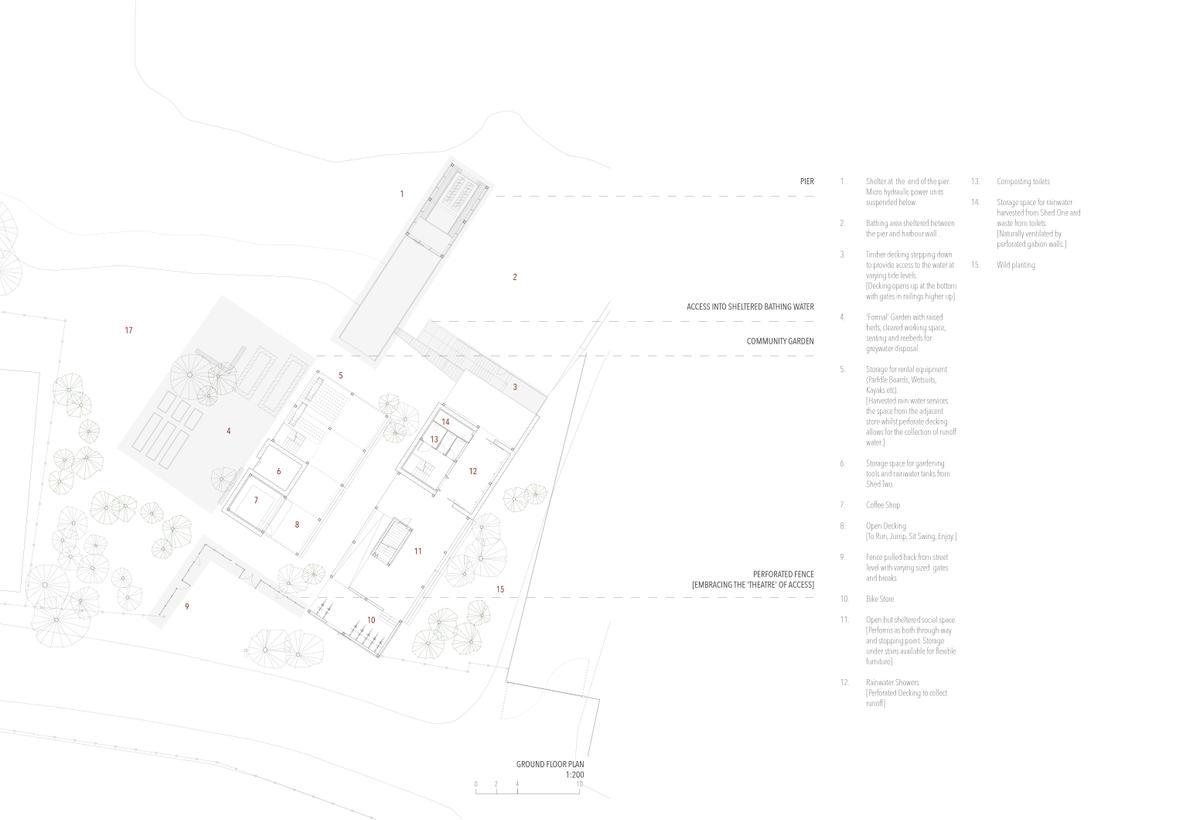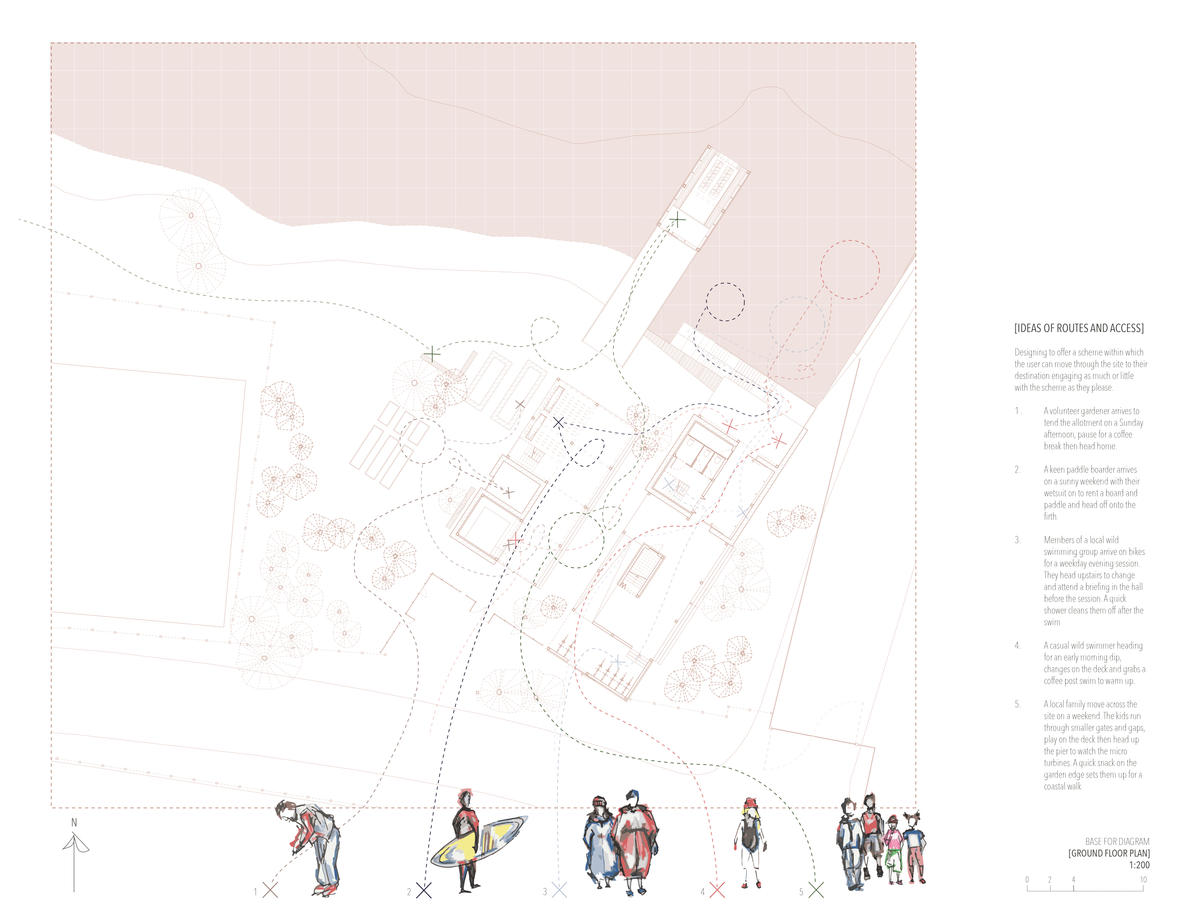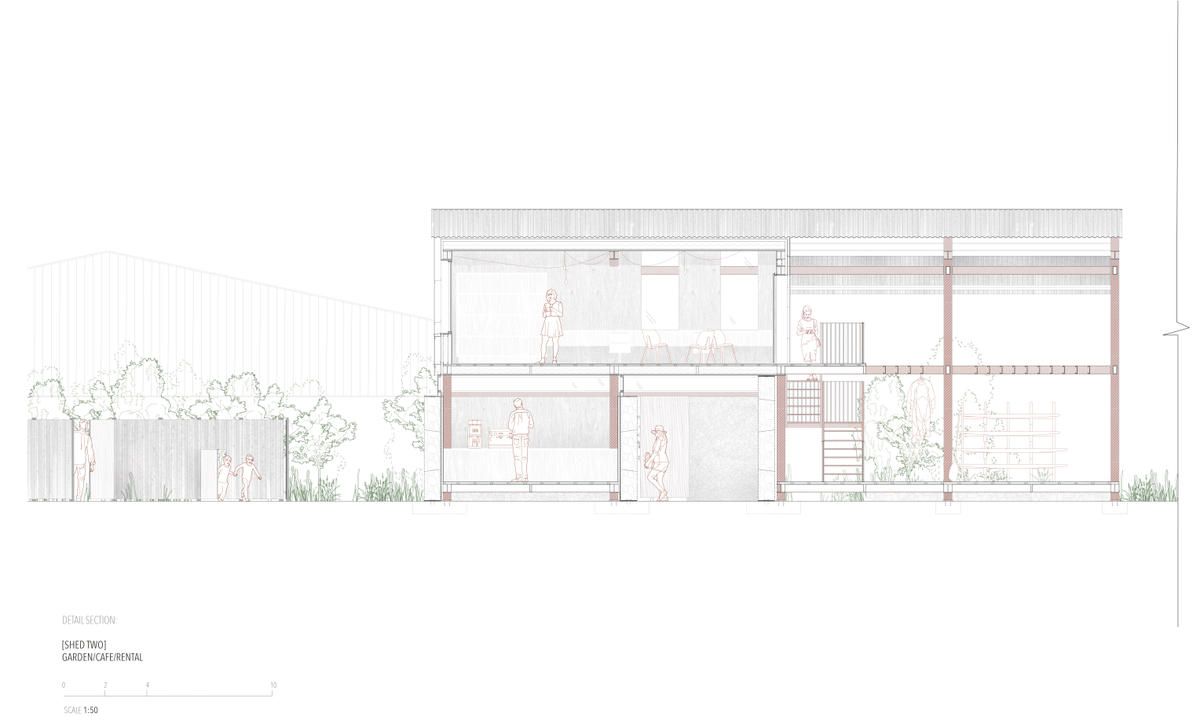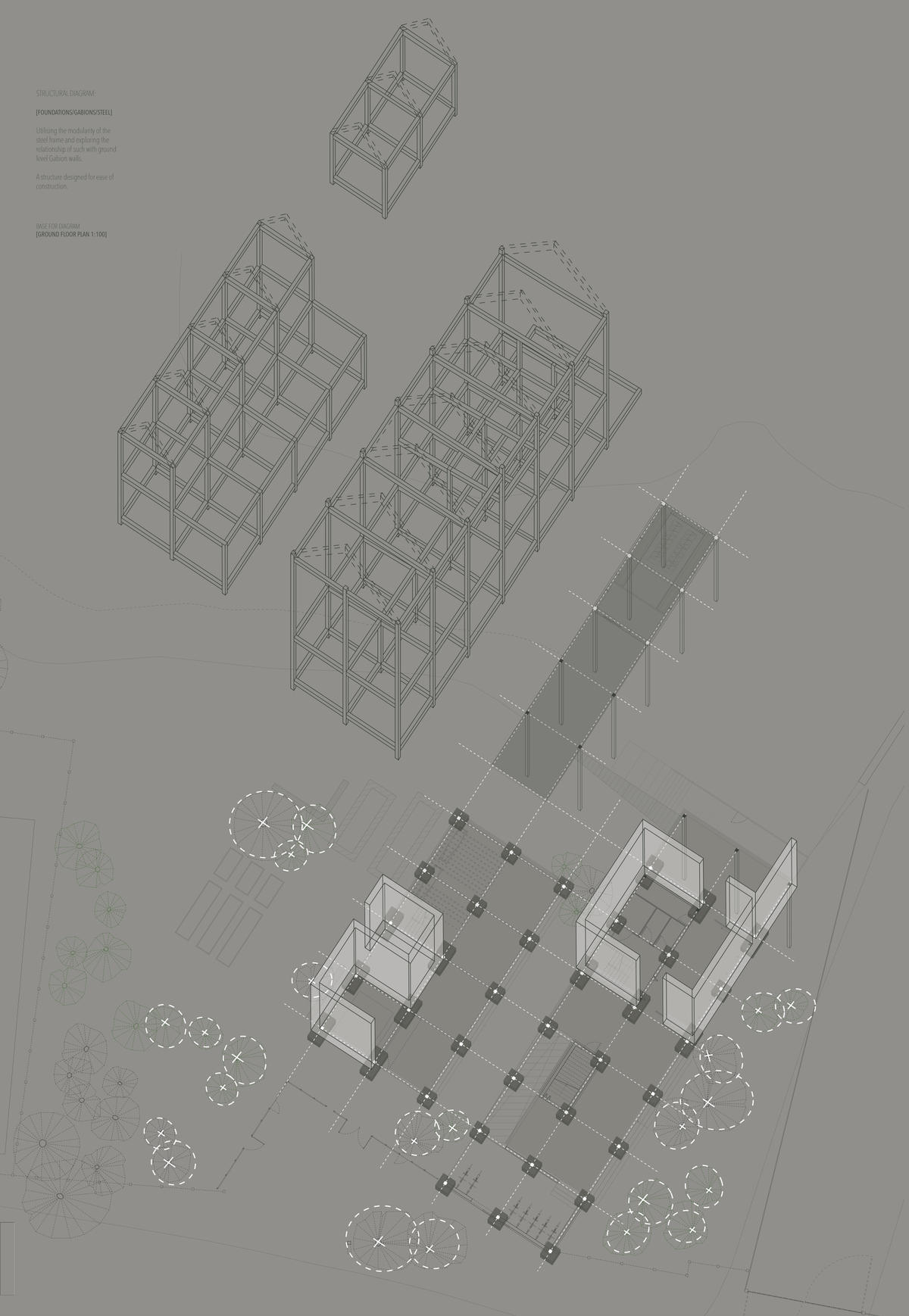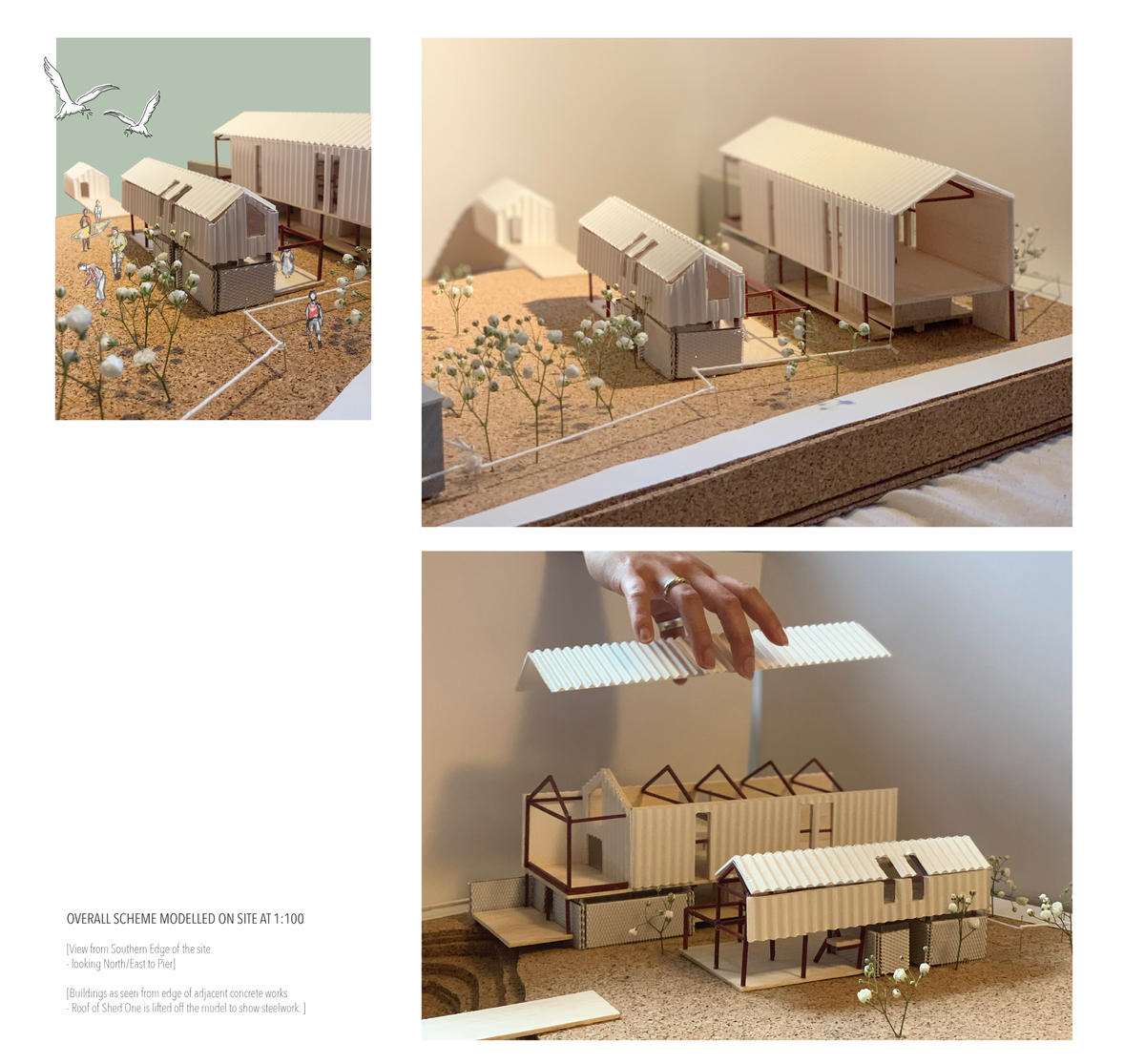 Located on a brownfield site on Edinburgh's coastline, this project provides facilities for, and as such seeks to formalise, leisure activities occurring in the area.
School/Level
Category
Year
This project seeks to offer a community owned, community used social space for wild swimming and other coastal activities. The project explores the slow bioremediation of land, community ownership and lightweight modular construction techniques to create a proposal sensitive to its context and community. The title of this project 'FROM GREY TO GREEN [AND CANDY STRIPED]' is a reference to the current period of transition in the area - from disused to lively, from contaminated to thriving and from industrial waste to coastal leisure. The buildings seek to mirror that such edge, taking its small plot of past industrial, contaminated land through a process of reconnection both with that history and with a new community living nearby, eager to experience the coastline. Relating to the current condition of access on site (through holes in the fence) the design is explored somewhat as a 'system of access'. As such, the proposal engages with ideas of procession - creating routes through the site to be freely explored by the user. Finally, this project looks to modularity both in form and with the chosen structural system to allow for a community 'self build' and an easy deconstruction as the area continues to change. To leave a minimal impact on the site the design includes an extensive environmental strategy in order to responsibly deal with waste and operate entirely off-grid.