Adaptive Living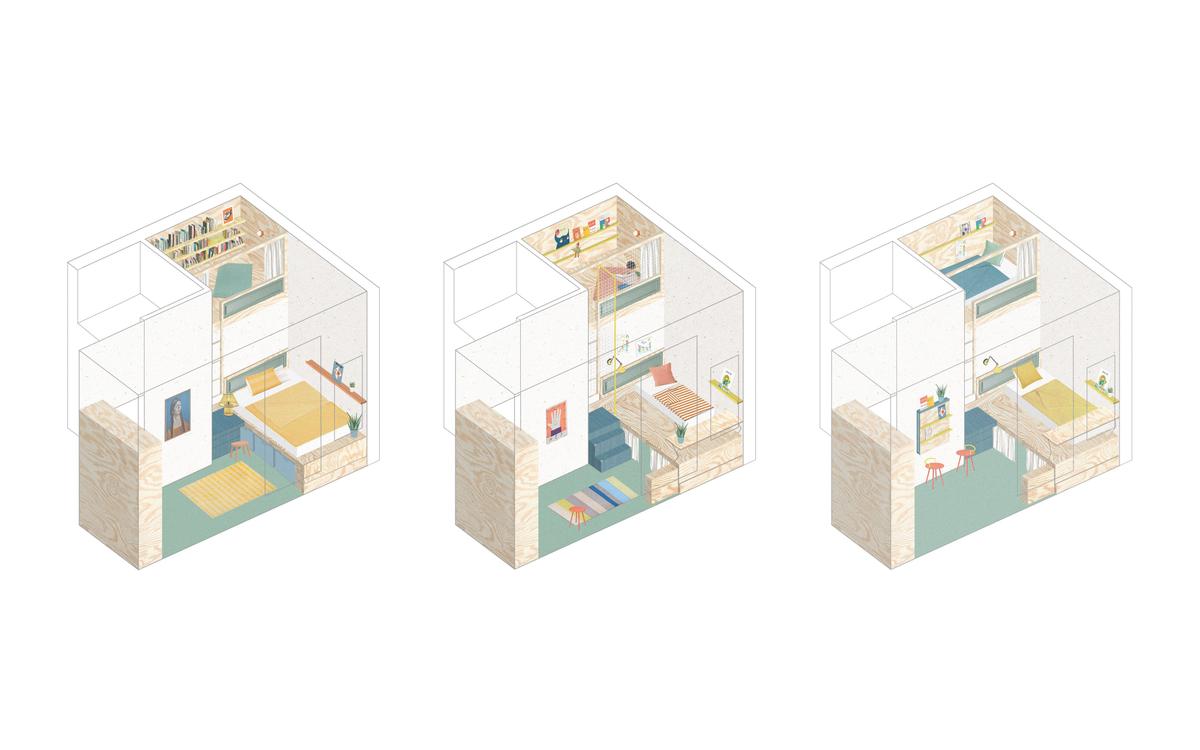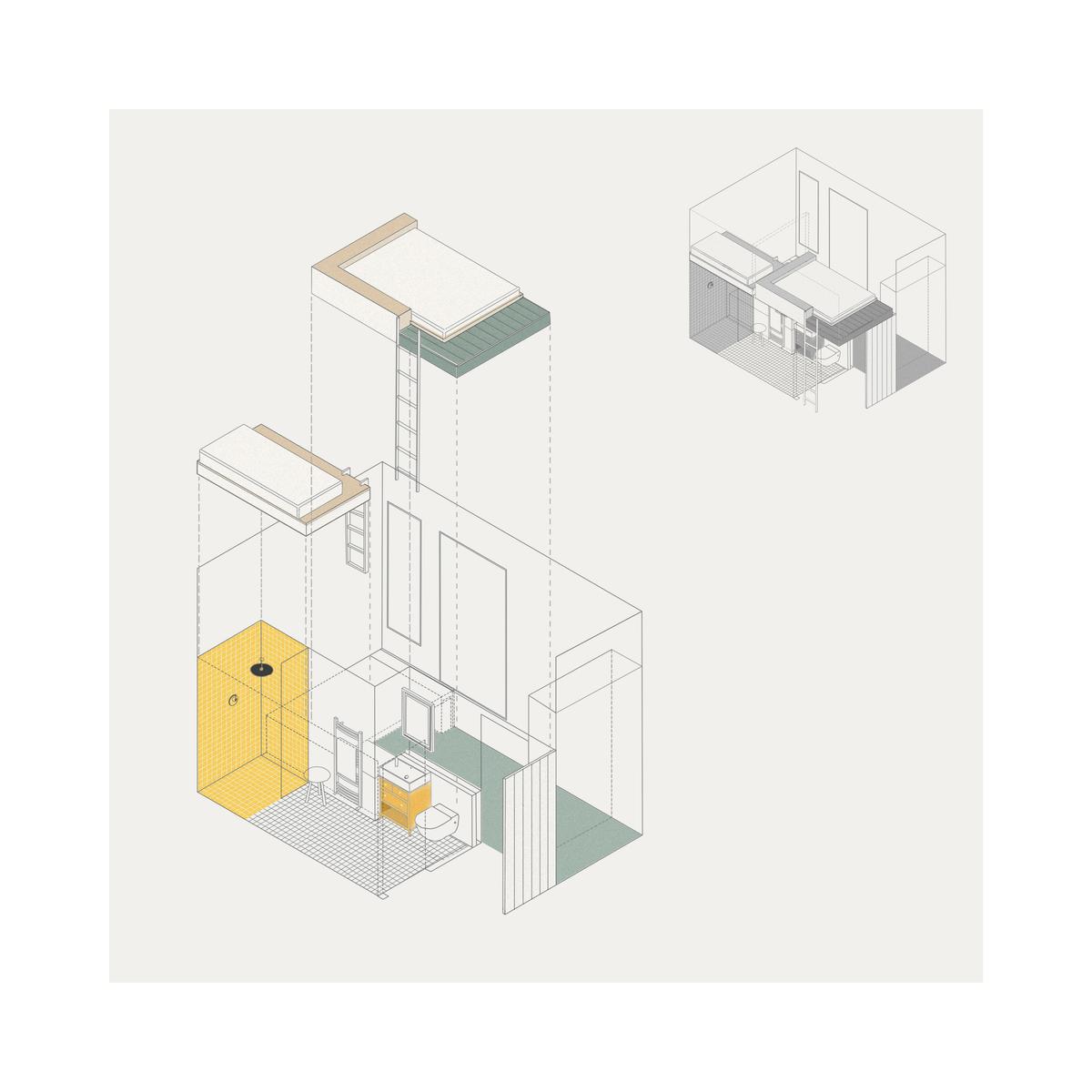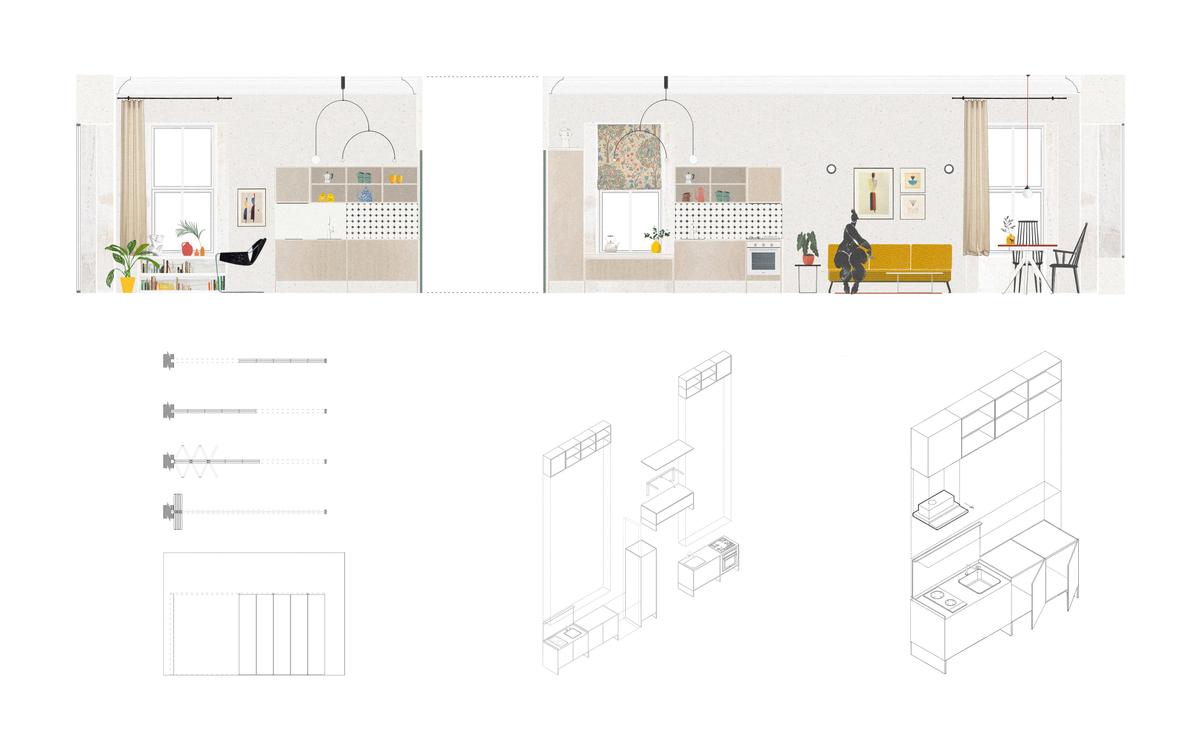 The purpose of this project is to design a modular space that adapts to the needs of a modern family through the passage of time.
School/Level
Category
Year
Adaptive living and modular space distribution complement each other in offering efficient and economic short and long-term solutions to property owners.

On the one hand, modern families have often non-conventional structures. On the other hand, globalisation and career-focus individuals are driven towards relocating outside their place of origin. These modern life trends require new space management approaches. The main concept behind the marriage of flexible living and modular space is that any given house has to evolve as if it was another family member.

A single-family unit starts small, then grows and last decreases in size. First, when acquiring a property, the owner can split the space into two or more separate smaller living spaces. This way, he/she could for example profit from putting that extra space in the rental market, but also helping others to access more affordable living.

Later, when the family grows, the owner can reacquire and integrate the space back into the main property. But, most importantly, once the children leave the family home, that extra space could again be split and go back to the rental market.