Four Gates and a Garden of Crisantemi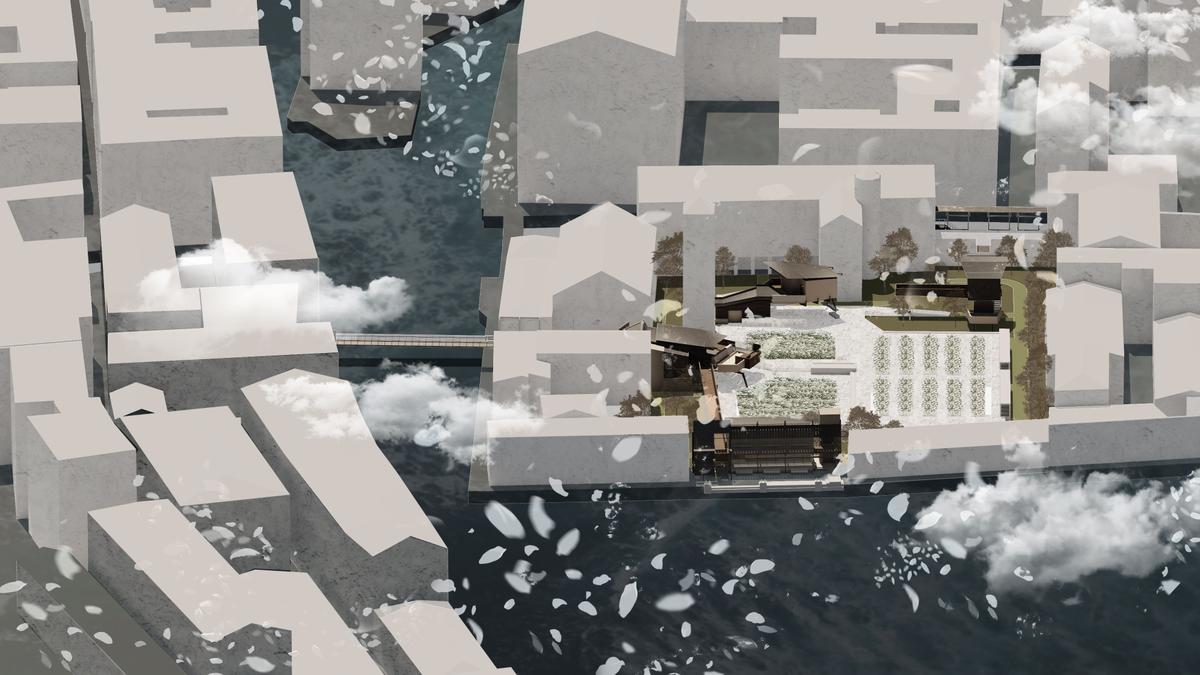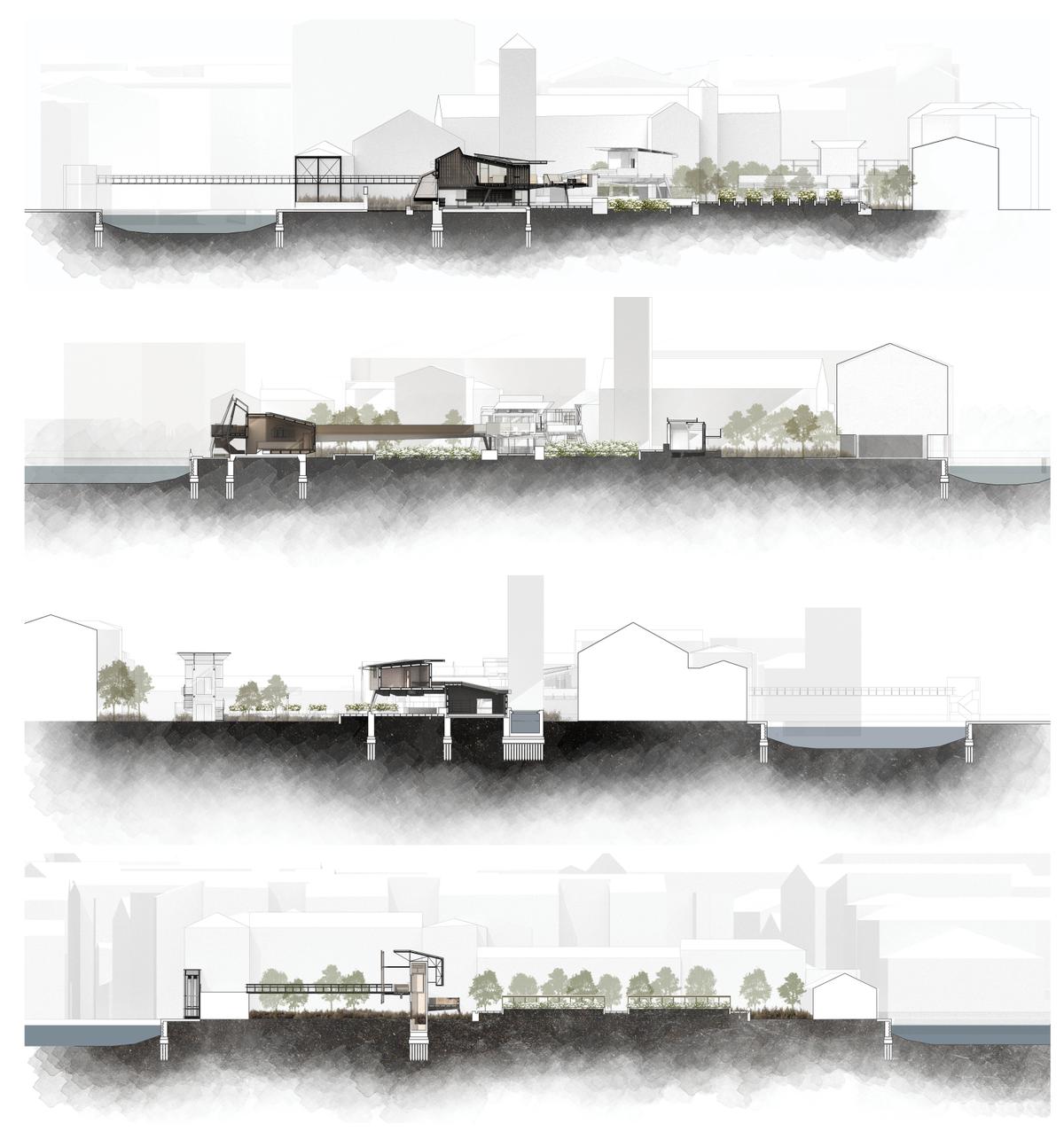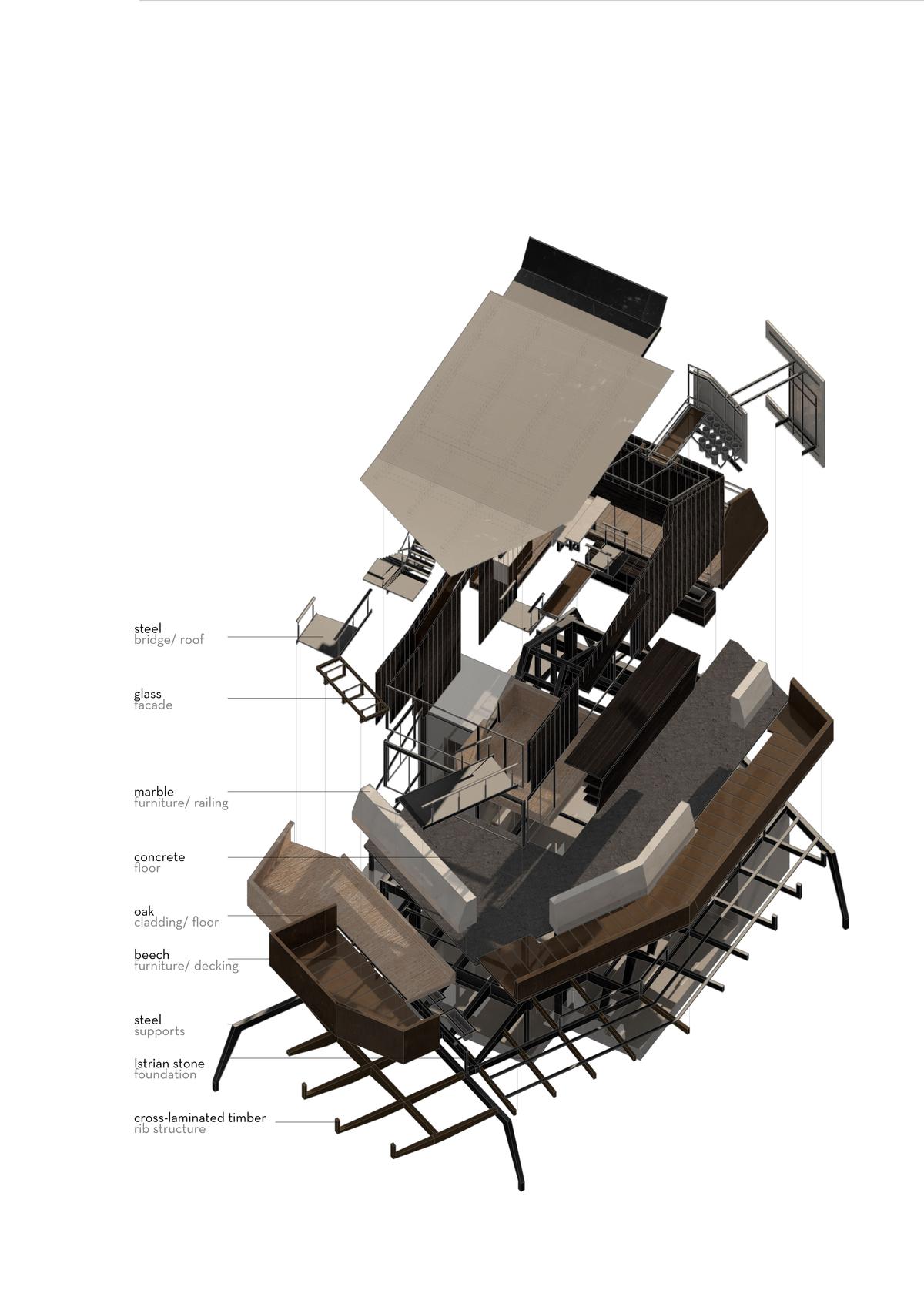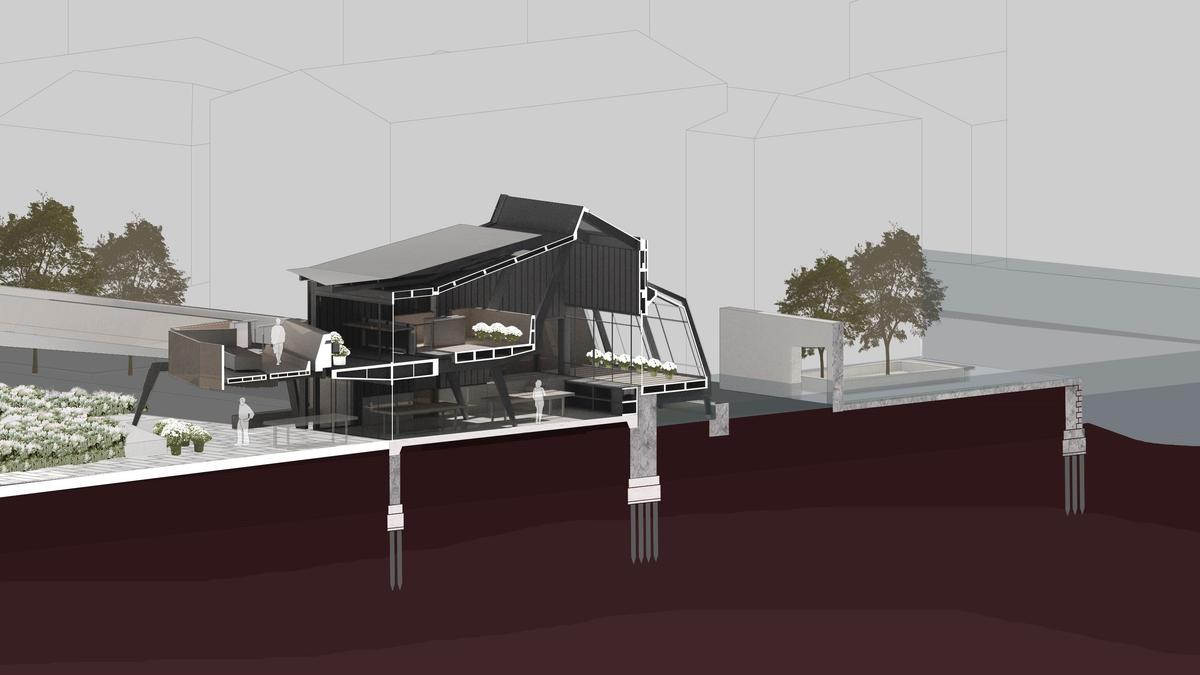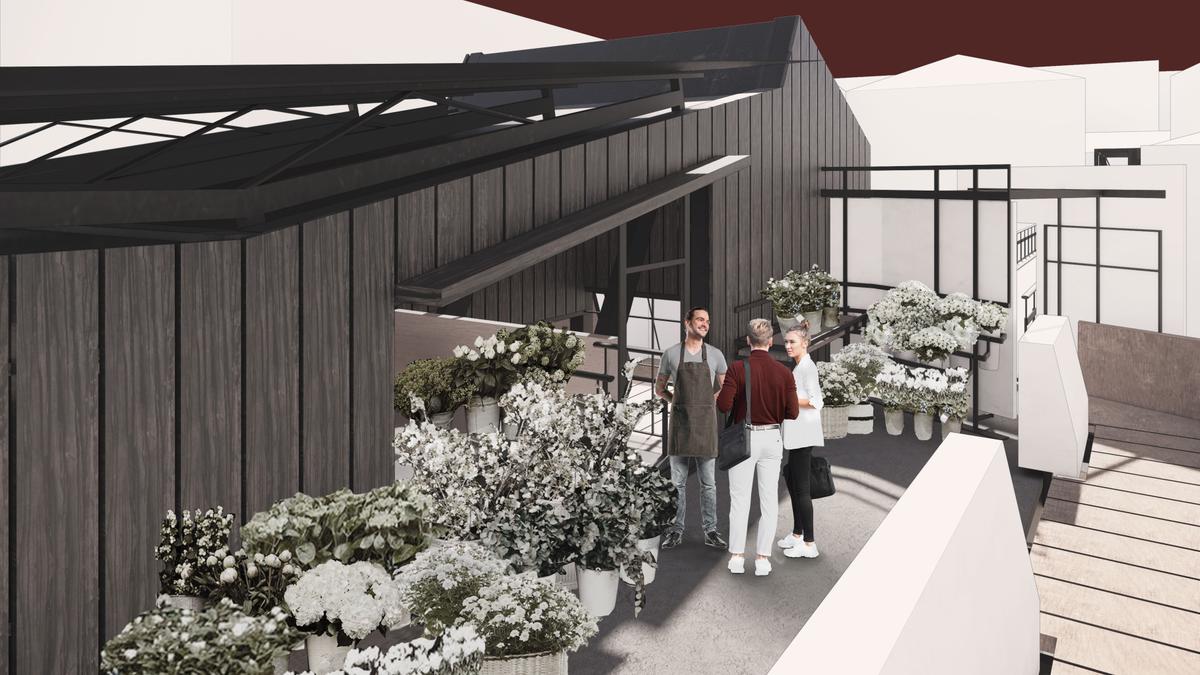 The project proposes a cultivation garden of white chrysanthemums in Venice which seeks to protect the vulnerable treasure against extreme climate conditions of the island.
School/Level
Category
Year
Grounding on an unstable basin of the lagoon, the island of Venice is built out of a sense of temporalities. The city formation undergoes dynamic regeneration over the centuries which enhances the pre-existing urban spaces to be adaptable to the everchanging context. Regarding the danger of rising sea level and exceptional tides that happen more frequently in recent years, resiliency in architecture becomes one of the most critical concern in response to the environmental issues of flooding in Venice.

Four Gates and the Garden is a cultivation garden of white chrysanthemums at the Sacca della Misericordia which has been the hard edge of the city since 1500s. The reconstruction of the internal garden involves 4 architectures which support the flower business and serves as a leaving point for public who are going to visit the San Michelle, island of cemetery. The project seeks to protect the vulnerable treasure (flowers) from climatic threats through the carrying out of island makings.

While guarding an internal stability, the design focuses on the opportunities to invite external conditions into the space. This contradiction results in a liminal nature within the series of thresholds created– bridge, dock,
quay, harbour. With such ambiguity, the space becomes fluid and flexible to incorporate diversity. It is an attempt to strive for inhabitation in an uncontrollable environment. Each of the raft-like architecture is a new piece of terra firma, constructed to continue the negotiation between land and sea.
Collaborators: George Pop, Peffy Xu, Stuart Gomes