Crookston Street School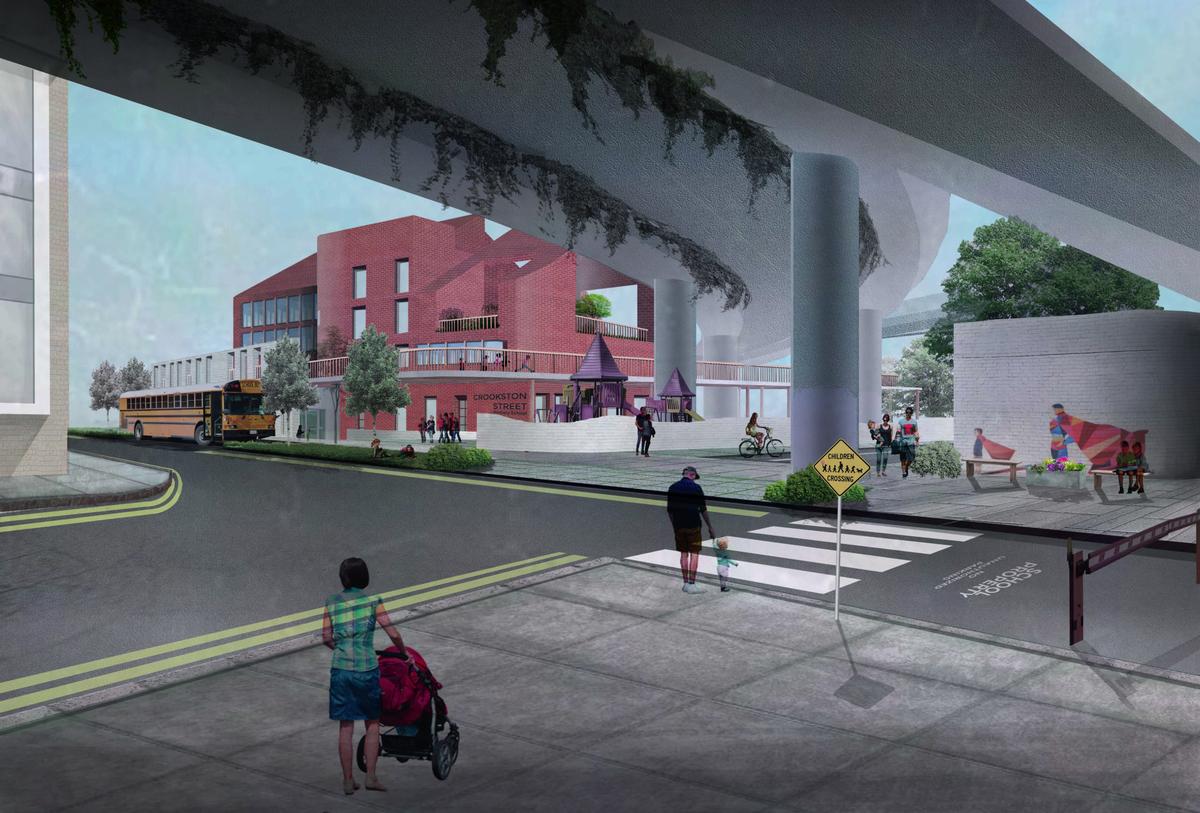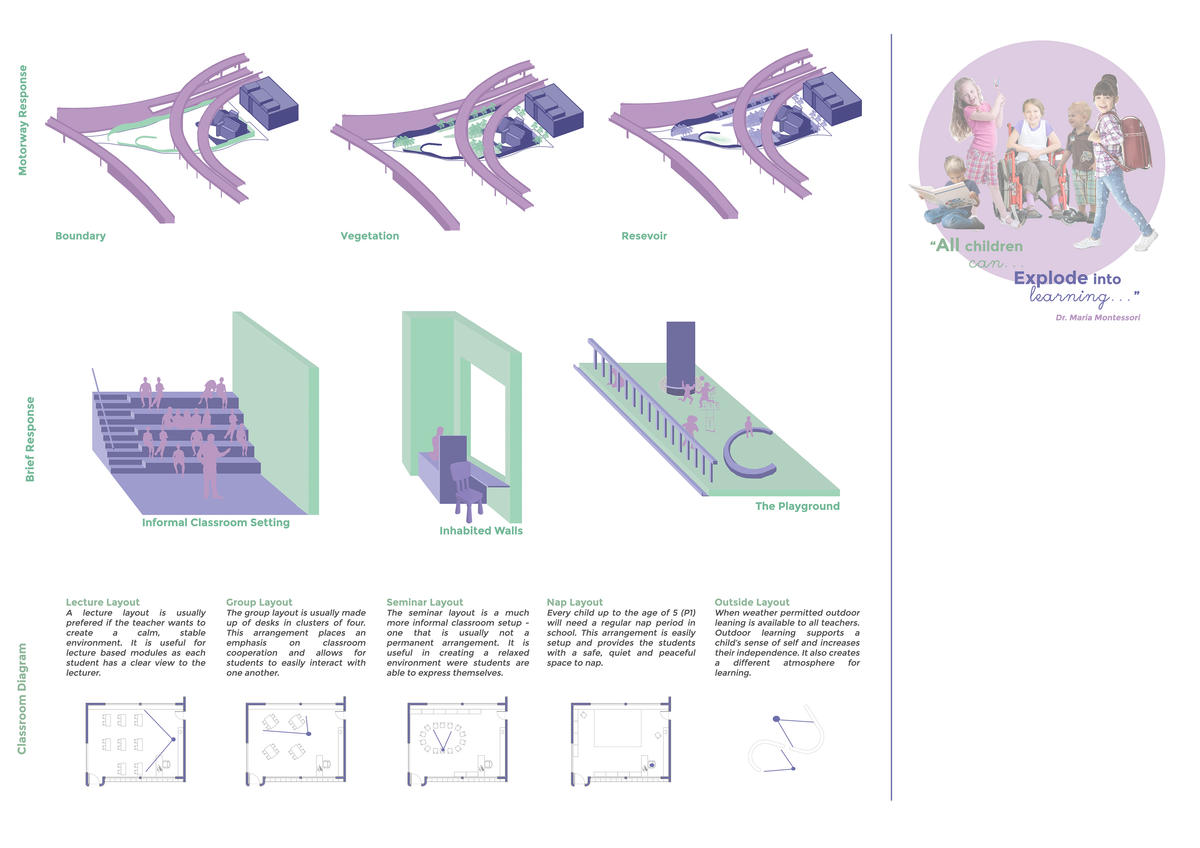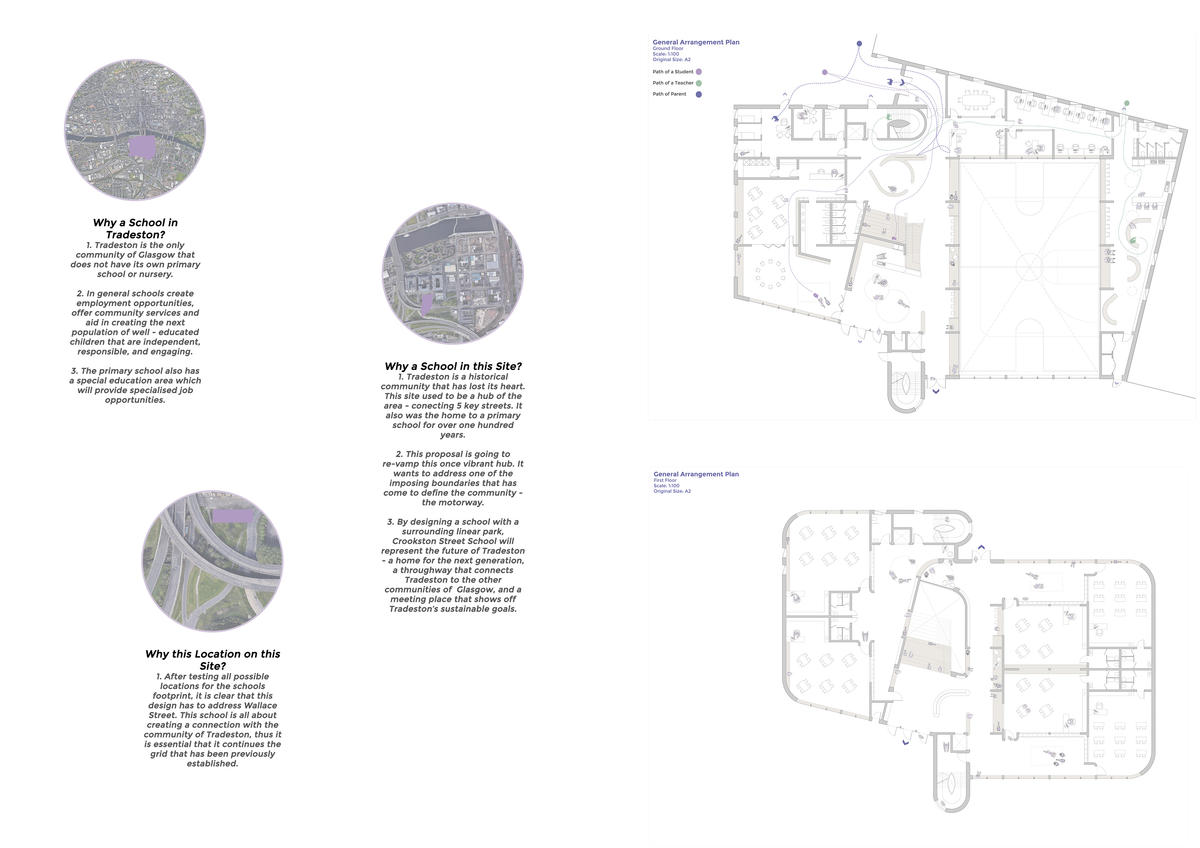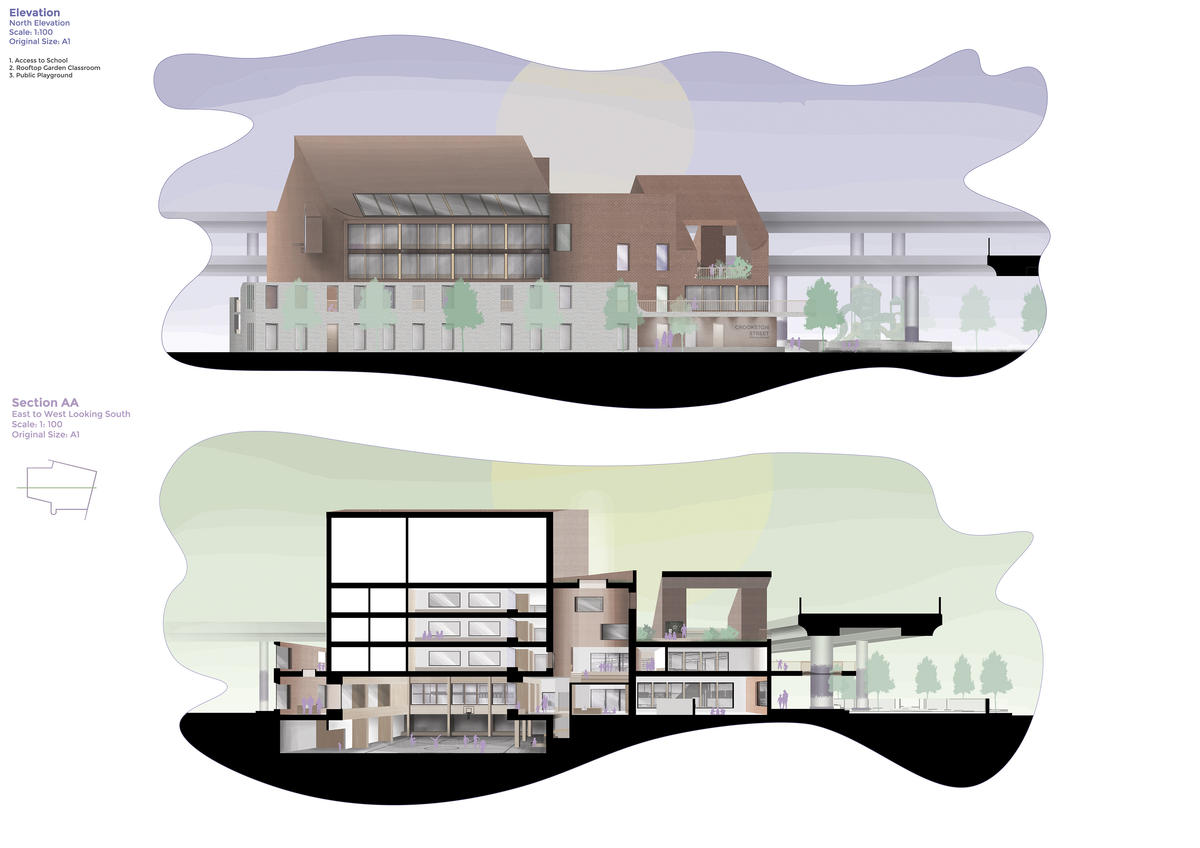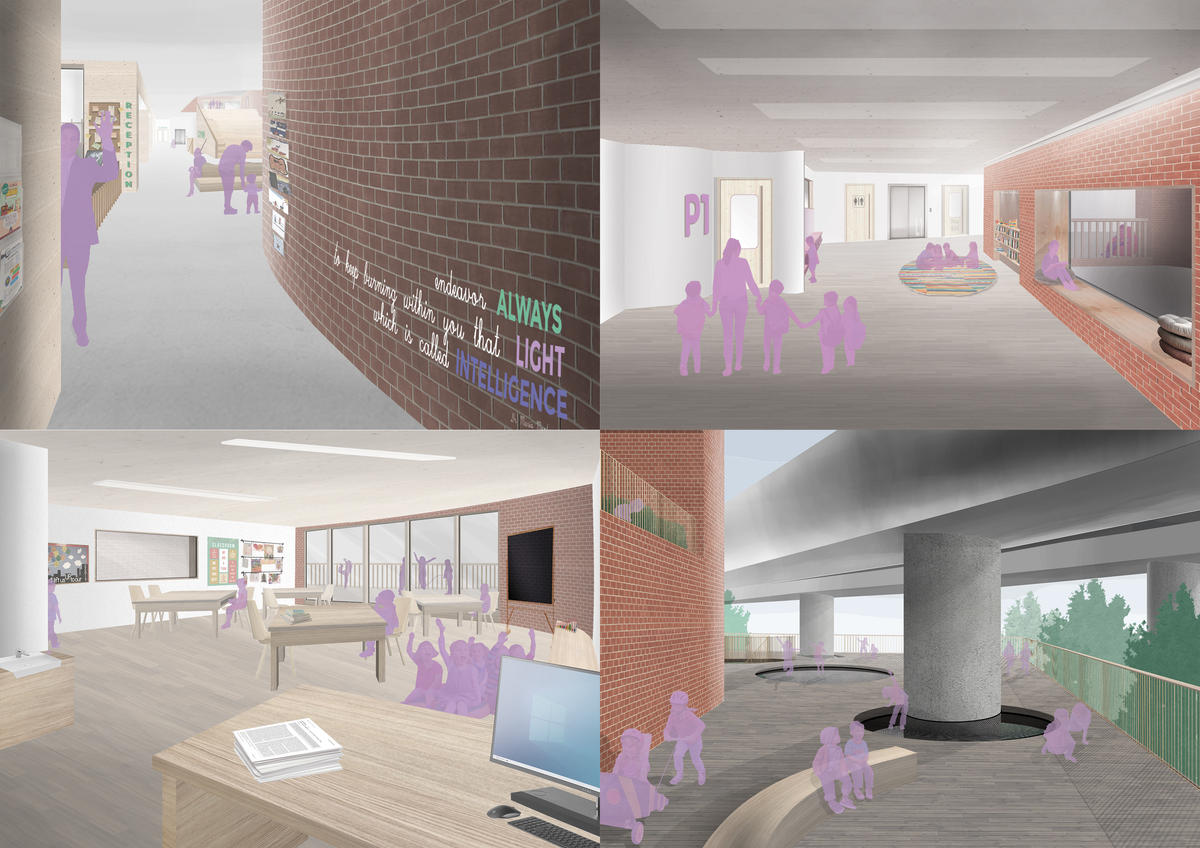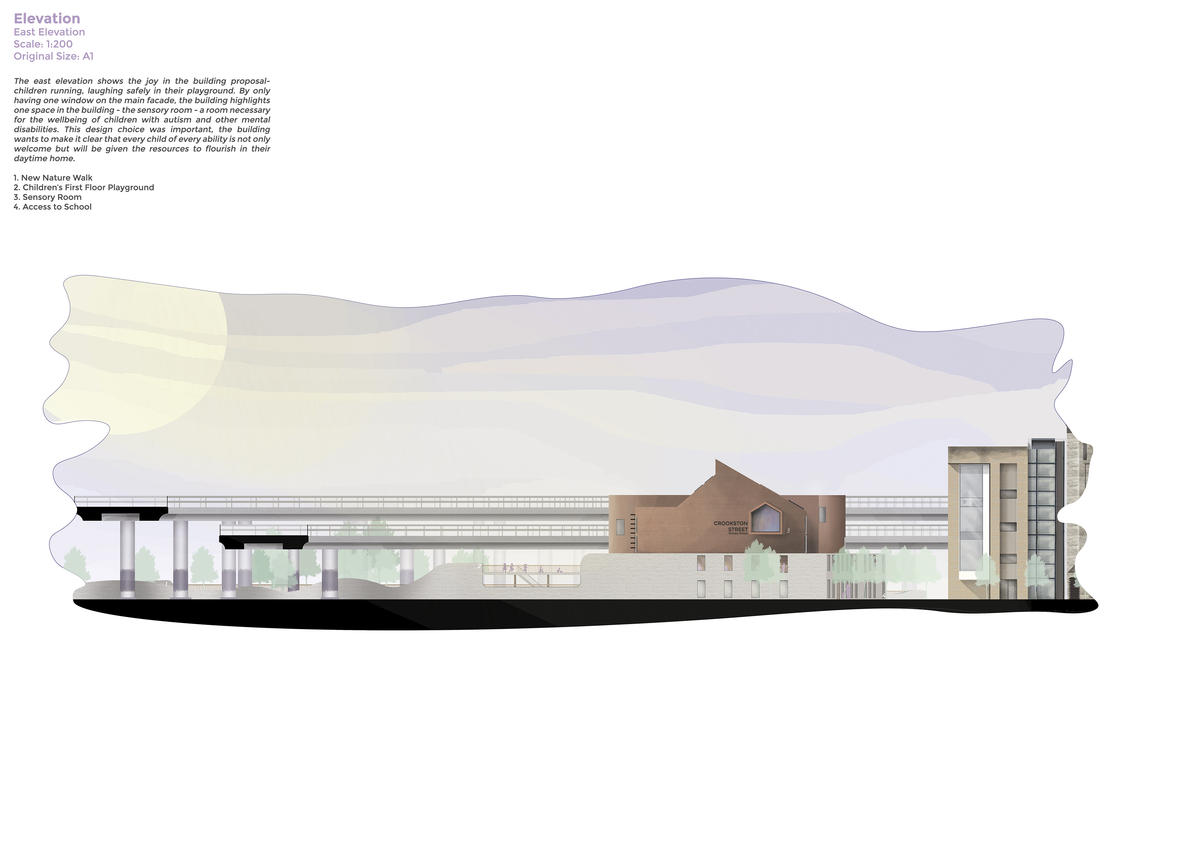 Crookston Street School is a place where every student will be given the resources to flourish. Its child-centric design puts play at its core and its form is defined by its wrap around playground.
School/Level
Category
Year
Crookston Street School Manifesto:
What really are the memories of school? This project started with me thinking about memories from primary school. I did not remember classroom layouts or anything specific, I just remember one bench. The bench that my friends and I would sneak to during class, the bench that we would eat at during snack time and the bench that was the setting for our inside jokes. From a designer's perspective, the bench was just a forgotten last-minute inclusion to the school. Yet to the students it was the core of all social interaction.
So what actually makes a school? It is not a classroom. It's all the moments throughout the day that make children feel independent: the corridor that you would be sent to for laughing too hard, the playground where you first won a race, the cafeteria where you would trade food with others.
The point is that this school could not just be a series of boxes attached onto a long hallway. It could not be about the typical classroom space at all. Crookston Street School wanted to be the personification of child wonder in a world where schools are now becoming more and more like office buildings. A key precedent is the Fuji Kindergarten in Tokyo. Unlike all the schools I went to, here was an architectural space that was directly adding to the independence and wellbeing of the students. This is what is exciting about architecture, as when done right the whole building has the opportunity to become a 'bench' moment.