Care Home of the Future: The Ecological Node of Musselburgh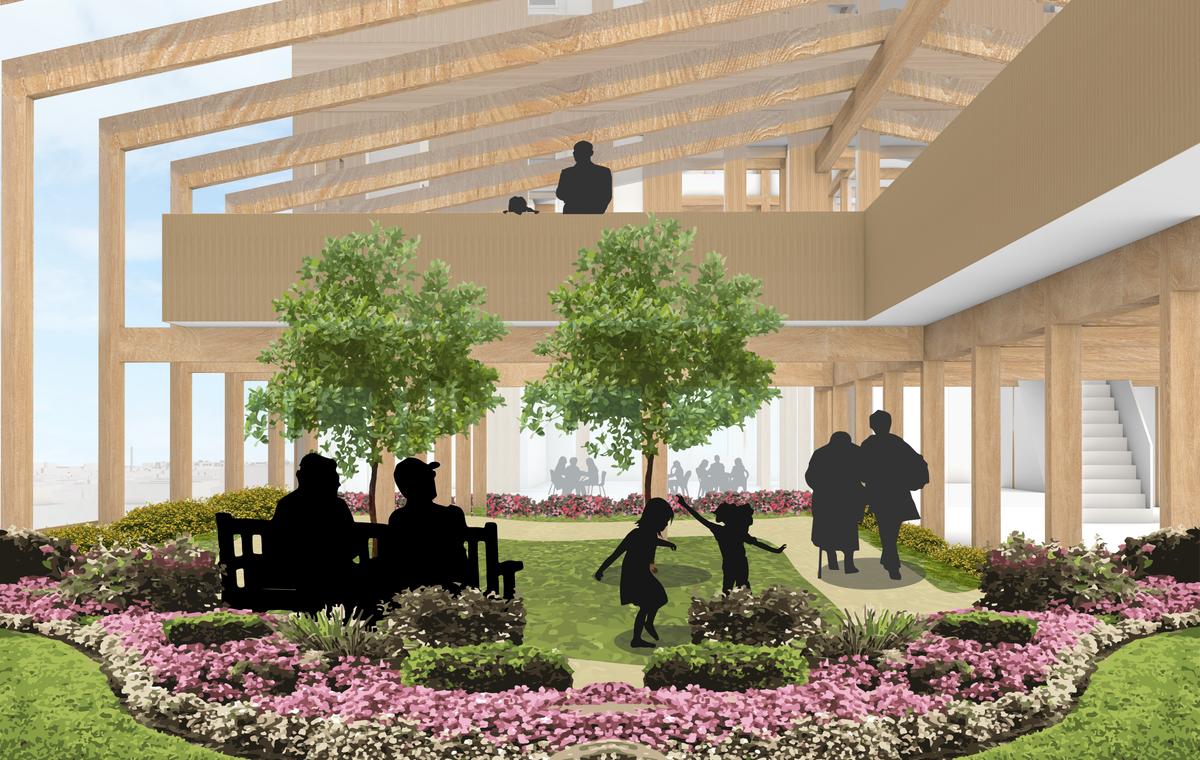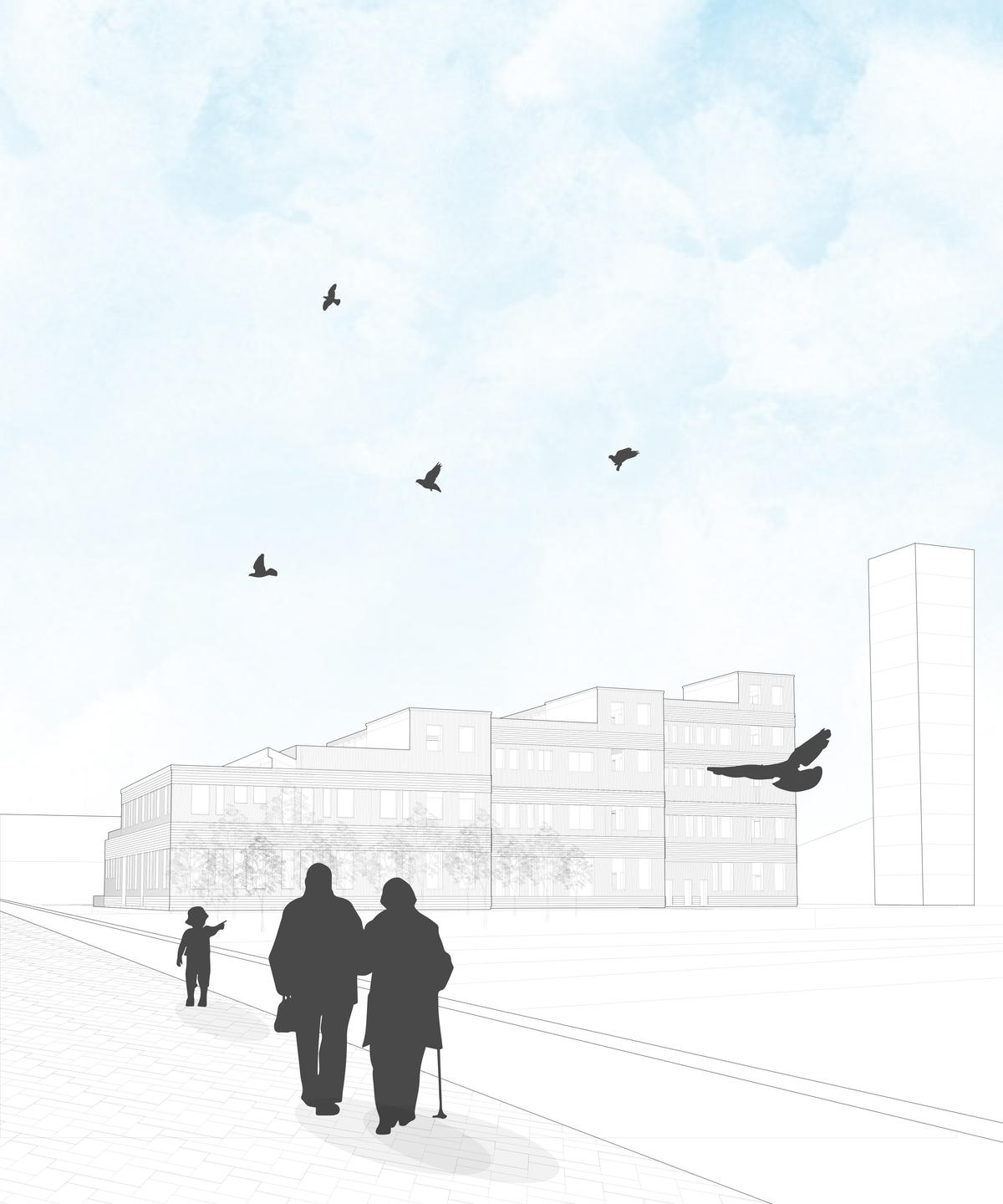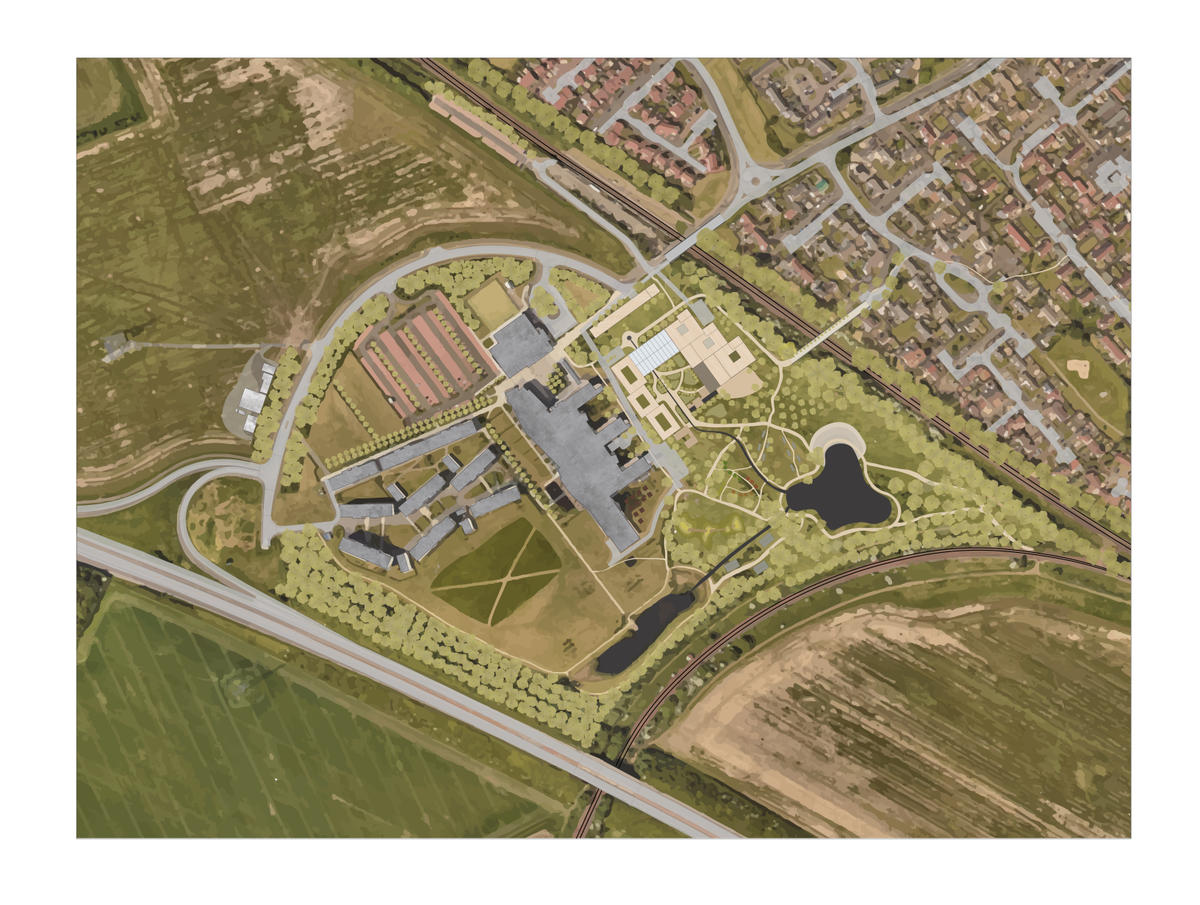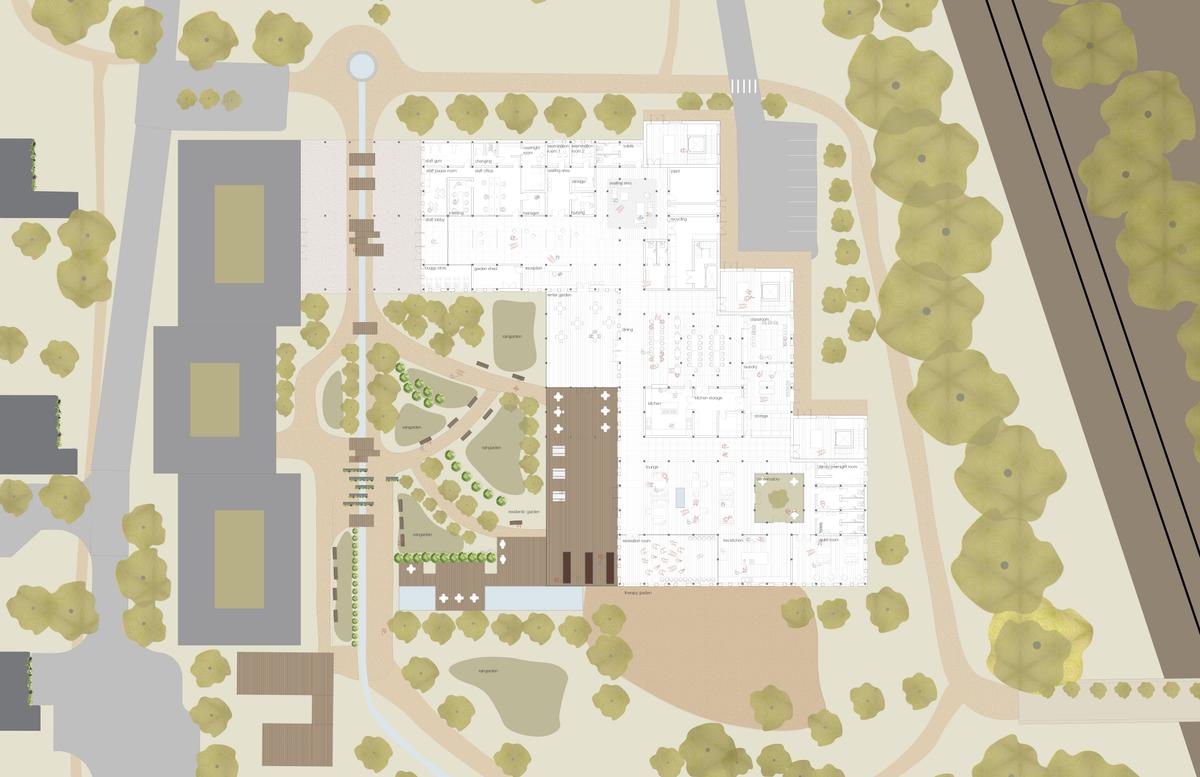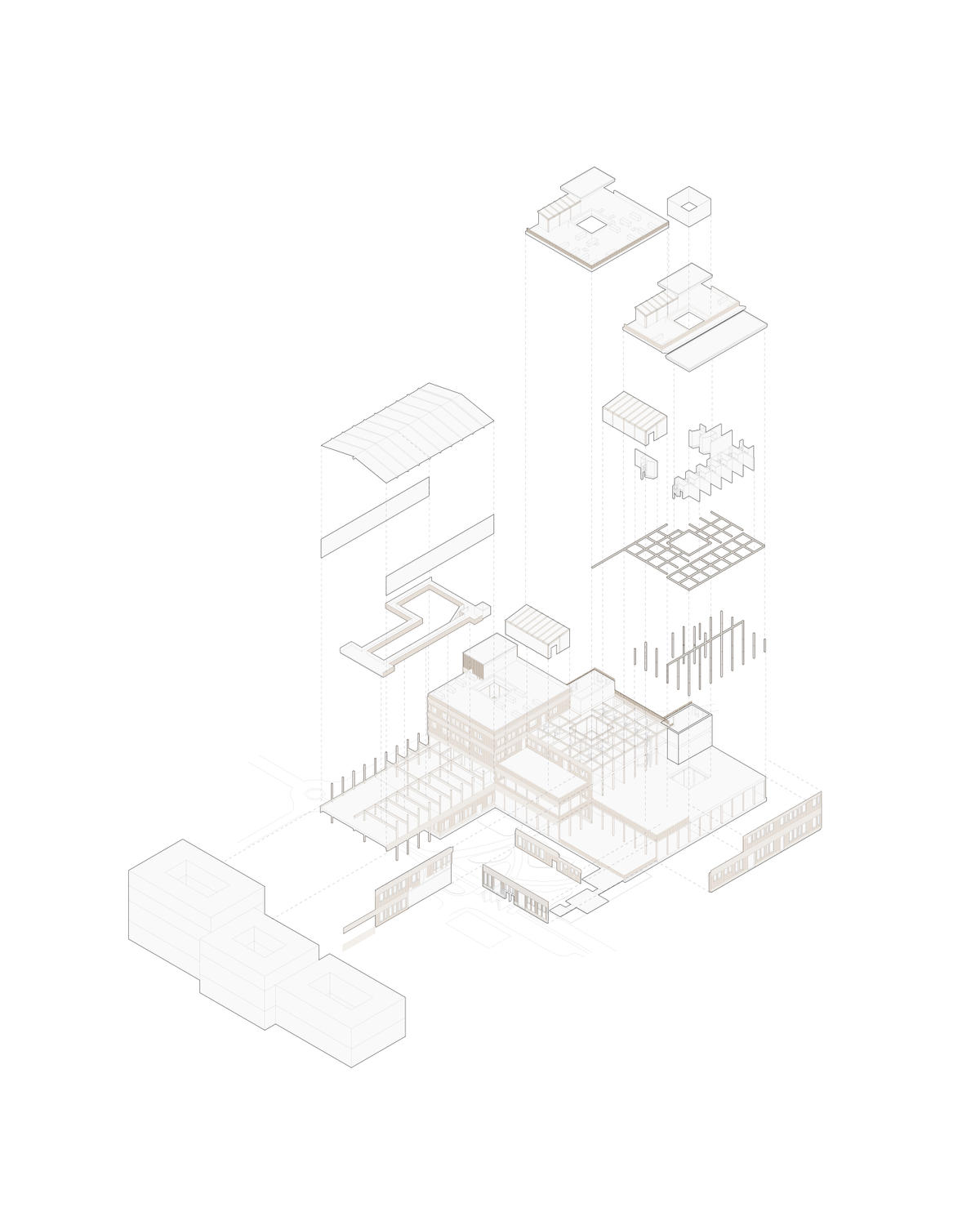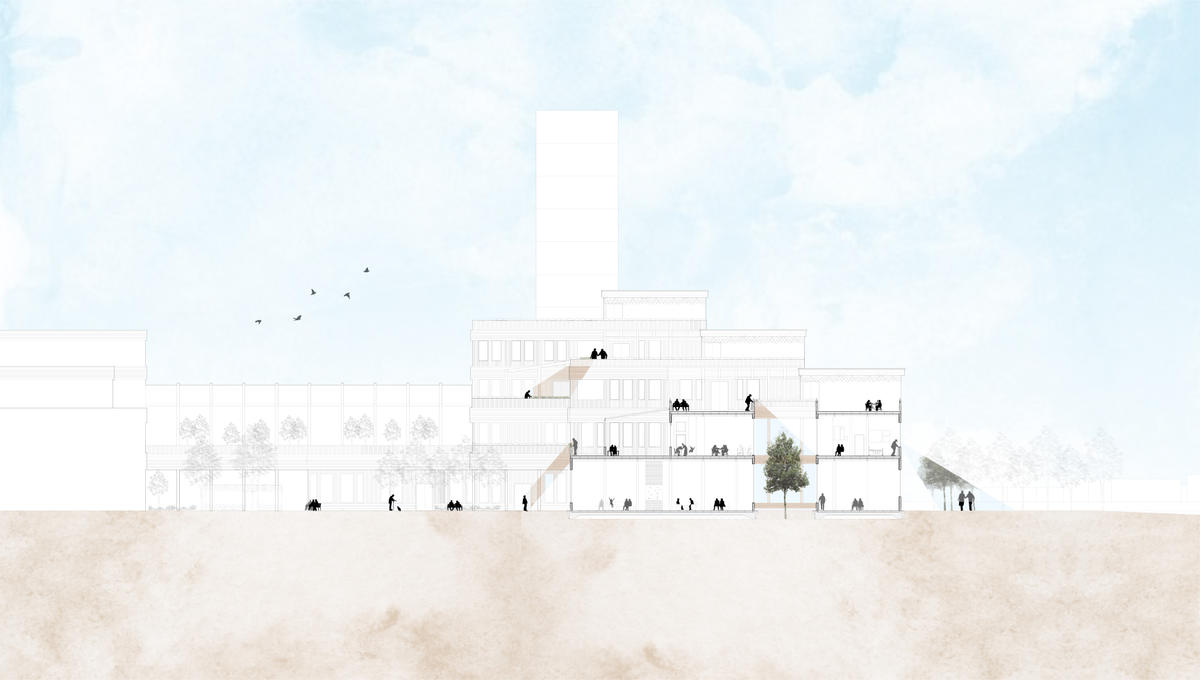 The care home project explores how we can best facilitate dementia care in the future by focusing on creating a connection to the outdoors, a social and secure atmosphere and community involvement.
School/Level
Category
Year
Through group and individual work, this project aims to challenge the perception of what a care home should be and imagine how the care homes of the future could develop to best facilitate the needs and wants of future care home residents.

Located in a railway junction on the Queen Margaret University Campus in Musselburgh, a whole new community centre will be established. The project considers and facilitates the community as a whole, the care home residents as individuals and the prosperity of wildlife in the area. The care home development will be part of a larger intervention of a green corridor
extending along the railway tracks and connecting to Musselburgh city centre through a green path. The aim of the project is to conceive a new communal gathering space for people of all generations as well as creating an ecological node within the community.

The individual care home development investigates the opportunities and limitations of dementia care, sociability and having a relation to the outdoors. The programme challenges the perception of the care home as an institution by introducing domestic features, such as household living, green spaces, community activity rooms and by drawing students and community into the care home. Environmentally, the care home responds to the oceanic and temperate climate of Scotland, by adapting to sun orientation and wind conditions and reacts to the local conditions of the site to create sustainable and comfortable spaces. Tectonically, the care home is structurally honest with its timber frame visible, and light wells and terraces provide light and a connection to the outdoors.