s'docha: suggestions for Glenuig / [Boat Building School]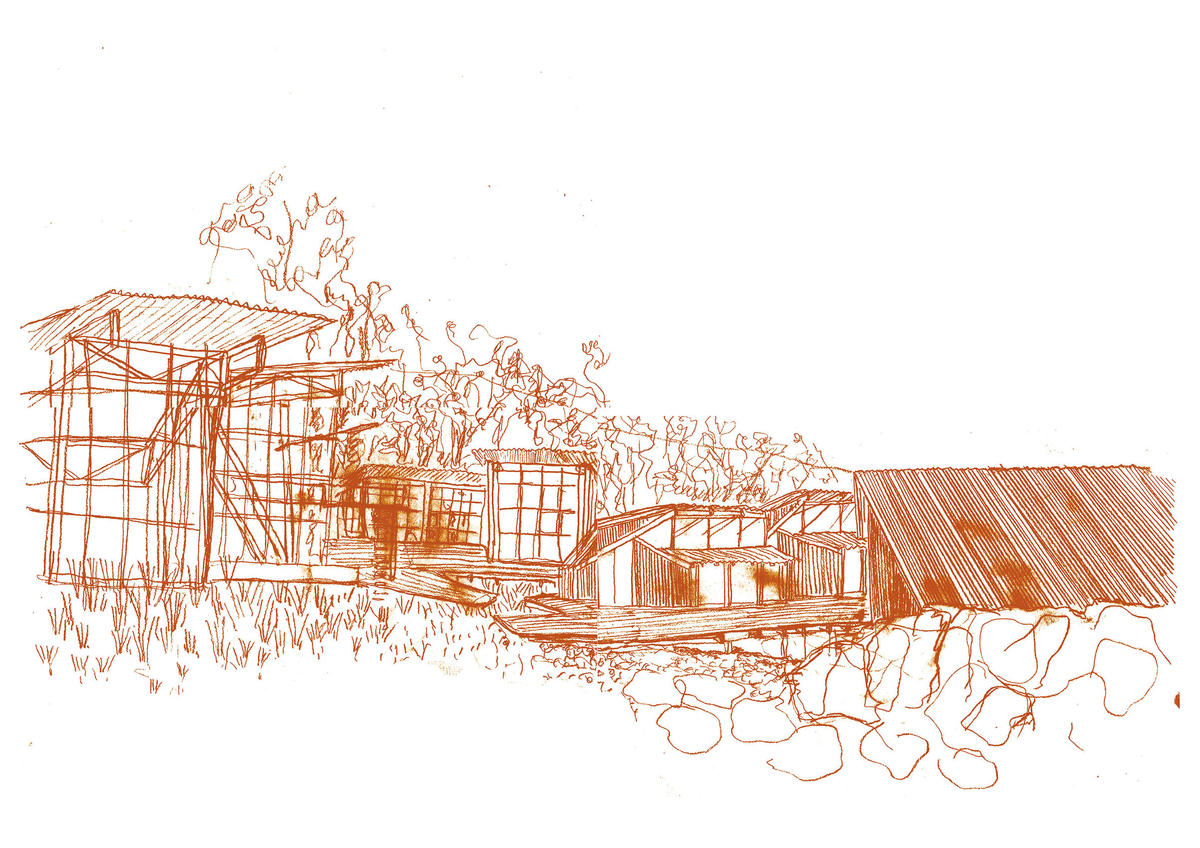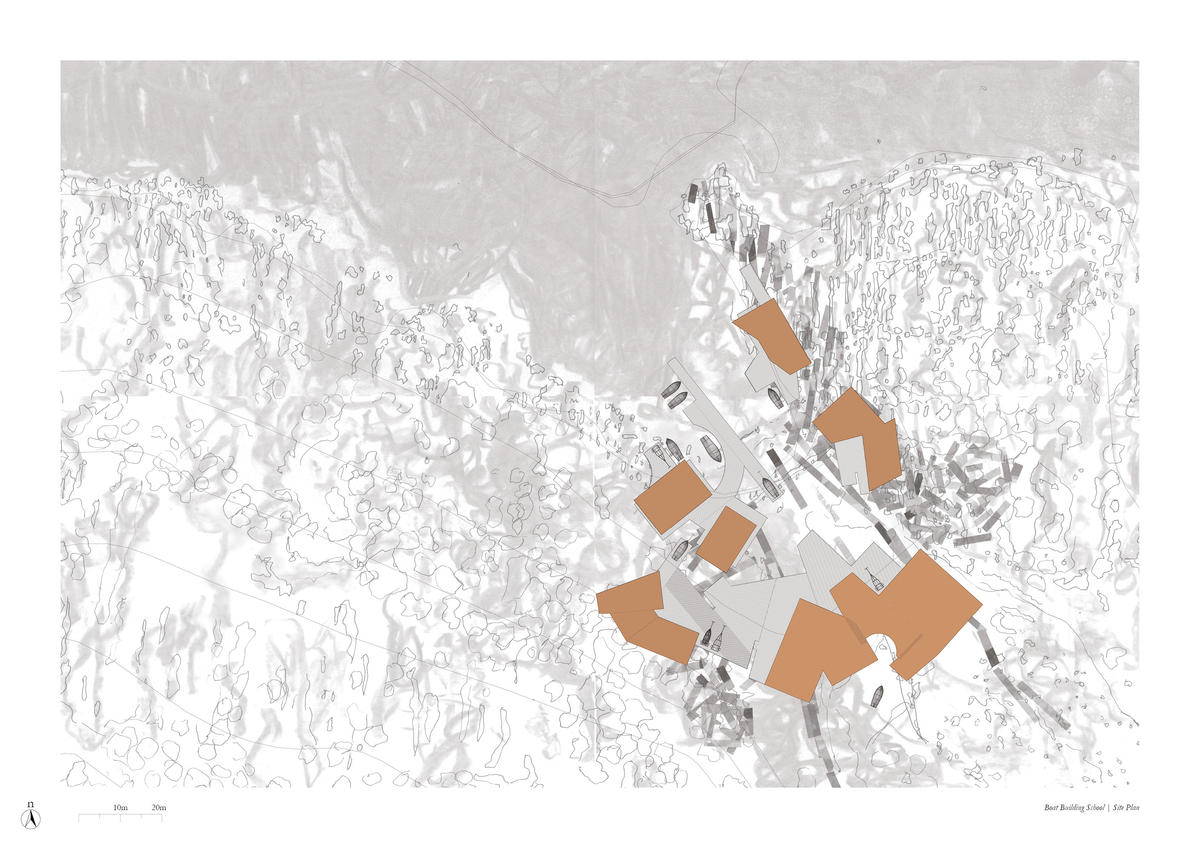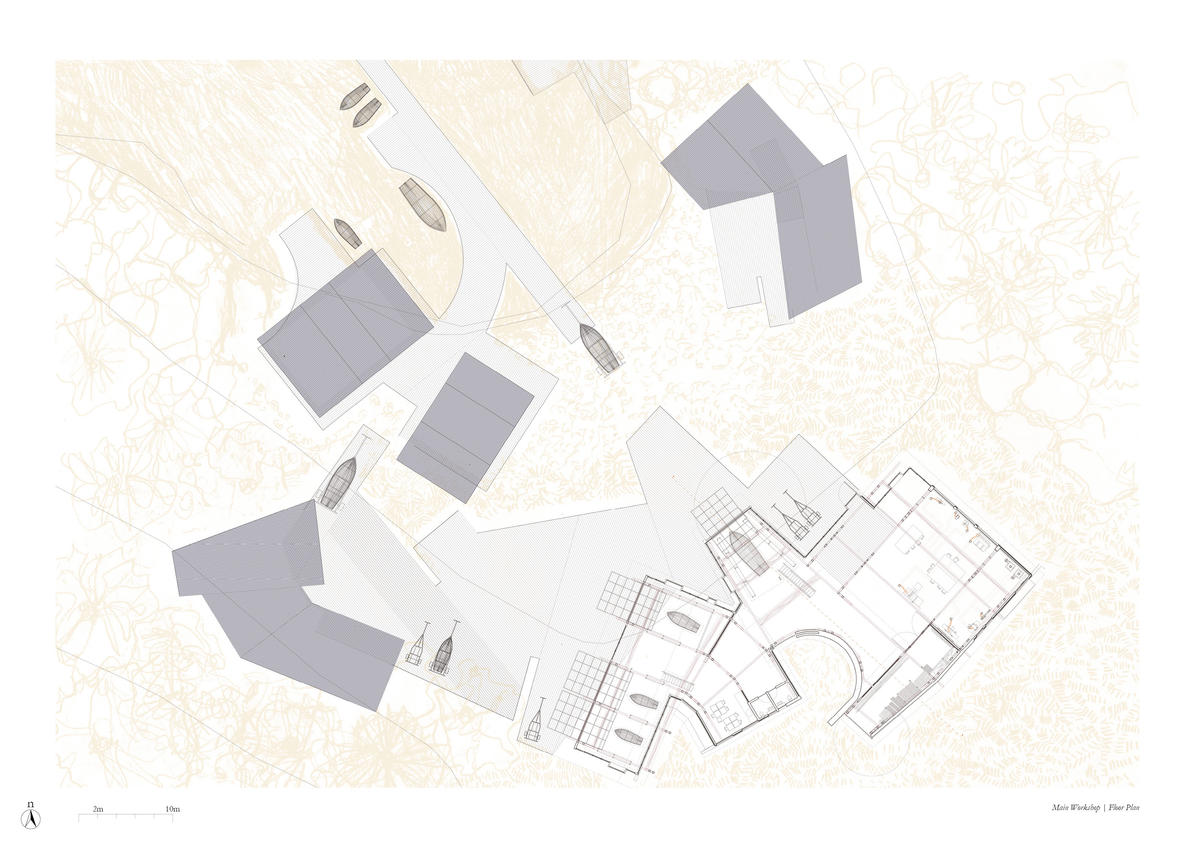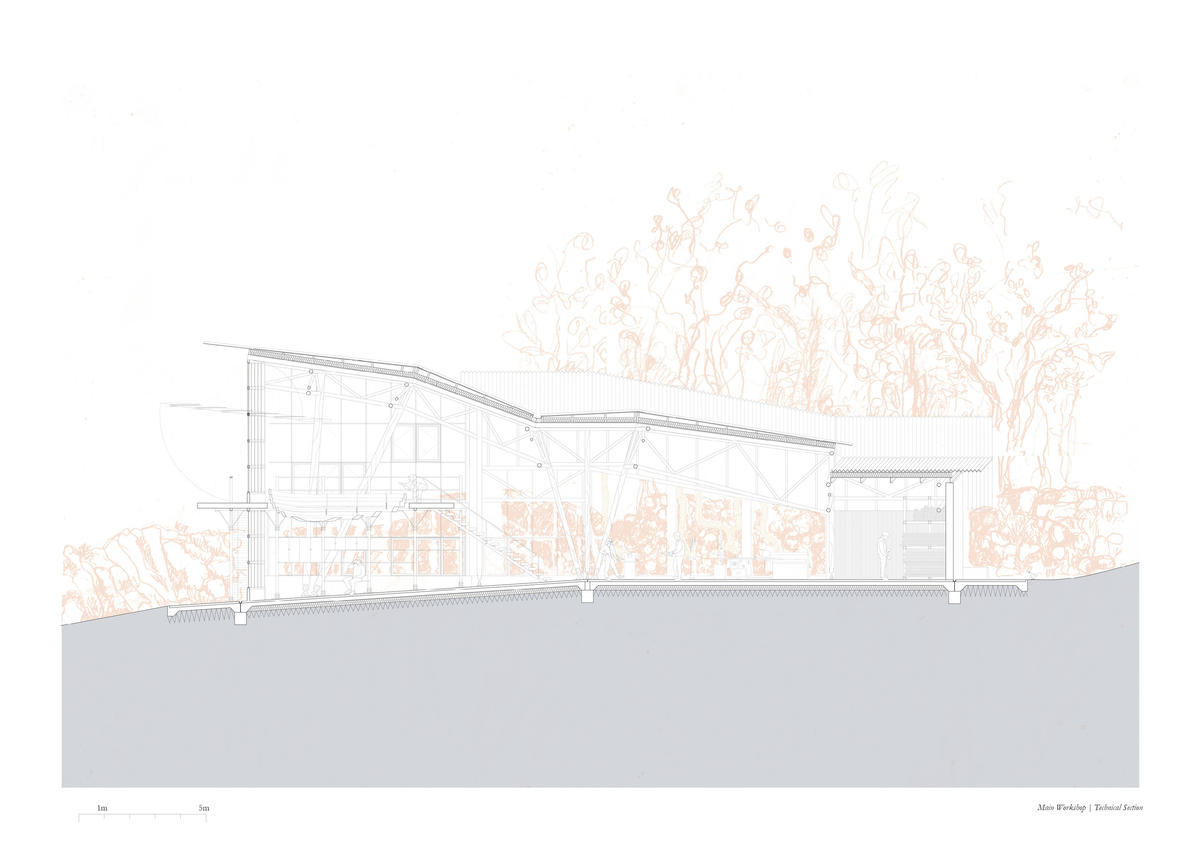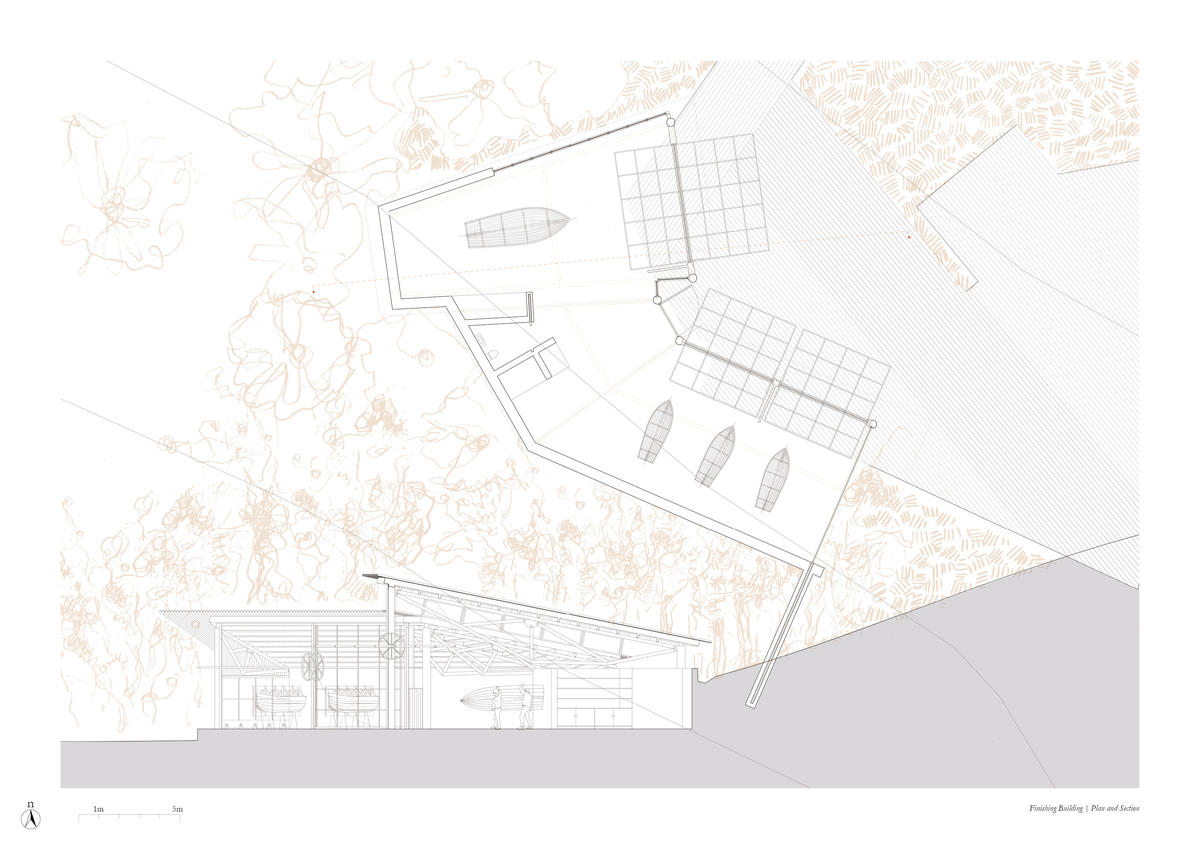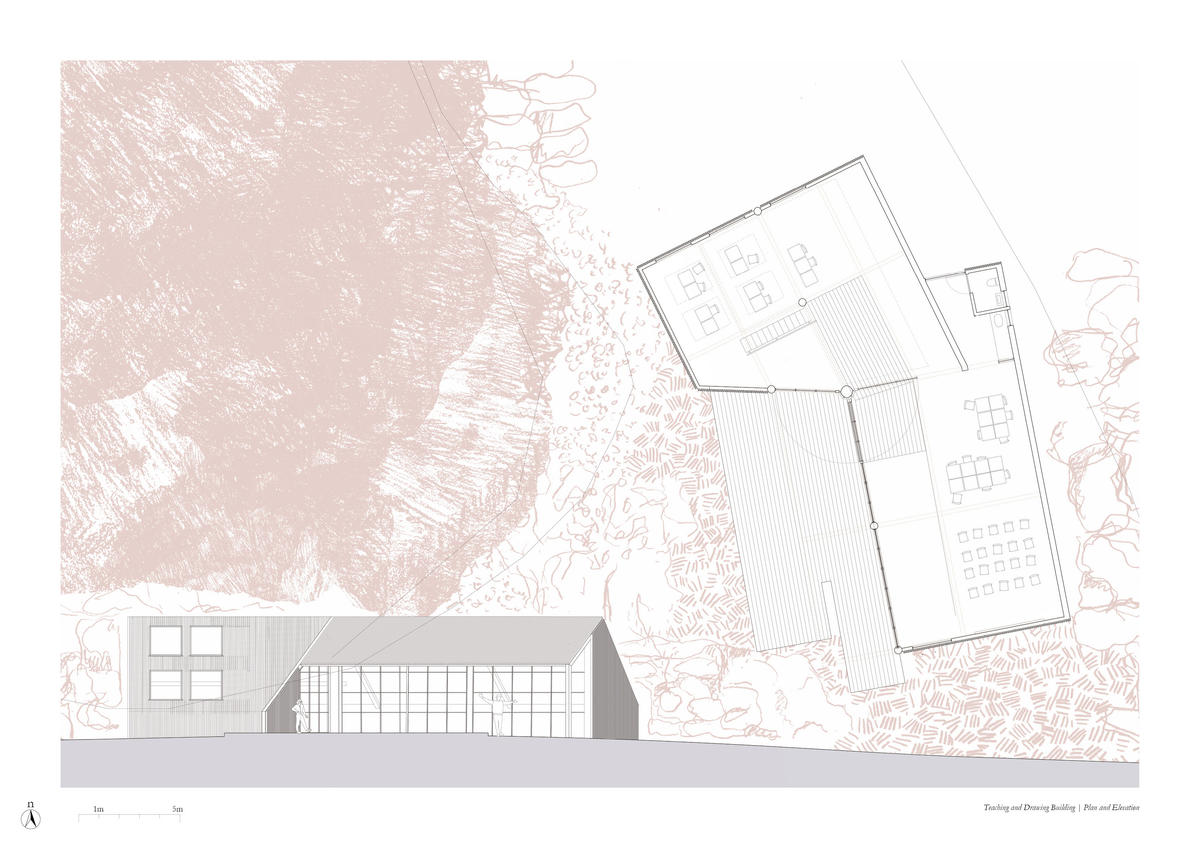 Glenuig Boat Building School sits in a dramatic rocky outcrop on the West Coast of Scotland. It physically and symbolically provides a connection to other rural communities through craft and making.
School/Level
Category
Year
Glenuig is a small rural community in the Scottish Highlands. As a group of 5 we collaborated to design an archipelago of community buildings which contribute towards the social, mental and physical well-being of the village. Our devised architectures aim to create a renewed sense of place; they are the antithesis of a centre and instead celebrate the existing rural landscape.

We are accustomed to a capitalist mode of production that aims to create products quickly and cheaply. Traditional boat building provides and antidote to this, it instead engages in a market that is driven by quality and skill. The digital revolution has generated virtual connections across the planet, yet access to spaces and tools to create often remains a privilege of city dwellers. Providing the facilities to make brings greater autonomy to rural communities.

Boat building is a craft and occupation that has a long history in the Highlands. A school will provide opportunity for the residents of Glenuig share their skills. Each boat will have an intimate local knowledge weaved into it. As they are sold across Scotland they will physically and symbolically provide a connection to other rural communities, creating a name for Glenuig through craft.
Collaborators: Josh Parker, Jamie Begg, Cameron Young, Cameron Angus