Dean Village Spiritual and Community Centre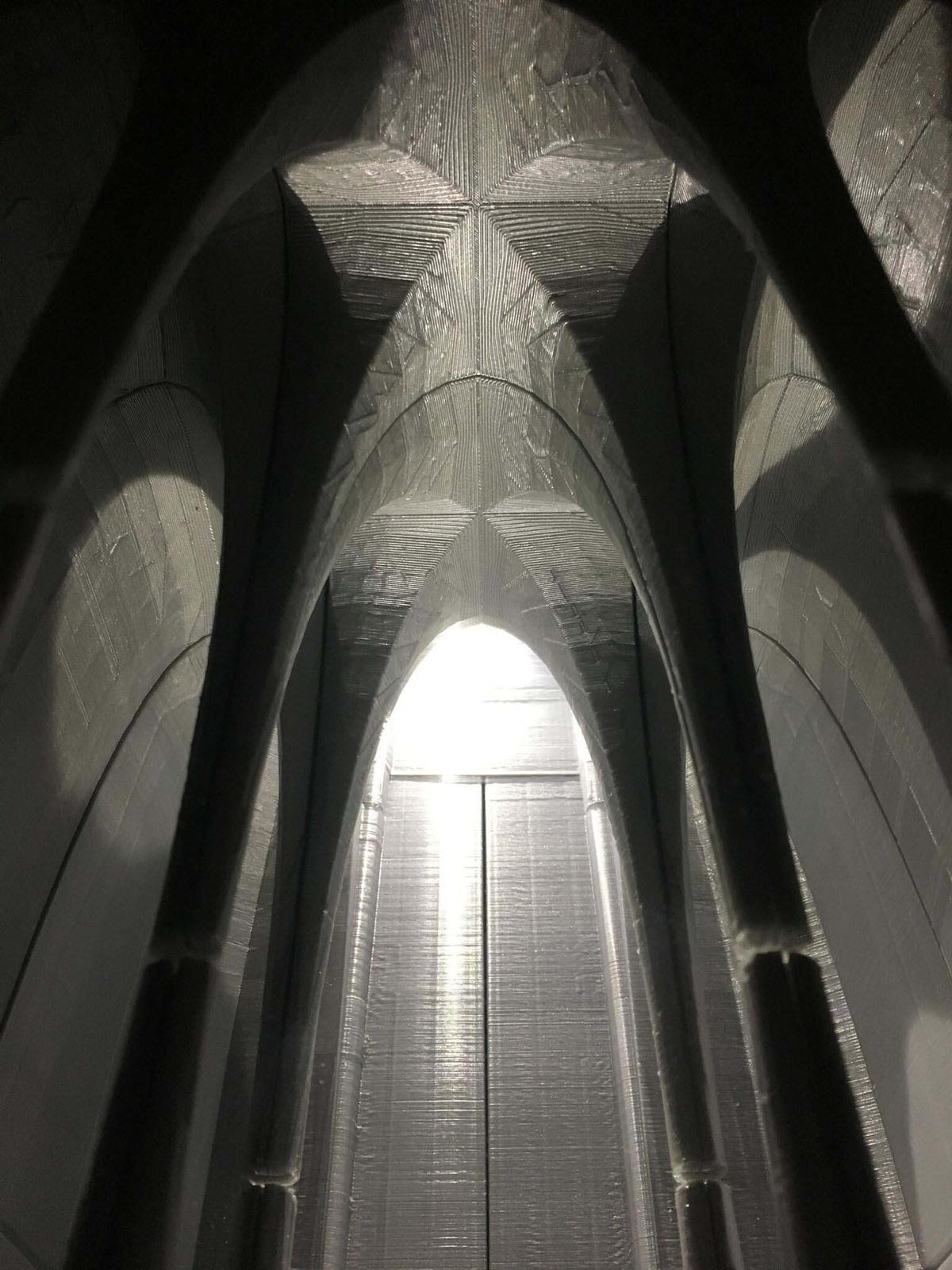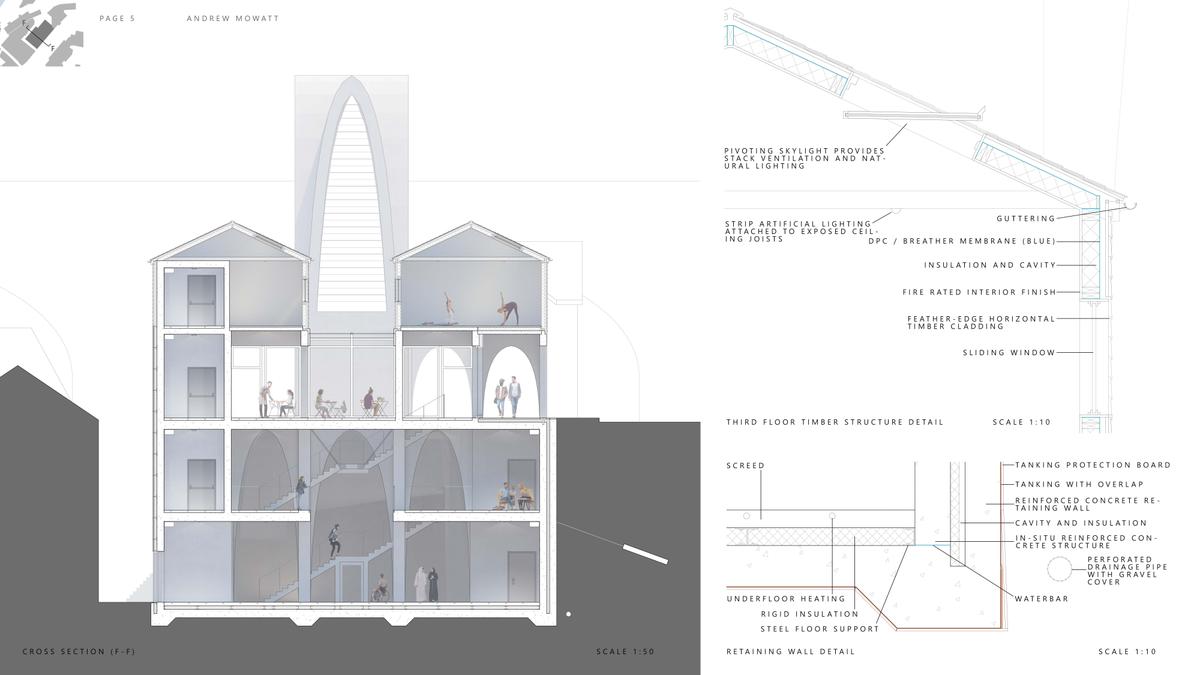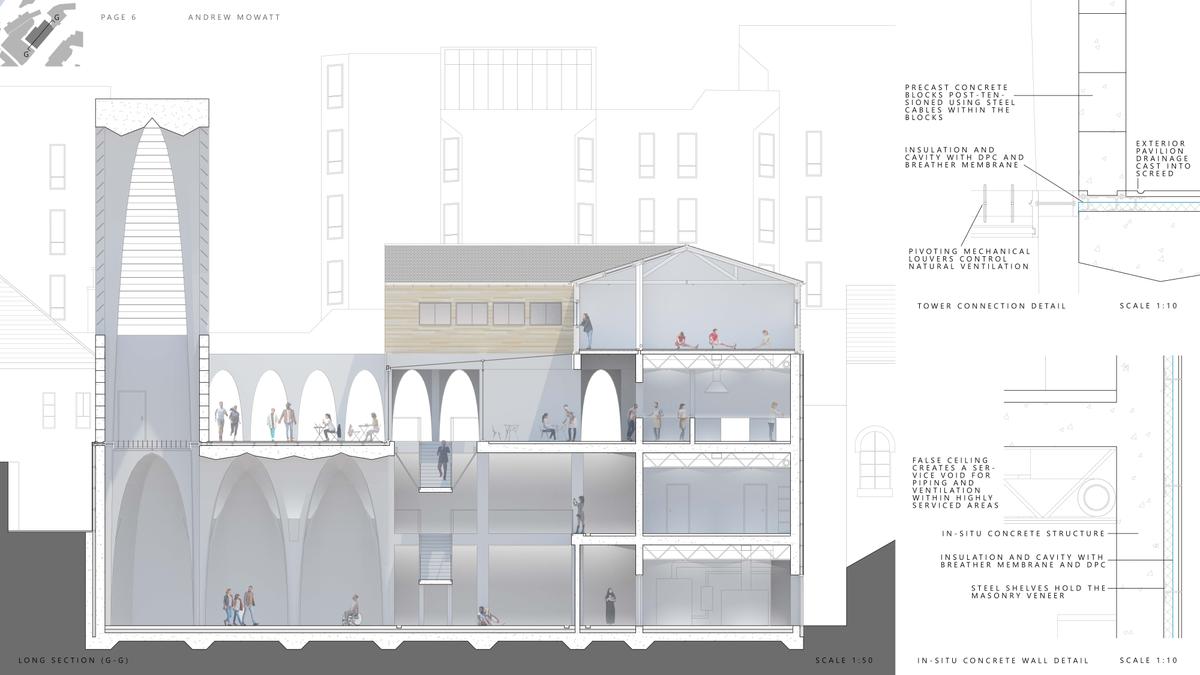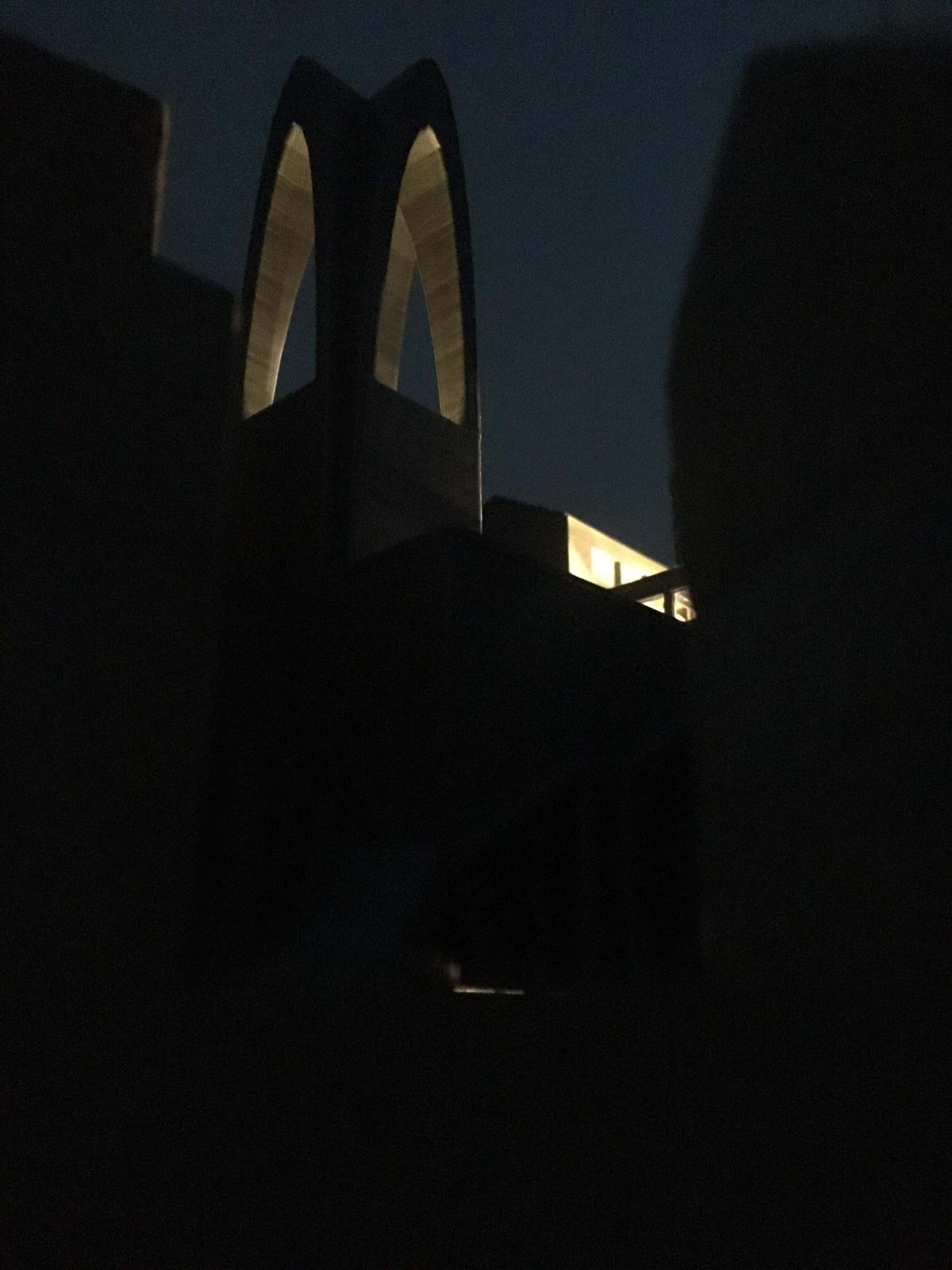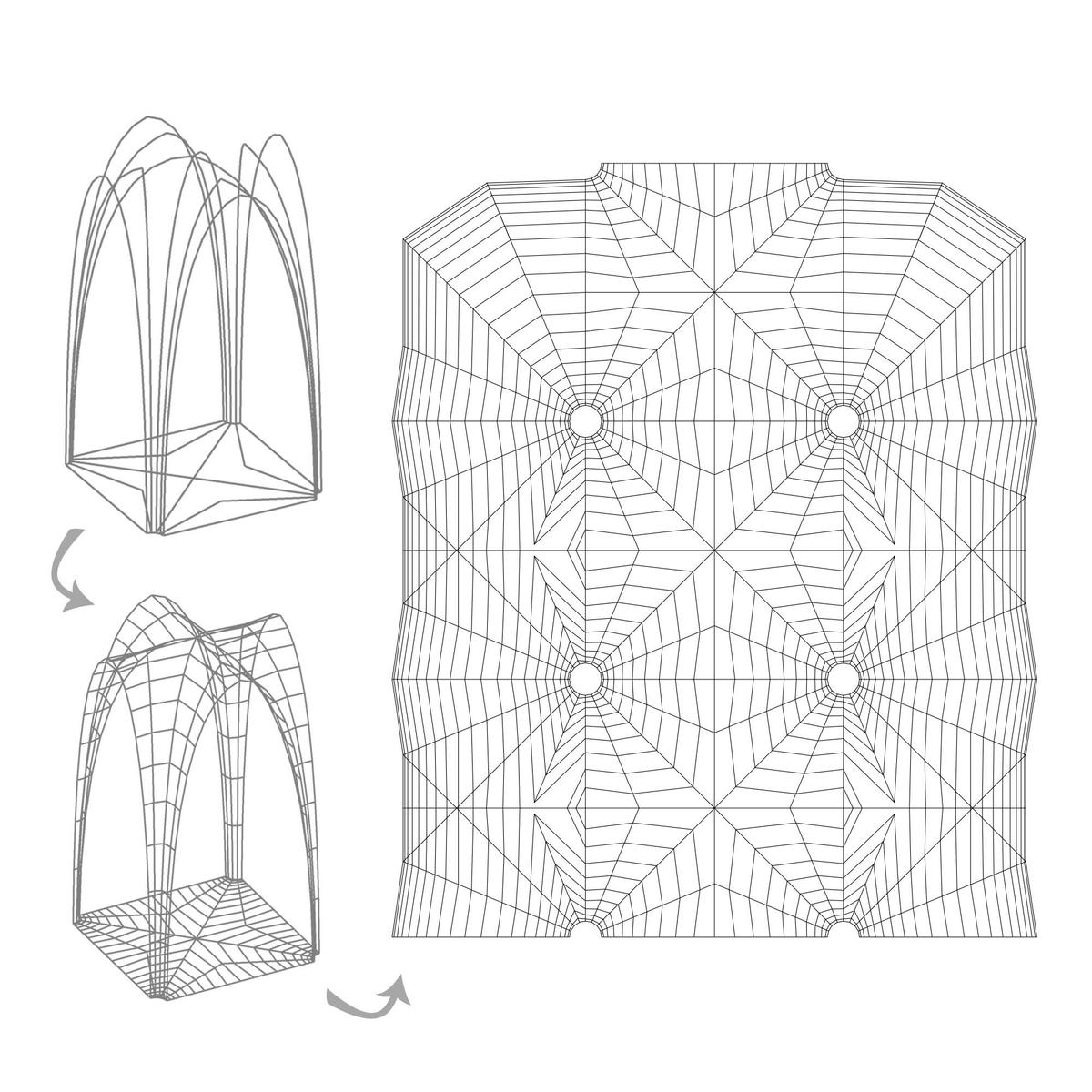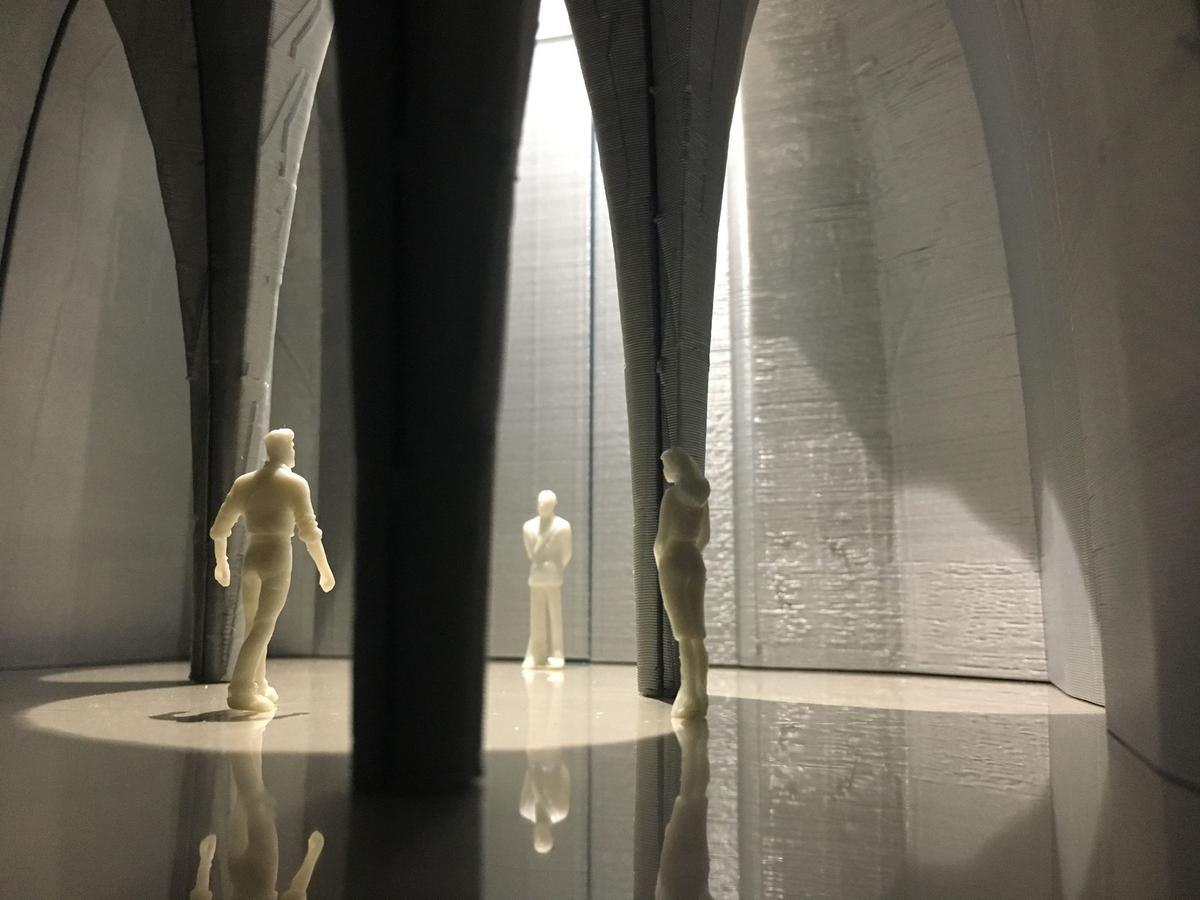 This was my final project during my Part 1 education within university. My brief was to design a community centre with a religious aspect within the Dean Village area of Edinburgh.
School/Level
Category
Year
Throughout my education; Antoni Gaudi has been my biggest inspiration, this is notable in this project as I researched his design methods in-depth. I created a large semi-subterranean community and spiritual space adapting his form of parametric design to create flowing, continuous, and naturally-inspired arches integrated into a highly sustainable ventilation and heating system. This space was designed to be multi-faith in use, with appropriate research and additions made to the building in order to meet this self-imposed criteria including; the connected cafe, the large street-level exterior space, the large height increased light-well, and the additional washing facilities. In addition to these uses, three classrooms were also included on the top floor for various educational and community purposes. Sustainability was another key issue within this proposal, and the benefits and detriments of each decision were analysed through this lens. The ventilation is entirely natural (with the exception of the fire escape compartments) and the heating, while mechanical, is designed to be highly energy efficient.