Grow Together | Tradeston's Centre for Urban Agriculture & Horticultural Therapy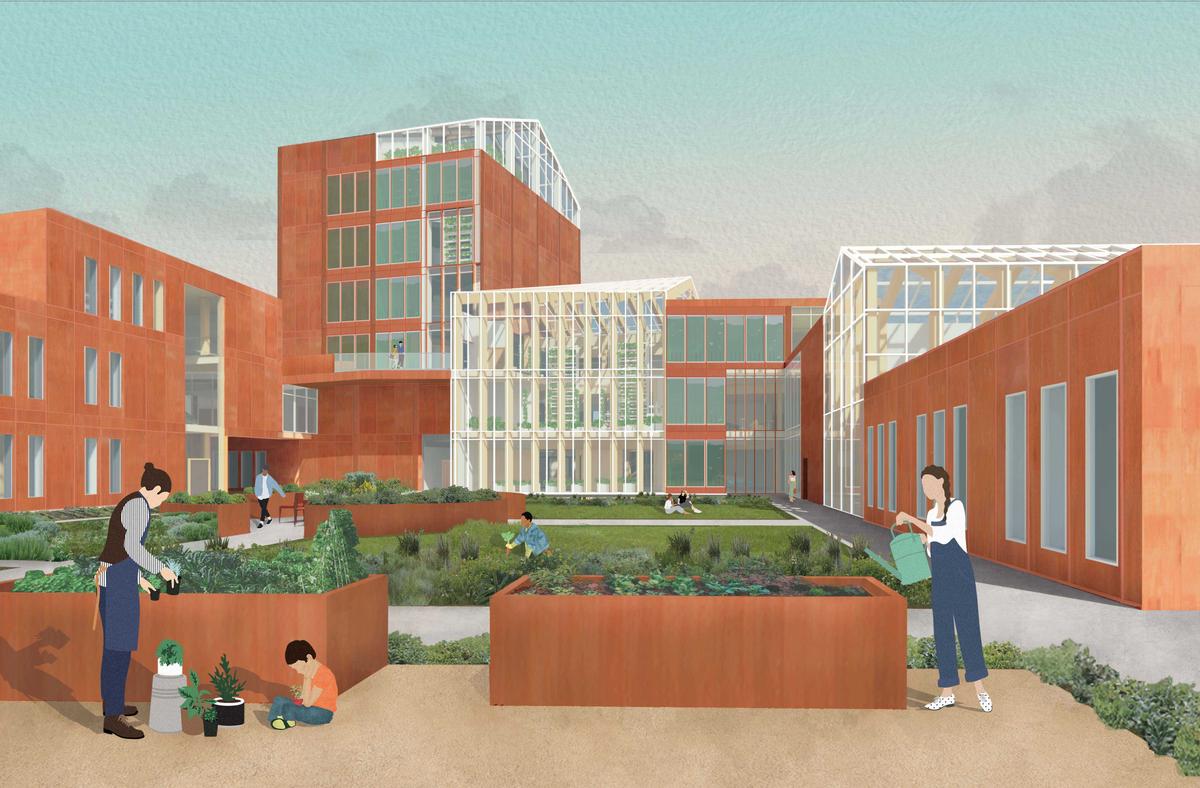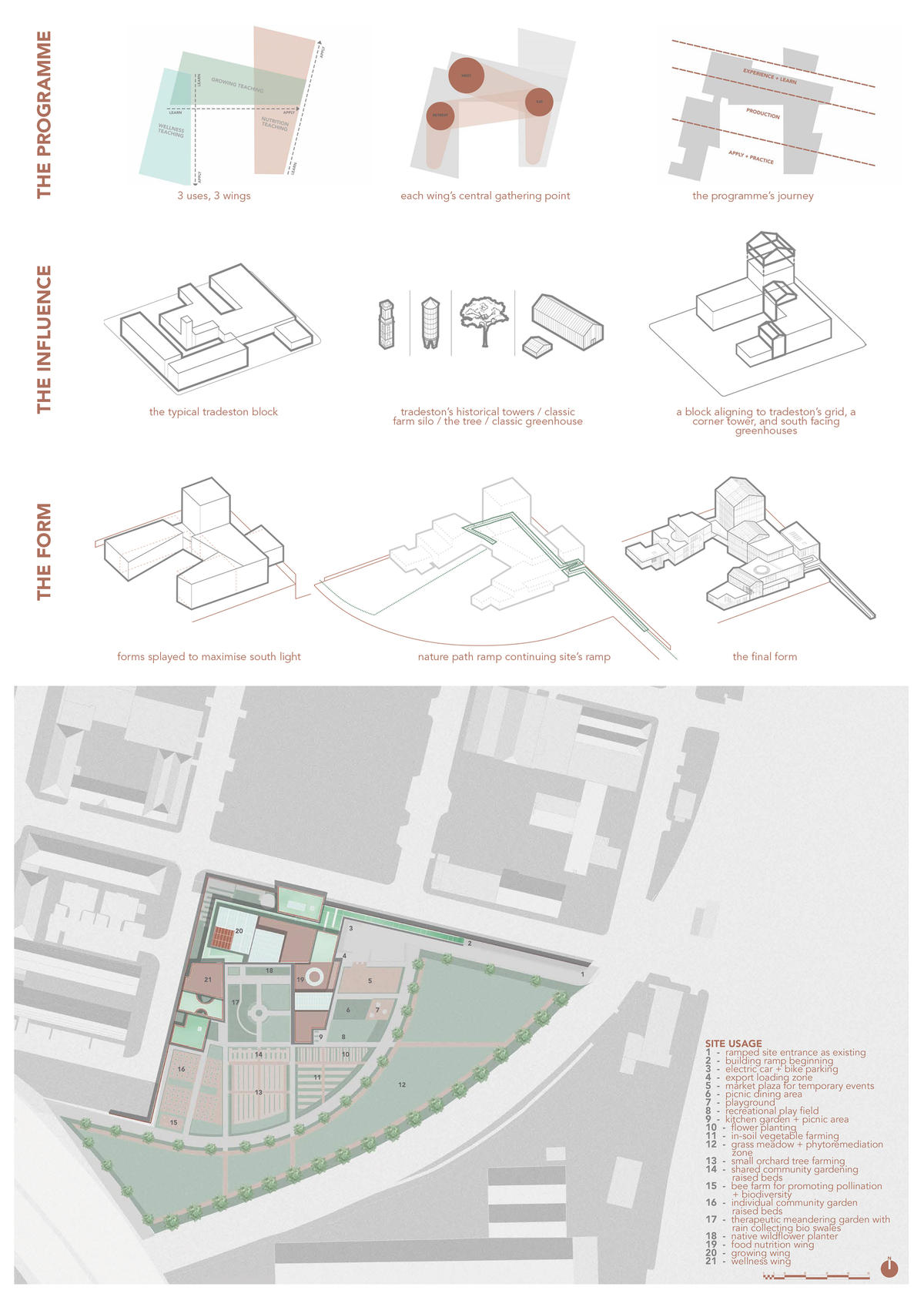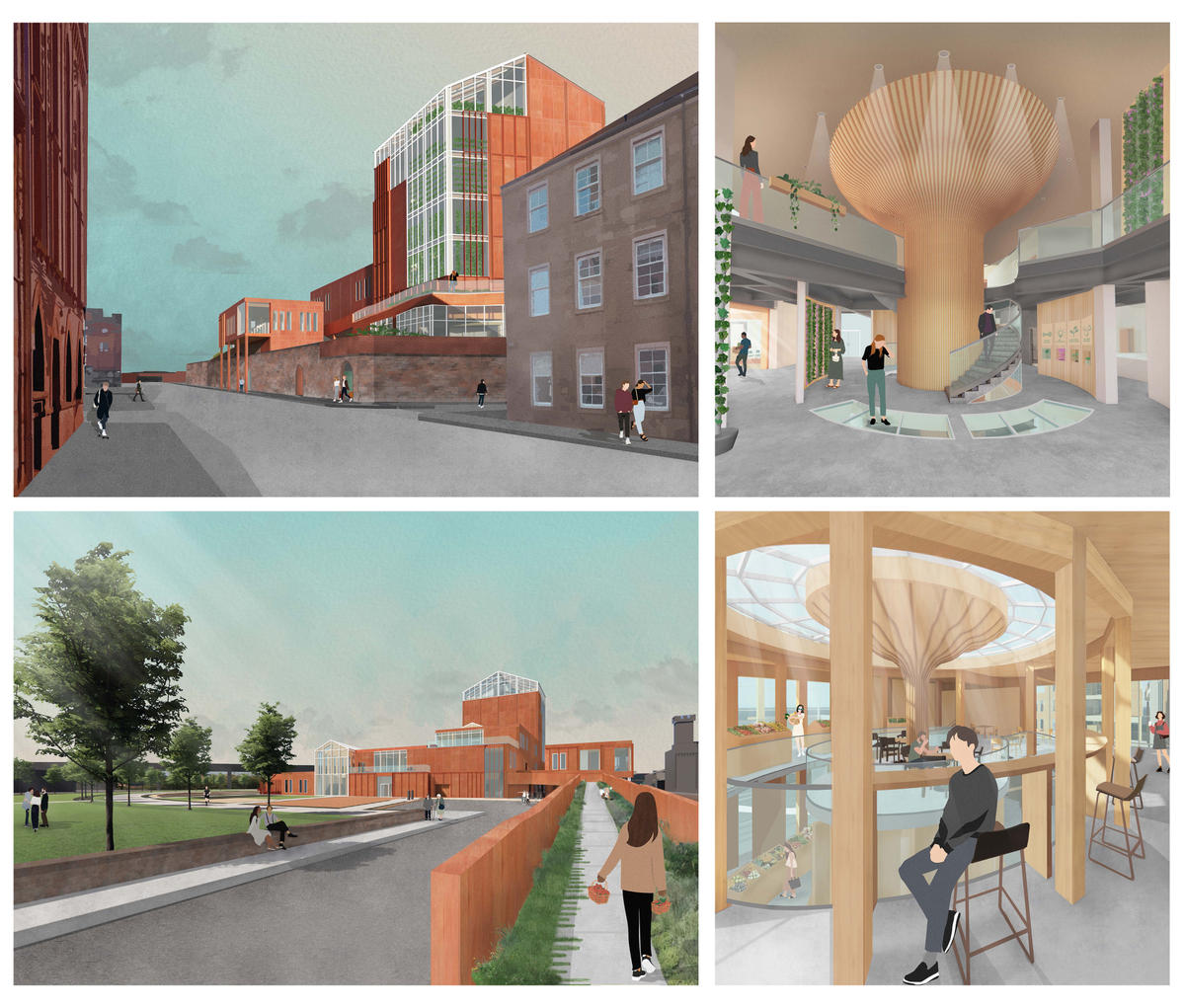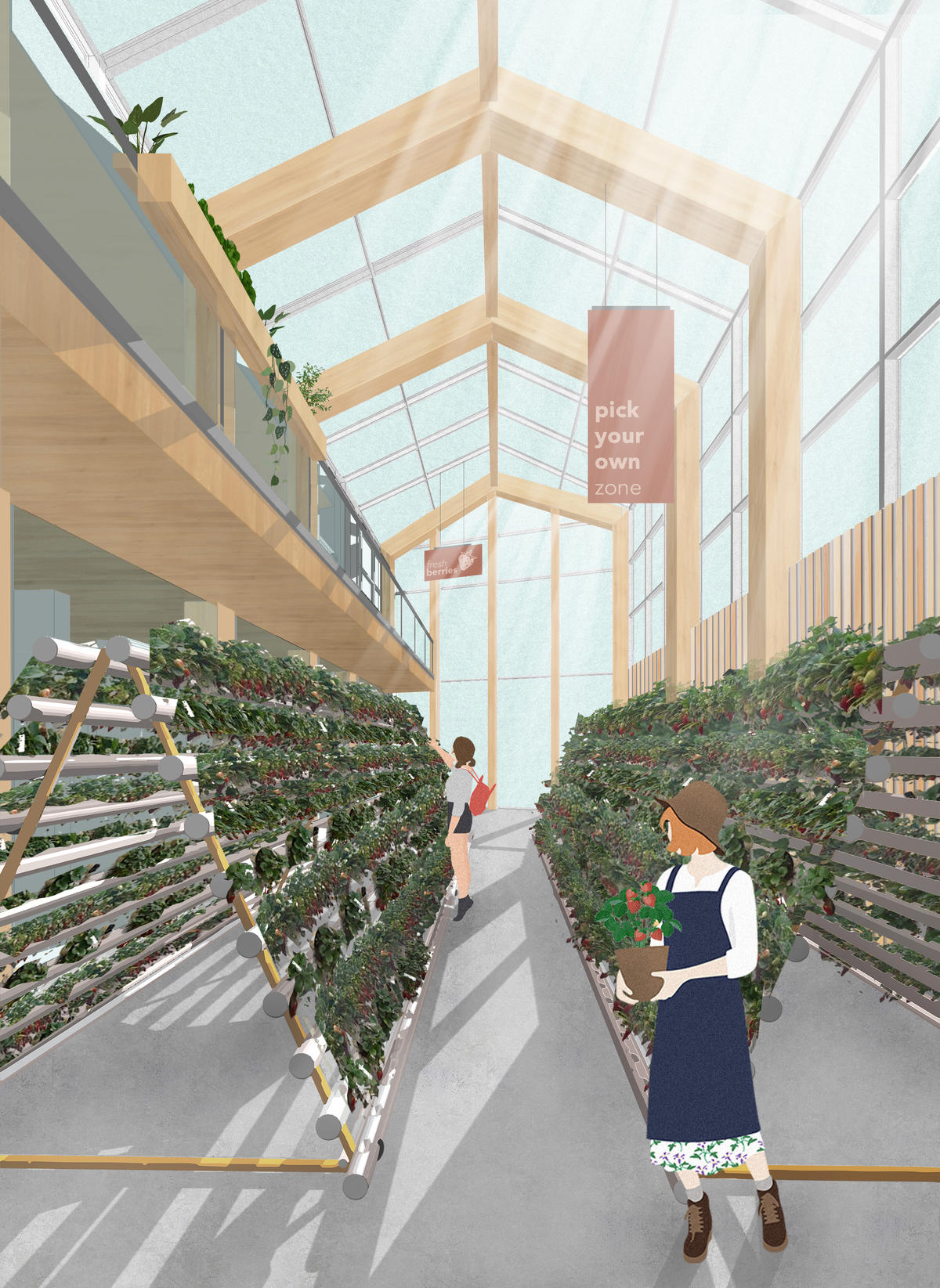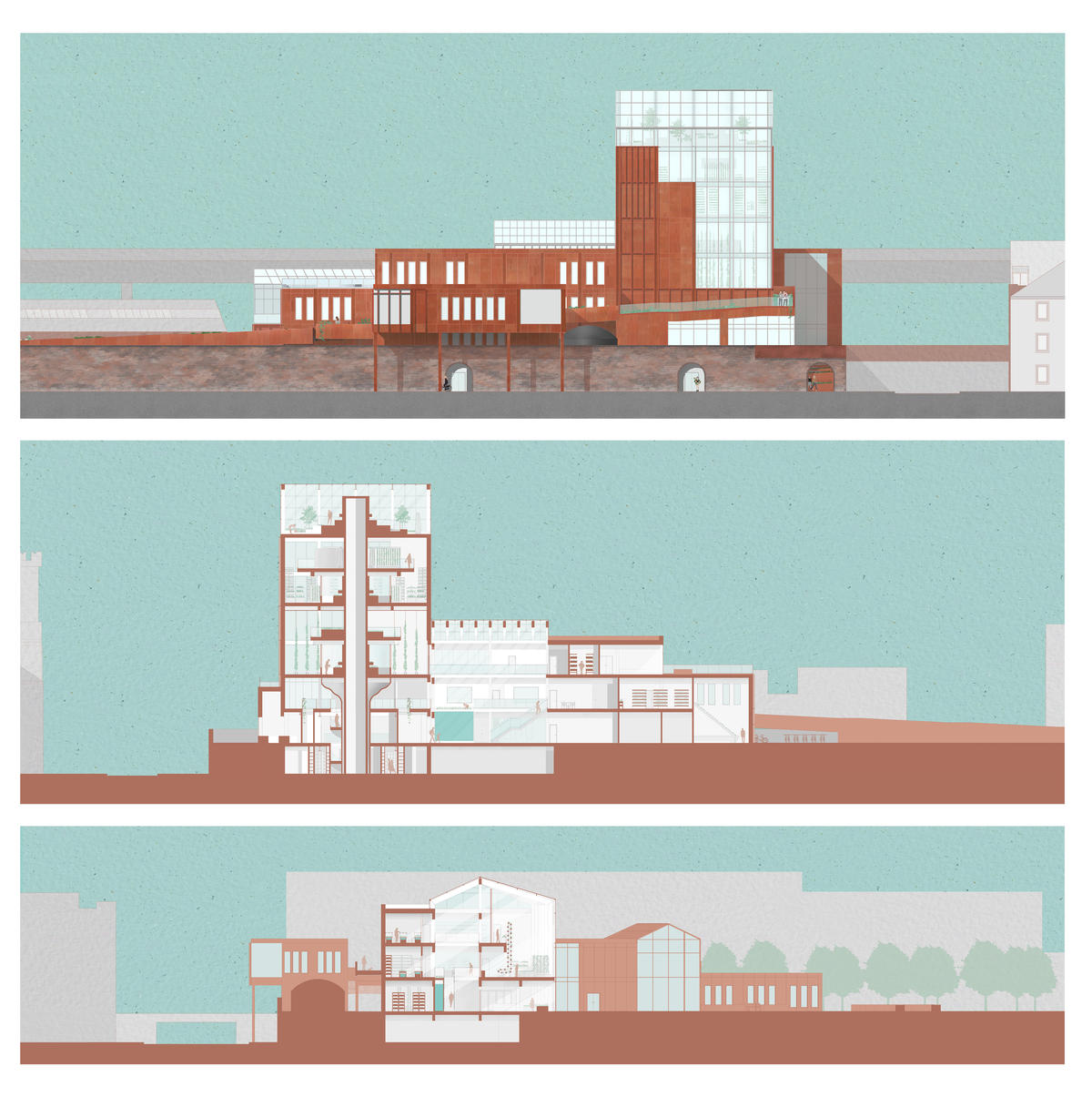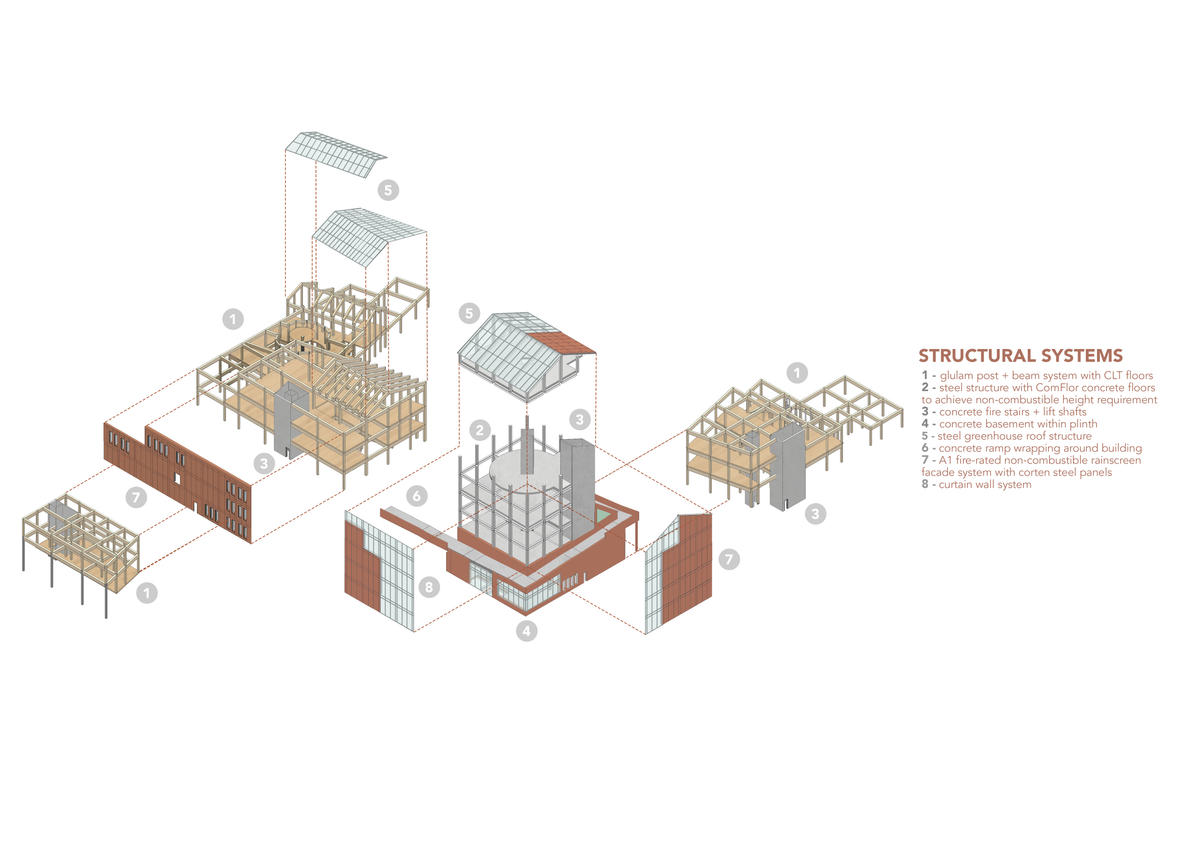 This project revitalises a productive industry in Tradeston, promotes local sustainability, teaches the community skills for healthy lifestyles, and tackles food insecurity in the area.
School/Level
Category
Year
Throughout history, humankind has been actively involved in nature and gardens, used for a source of food, to calm the senses, to heal, to supply, to create jobs, and to boost morale.

Tradeston historically was a producer for Glasgow's famous river trading industry. Since the industry has died down in the area, so has the sense of community, as well as access to public space, food shops, and green spaces. Tradeston used to be a producer for Glasgow, and once again will be a producer as a beginning of an eco-industry.

This centre is an opportunity to not only produce food locally and reduce food insecurity, but to educate about sustainable growing, healthy eating, and mental health, targeted through 3 main aspects: urban agriculture growing and teaching, wellness through nature, and healthy food sales and preparation.

Indoor farming is used to create year-round yield while using less chemicals when producing food. The design promotes the transparency of urban agriculture, showing the community the benefits of growing locally, using hydroponic, aeroponic, and aquaponic growing, while also providing in-soil allotments for the community. It creates a circular economy, from food growing to distribution to food-waste compost powering the building through anaerobic digestion. The overall goal is to form a resilient future for Tradeston that involves the engagement of local community for a sense of shared purpose and identity.