Reviving Shumen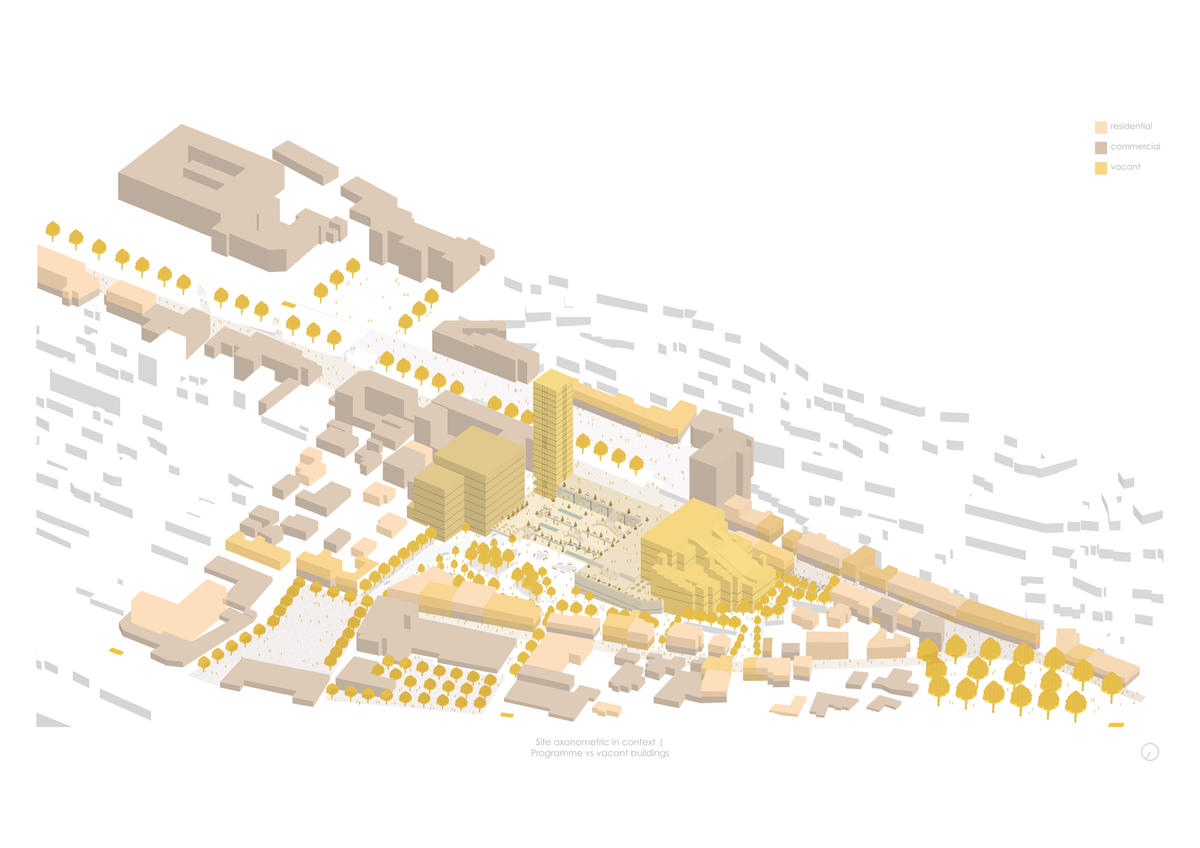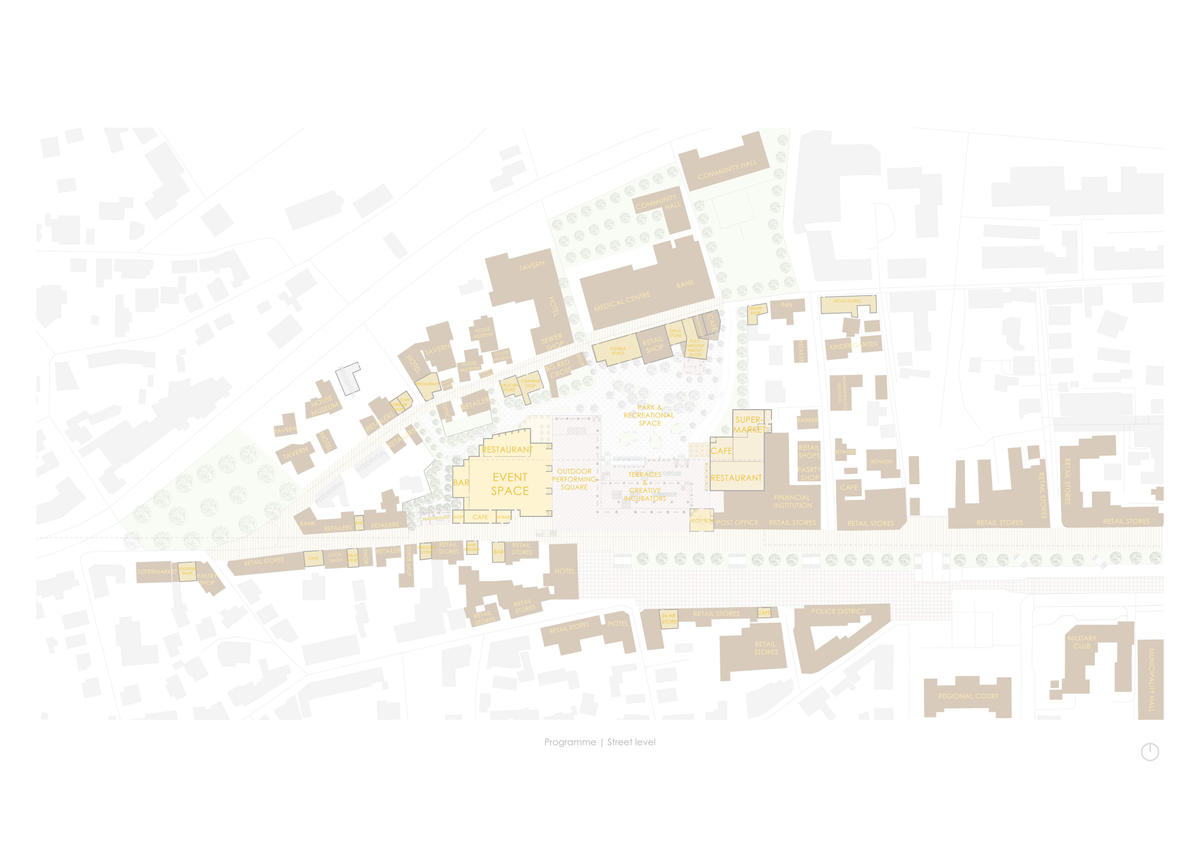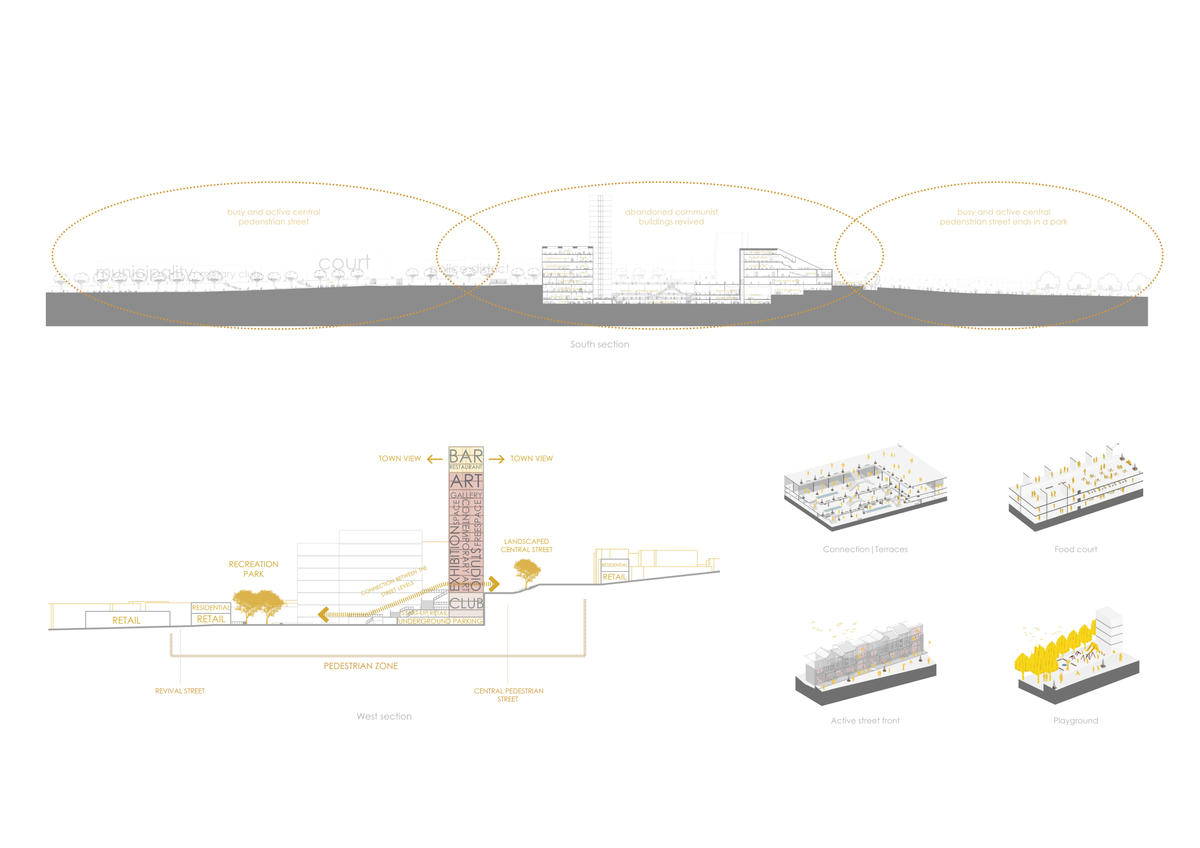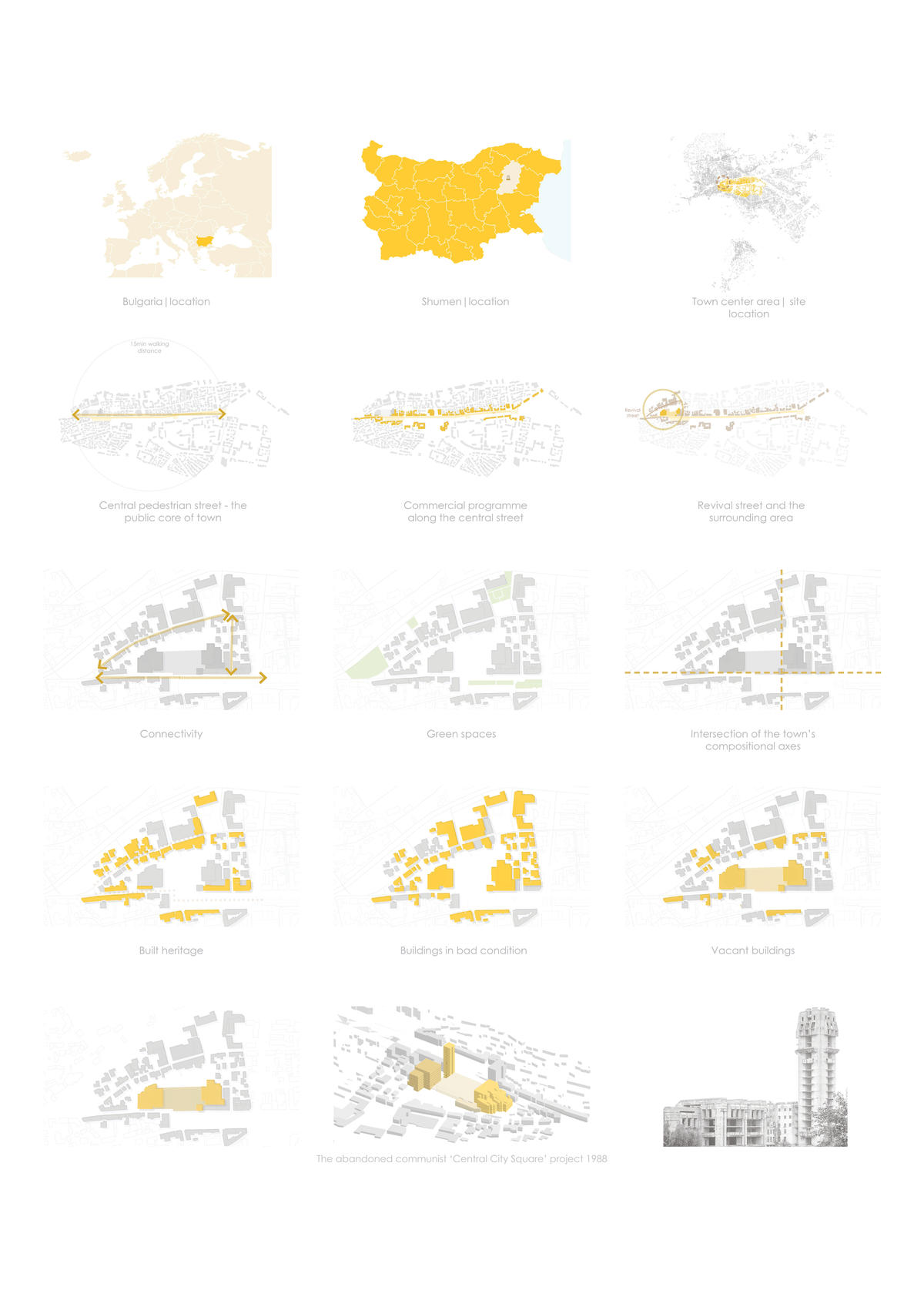 Reviving Shumen | Regenerating a forgotten historic part of the town center – the Revival street and its surrounding area.
School/Level
Category
Year
The intention of this project is to reimagine Shumen and its unmaintained townscape by starting with the regeneration of an important historic part of the town centre which has been forgotten – the Revival Street and its surroundings. This is an area with a great historic value for the town as well as for the Bulgarian country and has the highest concentration of built heritage. As the town centre is the public core of Shumen, the revival of the area will support the development of the local community, economy and urban environment. Thus, the preservation and reuse of the historic buildings and the recovery of the area's once vibrant public life are significant for improving the residential, commercial and tourist attractiveness of the town.
In the midst of the area, a massive concrete tower rises above the townscape. Being part of an abandoned ensemble of buildings, it is a large-scale project from the communist period in Bulgaria. However, due to an unexpected change of power in 1989, the construction of the buildings was abandoned and they were never completed. Today, more than thirty years later, the derelict structures stand as a reminder of the past. Considered the largest abandoned monument from the communist times, it was to become a cultural precinct for the town. Hence, this thesis project also aims to finish what was once started and propose a design that would resolve a number of issues which the town is currently facing in order to cater to the present-day needs of the citizens of Shumen.
You may also be
interested in