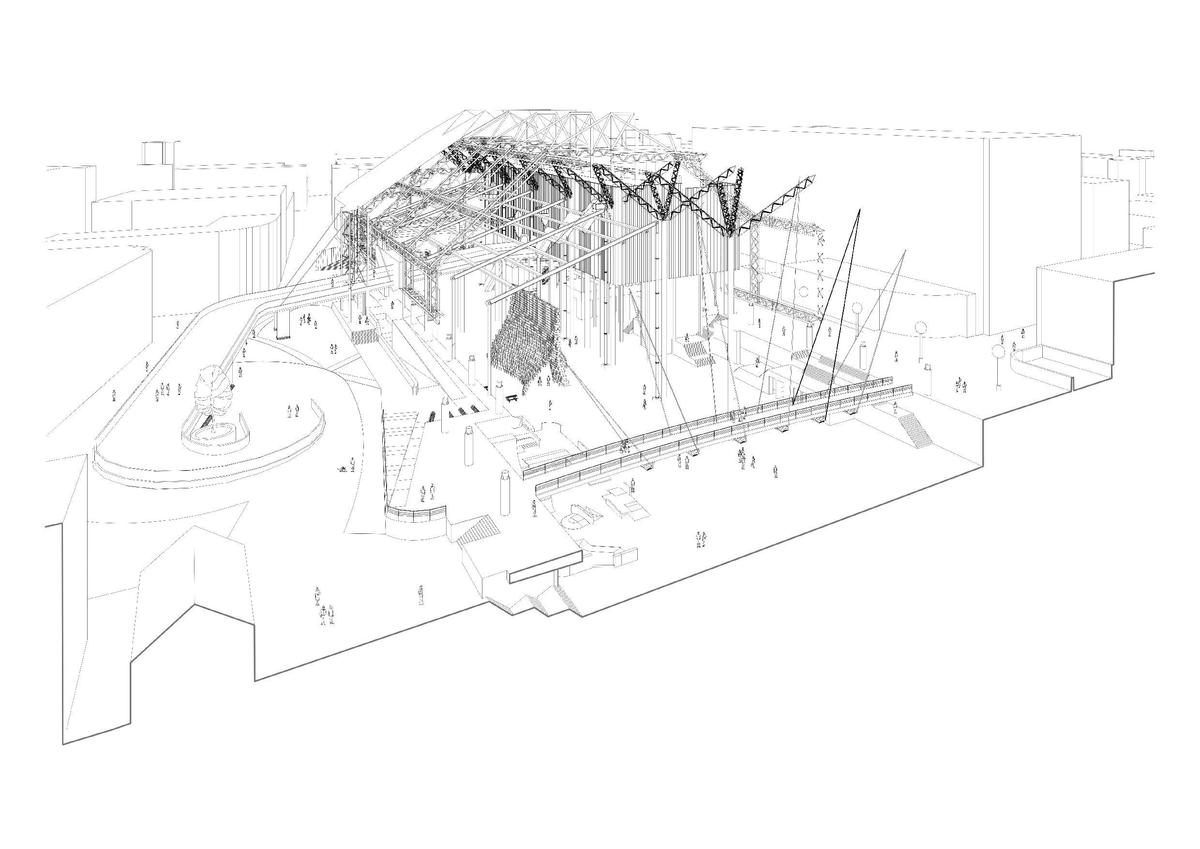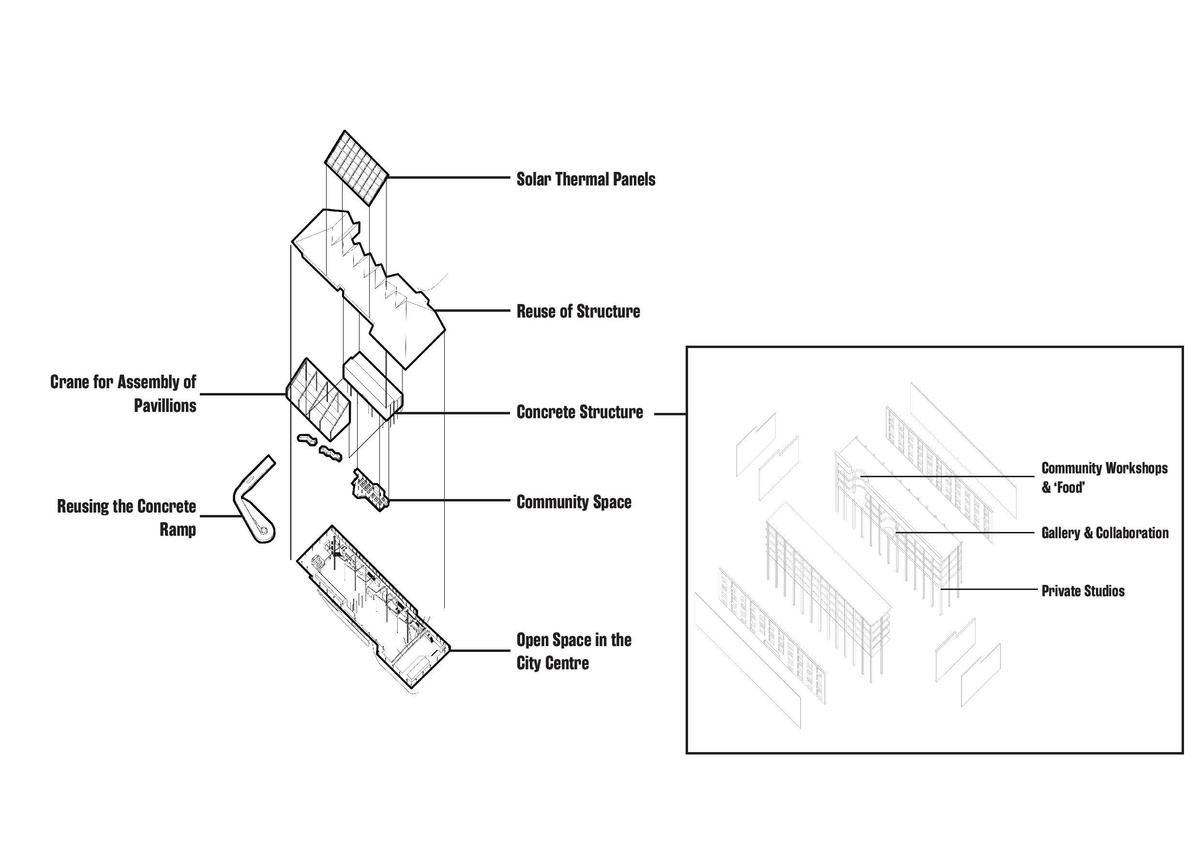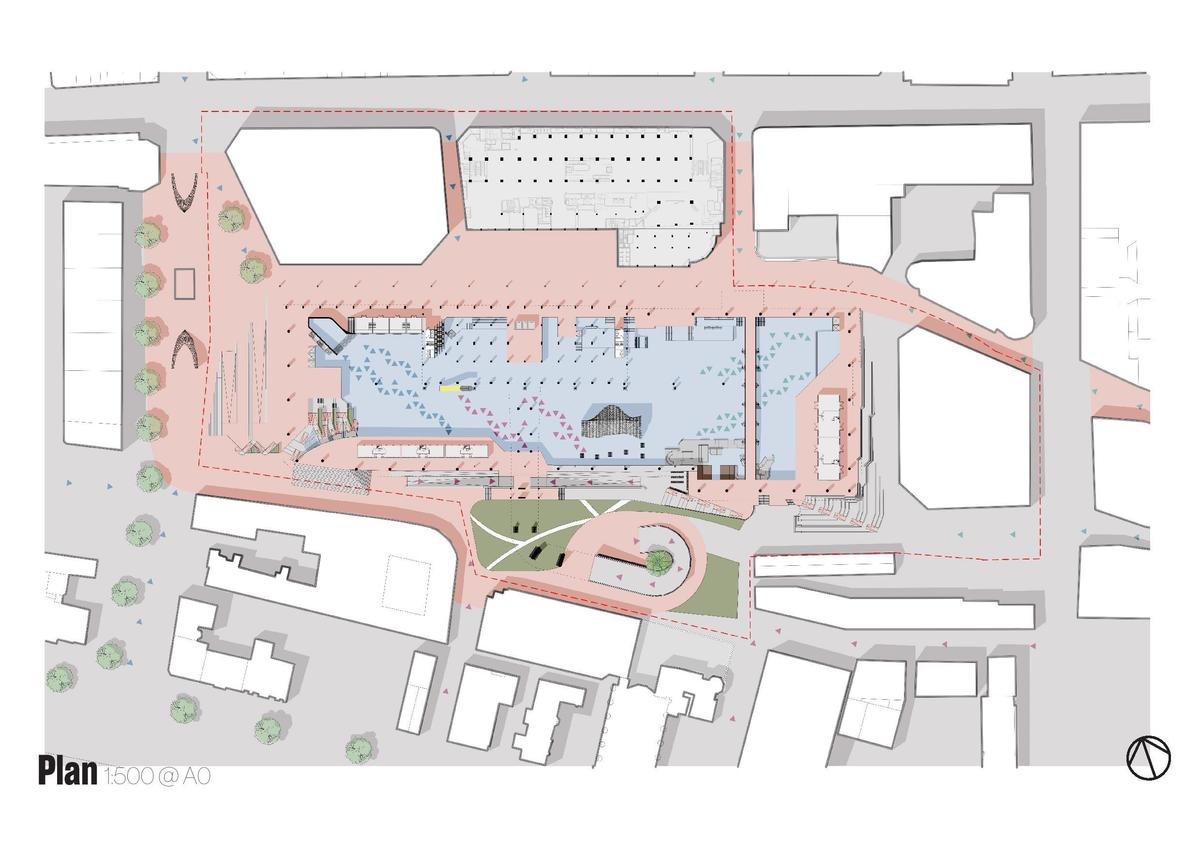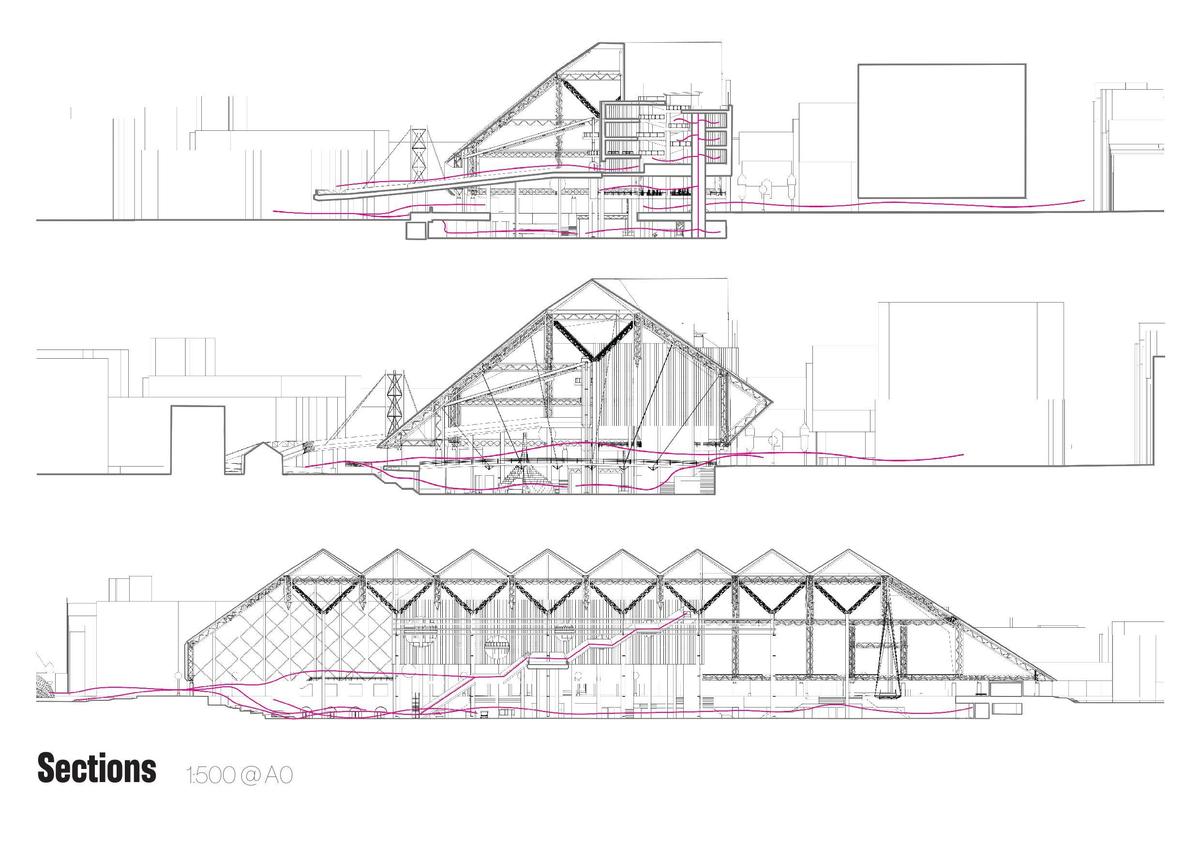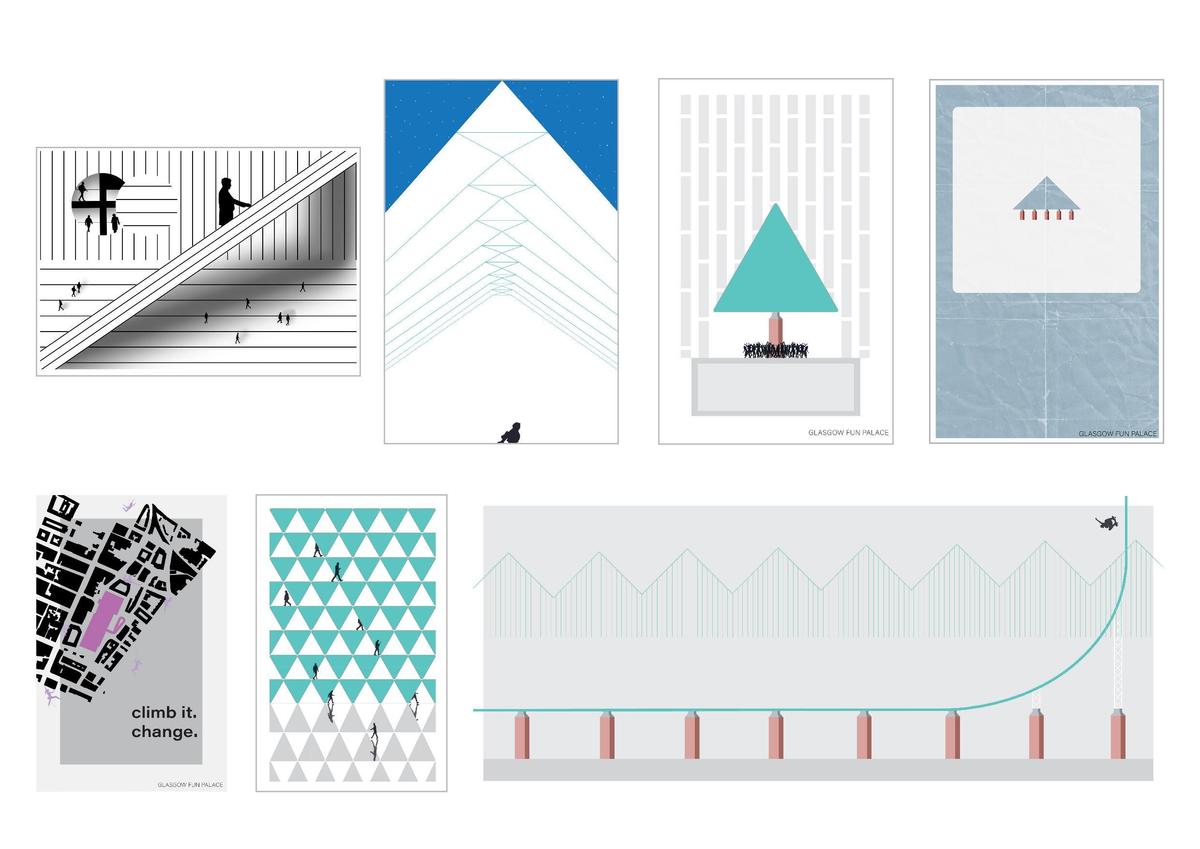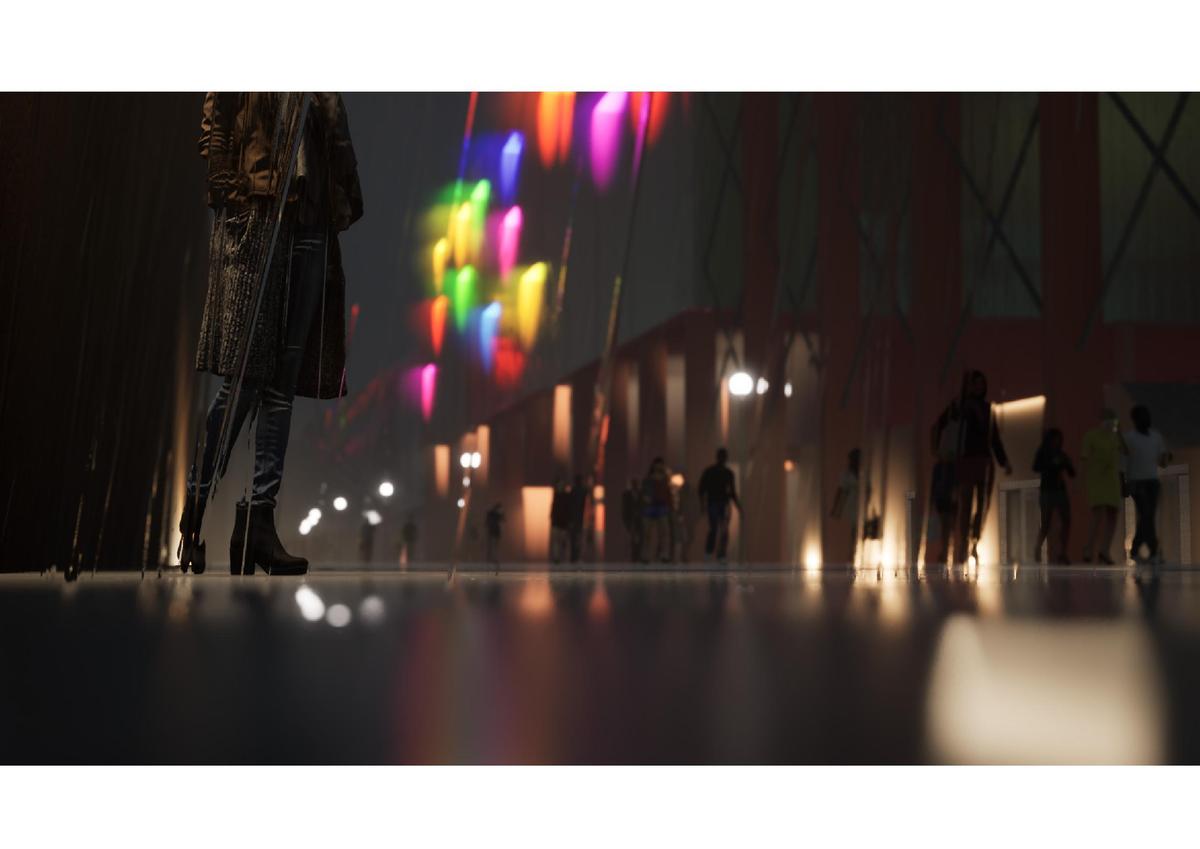 Exploring the potential adaptation of St Enoch Centre into a free and universal space for Glasgow City Centre in a Post-Covid world.
School/Level
Category
Year
Victor Gruen 'the father of the shopping mall' originally envisaged an open street in a city free from the automobile that was worthy of an urban pilgrimage. His vision was meant for the car-heavy context of the USA and when the typology arrived in Europe, Gruen protested and fought against it's proliferation.

With the rise of online consumerism and decline of physical shopping experiences due to the pandemic, there is a great opportunity to reimagine shopping malls (in this case St Enoch Centre) through the lens of Gruen's original vision. Through study of the 'Supershed' typology (Wilkinson) the main space was adapted to enhance the spiritual aspects suggested by large span structures with the goal of making a place worthy of an urban pilgrimage.

The plan proposes an adaptable, multifunctional place in the city that extends and activates the existing civic space (St Enoch Square) and re-establishes the urban grid to ease pedestrian movement in the city centre.

The concrete car park structure offered a great opportunity to create private and collaborative studio spaces with a shared gallery to encourage community engagement which was inspired by Gordon Matta-Clark's work in New York.

The mix of open, universal space and spaces for artistic creation and display inspired the project title, Glasgow's Pompidou.